SV de­buts a new, $400M fund with a big fo­cus on biotech star­tups
Af­ter tweak­ing its name, SV Health In­vestors un­veiled its sixth main fund with $400 mil­lion, a step down from its last big raise way back in 2010.
SV is best known for its biotech plays as an ac­tive in­vestor in the start­up com­mu­ni­ty. But the ven­ture firm al­so tar­gets med­ical de­vices, dig­i­tal health and health­care ser­vices, which is one rea­son it dropped Life Sci­ences from the name.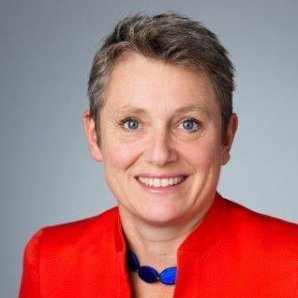 Kate Bing­ham, SV Health In­vestors
SV has of­fices root­ed in the three big glob­al hubs: Lon­don, Cam­bridge, MA and San Fran­cis­co. It has backed com­pa­nies like Mi­cromet — bought out by Am­gen for $1.16 bil­lion — along with In­cyte, Achillion and Shire in the ear­ly days. Its cur­rent in­vest­ments in­clude Sutro, Kalvista and Cataba­sis, which has had to grap­ple with some re­cent set­backs in the clin­ic, in­clud­ing a flop for Duchenne mus­cu­lar dy­s­tro­phy.
Fund V at SV came in with $523 mil­lion, but the firm al­so runs oth­er, small­er funds, in­clud­ing one de­vot­ed to non-amy­loid de­men­tia R&D.
In most cas­es, the ven­ture firms have been lin­ing up record amounts for new funds over the last few years. There's al­so been a sud­den spurt in new mon­ey com­ing in­to the field, in­clud­ing Piv­otal bioVen­ture Part­ners' $300 mil­lion fund run by Man­ag­ing Di­rec­tor Tra­cy Sax­ton and backed by a sin­gle Chi­nese in­vestor. Bio­mat­ics — a $200 mil­lion ven­ture run by Boris Nikolic and Julie Sun­der­land — and Bill Maris' per­son­al ven­ture arm Sec­tor 32 ar­rived as well, with Bain Cap­i­tal (Adam Kop­pel) work­ing on a brand new fund of its own, which is like­ly to be siz­able.
"It's ex­cit­ing to con­tin­ue ap­ply­ing our team's ex­per­tise, net­works and op­er­at­ing ex­pe­ri­ence for en­tre­pre­neurs and com­pa­nies that have the po­ten­tial to de­vel­op and ad­vance im­por­tant new treat­ments and so­lu­tions. We are back­ing re­mark­able en­tre­pre­neurs and proven op­er­at­ing ex­ec­u­tives who are help­ing trans­form health­care and im­prove pa­tients' lives," said Paul LaVi­o­lette, SV Health In­vestors man­ag­ing part­ner. Over the past 18 months, he added, the firm has in­creased the size of its team by 30%.
Its team in­cludes Kate Bing­ham in Lon­don and Joshua Resnick in Boston, who switched to SV in ear­ly 2016.