Syn­cona, CRUK and BAC­IT join forces to cre­ate a $1.2B biotech in­vest­ment pow­er­house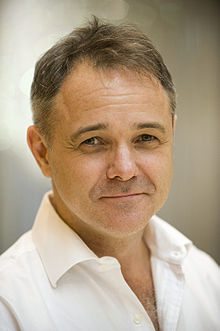 Well­come Di­rec­tor Je­re­my Far­rar
The Well­come Trust's in­de­pen­dent in­vest­ment sub­sidiary Syn­cona is merg­ing with the pub­lic in­vest­ment firm BAC­IT to cre­ate an ex­pand­ed, $1.2 bil­lion in­vest­ment out­fit list­ed on the Lon­don ex­change. As part of the new align­ment, Can­cer Re­search UK is in­vest­ing in BAC­IT with an eye to spurring a new round of UK biotech star­tups work­ing in the on­col­o­gy are­na.
Well­come cre­at­ed Syn­cona four years ago, in­vest­ing £250 mil­lion in­to its sub­sidiary to help pro­vide some bad­ly need­ed fi­nanc­ing for the coun­try's grow­ing biotech in­dus­try. Com­bined with more funds from Neil Wood­ford, there's been a wave of new UK biotechs start­ing up in re­cent years, of­ten get­ting start­ed with new tech­nol­o­gy from the coun­try's lead­ing aca­d­e­m­ic in­sti­tu­tions.
Well­come will own about a third of the new in­vest­ment firm.
These are well known play­ers in the UK, with some deep, shared ties. Just a few weeks ago Syn­cona and CRUK joined forces to launch Achilles Ther­a­peu­tics, a new biotech fo­cused on neoanti­gens with tech out of Uni­ver­si­ty Col­lege Lon­don and the Fran­cis Crick In­sti­tute.
The new­ly en­larged group will have con­sid­er­able clout in the coun­try's biotech scene in the years ahead.
Wood­ford's funds have helped with ad­di­tion­al tech in­vest­ments in the field, though some of his in­vest­ments in firms like North­west Bio and Cir­cas­sia have suf­fered bad­ly over the past year. In the mean­time, the IPO win­dow has all but closed for biotechs, with on­ly a hand­ful of new list­ings as gen­er­al­ists stay well away from high risk drug de­vel­op­ment of­fer­ings.
"We launched Syn­cona with a long-term vi­sion to of­fer sup­port for some of the best in­no­va­tors in life sci­ences, and to de­liv­er im­pact to pa­tients," said Well­come Di­rec­tor Je­re­my Far­rar. "It has al­ready achieved great things, and this pro­pos­al, which will see it align with BAC­IT and Can­cer Re­search UK, will al­low it to spread its wings and ex­pand its hori­zons fur­ther. We see this as a log­i­cal next step for Syn­cona and we look for­ward to watch­ing it, and the com­pa­nies it sup­ports, ex­pand and pros­per."