Syn­er­gy Phar­ma preps step 2 for Tru­lance as pos­i­tive PhI­II IBS-C da­ta squares off against Iron­wood and Arde­lyx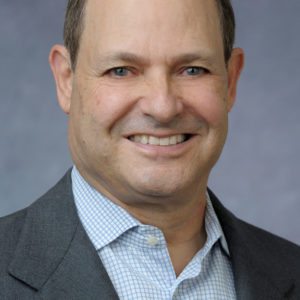 Gary Ja­cob, Syn­er­gy CEO
Hot on the heels for an ap­proval of Tru­lance (ple­ca­natide) for chron­ic id­io­path­ic con­sti­pa­tion, Syn­er­gy Phar­ma $SGYP is back with pos­i­tive Phase III da­ta on ir­ri­ta­ble bow­el syn­drome, which will quick­ly trig­ger some com­par­isons with a well-es­tab­lished drug in the mar­ket as well as a late-stage drug com­ing up close be­hind.
In­ves­ti­ga­tors say that Tru­lance scored the pri­ma­ry end­point in two large stud­ies in­volv­ing 2,100 pa­tients with IBS in­volv­ing con­sti­pa­tion. Over­all re­spon­ders — those pa­tients who achieved a sig­nif­i­cant re­duc­tion in the worst ab­dom­i­nal pain along with a sig­nif­i­cant in­crease in bow­el move­ments over 6 of 12 weeks — in both dose groups out­paced the place­bo arm.
By the num­bers:
Study 1: 30.2% in 3 mg and 29.5% in 6 mg dose groups com­pared to 17.8% in place­bo; p<0.001 for 3 mg and p<0.001 for 6 mg; Study 2: 21.5% in 3 mg and 24.0% in 6 mg dose groups com­pared to 14.2% in place­bo; p=0.009 for 3 mg and p<0.001 for 6 mg).
The ef­fi­ca­cy tal­lies, though, trail a bit be­hind Iron­wood's $IR­WD Linzess, ap­proved back in 2012. At the time the FDA high­light­ed this set of da­ta: In 6 out of 12 weeks, 34% (Study 1) and 34% (Study 2) of LINZESS-treat­ed pa­tients were com­bined re­spon­ders, ver­sus 21% (Study 1) and 14% (Study 2) of place­bo-treat­ed pa­tients. How­ev­er, the most com­mon ad­verse event that in­ves­ti­ga­tors were watch­ing out for, di­ar­rhea, was low­er among the Tru­lance pa­tients.
Un­less you run a head-to-head study, cau­tioned Tru­lance in­ves­ti­ga­tor Ronald Fo­gel, you're not re­al­ly go­ing to find out which drug is ac­tu­al­ly bet­ter. A few points one way or the oth­er could be ex­plained by var­i­ous fac­tors. Fo­gel, who al­so treats pa­tients in his Michi­gan clin­ic, says it may not mat­ter much in any case. He and oth­er physi­cians in this field pre­fer to let pa­tients take home a cou­ple of drugs avail­able for this con­di­tion to find out which one is right for them. That n=1 ap­proach al­ways works best, he adds, es­pe­cial­ly when you con­sid­er that most pa­tients don't re­spond as de­sired to any one ther­a­py.
"We give pa­tients sam­ples of each one and say, tell me which is best and we'll give you a pre­scrip­tion," Fo­gel tells me. "I think it will be a mix. You nev­er re­al­ly know how peo­ple will re­spond. Some­times noth­ing works."
He and his col­leagues may al­so have an­oth­er drug to add to that sam­ple mix.
Arde­lyx $ARDX is be­ing giv­en good odds as an­a­lysts wait for their Phase III IBS-C da­ta on pain and bow­el move­ments and di­ar­rhea for tena­panor. The first round of Phase III da­ta comes lat­er in this quar­ter, with Wed­bush look­ing for an NDA fil­ing in 2018.