Taint­ed do­na­tions from stool bank reignite safe­ty con­cerns about poop trans­plants
Last year, the death of an im­muno-com­pro­mised el­der­ly pa­tient in a fe­cal mi­cro­bio­ta trans­plan­ta­tion (FMT) tri­al at the Mass­a­chu­setts Gen­er­al Hos­pi­tal — due to a stool do­na­tion that con­tained a rare type of E. coli bac­te­ria — sent shiv­ers across the field.
Now, an­oth­er in­ci­dent has come to light — this time em­a­nat­ing from the non-prof­it stool bank Open­Bio­me — in which taint­ed stool made six pa­tients sick, four of whom were hos­pi­tal­ized. Two oth­er FMT re­cip­i­ents whose trans­plants com­prised Open­Bio­me's prod­uct al­so died.
On Thurs­day, the FDA is­sued a safe­ty alert about the po­ten­tial risk of se­ri­ous or life-threat­en­ing in­fec­tions with the use of fe­cal mi­cro­bio­ta for trans­plan­ta­tion — af­ter it had been no­ti­fied that a com­pa­ny's FMT prod­uct for treat­ment-re­sis­tant C. diff had caused E. coli in­fec­tions in six pa­tients.
Two pa­tients who re­ceived FMT prod­uct that was pre­pared from stool from two dif­fer­ent donors, de­vel­oped EPEC (en­teropath­o­gen­ic E. coli) in­fec­tions. The oth­er four pa­tients — who re­ceived FMT prod­uct that was pre­pared from stool from a sin­gle donor — con­tract­ed STEC (Shi­ga tox­in-pro­duc­ing E. coli) in­fec­tions. Both types of E. coli are path­o­gen­ic, cause di­ar­rhea, and are as­so­ci­at­ed with oth­er symp­toms such as fever, ab­dom­i­nal pain, and vom­it­ing.
Open­Bio­me, in a sep­a­rate press re­lease, dis­closed that the taint­ed stool had, in fact, come from three of its donors — and that it was im­me­di­ate­ly im­ple­ment­ing changes to its screen­ing pro­gram to en­sure all FMT ma­te­r­i­al is screened for these pathogens. All un­used ma­te­r­i­al from these three donors has been re­called and de­stroyed, the com­pa­ny added.
Open­Bio­me had been screen­ing for STEC via an en­zyme im­munoas­say, which had come up neg­a­tive, but fol­low­ing the re­ports of the in­fec­tion, the com­pa­ny test­ed the ma­te­r­i­al us­ing PCR test­ing that showed the pres­ence of Shi­ga tox­in pro­duc­tion. Open­Bio­me has not pre­vi­ous­ly screened donors for EPEC, it said, but fol­low-up PCR test­ing of the donor ma­te­r­i­al al­so gen­er­at­ed a pos­i­tive EPEC sig­nal.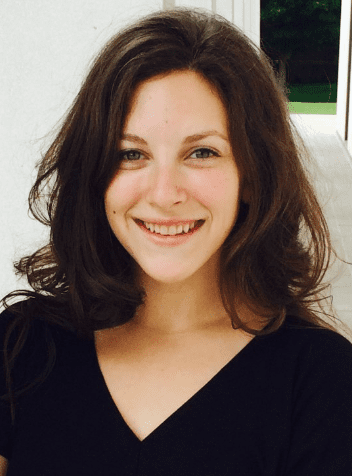 Car­olyn Edel­stein
Open­Bio­me is in the process of eval­u­at­ing whether to use PCR test­ing for oth­er pathogens, the non-prof­it com­pa­ny's ex­ec­u­tive di­rec­tor Car­olyn Edel­stein told End­points News.
"It's not ob­vi­ous for every pathogen that we screen for that us­ing the PCR method is not go­ing to lead to dif­fer­ent is­sues re­lat­ed to false pos­i­tives as well as false neg­a­tives," she cau­tioned.
In ad­di­tion, it was al­so dis­closed that two pa­tients with un­der­ly­ing med­ical con­di­tions had died fol­low­ing FMT pro­ce­dures us­ing stool from Open­Bio­me.
It is not clear if STEC in­fec­tions con­tributed to these deaths, the FDA said ini­tial­ly on Thurs­day. Once the agency re­ceived ad­di­tion­al da­ta from Open­Bio­me, it con­clud­ed that the death of one pa­tient — who re­ceived stool that was found not to be con­t­a­m­i­nat­ed with STEC — was un­re­lat­ed to the Open­Bio­me prod­uct. But with the death of the sec­ond pa­tient, whose do­nat­ed stool was not test­ed for STEC, the link was un­clear, the FDA said. Open­Bio­me con­tend­ed that the treat­ing physi­cian had de­ter­mined that death was un­re­lat­ed to STEC.
De­signed to re­plen­ish gut mi­crobes, FMT has shown high rates of ef­fi­ca­cy in the treat­ment of re­cur­rent C. dif­fi­cile, a stub­born in­fec­tion that has grown re­sis­tant to ex­ist­ing an­tibi­otics and kills more than 29,000 Amer­i­cans each year.
Pi­o­neered in Chi­na, the in­ter­ven­tion has gained trac­tion in the Unit­ed States. But the FDA con­sid­ers it an in­ves­ti­ga­tion­al treat­ment with an un­proven safe­ty and ef­fi­ca­cy pro­file — so far. In 2013, the US reg­u­la­tor im­ple­ment­ed a pol­i­cy of "en­force­ment dis­cre­tion" in re­la­tion to FMT for treat­ment-re­frac­to­ry C. diff: While de­vel­op­ers are work­ing on ad­vanc­ing prod­ucts un­der an IND, physi­cians can use FMT prod­ucts af­ter se­cur­ing rea­son­able con­sent from pa­tients.
FMT re­quires a stool sam­ple to be screened, liq­ue­fied and de­liv­ered to the colon by nasal or rec­tal tube. Pa­tients must ei­ther find their own donor, ob­tain vi­able stool from a li­censed health care provider, or turn to a stool bank, such as Open­Bio­me. Few­er than 3% of the pop­u­la­tion qual­i­fy as healthy donors, ac­cord­ing to the Fe­cal Trans­plant Foun­da­tion.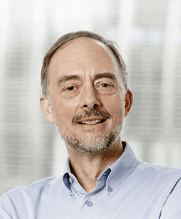 Mike Ro­manos
In 2016, cit­ing safe­ty con­cerns, the FDA ad­vo­cat­ed a re­vi­sion to its pol­i­cy on stool banks — fear­ing that us­ing fe­cal mat­ter from a lim­it­ed num­ber of donors could lead to, for in­stance, the trans­mis­sion of in­fec­tious agents in scores of pa­tients. But the draft guid­ance hasn't yet been im­ple­ment­ed.
Giv­en the death in the MGH tri­al, and now the Open­Bio­me dis­clo­sure — the time has come for tighter FDA reg­u­la­tion, UK-based Mi­cro­bi­ot­i­ca's CEO Mike Ro­manos not­ed in an in­ter­view with End­points. "I think what this says is that we need stan­dard­ized screen­ing."
Im­pli­ca­tions be­yond FMT
Mi­cro­bio­me-based ther­a­peu­tics is a fe­cund field for drug de­vel­op­ers — big and small — cap­i­tal­iz­ing on sci­ence that sug­gests flush­ing 'good' gut bac­te­ria in­to the sys­tem can treat a pletho­ra of con­di­tions — from C. diff in­fec­tions to obe­si­ty — us­ing dif­fer­ent ther­a­peu­tic modal­i­ties, some of which are de­signed to side­step the "ick" fac­tor as­so­ci­at­ed with tra­di­tion­al stool trans­fer or FMT. Some com­pa­nies, like Mi­cro­bi­ot­i­ca, are go­ing even fur­ther by work­ing on iso­lat­ing an "ide­al mix" of mi­cro­bic ecosys­tems de­rived from stool — but grow­ing them sep­a­rate­ly once the cock­tail of suit­able bac­te­ria has been se­quenced and char­ac­ter­ized.
A few years ago, the spec­tac­u­lar fail­ure of Seres Ther­a­peu­tics' sem­i­nal Phase II tri­al test­ing its "crap­sule" — donor-de­rived processed fe­cal ma­te­r­i­al en­cap­su­lat­ed in a pill — de­railed the emerg­ing field. "My hope is that this (Open­Bio­me sit­u­a­tion) doesn't read across to the whole mi­cro­bio­me field be­cause I think the im­pact of Seres hav­ing an un­suc­cess­ful Phase II…af­fect­ed the whole mi­cro­bio­me field," Ro­manos said.
When End­points reached out to play­ers in the mi­cro­bio­me ther­a­peu­tics space, the dis­par­i­ties in screen­ing pro­to­cols were ap­par­ent.
Seres, which is ex­pect­ed to un­veil key tri­al da­ta this year, point­ed out in a state­ment that its man­u­fac­tur­ing process dous­es sam­ples in ethanol, which would in­ac­ti­vate po­ten­tial pathogens such as STEC.
French mi­cro­bio­me play­er MaaT Phar­ma, which has a Phase II acute GvHD tri­al on­go­ing, said France's Na­tion­al Agency of Drugs Safe­ty rec­om­mends FMT do­na­tions be test­ed for STEC, us­ing the PCR method, and that it al­so screens for EPEC among oth­er pathogens us­ing PCR test­ing, in an emailed state­ment to End­points.
A range of key tri­als from com­pa­nies in­clud­ing Re­bi­otix and Finch Ther­a­peu­tics — which was found­ed by mem­bers of the Open­Bio­me team — are ex­pect­ed to read out this year.