Take that Ed­i­tas: CRISPR Ther­a­peu­tics and col­leagues win a Eu­ro­pean round in the IP tug-of-war over gene edit­ing tech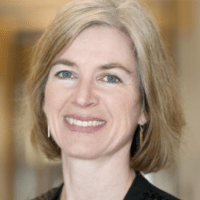 Jen­nifer Doud­na
Still boil­ing over the lat­est patent de­ci­sion on CRISPR/Cas 9 IP in the US, CRISPR Ther­a­peu­tics $CR­SP says its sci­en­tif­ic founders have won a broad patent cov­er­ing their work in Eu­rope.
The Eu­ro­pean Patent Of­fice has come through with patent no. 13793997, says the biotech. And the UK's patent of­fice fol­lowed through, tak­ing the same po­si­tion.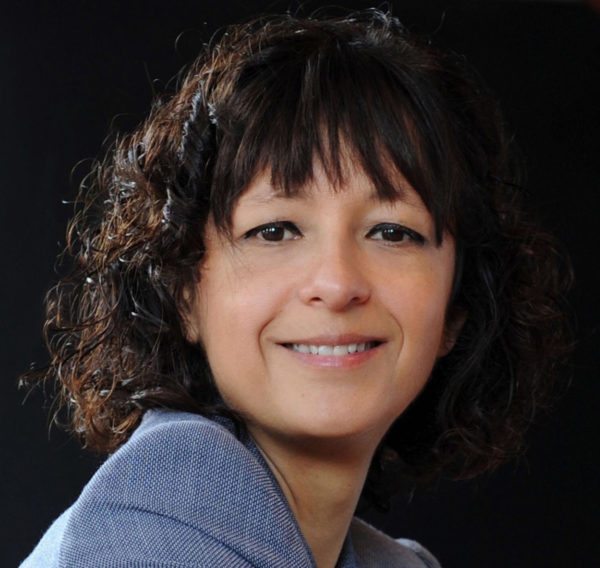 Em­manuelle Char­p­en­tier
"We and the li­cen­sors of these foun­da­tion­al cas­es for CRISPR/Cas9 gene edit­ing have long ap­pre­ci­at­ed that Em­manuelle Char­p­en­tier, Jen­nifer Doud­na, and their doc­tor­al and post-doc­tor­al col­leagues pro­vid­ed es­sen­tial teach­ings that ef­fec­tive­ly en­abled and fa­cil­i­tat­ed the CRISPR field, which has al­lowed both re­searchers and gene edit­ing com­pa­nies to eas­i­ly and pre­cise­ly mod­u­late tar­get DNA se­quences in any cell type and set­ting, in­clud­ing in hu­man cells for po­ten­tial ther­a­peu­tic ap­pli­ca­tions," said Dr. Tyler Dy­lan-Hyde, the chief le­gal of­fi­cer of CRISPR Ther­a­peu­tics. "We al­so ap­pre­ci­ate that, de­spite at­tempts by third par­ties try­ing to de­lay or pre­vent these grants through TPOs or po­ten­tial op­po­si­tions, patent of­fices are be­gin­ning to rec­og­nize both the fun­da­men­tal sig­nif­i­cance of the teach­ings by the Char­p­en­tier-Doud­na team and their wide ap­plic­a­bil­i­ty to the CRISPR field. We look for­ward to pur­su­ing sim­i­lar find­ings in the U.S. un­der the first-to-in­vent sys­tem, and through­out the ap­prox­i­mate­ly 80 oth­er coun­tries our fil­ings cov­er world­wide, all of which are on a first-to-file pri­or­i­ty sys­tem."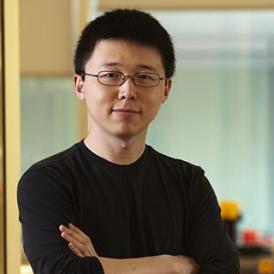 Feng Zhang
Ed­i­tas Med­i­cines $ED­IT came out on top re­cent­ly in the lat­est US matchup. The ri­val biotech re­lies in part on patents held by The Broad, which orig­i­nat­ed in work done by Feng Zhang, a one-time col­lab­o­ra­tor with Doud­na and Char­p­en­tier.
Back in De­cem­ber, just days af­ter CRISPR Ther­a­peu­tics and a group of ri­vals formed an IP al­liance around CRISPR/Cas9 gene edit­ing tech, Ed­i­tas fired back in the patent war by bag­ging an ex­clu­sive li­cense to what was be­ing billed as an up­grade to im­prove re­searchers' abil­i­ty to ed­it genes and fight dis­ease.
How does this new patent af­fect Ed­i­tas?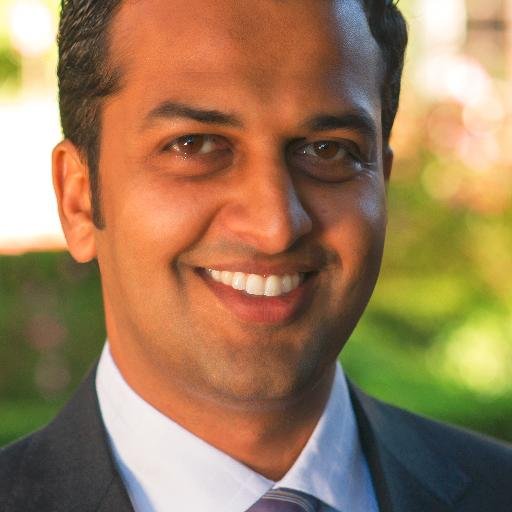 Sam Kulka­rni, Crispr
Sam Kulka­rni, the chief busi­ness of­fi­cer at CRISPR Ther­a­peu­tics, tells me in an email that the Eu­ro­pean patent sets up a key IP road­block for any com­pa­ny look­ing to com­mer­cial­ize CRISPR/Cas9 on the con­ti­nent.
The de­ci­sion of the EPO to grant the patents with broad claims for CRISPR/Cas9 genome edit­ing across all cell types means that ac­cess to the CRISPR/UC Foun­da­tion­al IP will like­ly be nec­es­sary for any par­ty try­ing to com­mer­cial­ize CRISPR-based ther­a­peu­tics in Eu­rope. The patents grant­ed to the Broad In­sti­tute in Eu­rope are lim­it­ed in na­ture and al­so the sub­ject of pro­ceed­ings chal­leng­ing their va­lid­i­ty and is­suance at the Op­po­si­tion Di­vi­sion of the EPO.
A spokesper­son for Ed­i­tas, though, doesn't sound too wor­ried.
Our strat­e­gy from day one has been to build a strong IP po­si­tion that is fun­da­men­tal, broad, and mul­ti­fac­eted. It's an im­por­tant in­vest­ment for Ed­i­tas and is part of build­ing the lead­ing ge­nom­ic med­i­cine com­pa­ny for the long-term. Ed­i­tas' foun­da­tion­al IP in­cludes patents is­sued by both the US and Eu­rope Patent Of­fices cov­er­ing the use of CRISPR/Cas9 in eu­kary­ot­ic cells. Con­se­quent­ly, we are con­fi­dent in our IP po­si­tion, which we be­lieve is a nec­es­sary fac­tor for mak­ing CRISPR med­i­cines for peo­ple.