Take­da, Abing­worth pro­vide a $100M bankroll for an up­start T cell play­er, build­ing in a buy­out op­tion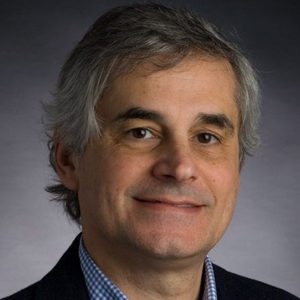 Pao­lo Pao­let­ti
Over the past year Take­da has been rip­ping up its old glob­al R&D or­ga­ni­za­tion and cre­at­ing a new one, with a whole new set of col­lab­o­ra­tors. To­day it's tak­ing a front row seat at a Lon­don-based start­up, pitch­ing in on a $100 mil­lion pack­age to bankroll the con­struc­tion of Gam­maDelta Ther­a­peu­tics' T cell plat­form while tak­ing an op­tion to ac­quire the biotech.
Things are mov­ing fast at Gam­maDelta, which has some mar­quee Gold­en Tri­an­gle names be­hind it. Take­da and its ven­ture backer Abing­worth are putting in the cash, with Take­da get­ting an eq­ui­ty stake along with its buy­out op­tion.
Just a few days ago Pao­lo Pao­let­ti — the for­mer head of GSK's can­cer drug re­search group, be­fore the com­pa­ny's big as­set swap with No­var­tis — was named CEO at Gam­maDelta. The biotech was seed­ed by Abing­worth last fall, ex­plor­ing the po­ten­tial of gam­ma delta cells to cre­ate more ef­fec­tive T cell im­munother­a­pies than the most ad­vanced in the pipeline.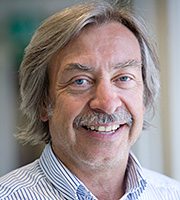 Adri­an Hay­day
Gam­maDelta's sci­en­tif­ic founders are Adri­an Hay­day and Oliv­er Nuss­baumer at King's Col­lege Lon­don and the Fran­cis Crick In­sti­tute. Abing­worth ad­vis­er Pe­ter Good­fel­low, an­oth­er Glax­o­SmithK­line vet­er­an, is chair­man of the board.
Gam­ma delta T cells have been at­tract­ing a lot of start­up in­ter­est re­cent­ly. Im­Check in France just gained a €20 mil­lion round for its work in the field. They're be­ing in­spired to go af­ter next-gen T cell ther­a­pies as the first wave start to roil the on­col­o­gy mar­ket.
Tim Haines, the man­ag­ing part­ner at Abing­worth and a di­rec­tor at Gam­maDelta Ther­a­peu­tics not­ed that the deal with Take­da "will en­able the com­pa­ny to ad­vance the de­vel­op­ment of this ex­cit­ing tech­nol­o­gy, which has the po­ten­tial to ad­dress sig­nif­i­cant un­met needs in can­cer and au­toin­flam­ma­to­ry dis­eases."