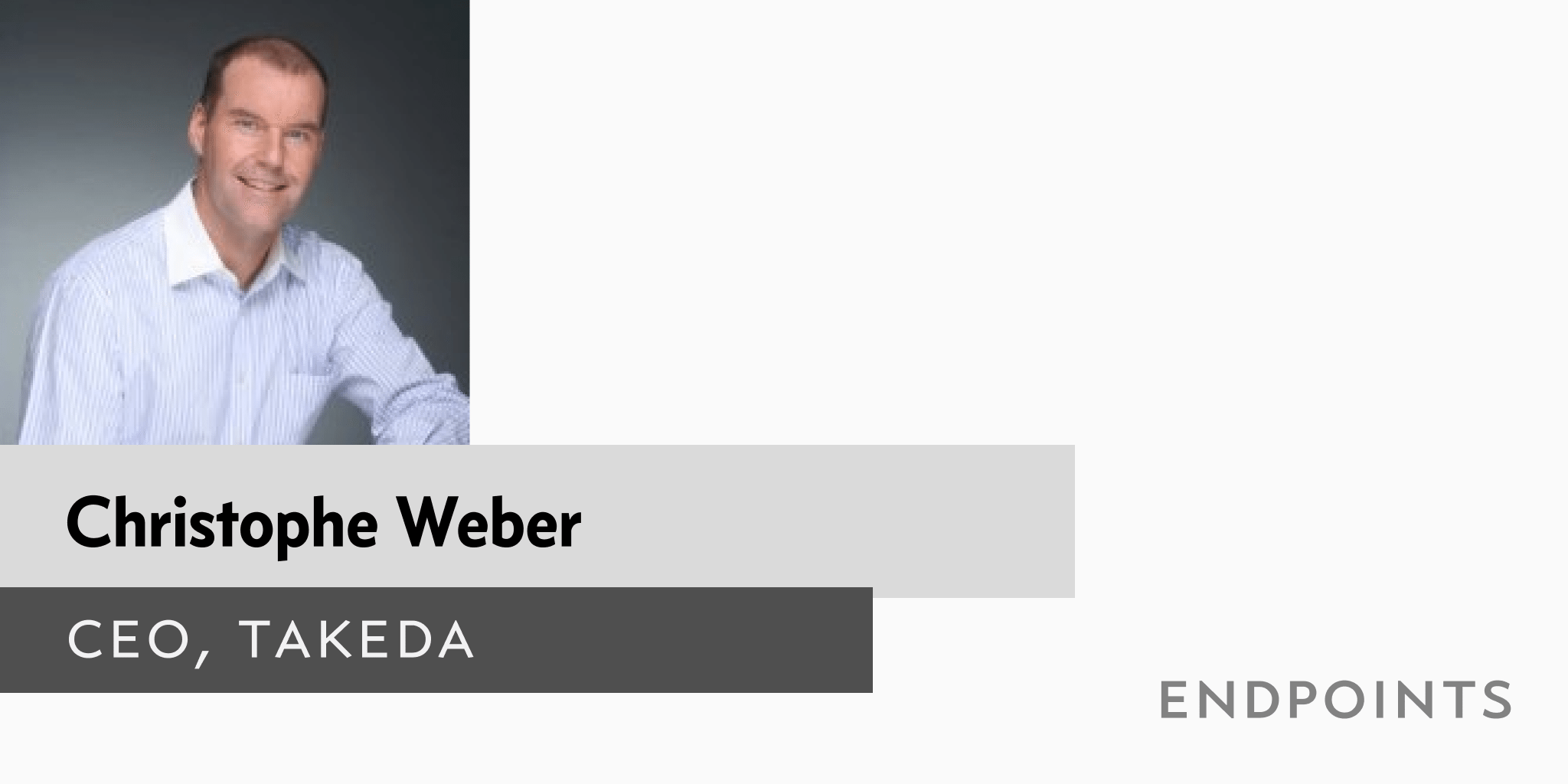 Focusing hard on overhauling R&D, Takeda has moved from reorganizing and downsizing to inking new collaborations with discovery outfits around the world.
Today the global Japanese company, which has been concentrating much of its research power in the Cambridge, MA area, has aligned itself with Crescendo Biologics in Cambridge, UK. Takeda is committing $36 million in near-term cash and a further $754 million in milestones to jump on board the biotech's Humabody platform, which relies on its unique transgenic mouse model to find compact antibodies that have the potential to make tempting drug programs.
The deal centers on finding new drug conjugates and the sizzling hot immuno-oncology field, where new deals are being cut on a daily basis.
Takeda has been tearing up its R&D organization under CEO Christophe Weber and R&D chief Andrew Plump, who's based in Boston. In recent weeks the company has begun transferring hundreds of workers to a CRO, slashed staff in UK and other places and reportedly started lining up anywhere from $10 billion to $20 billion in new acquisitions.
The Japanese pharma company had gained a reputation as a slow and stodgy outfit, and Weber/Plump plan to shake things up, big time. That's all to Crescendo's gain.
"This collaboration with Takeda represents a significant step forward for Crescendo. It provides validation of our transgenic platform and our capabilities to rapidly assemble and configure small, differentiated Humabody-based therapeutics, opening routes to novel biology," said Dr. Peter Pack, CEO, Crescendo Biologics.
---
The best place to read
Endpoints News

? In your inbox.

Comprehensive daily news report for those who discover, develop, and market drugs. Join 44,800+ biopharma pros who read Endpoints News by email every day.

Free Subscription
---
---
---