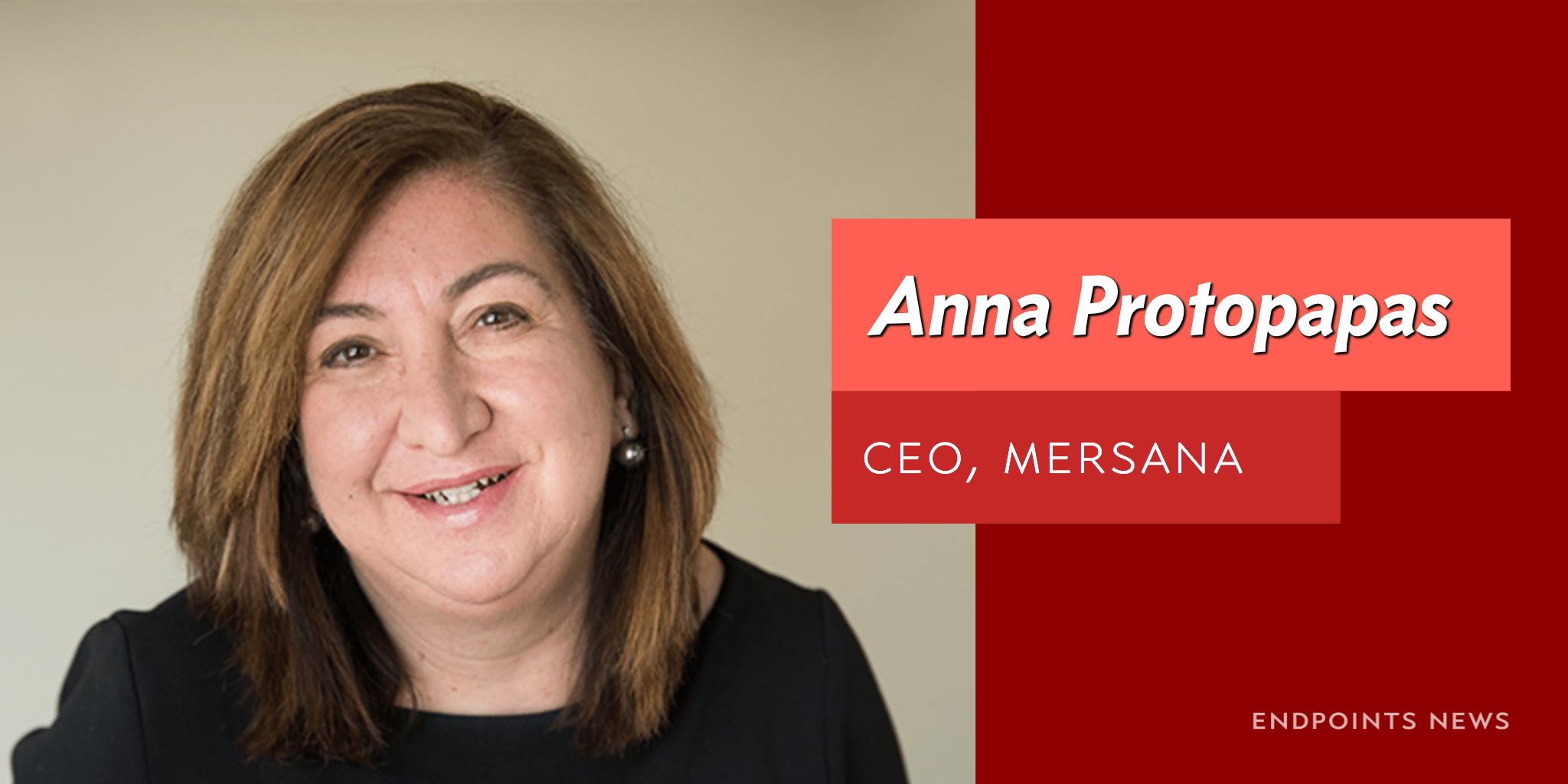 Take­da-backed Mer­sana joins the biotech IPO queue with a $75M of­fer­ing and am­bi­tious plans for ADC tech
A lit­tle more than a year af­ter an am­bi­tious Take­da came in with a $1 bil­lion-plus pack­age to col­lab­o­rate with Mer­sana on its an­ti­body/drug con­structs, the Cam­bridge, MA-based biotech has pulled the trig­ger on a $75 mil­lion IPO.
The of­fer­ing fol­lows a col­lab­o­ra­tion with Mer­ck KGaA as well, which was al­so at­tract­ed to the biotech's boast that it can cre­ate AD­Cs to go af­ter dis­eases that are cur­rent­ly be­yond the reach of the cur­rent gen­er­a­tion of armed an­ti­bod­ies.
Their lead drug is XMT-1522, which is tar­get­ed at HER-2 pos­i­tive breast can­cer. Com­ing in be­hind that is the pre­clin­i­cal XMT-1536, is a Dolaflex­in ADC tar­get­ing NaPi2b-ex­press­ing tu­mors.
As Mer­sana CEO An­na Pro­topa­pas likes to point out, the biotech's plat­form tech em­ploys a unique link­er tech­nol­o­gy to con­nect an an­ti­body with 12 to 15 drugs. Cur­rent ADC tech, she says, is typ­i­cal­ly lim­it­ed to three or four drugs in the pay­load. And Mer­sana, which has been work­ing with the an­ti­body ex­perts at Adimab, has added pro­pri­etary treat­ments to the mix.
That added fire­pow­er should make this drug more ef­fi­ca­cious than the drugs cur­rent­ly on the mar­ket, says Pro­topa­pas, while great­ly ex­pand­ing its range.
"We are ef­fi­ca­cious in tu­mors that ex­press HER-2, but at very low lev­els," the CEO told me in ear­ly 2016. That gives this drug the po­ten­tial to treat a much larg­er pa­tient pop­u­la­tion. In­ves­ti­ga­tors for the com­pa­ny say this ap­proach has promise for breast, gas­tric and non-small cell lung can­cers.
The S-1 re­veals that Mer­ck KGaA paid $12 mil­lion up­front to start their pre­clin­i­cal work, adding a $2 mil­lion mile­stone with $778 mil­lion up for grabs. That all fits in per­fect­ly with a dis­cov­ery-stage deal.
Now in Phase I with the lead, Mer­sana is at­tempt­ing to hit the pub­lic mar­kets at an ear­ly stage. But a string of new biotech IPOs – in­clud­ing a cou­ple of hits for biotechs like Bio­Haven – have helped in­spire more com­pa­nies to jump in­to the queue.
Ac­cord­ing to the S-1, NEA — in this case rep­re­sent­ed by David Mott — holds the lead po­si­tion among this biotech's in­vestors, with 41% of the eq­ui­ty. Pfiz­er comes in sec­ond with 11.6% and F-Prime holds 9.9%. Pro­topa­pas has a 3% stake in the com­pa­ny.