Take­da hands TiGenix a rare, $434M mar­ket­ing deal for PhI­II stem cell ther­a­py
Bel­gian biotech TiGenix trig­gered a rare round of en­thu­si­asm for stem cell re­search a cou­ple of years back with news its lead off-the-shelf ther­a­py hit the pri­ma­ry end­point in a Phase III study treat­ing fis­tu­las in Crohn's dis­ease pa­tients. They backed it up a year lat­er with even more pos­i­tive da­ta. And now, a few months af­ter it was filed for ap­proval, Take­da is buy­ing its way in with a small deal to ac­quire the Eu­ro­pean rights to Cx601.
That good news made for an ex­cel­lent op­por­tu­ni­ty for TiGenix to si­mul­ta­ne­ous­ly re­treat from its per­son­al­ized car­ti­lage re­pair ther­a­py Chon­dro­C­elect, which nev­er gained mar­ket trac­tion.
TiGenix filed Cx601 for Eu­ro­pean ap­proval back in March, set­ting up the deal with Take­da that in­cludes a $27.5 mil­lion up­front, $16.5 mil­lion for an up­com­ing eq­ui­ty in­vest­ment and an­oth­er $390 mil­lion in mile­stones. The first of those mile­stones will be $11 mil­lion – pro­vid­ed Eu­ro­pean reg­u­la­tors ap­prove the ther­a­py.
Stem cell ther­a­pies have of­fered a se­ries of bit­ter set­backs over the years. Once seen as a nat­ur­al and promis­ing way to heal na­ture's wounds, a slate of com­pa­nies tried and failed to de­vel­op new treat­ments with the tech. TiGenix claimed pi­o­neer­ing rights with the OK for Chon­dro­C­elect, its au­tol­o­gous (de­rived from pa­tient cells) ap­proach to knee dam­age. By the time the com­pa­ny filed for a $58 mil­lion IPO late last year, it bare­ly war­rant­ed a men­tion in the F-1.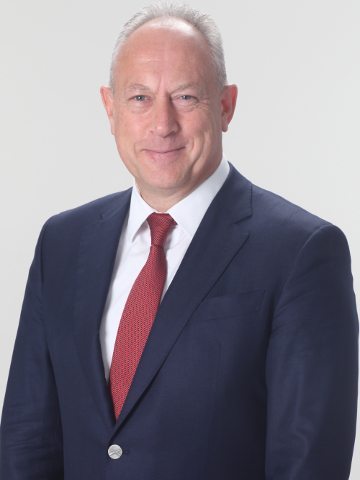 Marc Prin­cen, Pres­i­dent of Take­da EU­Can
Cit­ing a tough reg­u­la­to­ry en­vi­ron­ment as well as the lack of re­im­burse­ment for its treat­ment, TiGenix said to­day it is be­gin­ning the process to with­draw the mar­ket­ing OK, end­ing a com­mer­cial­iza­tion deal it has in place with So­bi.
For Tigenix, the fu­ture will be all about al­lo­gene­ic (off the shelf) stem cell ther­a­pies.
"This col­lab­o­ra­tion and the ad­di­tion of Cx601 to our port­fo­lio high­lights Take­da's com­mit­ment to the de­vel­op­ment of treat­ments to im­prove the health of peo­ple liv­ing with gas­troen­tero­log­i­cal dis­or­ders, lever­ag­ing our ex­per­tise in In­flam­ma­to­ry Bow­el Dis­ease and Crohn's specif­i­cal­ly," said Marc Prin­cen, pres­i­dent of Take­da in Eu­rope and Cana­da.