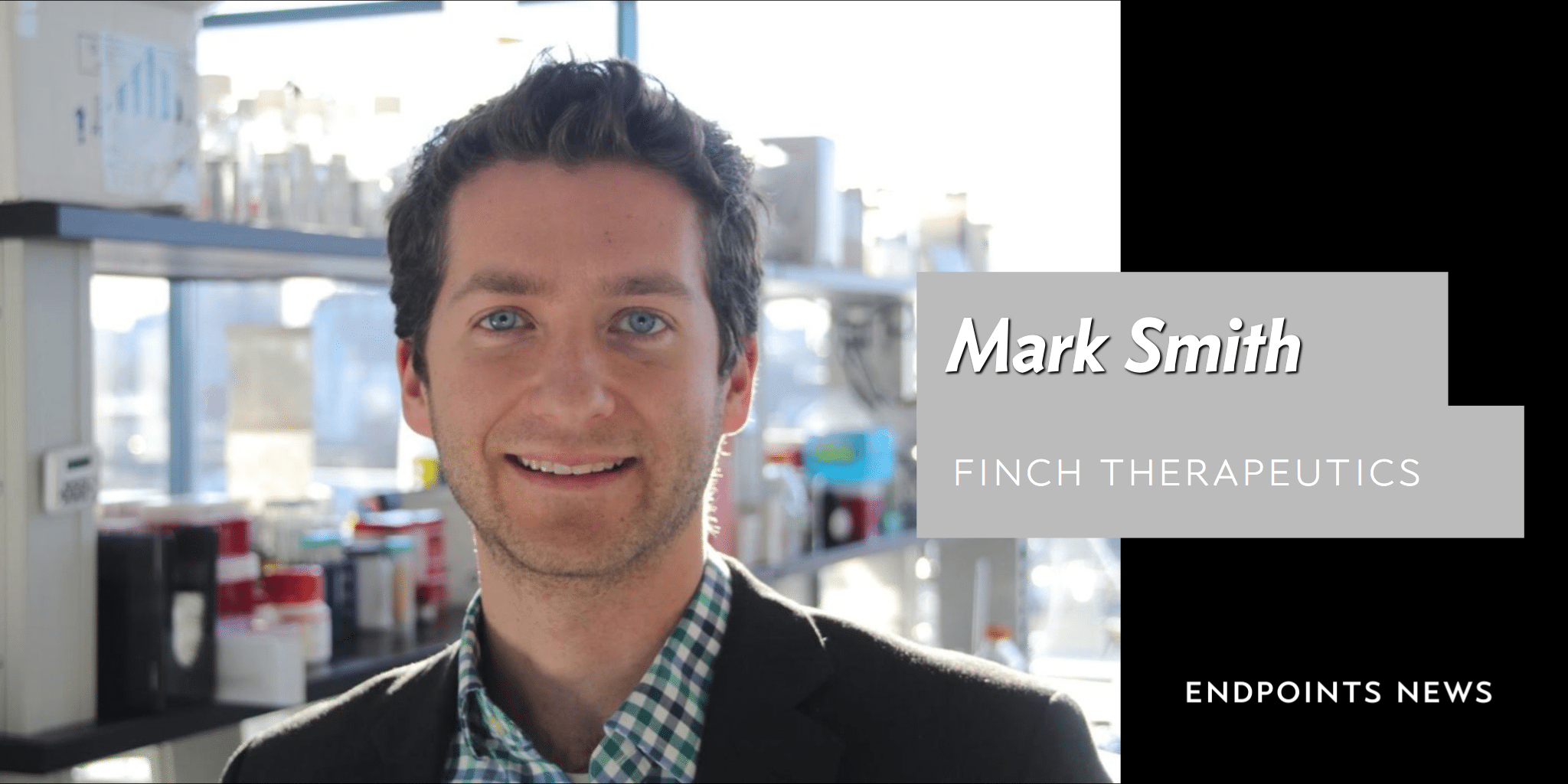 ---
Back when Mark Smith was working on his PhD at MIT about 6 years ago, his girlfriend's cousin was infected with C.diff. After 7 reoccurrences following treatment with vancomycin, though, the cousin finally beat it by getting a fecal transplant, with his roommate as the donor.
That incident both intrigued him and inspired Smith's first jump into a startup, OpenBiome, which uses screened fecal samples for a more systematic approach in creating a safe, reliable supply of transplants to a growing market.
Smith's second startup was a natural extension of the first venture: Finch Therapeutics, a microbiome company which is developing new drugs-from-bugs — an approach which has helped inspire a roster of startups over the last two years. And today, the low-profile biotech — which has mushroomed overnight in Somerville, MA into a 65-employee company that's deeply engaged in manufacturing work and focusing on two development programs – is unveiling its first industry partnership.
Takeda, the Japanese pharma company with a growing Boston R&D operation, is paying $10 million up front on a very early-stage deal to partner on FIN-524, a preclinical program for IBD.
Working with colleagues at MIT, Smith has been working on a "suite of algorithms to apply to data on fecal transplantation, to reverse engineer effective therapies, then identify with computational approaches which bugs drive clinical responses."
"The core of our company is built around human-first discovery," says Smith. While rivals look to animal models to validate their ideas, Finch licensed a database derived from 22,000 patients at OpenBiome dosed with fecal transplantation. If they see an interesting phenotype, they can "sequence the sample, look at the organisms generating a response, and go back to the freezer and pull the strain."
You start with something that works, like fecal transplantation, says Smith, and then work backwards to get a drug. That is how they came up with the lead program for C.diff, now headed into a Phase II study.
Why 65 workers at this stage? Smith explains that 40 staffers involved in manufacturing at OpenBiome came over to the spinout.
Ten million dollars isn't a huge amount of cash in the biotech business. But Smith has managed to start a company and get into pipeline building without handing over a lot of equity to the VCs. He started with angel money, then raised $5.5 million in an A round, and is now working on a sizable series B. That $10 million from Takeda — along with an undefined package of milestones — goes a long way to fund their growth.
The Takeda program probably has two-and-a-half to three years to go before they hit the clinic, Smith adds, targeting ulcerative colitis.
---
The best place to read
Endpoints News

? In your inbox.

Comprehensive daily news report for those who discover, develop, and market drugs. Join 47,200+ biopharma pros who read Endpoints News by email every day.

Free Subscription
---
---
---