Take­da takes a cau­tious step in­to neu­ro­log­i­cal gene ther­a­py, ink­ing pre­clin­i­cal deal with Stride­Bio
Sad­dled with debt and keen to di­vest non-core busi­ness amid the on­go­ing in­te­gra­tion of Shire, Take­da has nev­er­the­less dished out a small sum to beef up its neu­ro­science re­search ca­pac­i­ties, en­list­ing Durham, NC-based Stride­Bio to get start­ed on some pre­clin­i­cal gene ther­a­py can­di­dates.
At $30 mil­lion up­front and just over $700 mil­lion in to­tal deal val­ue, this doesn't qual­i­fy as a ma­jor deal at a time many top phar­ma com­pa­nies are ag­gres­sive­ly buy­ing in­to the pop­ping gene ther­a­py space. But for Take­da — one of the biggest R&D spenders glob­al­ly — it's a way of sig­nalling that it's still very much ac­tive around the neu­ro­sciences deal ta­ble, seek­ing fresh as­sets to feed in­to its pipeline.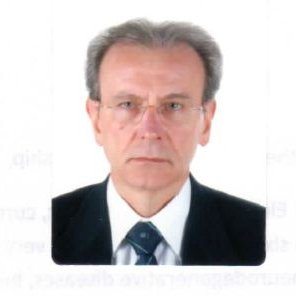 Emil­ian­ge­lo Rat­ti
"Our col­lab­o­ra­tion is a nat­ur­al ex­ten­sion of Take­da's neu­ro­science re­search and de­vel­op­ment strat­e­gy, in­clud­ing modal­i­ty di­ver­si­fi­ca­tion, iden­ti­fy­ing tar­gets with a high de­gree of as­so­ci­a­tion with dis­ease, and a fo­cus on de­vel­op­ing in­no­v­a­tive med­i­cines for neu­ro­log­ic dis­eases that have a high un­met med­ical need," said Emil­ian­ge­lo Rat­ti, Take­da's head of neu­ro­science ther­a­peu­tic area unit.
The pact will cov­er three tar­gets, on­ly one of which is dis­closed: Friedre­ich's Atax­ia (FA). Stride­Bio is lever­ag­ing its ex­per­tise in ade­no-as­so­ci­at­ed vi­ral (AAV) cap­sid de­vel­op­ment to gen­er­ate some leads that Take­da can then take in­to clin­i­cal de­vel­op­ment and, ide­al­ly, com­mer­cial­iza­tion. The small­er part­ner is al­so tasked with man­u­fac­tur­ing these can­di­dates.
Take­da first got in­volved with the biotech in 2018, when its cor­po­rate ven­ture arm par­tic­i­pat­ed in a Se­ries A.
One of the last of the ma­jor play­ers in the neu­ro­sciences field, Take­da has signed on as a big part­ner with the ex-Genen­tech crew at De­nali work­ing on Alzheimer's — just be­fore writ­ing off an at­tempt to see if their di­a­betes drug Ac­tos could help pa­tients. They fol­lowed it up 2018 with a rich neu­ro­sciences deal for Wave Life Sci­ences.
On the gene ther­a­py front Take­da has stayed some­what re­served, hav­ing on­ly picked up a cou­ple from broad­er deals with Am­bys (liv­er dis­ease) and Shire (he­mo­phil­ia A).