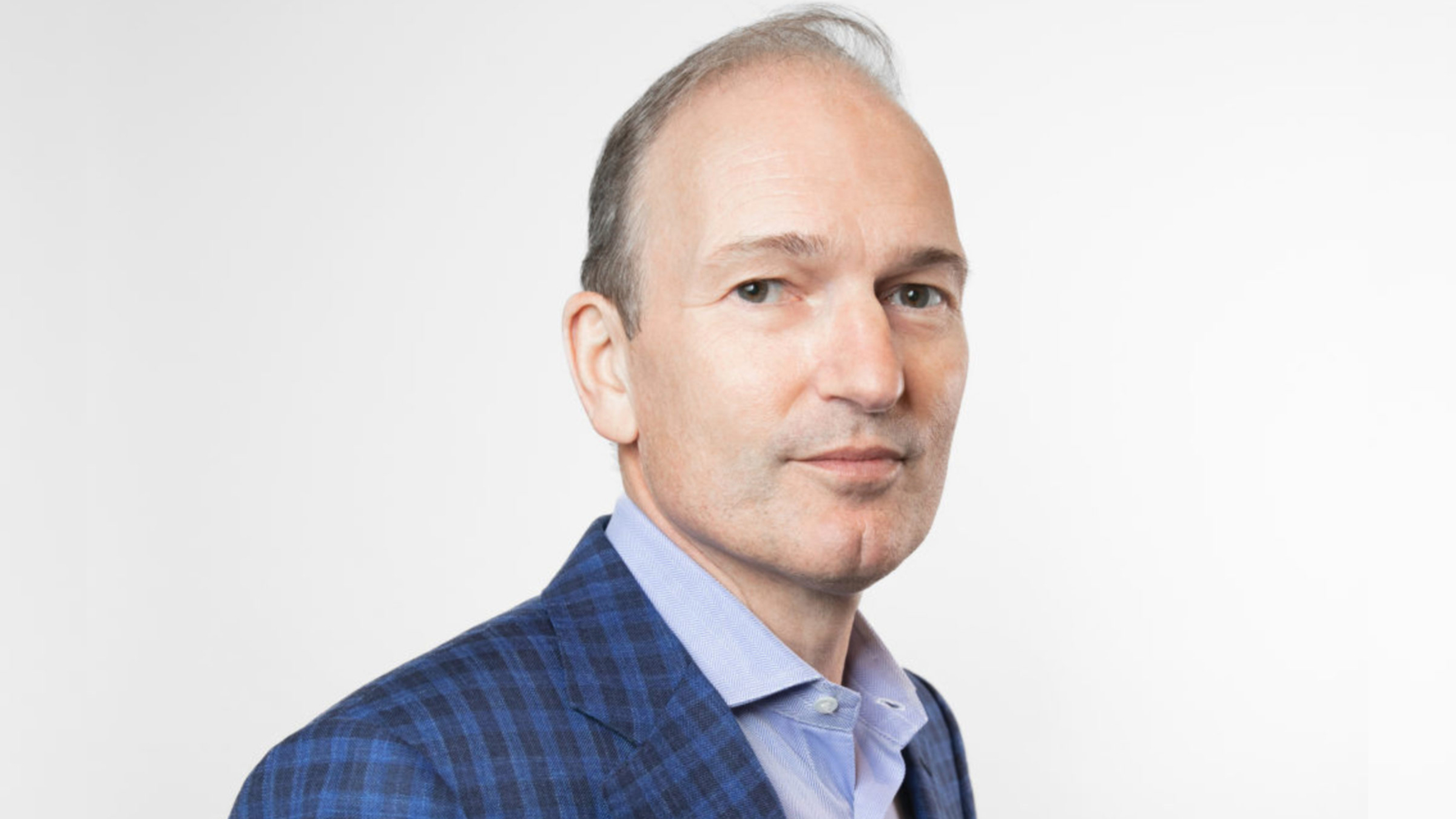 Garry Menzel, TCR² Therapeutics CEO
TCR²'s ga­vo-cel sur­vives a PhI test. Now it's head-first in­to PhII with a half-dozen par­tial re­spons­es
A T cell biotech has some pos­i­tive re­sults, and now that the da­ta are out, the biotech is mov­ing for­ward on its next steps.
TCR² Ther­a­peu­tics teased re­sults from the Phase I por­tion of an on­go­ing Phase I/II study Tues­day, go­ing on a con­fer­ence call Wednes­day to dive more in­to the de­tails of what end­ed up hap­pen­ing. The com­pa­ny's drug can­di­date, ga­vo-cel, is be­ing in­ves­ti­gat­ed in sol­id tu­mors ex­press­ing mesothe­lin, a pro­tein that has been ex­am­ined as a bio­mark­er in oth­er T cell ther­a­pies.
As of Sept. 9, 32 heav­i­ly pre­treat­ed pa­tients (at least five pri­or lines) with ovar­i­an can­cer, mesothe­lioma and bile duct can­cer re­ceived one ga­vo-cel in­fu­sion. In short, all but two of the 30 pa­tients that could be eval­u­at­ed for ef­fi­ca­cy — 93% of pa­tients to­tal — saw their tar­get le­sions re­duce in size from any­where be­tween 4% and 80%, the com­pa­ny said.
Ad­di­tion­al­ly, six pa­tients achieved tu­mor re­duc­tion large enough to be con­sid­ered par­tial re­spon­ders. In pa­tients with ma­lig­nant pleur­al/peri­toneal mesothe­lioma, the me­di­an OS was 11.2 months while the me­di­an PFS of 5.6 months.
CEO Gar­ry Men­zel tells End­points News that the Phase I por­tion of the study was a dose-es­ca­la­tion part of the study, and even­tu­al­ly was de-es­ca­lat­ed af­ter re­searchers found the high­est tol­er­a­ble dose. That orig­i­nal dose of 500 mil­lion cells per square me­ter was cut down by 80% to on­ly 100 mil­lion cells, which is now be­ing used in the Phase II part of the study. The Phase II por­tion be­gan over the sum­mer, the CEO added, not­ing that the T cell out­fit is still fol­low­ing 12 pa­tients in that Phase I study.
The biotech added an in­di­ca­tion for NSCLC, and in­stead of a monother­a­py with just ga­vo-cel, TCR² is adding im­mune check­point in­hibitors to its can­di­date to be test­ed as a com­bi­na­tion ther­a­py. To that end, the chief ex­ec­u­tive tout­ed a deal with Bris­tol My­ers Squibb inked last year to use Op­di­vo and Yer­voy along­side ga­vo-cel.
Men­zel said that TCR² will most like­ly have sev­er­al op­por­tu­ni­ties to pro­vide da­ta since it could be done col­lec­tive­ly or by re­port­ing da­ta from sin­gle co­horts. Men­zel al­so not­ed that it is still too ear­ly to get the FDA in­volved on what is need­ed to get to the reg­is­tra­tional stage, as that con­ver­sa­tion will take place af­ter the Phase II tri­al reads out and the biotech gets more pre­cise num­bers on ef­fi­ca­cy.
The new up­date comes a year af­ter the FDA hand­ed the Cam­bridge, MA biotech or­phan drug des­ig­na­tion for its T cell ther­a­py.
Shares of $TCRR went up 11% in ear­ly morn­ing trad­ing.
TCR² is not the on­ly com­pa­ny that has been — or had been — look­ing at mesothe­lin. Atara Bio­ther­a­peu­tics has been look­ing at mesothe­lin in a CAR-T cell ther­a­py pro­gram, but end­ed up paus­ing the pro­gram af­ter a pa­tient death ear­li­er this year. Bay­er end­ed its part­ner­ship with Atara as part of the fall­out.