TCR deal fren­zy con­tin­ues as blue­bird antes up $30M for new Grit­stone al­liance
Blue­bird bio $BLUE is jump­ing on the AI tar­get-iden­ti­fi­ca­tion plat­form de­vel­oped at the neo-anti­gen biotech Grit­stone to iden­ti­fy some new TCR pro­grams for the pipeline.
TCRs have been all the rage re­cent­ly as biotech fol­lows a tech trail that they be­lieve will lead to a wider range of can­cer drug tar­gets to go af­ter — par­tic­u­lar­ly in sol­id tu­mors, where cell ther­a­pies face some of their biggest chal­lenges. Just days ago blue­bird aligned on a T cell re­cep­tor de­vel­op­ment deal with biotech pow­er­house Re­gen­eron, bag­ging $100 mil­lion for a 50/50 pact on ac­cel­er­at­ing new pro­grams.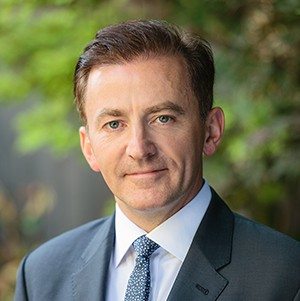 An­drew Allen
In this new al­liance, Grit­stone will bird dog the tu­mor-spe­cif­ic drug tar­gets and nat­ur­al TCRs as blue­bird re­searchers look to ex­pand a cell ther­a­py pipeline now led by its BC­MA-tar­get­ing star bb2121. Grit­stone will be key in pa­tient iden­ti­fi­ca­tion and will re­ceive a $20 mil­lion up­front plus an up­com­ing $10 mil­lion eq­ui­ty in­vest­ment from blue­bird.
The state­ment doesn't spec­i­fy the mile­stones in­volved, be­yond say­ing they are "sig­nif­i­cant." With $30 mil­lion in near-term cash for a dis­cov­ery deal like this, the biobucks must be sub­stan­tial.
In­vest­ment in TCRs has no­tice­ably heat­ed up this sum­mer. The ques­tion is whether this is sheer ne­ces­si­ty due to the re­al­i­ty of cell ther­a­pies and sol­id tu­mors or if there is more to it than that.

— Brad Lon­car (@brad­lon­car) Au­gust 23, 2018
"As the field of im­muno-on­col­o­gy has evolved, it has be­come clear that tar­get­ing T-cell ther­a­peu­tics to sol­id tu­mors in a high­ly spe­cif­ic man­ner is vi­tal to en­able po­tent tu­mor cell killing with spar­ing of nor­mal tis­sues," said An­drew Allen, the CEO of Grit­stone. "We be­lieve that our ar­ti­fi­cial in­tel­li­gence-based ap­proach to iden­ti­fy­ing tu­mor-spe­cif­ic tar­gets and cor­re­spond­ing, nat­u­ral­ly oc­cur­ring TCRs, com­bined with blue­bird bio's ex­per­tise in gene and cell ther­a­py, will al­low us to de­vel­op cel­lu­lar im­munother­a­pies against dif­fer­en­ti­at­ed on­col­o­gy tar­gets."