TCR deal spree in­ten­si­fies as Roche com­mits up to $2B in Adap­tive Biotech to de­vel­op per­son­al­ized can­cer drugs
The ap­petite for TCR ther­a­pies and their po­ten­tial to tar­get sol­id tu­mors — a lim­i­ta­tion of ex­ist­ing cel­lu­lar ther­a­pies — has bur­geoned, fu­el­ing a string of deals. On Fri­day, Roche's Genen­tech agreed to fork out a meaty $300 mil­lion up­front for ac­cess to Adap­tive Biotech­nolo­gies' tech plat­form, which is de­signed to iden­ti­fy T-cell re­cep­tors (TCRs) for ther­a­peu­tic use. The deal, which of­fers Adap­tive up to $2 bil­lion over time in mile­stone pay­ments, will be used to de­vel­op per­son­al­ized can­cer ther­a­pies.
One of the key com­po­nents of the im­mune sys­tem are T cells, which oblit­er­ate can­cer cells by us­ing T cell re­cep­tor (TCR) recog­ni­tion of cell sur­face mark­ers known as anti­gens. When a T cell rec­og­nizes a tu­mor anti­gen via the TCR, it snuffs the ma­lig­nant cell on which it re­sides. TCR tech typ­i­cal­ly in­volves reengi­neer­ing T-cell re­cep­tors so that they can bet­ter rec­og­nize can­cer pro­teins, spark­ing an as­sault on tu­mors. Un­like CAR-T cells that can rec­og­nize ab­nor­mal pro­teins ex­pressed on the sur­face, TCRs can rec­og­nize tu­mor-spe­cif­ic pro­teins on the in­side of cells. That makes CAR-T ther­a­pies more amenable to blood can­cers, while TCR ther­a­pies-in-de­vel­op­ment have po­ten­tial across mul­ti­ple tu­mors.
Genen­tech is hop­ing Adap­tive's plat­form — TruT­CR — will iden­ti­fy TCRs that can ef­fec­tive­ly rec­og­nize and tar­get spe­cif­ic neoanti­gens, which are pro­teins gen­er­at­ed by tu­mor-spe­cif­ic mu­ta­tions not found in nor­mal tis­sues. Es­sen­tial­ly, Adap­tive aims to use its tech­nol­o­gy to iso­late op­ti­mal TCRs that will most ef­fec­tive­ly tar­get each pa­tient's neoanti­gens for treat­ment, while Genen­tech will en­gi­neer and man­u­fac­ture the tai­lored cel­lu­lar med­i­cine for the pa­tient.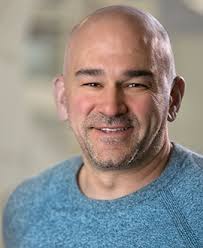 Har­lan Robins
"Cel­lu­lar ther­a­py ap­proach­es in can­cer have been lim­it­ed by the in­abil­i­ty to ef­fec­tive­ly screen and trans­late the im­mune re­sponse to pa­tient-spe­cif­ic neoanti­gens. Ac­cu­rate recog­ni­tion of such neoanti­gens is a ma­jor dri­ver in the ac­tiv­i­ty of nov­el im­munother­a­pies," said Adap­tive co-founder Har­lan Robins in a state­ment.
Un­der the deal — ex­pect­ed to close in the first quar­ter of 2019 — Genen­tech is in charge of the clin­i­cal and reg­u­la­to­ry process as well as com­mer­cial­iza­tion, while Adap­tive is re­spon­si­ble for pa­tient-spe­cif­ic screen­ing.
There were a spate of TCR deals and an­nounce­ments in 2018: TCR2 Ther­a­peu­tics is plan­ning a $100 mil­lion-plus IPO, Gilead-owned CAR-T play­er Kite Phar­ma has paid $10 mil­lion to ac­cess Hi­FiBiO's TCR tech plat­form, blue­bird bio tied up with neoanti­gen biotech Grit­stone to look for new tar­gets to beef up its TCR pipeline, and joined forces with Re­gen­eron to de­vel­op TCR tar­gets in a five-year al­liance.