Terns Phar­ma­ceu­ti­cals touts safe­ty da­ta from an ex-Eli Lil­ly can­di­date in the hunt for NASH treat­ment
While many oth­ers have tried — and failed — to get a NASH can­di­date across the fin­ish line, Terns Phar­ma­ceu­ti­cals thinks its FXR ag­o­nist will even­tu­al­ly earn its wings with­out the safe­ty is­sues that have slowed oth­ers down. Now, a mid-stage safe­ty read­out could help add some va­lid­i­ty to those hopes.
No pa­tients in the Phase IIa LIFT study dis­con­tin­ued TERN-101 due to side ef­fects, CMO Erin Quirk said dur­ing a call with in­vestors on Mon­day morn­ing. That in­cludes pru­ri­tus, an un­com­fort­able itch­ing sen­sa­tion that fre­quent­ly leads pa­tients to drop out of oth­er FXR ag­o­nist stud­ies.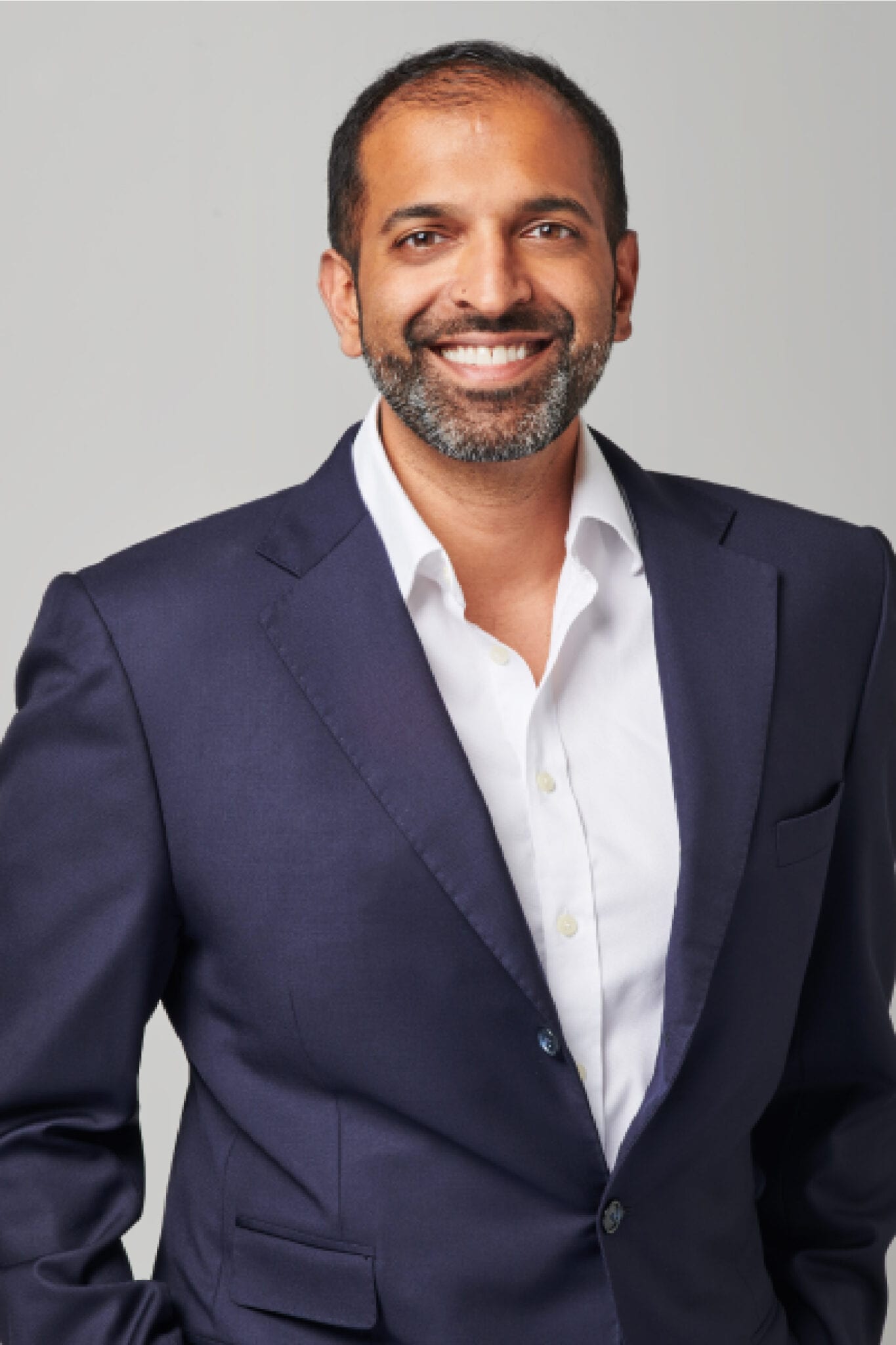 Senthil Sun­daram
"This is the first of sev­er­al im­por­tant mile­stones that pro­vide val­i­da­tion for Terns' pipeline over the next 12 months or so," CEO Senthil Sun­daram said.
NASH, or non­al­co­holic steato­hep­ati­tis, refers to fat buildup in the liv­er that caus­es in­flam­ma­tion and scar­ring. TERN-101 tar­gets FXR, a nu­clear re­cep­tor in the liv­er, in­tes­tine and kid­neys that reg­u­lates the he­pat­ic ex­pres­sion of var­i­ous genes in­volved in lipid me­tab­o­lism, in­flam­ma­tion and fi­bro­sis.
Eleven out of the 74 pa­tients treat­ed with TERN-101 came down with pru­ri­tus, in­clud­ing four in the high­est dose group, Terns said. Pa­tients re­ceived one of three dos­es — 5 mg, 10 mg or 15 mg — over 12 weeks. There were no treat­ment-re­lat­ed se­ri­ous ad­verse events, as two cas­es of Covid-19 and a UTI that sent pa­tients to the hos­pi­tal were not linked to the can­di­date.
"TERN-101 is more high­ly liv­er-dis­trib­uted than oth­er FXR ag­o­nists that have been stud­ied in NASH pa­tients," Quirk said dur­ing the call, adding that da­ta sug­gest the can­di­date pri­mar­i­ly ac­ti­vates FXR in the liv­er, rather than the in­tes­tine or oth­er or­gans. "We be­lieve that TERN-101's dif­fer­en­ti­at­ed safe­ty and tol­er­a­bil­i­ty pro­file and im­proved tar­get en­gage­ment, rel­a­tive to oth­er FXR ag­o­nists, is be­cause of its ac­tiv­i­ty in the liv­er."
Oth­er NASH can­di­dates have run in­to trou­ble with raised LDL cho­les­terol, which in turn can raise car­dio­vas­cu­lar risk. No change in LDL cho­les­terol was re­port­ed in the first two dose groups, but a sta­tis­ti­cal­ly sig­nif­i­cant change (15.9%) was seen in the 15 mg group.
Re­searchers al­so not­ed im­prove­ments in a bio­mark­er known as cor­rect­ed T1 (cT1) re­lax­ation time, an MRI-based test mea­sur­ing free-wa­ter con­tent in liv­er tis­sue. Im­prove­ments of at least 80 mil­lisec­onds were seen in a sig­nif­i­cant pro­por­tion of pa­tients in the 5 mg and 10 mg groups at Week 12 com­pared to place­bo, and sig­nif­i­cant de­creas­es in cT1 were re­port­ed at Week 6 for all dose groups, ac­cord­ing to Terns.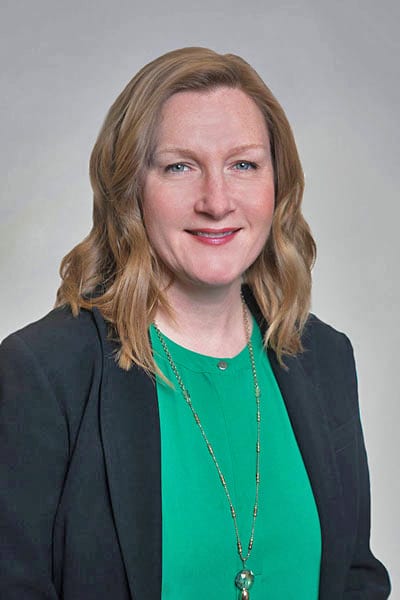 Erin Quirk
"LIFT is the first con­trolled NASH tri­al to show sig­nif­i­cant cT1 im­prove­ment as ear­ly as Week 6," Quirk said.
Mean rel­a­tive changes in MRI pro­ton den­si­ty fat frac­tion (MRI-PDFF), an imag­ing mark­er that mea­sures liv­er fat con­tent, were -8.4% in the place­bo arm, -15.1% in the 5 mg arm, -19.7% in the 10 mg arm, and -12.9% in the 15 mg arm at Week 12. While the rel­a­tive changes were sig­nif­i­cant at Week 6 for the 10 and 15 mg groups com­pared to place­bo, they weren't sta­tis­ti­cal­ly sig­nif­i­cant at Week 12, Terns said.
Mean changes in ala­nine transam­i­nase lev­els (ALT), which can in­di­cate a liv­er prob­lem, were -5.3% (place­bo), -2.6% (5 mg), -18% (10 mg), and -13.2% (15 mg).
Terns $TERN stock was up 9% up­on shar­ing the news ear­ly Mon­day morn­ing, then slipped 4% about an hour lat­er.
Terns bagged the rights to TERN-101 back in 2018, along with two oth­er NASH can­di­dates from Eli Lil­ly. Its TERN501, a thy­roid hor­mone re­cep­tor be­ta ag­o­nist, is cur­rent­ly in Phase I, and a com­bi­na­tion tri­al of the two is ex­pect­ed to kick off in the first half of next year.
While 2019 was ini­tial­ly dubbed "The Year of NASH" by Gold­man Sachs, the year quick­ly turned in­to the year of NASH fail­ures, the most no­table among them Gilead's. CymaBay went from a $1 bil­lion com­pa­ny to a $100 mil­lion com­pa­ny af­ter they found their drug ap­peared to be mak­ing pa­tients worse. Cir­ius with­drew an $86 mil­lion IPO bid af­ter a bad read­out.
The bad luck con­tin­ued in­to 2020, as In­ter­cept, which pulled ahead with pos­i­tive Phase III re­sults, wound up with a re­jec­tion for their long-watched NASH drug last June. And af­ter fail­ing a Phase III show­down, Gen­fit ex­it­ed NASH al­to­geth­er and made plans to lay off 40% of its work­force back in Oc­to­ber.
Ab­b­Vie cur­rent­ly has a Phase I FXR ag­o­nist for NASH, which it in­her­it­ed in the Al­ler­gan buy­out.
At first, the idea be­hind Terns — named af­ter the small, tough wa­ter bird — was to part­ner a Cal­i­for­nia-based dis­cov­ery team with a small de­vel­op­ment group in Chi­na to ef­fi­cient­ly de­vel­op new drugs pri­mar­i­ly for the Chi­nese mar­ket. But back in Jan­u­ary, a spokesper­son for the com­pa­ny told End­points News that the com­pa­ny has since shift­ed to fo­cus more on build­ing a head­quar­ters and de­vel­op­ment team in Cal­i­for­nia.
While Terns con­tin­ues to "have an eye on ad­di­tion­al glob­al mar­kets," their cur­rent fo­cus is on the US, where clin­i­cal tri­als for their three lead pro­grams will oc­cur, the spokesper­son said.