Is Tesaro play­ing a pric­ing game with Ze­ju­la? Not at all, says the CEO. And here's why
A few weeks af­ter the FDA ap­proved Ze­ju­la (ni­ra­parib), Tesaro's new PARP in­hibitor for re­cur­rent ovar­i­an can­cer, the biotech got around to nam­ing the whole­sale list price. And that is:
$9,833 for a one-month sup­ply of Ze­ju­la at a dose of 200 mil­ligrams once per day.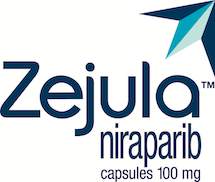 Why did they pick 200 mg? Be­cause, they said, that's what the most com­mon­ly used dose was in Phase III.
But hold on. The ap­proved start­ing dose of the drug is 300 mg a day. And if you use sim­ple math the price for that would be $14,749.50 a month. A year's sup­ply would be $176,994.
There is an­oth­er PARP on the mar­ket, Rubra­ca from Clo­vis, which sells for $13,750 a month. And Tesaro's new drug price now rings in sig­nif­i­cant­ly high­er, at that ap­proved dose. The key ini­tial ri­val­ry will be be­tween As­traZeneca's Lyn­parza and Ze­ju­la.
Wed­bush's David Nieren­garten and Brad Lon­car both guessti­mat­ed that Ze­ju­la would come in at least around that Rubra­ca price, so the re­jigged num­ber caused a quick dou­ble-take on Twit­ter. Fol­lowed by a num­ber of barbed jokes, which I added to.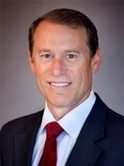 Lon­nie Moul­der
But hold on, again. It's not a pric­ing game at all, says Tesaro CEO Lon­nie Moul­der, who wasn't in a jok­ing mood when he saw this sto­ry Wednes­day night. Most pa­tients will not wind up at the rec­om­mend­ed start­ing dose, says the CEO, who says that the ma­jor­i­ty of pa­tients will be treat­ed for far less than the top price.
His com­ment:
Not sure why you char­ac­ter­ized the pric­ing for Ze­ju­la the way you did (as a pric­ing game to hide the high­er cost) but the facts re­gard­ing Ze­ju­la pric­ing are as fol­lows. If you read the FDA ap­proved la­bel­ing you will see that 69% of pa­tients are down-dosed, which means 31% con­tin­ue on the 300 mg dai­ly start­ing dose and ap­prox­i­mate­ly 70% of the pa­tients will re­ceive ei­ther 200 mg with a WAC of $9,833 or 100 mg with a WAC of $4,917. Ap­prox­i­mate­ly 30% will con­tin­ue to re­ceive 300 mg with a WAC of 14,750.

The down dos­ing oc­curs over the first 1-3 months which is not un­com­mon for oral an­ti­cancer agents as the physi­cian "di­als in" the dose. The me­di­an dose and the most com­mon dose were 200 mg.

Ze­ju­la is sup­plied as a 100mg cap­sule which means a pa­tient takes ei­ther 1 or 2 or 3 cap­sules once dai­ly based up­on what they are pre­scribed.
Piper Jaf­fray an­a­lysts backed him up, not­ing:
"(O)ve­r­all, from what we can tell, 30% of pa­tients stayed on the 300 mg dose, with ~60% on 200 mg and ~10% on 100 mg, im­ply­ing an ef­fec­tive price of ~$10,800/mo. Based on some of our re­cent doc checks, whether or not physi­cians all be­gin at 300 mg or ini­ti­ate treat­ment at 200 mg is al­so an open ques­tion that re­al world ex­pe­ri­ence will an­swer over time."
So let's call it a range.
Drug com­pa­nies have been com­ing un­der some heavy pres­sure for the way they price drugs, though com­pa­nies still have sig­nif­i­cant free­dom in the way they set a list price. It will be up to pay­ers now to wres­tle a low­er dis­count price as they dan­gle for­mu­la­ry po­si­tions in front of ea­ger sales op­er­a­tions.
Moul­der seems con­fi­dent that they can play well in that dis­cus­sion.
Added Piper Jaf­fray:
As the PARPi field con­tin­ues to evolve with every dataset and ap­proval, there are still mul­ti­ple mov­ing parts, one of which may be price. As po­ten­tial­ly the low­er cost PARPi based on ef­fec­tive re­al world dose, whether or not Ze­ju­la can dif­fer­en­ti­ate with pay­ers and gain pre­ferred for­mu­la­ry sta­tus is un­known, and we note that PARP in­hibitors are re­im­bursed un­der Part D and dis­count­ing / re­bates may make all the dif­fer­ence. That said, while there will con­tin­ue to be some un­cer­tain­ty around price and mar­ket share, the class con­tin­ues to be well po­si­tioned to ex­pand in­to ad­di­tion­al sol­id tu­mors and we firm­ly be­lieve that PARP in­hibitors will be a big class in on­col­o­gy.