A few weeks after the FDA approved Zejula (niraparib), Tesaro's new PARP inhibitor for recurrent ovarian cancer, the biotech got around to naming the wholesale list price. And that is:
$9,833 for a one-month supply of Zejula at a dose of 200 milligrams once per day.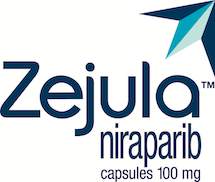 Why did they pick 200 mg? Because, they said, that's what the most commonly used dose was in Phase III.
But hold on. The approved starting dose of the drug is 300 mg a day. And if you use simple math the price for that would be $14,749.50 a month. A year's supply would be $176,994.
There is another PARP on the market, Rubraca from Clovis, which sells for $13,750 a month. And Tesaro's new drug price now rings in significantly higher, at that approved dose. The key initial rivalry will be between AstraZeneca's Lynparza and Zejula.
Wedbush's David Nierengarten and Brad Loncar both guesstimated that Zejula would come in at least around that Rubraca price, so the rejigged number caused a quick double-take on Twitter. Followed by a number of barbed jokes, which I added to.
But hold on, again. It's not a pricing game at all, says Tesaro CEO Lonnie Moulder, who wasn't in a joking mood when he saw this story Wednesday night. Most patients will not wind up at the recommended starting dose, says the CEO, who says that the majority of patients will be treated for far less than the top price.
His comment:
Not sure why you characterized the pricing for Zejula the way you did (as a pricing game to hide the higher cost) but the facts regarding Zejula pricing are as follows.  If you read the FDA approved labeling you will see that 69% of patients are down-dosed, which means 31% continue on the 300 mg daily starting dose and approximately 70% of the patients will receive either 200 mg with a WAC of $9,833 or 100 mg with a WAC of $4,917. Approximately 30% will continue to receive 300 mg with a WAC of 14,750.

The down dosing occurs over the first 1-3 months which is not uncommon for oral anticancer agents as the physician "dials in" the dose.  The median dose and the most common dose were 200 mg.

Zejula is supplied as a 100mg capsule which means a patient takes either 1 or 2 or 3 capsules once daily based upon what they are prescribed.
Piper Jaffray analysts backed him up, noting:
"(O)verall, from what we can tell, 30% of patients stayed on the 300 mg dose, with ~60% on 200 mg and ~10% on 100 mg, implying an effective price of ~$10,800/mo. Based on some of our recent doc checks, whether or not physicians all begin at 300 mg or initiate treatment at 200 mg is also an open question that real world experience will answer over time."
So let's call it a range.
Drug companies have been coming under some heavy pressure for the way they price drugs, though companies still have significant freedom in the way they set a list price. It will be up to payers now to wrestle a lower discount price as they dangle formulary positions in front of eager sales operations.
Moulder seems confident that they can play well in that discussion.
Added Piper Jaffray:
As the PARPi field continues to evolve with every dataset and approval, there are still multiple moving parts, one of which may be price. As potentially the lower cost PARPi based on effective real world dose, whether or not Zejula can differentiate with payers and gain preferred formulary status is unknown, and we note that PARP inhibitors are reimbursed under Part D and discounting / rebates may make all the difference. That said, while there will continue to be some uncertainty around price and market share, the class continues to be well positioned to expand into additional solid tumors and we firmly believe that PARP inhibitors will be a big class in oncology.
---
The best place to read
Endpoints News

? In your inbox.

Comprehensive daily news report for those who discover, develop, and market drugs. Join 50,700+ biopharma pros who read Endpoints News by email every day.

Free Subscription
---
---
---