Tetraphase lines up a new FDA pitch for an­tibi­ot­ic af­ter it comes through in lat­est PhI­II
A lit­tle more than a year af­ter the FDA sent Tetraphase back to the Phase III draw­ing board af­ter diss­ing their ap­pli­ca­tion for the an­tibi­ot­ic er­ava­cy­cline, the biotech is back tout­ing a pos­i­tive batch of late-stage da­ta. And its shares $TTPH took off on the news, soar­ing more than 30% on the prospect of a turn­around.
These da­ta come from IG­NITE4, the Wa­ter­town, MA-based biotech's do-over, which was re­quired af­ter the FDA asked for one more Phase III study. Look­ing at a mod­i­fied in­tent-to-treat pop­u­la­tion, Tetraphase says that it gained clear ev­i­dence that its an­tibi­ot­ic was non-in­fe­ri­or to meropen­em in treat­ing com­pli­cat­ed in­tra-ab­dom­i­nal in­fec­tions. That tri­al en­rolled 500 pa­tients.
The suc­cess sets up a fil­ing with the FDA in the next nine months. And in the mean­time, the biotech says it is on track with an­oth­er Phase III for once-dai­ly IV in com­bat­ting uri­nary tract in­fec­tions.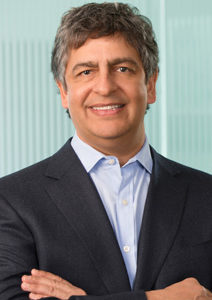 Guy Mac­don­ald
Tetraphase, though, al­ready post­ed a pos­i­tive Phase III for in­tra-ab­dom­i­nal in­fec­tions in 2014. It was the Phase III for UTIs that flopped, send­ing its shares in­to a tail­spin that forced the biotech to re­group. That set­back al­so trig­gered the de­ci­sion at the agency to ask for more Phase III da­ta be­fore it would con­sid­er a green light on mar­ket­ing.
"The suc­cess­ful out­come of this sec­ond of two piv­otal phase 3 tri­als in­ves­ti­gat­ing twice-dai­ly IV er­ava­cy­cline for the treat­ment of cIAI is a crit­i­cal achieve­ment for Tetraphase as we con­tin­ue prepa­ra­tions to sub­mit our first NDA to the FDA for IV er­ava­cy­cline, which we ex­pect in the first quar­ter of 2018," said Guy Mac­don­ald, pres­i­dent and CEO of Tetraphase. "I would like to ex­press my sin­cere grat­i­tude to all of the pa­tients and physi­cians that par­tic­i­pat­ed in the IG­NITE4 and IG­NITE1 stud­ies. We be­lieve that er­ava­cy­cline has the po­ten­tial to play a key role in the treat­ment of se­ri­ous hos­pi­tal in­fec­tions, and we are an­oth­er step clos­er to re­al­iz­ing that goal."