Te­va and Xenon rack up an­oth­er set­back as PhI­Ib study fails on every end­point
The bad news is stack­ing up at Xenon Phar­ma­ceu­ti­cals. Its most ad­vanced drug just flopped in a Phase IIb at Te­va, just three months af­ter the biotech was forced to con­cede a stock-crunch­ing Phase II fail­ure for its in-house ac­ne drug.
Te­va and Xenon $XENE stuck with the top-line da­ta to­day, not­ing that test­ing TV-45070 in pa­tients with post-her­pet­ic neu­ral­gia failed at the pri­ma­ry as well as sec­ondary end­points. The fail­ure comes two years af­ter the same drug failed for os­teoarthri­tis.
The small mol­e­cule drug is de­signed to hit sodi­um chan­nel Nav1.7, a pop­u­lar tar­get in biotech. Te­va swooped in back in 2012 to li­cense the drug in a $376 mil­lion deal, with $41 mil­lion of that com­ing in an up­front pay­ment.
Te­va her­ald­ed a re­cent suc­cess for its Phase III CGRP drug, but the big phar­ma out­fit has strug­gled to ad­vance a set of ma­jor new drugs need­ed to guard its brand­ed fran­chise. Just a lit­tle more than a month ago its dis­ap­point­ing suc­ces­sor to Co­pax­one failed a late-stage MS study, and Te­va has been re­or­ga­niz­ing af­ter its gener­ic drug busi­ness was hit by erod­ing prices.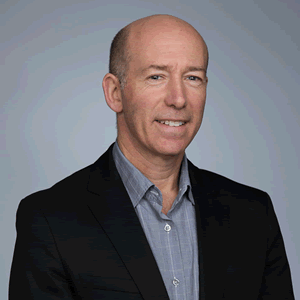 Si­mon Pim­stone
Xenon, mean­while, saw its shares crushed a few months ago, and it didn't fare well af­ter this lat­est set­back. Shares slid an­oth­er 21% Tues­day morn­ing as in­vestors got a chance to as­sess the dam­age. It now trades around $3, a third of the com­pa­ny's IPO price.
The biotech is al­so part­nered with Genen­tech, though, with the sto­ried biotech mov­ing their work in­to Phase II.
Si­mon Pim­stone, Xenon's CEO, said:
While these re­sults are dis­ap­point­ing for us from a sci­en­tif­ic per­spec­tive and for pa­tients need­ing new ther­a­pies to treat chron­ic neu­ro­path­ic pain, Xenon re­mains fo­cused on ad­vanc­ing its pipeline of neu­rol­o­gy-re­lat­ed de­vel­op­ment can­di­dates, with mul­ti­ple pro­grams an­tic­i­pat­ed to en­ter clin­i­cal de­vel­op­ment in 2017.