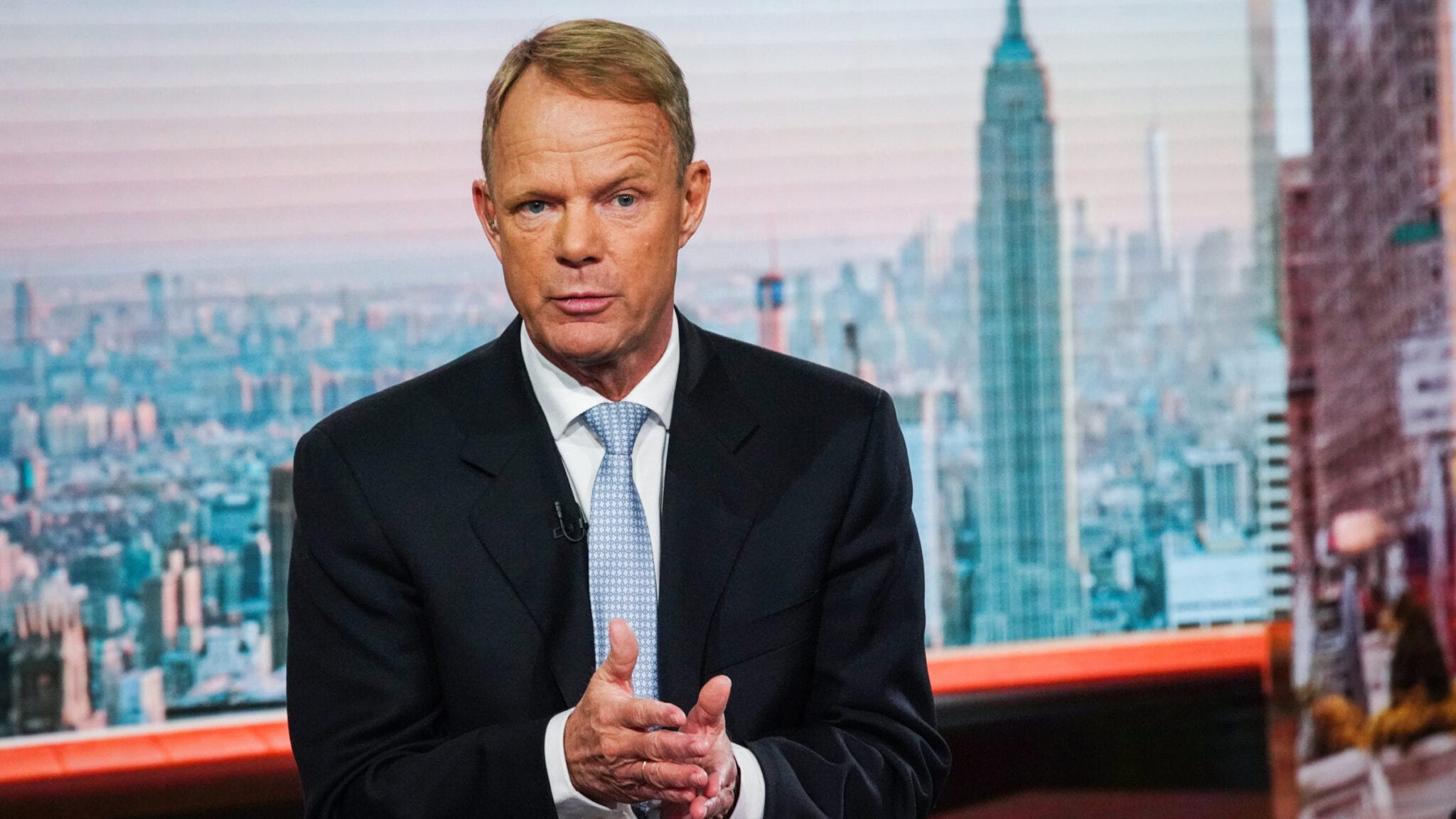 Kåre Schultz, president and CEO of Teva (via Getty)
Te­va CEO Kåre Schultz brought home $14.7M last year, soar­ing past some of Eu­rope's top-paid phar­ma ex­ecs
The num­bers are in on Te­va CEO Kåre Schultz's 2021 pay pack­age — and while his comp was a bit low­er than last year, it still rang high­er than some of Eu­rope's top-paid phar­ma ex­ecs.
Schultz took home near­ly $14.7 mil­lion last year, up from about $15.7 mil­lion the year pri­or. About $2 mil­lion of that was con­sid­ered base salary, ac­cord­ing to Te­va's com­pen­sa­tion re­port. The 60-year-old chief ex­ec­u­tive has been at the helm since 2017.
That pay cut could be due to the fact that rev­enues were down 5% last year com­pared to 2020, which the com­pa­ny at­trib­uted in part to gener­ic com­pe­ti­tion to its mul­ti­ple scle­ro­sis drug Co­pax­one.
Best known as a ma­jor mak­er of gener­ics, Te­va has been steadi­ly boot­ing up R&D for brand­ed drugs as part of a promised turn­around. Back in Au­gust, it re­cruit­ed Mod­er­na vet­er­an Tal Zaks to its board. The com­pa­ny's Hunt­ing­ton's dis­ease treat­ment Auste­do and mi­graine med Ajovy will be a big part of those ef­forts, Schultz said, both of which saw in­creas­es in sales last year part­ly mak­ing up for Co­pax­one's low­er num­bers.
"Look­ing for­ward to 2022, we ex­pect to see con­tin­ued growth of our key prod­ucts AUSTE­DO and AJOVY, as well as to con­tin­ue to ad­vance our core busi­ness through the launch of high qual­i­ty gener­ic med­i­cines around the world," Schultz said in a state­ment re­gard­ing the com­pa­ny's Q4 re­sults.
Te­va al­so not­ed the im­pact of the on­go­ing Covid-19 pan­dem­ic.
How­ev­er, Schultz still took home a sig­nif­i­cant­ly high­er amount than some of Eu­rope's high­est-earn­ing phar­ma chiefs, in­clud­ing Roche CEO Sev­erin Schwan who raked in 11.5 mil­lion CHF ($12.4 mil­lion) last year, and No­var­tis head Vas Narasimhan, who claimed 11.2 mil­lion CHF ($12 mil­lion).
Those num­bers pale in com­par­i­son to what some of the US' top-paid phar­ma ex­ecs see on a year­ly ba­sis, in­clud­ing J&J's Alex Gorsky, who brought home right around $26.7 mil­lion last year, a $2.8 mil­lion drop com­pared to the year be­fore. Eli Lil­ly's Dave Ricks amassed $23.7 mil­lion in 2020, while Gio­van­ni Caforio at Bris­tol My­ers Squibb claimed $20 mil­lion for the same stretch.