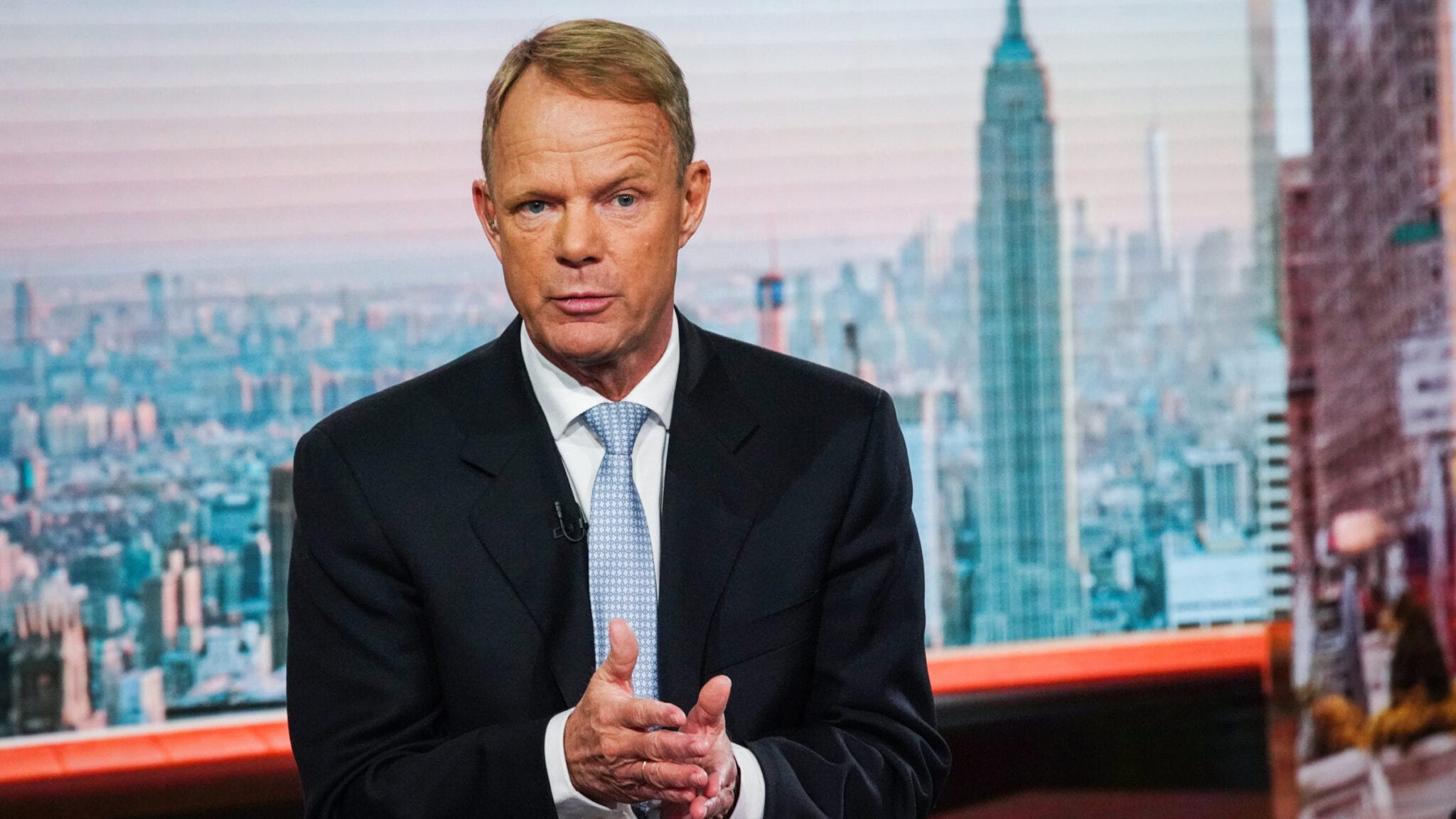 Kåre Schultz, Teva CEO (Christopher Goodney/Bloomberg via Getty Images)
Te­va reach­es $523M agree­ment with New York in lat­est opi­oid-re­lat­ed set­tle­ment
Te­va has been work­ing on mak­ing head­way with its planned na­tion­al set­tle­ment over its role in the US opi­oid epi­dem­ic. And it has one less state to be fo­cused on.
Te­va ex­ecs con­firmed that a set­tle­ment was reached in New York, echo­ing an an­nounce­ment from New York At­tor­ney Gen­er­al Leti­tia James ear­li­er this week. The AG con­firmed that the state gets more than half a bil­lion dol­lars from the gener­ics gi­ant, end­ing the state's lit­i­ga­tion against opi­oid man­u­fac­tur­ers and dis­trib­u­tors.
"And it's done in the way that New York ba­si­cal­ly signs on to the na­tion­al agree­ment, which has a cer­tain val­ue. And then they al­so get what you call a tri­al bump be­cause they have a ver­dict against us," CEO Kåre Schultz told in­vestors and an­a­lysts.
The chief ex­ec­u­tive con­tin­ued:
They get some ex­tra mon­ey. And what's im­por­tant for us is, of course, that the na­tion­al agree­ment is what we al­ready had ac­crued for. We had al­so ac­crued for the pre­mi­um for New York, most of it, and we now have an arrange­ment where the ex­tra mon­ey they get, they get it over 18 years, which is good for us be­cause it means that it's very man­age­able in re­la­tion to our cash flow and our debt sit­u­a­tion. So we are quite sat­is­fied with that out­come.
That tri­al bump that Schultz re­ferred to was elab­o­rat­ed by James, who said that as part of Te­va's na­tion­al set­tle­ment pre­vi­ous­ly an­nounced ear­li­er this year, New York's share of that multi­bil­lion-dol­lar pay­out would be around $210.5 mil­lion. The tri­al win adds an ad­di­tion­al $313.3 mil­lion to New York's pay­ments, adding up to $523.8 mil­lion.
The drug­mak­er had agreed in prin­ci­ple with over a dozen states to pay out $4.25 bil­lion over 13 years (in­clud­ing al­ready set­tled cas­es for about $550 mil­lion). Spe­cif­ic de­tails of the set­tle­ment were still be­ing fi­nal­ized, sev­er­al state at­tor­neys gen­er­al said at the time. And not even a week af­ter Te­va reached a deal, Ab­b­Vie's Al­ler­gan unit al­so agreed to pay $2.37 bil­lion to state and lo­cal gov­ern­ments.