Te­va sees room for growth with FDA com­mu­ni­ca­tions and com­plex gener­ics, COO says
While em­broiled in le­gal bat­tles, gener­ic drug gi­ant Te­va Phar­ma­ceu­ti­cals is hop­ing to turn a cor­ner with the FDA in im­prov­ing their com­mu­ni­ca­tions and fo­cus on com­plex gener­ics.
"The con­cern we have as an in­dus­try as we move in­to a new era of sci­ence where a lot of the prod­ucts that are com­ing off patent are more com­pli­cat­ed and fall in­to this sort of com­plex gener­ics cat­e­go­ry — we think it's up to a third of the [gener­ic] prod­ucts al­to­geth­er — we need to fig­ure out how to get those prod­ucts to mar­ket," Chris­tine Baed­er, SVP and chief op­er­at­ing of­fi­cer at Te­va, told End­points News in a phone in­ter­view.
A re­cent white pa­per au­thored by AEI res­i­dent schol­ar Alex Brill and com­mis­sioned by Te­va es­ti­mat­ed that de­lays in the ap­provals and launch­es of just 7 com­plex gener­ics in the US re­sults in an­nu­al lost sav­ings of about $1.3 bil­lion. "The FDA and oth­er stake­hold­ers have made ef­forts to fa­cil­i­tate a more ro­bust com­plex gener­ic mar­ket­place, but these have thus far re­sult­ed in process im­prove­ments more than out­come gains," Brill wrote.
Part of the prob­lem is the lev­el of sci­en­tif­ic di­a­logue be­tween the FDA and gener­ic in­dus­try, which has to ramp up be­cause of the way these com­plex gener­ics are man­u­fac­tured and de­vel­oped, Baed­er said. Prod­uct-spe­cif­ic guid­ances from FDA "are help­ful to a point," she not­ed. "Of­ten the FDA will look at a guid­ance and re­do it, and then when they re­do it, they retroac­tive­ly ap­ply it, so any work you may have done is sort of lost, or the goal post is moved. So that seems like maybe not the best ap­proach."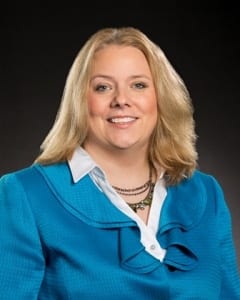 Chris­tine Baed­er
Baed­er al­so ex­plained how Eu­ro­pean and Cana­di­an drug reg­u­la­tors of­ten en­gage in dis­cus­sions with the spon­sor when there is a ques­tion or a prob­lem. But in the US, "FDA's main ve­hi­cle for com­mu­ni­ca­tion is CRLs [com­plete re­sponse let­ters] or oth­er writ­ten doc­u­ments that don't nec­es­sar­i­ly in­volve that di­a­logue — and you lose months and months of de­vel­op­ment."
There needs to be a bet­ter process for the im­me­di­ate, trans­par­ent and clear sci­en­tif­ic com­mu­ni­ca­tion, she said.
Te­va is part of on­go­ing in­dus­try-FDA ne­go­ti­a­tions on the next it­er­a­tion of the Gener­ic Drug User Fee Amend­ments (GDU­FA III), which will kick in­to ef­fect in Sep­tem­ber 2022. But the bulk of those ne­go­ti­a­tions are kept con­fi­den­tial so it's un­clear as to what ex­act­ly in­dus­try is fight­ing to in­clude in the pack­age, which al­so must win con­gres­sion­al ap­proval.
"The un­in­tend­ed con­se­quence of some of the lack of [FDA] trans­paren­cy is that peo­ple with jobs like mine have to make a de­ci­sion with very im­per­fect in­for­ma­tion on when we might get an ap­proval and there­fore when should I in­vest in the cap­i­tal equip­ment to make that prod­uct," she said.
The FDA in re­cent years has raised con­cerns about the grow­ing num­ber of gener­ic drugs that win ap­proval but nev­er launch, of­ten be­cause the mar­ket is no longer vi­able or the gener­ics com­pa­ny has shift­ed its strat­e­gy or doesn't have sup­plies on hand.
"One of the ma­jor rea­sons is that you don't nec­es­sar­i­ly know when you're go­ing get ap­proval," Baed­er said. "If I look at the gener­ic ver­sion of the EpiPen, which Te­va launched af­ter 10 years of work­ing on the ap­proval — were we ready? No. We had no idea it was go­ing to come, so it took us a cer­tain amount of time to scale up."
On the EpiPen ex­am­ple she al­so not­ed that Te­va didn't build the nec­es­sary in­ven­to­ry to im­me­di­ate­ly launch in­to the US mar­ket be­cause the com­pa­ny had built in­ven­to­ry sev­er­al times, she not­ed, and "had to throw it away."
"It's very hard to know where you are in the FDA's ap­proval process — in a per­fect world, we would want to sit with the FDA as a part­ner and have com­plete clar­i­ty to en­sure we're bring­ing gener­ics to pa­tients once there's an ap­proved," she not­ed.
But as far as Te­va's on­go­ing le­gal trou­bles — the com­pa­ny has been charged for price fix­ing, de­fraud­ing Medicare and its in­volve­ment in the opi­oid epi­dem­ic — Baed­er de­clined to com­ment.