TG Ther­a­peu­tics touts safer PI3Kδ in­hibitor as ex­ecs tout PhII da­ta, hunt quick OK for a tough niche
Eye­ing an ex­pe­dit­ed FDA ap­proval, TG Ther­a­peu­tics un­veiled da­ta from a Phase II PI3Kδ tri­al. They say it shows ef­fec­tive­ness against fol­lic­u­lar lym­phoma with­out the se­vere ad­verse ef­fects that have plagued PI3Kδ treat­ments to date.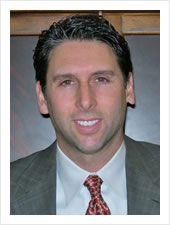 Michael Weiss
TG re­port­ed that it met the goal of hav­ing 40-50% of the 118 fol­lic­u­lar lym­phoma pa­tients treat­ed with um­bral­is­ib re­spond to the drug. The sin­gle-agent study was specif­i­cal­ly de­signed to mod­el the stud­ies that brought ac­cel­er­at­ed FDA ap­proval for oth­er PI3Kδ drugs, TG CEO Michael Weiss said in a con­fer­ence call yes­ter­day.
The re­sults sent TG's stock up 18% Mon­day.
"At 40-50% we have a drug that is ac­tive and will pro­vide ben­e­fit to pa­tients,' Weiss said.
Those num­bers com­pare well or sim­i­lar­ly with re­sults from sim­i­lar Phase II tri­als be­hind three ap­proved PI3Kδ in­hibitors, Ve­rastem's strug­gling Copik­tra, Gilead's Zy­delig, and Bay­er's Aliqopa. Weiss, though, ar­gued that the safe­ty pro­file is the most im­por­tant ques­tion in the PI3K mar­ket and will like­ly be his com­pa­ny's biggest ad­van­tage.
"We're talk­ing about chron­ic pa­tients," Weiss said. "You need to be able to treat them for a long pe­ri­od of time. It's not all about hit­ting them with some very ag­gres­sive ther­a­py. In fact, I think the more mild ther­a­py is the ad­van­tage in this area."
TG said the ther­a­py was "well tol­er­at­ed," but the ex­act rate and sever­i­ty of ad­verse ef­fects won't be known un­til TG un­veils the da­ta next year.
As in the pre­vi­ous stud­ies TG mod­eled, the pa­tients were re­lapsed, re­frac­to­ry and had al­ready tak­en at least an an­ti-CD20 mon­o­clon­al an­ti­body and an alky­lat­ing agent.
The search for an ef­fec­tive and safer P13K in­hibitor has ex­cit­ed and re­peat­ed­ly stymied big de­vel­op­ers, with weak ef­fi­ca­cy fail­ing to jus­ti­fy the drug's ad­verse ef­fects.
Zy­delig has been ap­proved since 2014 and Copik­tra and Aliqopa fol­lowed in sub­se­quent years, but both have come with sig­nif­i­cant side ef­fects, in­clud­ing em­bryo-fe­tal tox­i­c­i­ty, au­toim­mune tox­i­c­i­ties and po­ten­tial­ly life-threat­en­ing in­fec­tions
Last year, Roche and No­var­tis each dumped or passed off a PI3Kδ drug cit­ing safe­ty con­cerns and in Au­gust, No­var­tis sold an­oth­er PI3Kδ in­hibitor for a mod­est $20 mil­lion. See­ing a lim­it­ed mar­ket, in 2016, Genen­tech sold its in­hibitor for $5 mil­lion up­front and In­fin­i­ty sold the drug that be­came Copik­tra for $0 up­front, while Ab­b­Vie and As­traZeneca pulled out of the mar­ket.
Weiss said TG would speak with the FDA as soon as pos­si­ble about their ap­proval op­tions.