That $1.25B Bris­tol-My­ers IDO1 drug? In­cyte claims a for­mer staffer stole it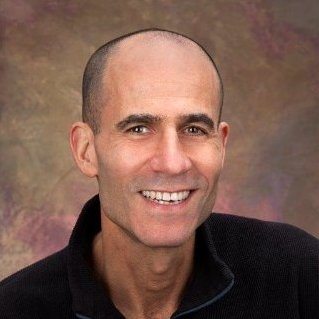 Ter­ry Rosen
When Bris­tol-My­ers Squibb agreed to pay up to a jaw-drop­ping $1.25 bil­lion to ac­quire the fledg­ling biotech Flexus back in ear­ly 2015 for the sole pur­pose of gain­ing con­trol of a pre­clin­i­cal IDO1 drug, the math seemed to de­fy every known stan­dard on overnight biotech wind­falls.
The 18-month-old biotech had just lined up a $38 mil­lion round from Klein­er Perkins, Cel­gene and The Col­umn Group. In a world where a 10X pay­off af­ter a few years is con­sid­ered a home run, Bris­tol-My­ers' $800 mil­lion up­front, with $450 mil­lion in ear­ly-stage mile­stones, for a drug that had yet to go in­to hu­mans was done on a whole new lev­el.
"We had a da­ta set that sug­gest­ed it has the po­ten­tial to be best-in-class, with the abil­i­ty for a part­ner to com­bine it with many oth­er as­sets," Flexus co-founder Ter­ry Rosen told me at the time. "If you look at any com­pa­ny work­ing in on­col­o­gy, it can po­ten­tial­ly in­crease the val­ue of a whole port­fo­lio of as­sets. It could be mul­ti­plica­tive and that cre­ates a big val­u­a­tion."
What went large­ly (though not en­tire­ly) un­no­ticed at the time was that a fu­ri­ous In­cyte — the wide­ly rec­og­nized leader in IDO1 now in late-stage test­ing with one of the most close­ly-watched pro­grams in on­col­o­gy — quick­ly went to war over the deal.
The com­pa­ny claimed that Jor­dan Frid­man, a sci­en­tist in its ranks, had sys­tem­at­i­cal­ly lift­ed its IDO1 se­crets be­fore mak­ing his way to Flexus. In a law­suit filed against Rosen and Juan Jaen seek­ing more than a bil­lion dol­lars in dam­ages, In­cyte claimed that Frid­man had been de­mand­ing in­for­ma­tion on their IDO1 work in the three months he re­mained at In­cyte af­ter giv­ing no­tice.
Lat­er in 2014, ac­cord­ing to a law­suit In­cyte filed against Flexus, Frid­man "false­ly told In­cyte's em­ploy­ees that Flexus did not have an IDO-1 in­hibitor project and that he was no longer work­ing on IDO-1 in­hibitors." But then he al­leged­ly ad­mit­ted his in­volve­ment lat­er that year.
The News Jour­nal in Delaware cov­ered the case in a big fea­ture to­day, which is like­ly to re­fo­cus con­sid­er­able at­ten­tion on Bris­tol-My­ers' IDO1 work on BMS-986205, which is now be­ing stud­ied in com­bi­na­tion with its big check­point in­hibitor Op­di­vo. Ac­cord­ing to the re­port, the case is head­ed to court next year.
Lawyers for Rosen and Jaen de­nied the claims and seem ready to fight it out in front of a judge.
In an ab­stract post­ed at AACR last April, Bris­tol-My­ers — which like its ri­vals is part­nered with In­cyte's IDO1 epaca­do­stat — boast­ed about the clear po­ten­tial they were see­ing in their ear­ly-stage in-house pro­gram. Ac­cord­ing to their ab­stract:
Ev­i­dence of sub­stan­tial serum kyn re­duc­tion was ob­served at dos­es as low as 25 mg QD; in­hi­bi­tion at 100 and 200 mg QD ap­pears greater than that re­port­ed for oth­er in-class com­pounds. In ad­di­tion, we have pre­sent­ed the first ev­i­dence of in­tra­tu­moral kyn re­duc­tion by an IDO1 in­hibitor. These da­ta sug­gest the po­ten­tial of BMS-986205 as an IDO1 in­hibitor with su­pe­ri­or PD prop­er­ties and sup­port fur­ther eval­u­a­tion in com­bi­na­tion with ni­vo.
Ever­cor­eISI's Umer Raf­fat just days ago put out a note say­ing that he thinks the Bris­tol-My­ers drug could be bet­ter than In­cyte's — with one cru­cial dif­fer­ence. He wrote: "(R)ather than sim­ply pre­vent the en­zyme's sub­strate from bind­ing, BMY's in­hibitor wrecks the whole struc­ture of the ac­tive site, form­ing the ba­sis for a po­ten­tial­ly ir­re­versible in­hibitor."
The Bris­tol-My­ers drug is now in three dif­fer­ent stud­ies, ac­cord­ing to the list­ings on clin­i­cal­tri­als.gov, in­clud­ing a Phase II rapid-fire set of com­bi­na­tion tests for non-small cell lung can­cer. And Phase I/II da­ta is due at the up­com­ing SITC con­fer­ence in ear­ly No­vem­ber.
Frid­man, who's not a named par­ty in the law­suit, went on to join an­oth­er Klein­er Perkins start­up called FLX Bio as the CSO. A spokesper­son for the com­pa­ny, though, says he's left the biotech.