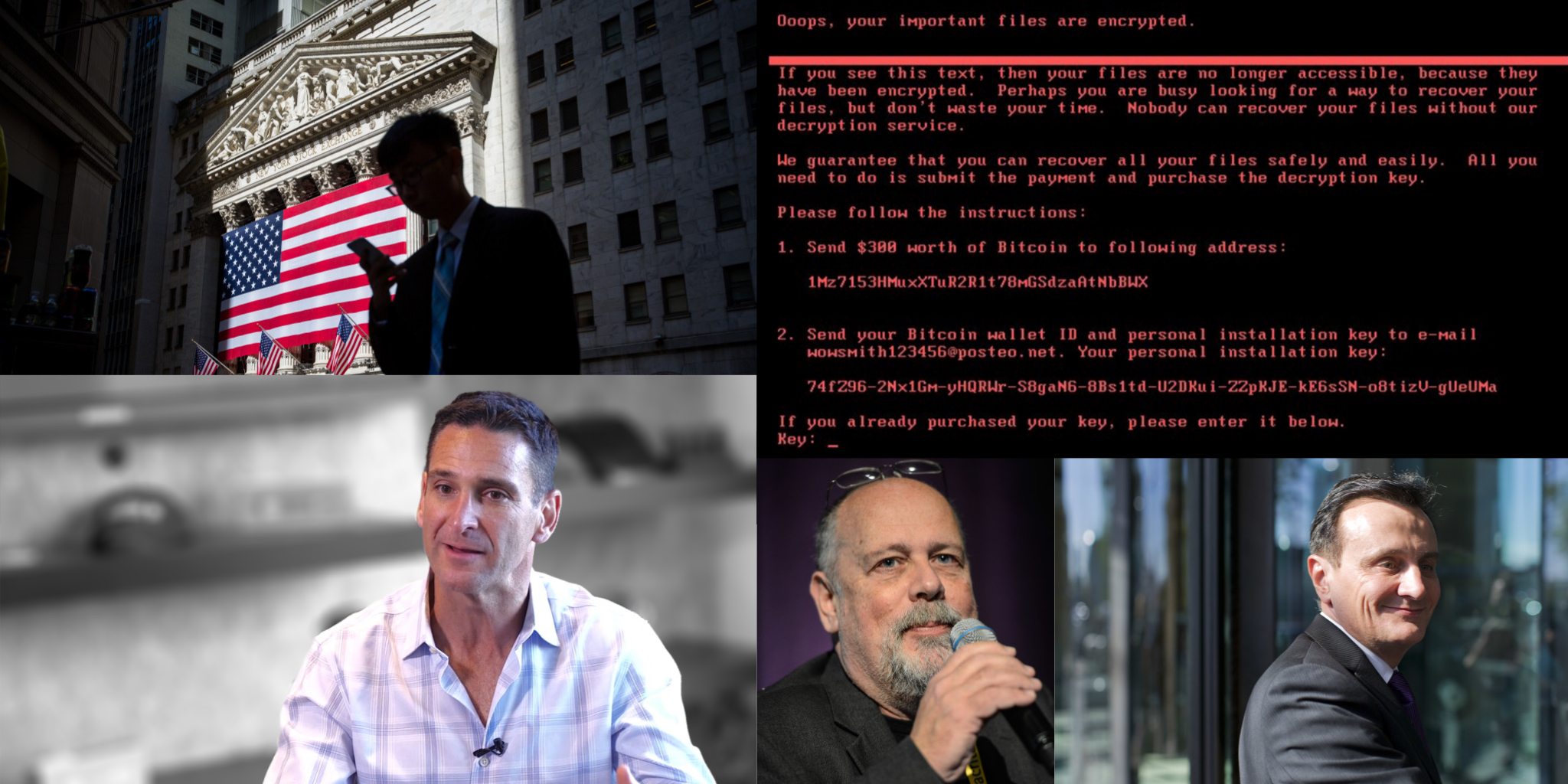 The 10 most pop­u­lar sto­ries in End­points News — so far in 2017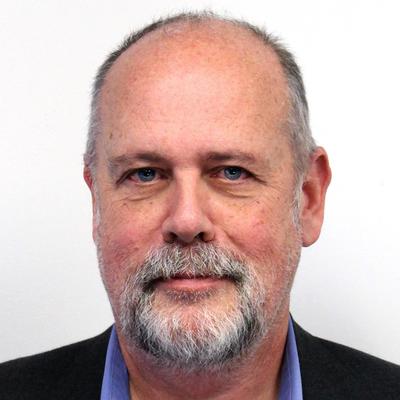 John Car­roll
Since Ar­salan Arif and I ramped up the main edi­tion of End­points News 16 months ago, we've pub­lished more than a mil­lion words on bio­phar­ma R&D.
Tol­stoy, eat your heart out.
This year we've in­creased web traf­fic, track­ing close to an av­er­age of 20,000 read­ers per day — with more than 22,000 email sub­scribers — which is con­sid­er­ably high­er than where we start­ed in the mid­dle of 2016.
So what are bio­phar­ma peo­ple read­ing in End­points?
Every Black Fri­day we mark the hol­i­day with our top 10 list of our most pop­u­lar re­ports (here's last year's ver­sion). Read­ers vot­ed with their fin­gers, and here are their top 10 sto­ries.
---
1
Mer­ck was hit hard by a vi­cious cy­ber­at­tack yes­ter­day. Here is what we know.
Pub­lish­er Ar­salan Arif wrote the best-read re­port of the year at End­points News af­ter hear­ing about a glob­al cy­ber­at­tack which blast­ed Mer­ck, caus­ing chaos at the phar­ma gi­ant. Over time, we would hear about hun­dreds of mil­lions in dam­ages, which are still rack­ing up at the com­pa­ny. Mer­ck says it did what it could to pro­tect it­self, but this virus hit hard. Chances are, cy­ber­se­cu­ri­ty has tak­en on a whole new mean­ing at Mer­ck.
---
2
Top 20 block­buster drugs in the late-stage pipeline — Eval­u­atePhar­ma
If there's one thing 15 years in the trench­es of biotech re­port­ing has taught me, it's that in­dus­try read­ers like some in­sights on the big drugs in the late-stage pipeline. It tells us who's do­ing the best work, which com­pa­nies have the best prospects and where the big bets are be­ing made. There's a lot more to this than peak sales, but the drugs picked by Eval­u­atePhar­ma rep­re­sent a ver­i­ta­ble trea­sure trove of block­busters worth po­ten­tial­ly more than $30 bil­lion. Check it out.
---
3
The top 15 spenders in the glob­al drug R&D busi­ness: 2017
Those com­pa­nies that dom­i­nate the late-stage pipeline are al­so typ­i­cal­ly the ones that foot the li­ons's share of the bill for drug de­vel­op­ment. Last year, the big bill due for the top 15 com­pa­nies' re­search bud­gets re­sult­ed in a wimpy pay­out, with a big drop in new drug ap­provals, but that's be­ing sand­wiched be­tween two sol­id years of suc­cess­es at the FDA. I've been fol­low­ing this R&D num­ber for a long while now. And while the fo­cus may change and peo­ple are hired and fired, the en­gine of drug de­vel­op­ment over­all re­mains in high gear. It's al­so true that high gear is not good enough, and that longterm pro­duc­tiv­i­ty is­sue con­tin­ues to haunt the in­dus­try's fu­ture.
---
4
British bil­lion­aire Jim Mel­lon and high-pro­file part­ners roll the dice on an an­ti-ag­ing up­start
We are on the cusp of a tidal shift in biotech R&D, with more and more com­pa­nies look­ing to de­vel­op ther­a­pies that can add bet­ter life to your years, and grad­u­al­ly more years to your life. British bil­lion­aire Jim Mel­lon wrote a book on the top­ic, and now he and some close col­leagues are div­ing in di­rect­ly to raise cash and start work. These trends take years to play out, so don't look for any overnight rev­o­lu­tions in drug R&D. Still, the wheels are turn­ing, and read­ers are pay­ing close at­ten­tion.
---
5
In stag­ger­ing set­back, tox­ic re­ac­tion kills Cel­lec­tis' first CAR-T pa­tient, forc­ing tri­al halt
CAR-T has a safe­ty is­sue, as any­one fa­mil­iar with the field knows all too well. Cel­lec­tis is out to make one of these new can­cer ther­a­pies — now craft­ed from pa­tient cells — so they can be made in bulk and tak­en down from the shelf as need­ed. But an ear­ly death helped raise the red flag for this new kind of CAR-T as well. The FDA lift­ed this hold re­cent­ly, al­low­ing Cel­lec­tis to go back in­to the clin­ic, but on­ly af­ter the French biotech came up with a host of new safe­ty mea­sures. Rev­o­lu­tions are nev­er easy. Or safe. This was a time­ly re­minder that those fac­tors re­al­ly nev­er change.
---
6
The scoop: Marathon's R&D pro­gram for Duchenne MD drug like­ly came in at a bar­gain base­ment price
This is one of my fa­vorite sto­ries of the year. I'm glad it was one of yours, too. Marathon Phar­ma was try­ing to pull a fast one when it slipped through an ap­pli­ca­tion on an old cheap steroid as an or­phan ther­a­py for Duchenne mus­cu­lar dy­s­tro­phy. Quite a few par­ents pre­ferred de­flaza­cort over a re­al­ly cheap gener­ic al­ter­na­tive, pay­ing around $1,000 a year to get it from a Lon­don sup­pli­er. Ac­cord­ing to Marathon, it had to charge $84,000 a year for its new ther­a­py — point­ing to the big clin­i­cal pro­gram need­ed for the ap­proval. We blew that the­o­ry sky high with some pro­fes­sion­al es­ti­mates of what it re­al­ly cost, and how the com­pa­ny looked to make a killing. The sto­ry blew up, law­mak­ers got in­volved and Marathon de­cid­ed to sell it off and take the mon­ey and run. Now PTC is the proud own­er, and its new price runs along a slid­ing scale based on weight. It's not re­al­ly cheap­er at all, but the con­tro­ver­sy has blown over — for now.
---
7
Ter­ri­ble op­tics: As­traZeneca shares take a hit fol­low­ing re­port that CEO So­ri­ot is mov­ing to Te­va
Months lat­er, this head­line still sur­pris­es me. And I wrote it. Pas­cal So­ri­ot had been fight­ing for a turn­around at As­traZeneca for the past 5 years. To re­port­ed­ly be in­ter­est­ed in tak­ing the Te­va job would be an­oth­er way of say­ing 'so long, suck­ers' to every­one he man­aged at As­traZeneca. So­ri­ot even­tu­al­ly made it clear that he wasn't leav­ing As­traZeneca, and even­tu­al­ly Te­va an­nounced it had signed a new CEO. But So­ri­ot nev­er de­nied he dis­cussed the open­ing. And this sto­ry al­ways re­mains in the back of every­one's heads as As­traZeneca makes a halt­ing jour­ney back from the val­ley of death it's been in.
---
8
King can­cer: The top 10 ther­a­peu­tic ar­eas in bio­phar­ma R&D
There's no doubt that 2017 is the year of can­cer R&D. New projects are peak­ing, break­throughs are gain­ing land­mark ap­provals and more mon­ey than ever has flowed in­to the field. As a re­sult, as we point­ed out in this break­down of R&D projects by ther­a­peu­tic field, there's now can­cer R&D and every­thing else that is go­ing on. We've fol­lowed up with more da­ta points that un­der­score this over­whelm­ing trend. And you can ex­pect to hear a lot more about this as com­pa­nies com­pete over a fi­nite num­ber of pa­tients and mar­ket share. Some trends have con­se­quences, and this is one of them.
---
9
Al­ny­lam achieves break­through RNAi suc­cess as PhI­II patisir­an study hits all goals, shares soar
This re­al­ly was a re­mark­able year for ma­jor break­throughs. Al­ny­lam's suc­cess with the Phase III for patisir­an sets up its first ever FDA ap­pli­ca­tion, af­ter 15 years of hard work. This com­pa­ny stayed true to the RNAi faith while big phar­ma com­pa­nies bailed and doubts grew that any­one could ever make a com­mer­cial suc­cess out of it. But the crew at Alnlyam made it hap­pen. That kind of suc­cess de­serves to be rec­og­nized, and the in­dus­try clear­ly didn't over­look the im­pli­ca­tions.
---
10
In a stun­ning set­back, Roche says its top can­cer drug Tecen­triq failed a key PhI­II study
Iron­i­cal­ly, I'm writ­ing this up on the same day that Roche's stock jumped 6%, large­ly be­cause its triple com­bo of Tecen­triq, Avastin and chemo proved ef­fec­tive in in­creas­ing pro­gres­sion-free sur­vival for first-line lung can­cer. Back in May, though, its fail­ure for a Phase III blad­der can­cer tri­al, af­ter an ac­cel­er­at­ed ap­proval, un­der­scored just how frag­ile suc­cess can be in the PD-1/L1 check­point are­na. One com­pa­ny grabs the lead, the next day they blow up in the clin­ic, or a ri­val does bet­ter in its cho­sen are­na. Now sev­er­al years in­to the check­point rev­o­lu­tion, the sur­pris­es keep on com­ing with amaz­ing reg­u­lar­i­ty, dri­ving on more com­pe­ti­tion for what is rapid­ly be­com­ing a wild­ly over­crowd­ed mar­ket niche. This was just one chap­ter of a sto­ry that shows no signs of com­ing to a close — but change is com­ing.