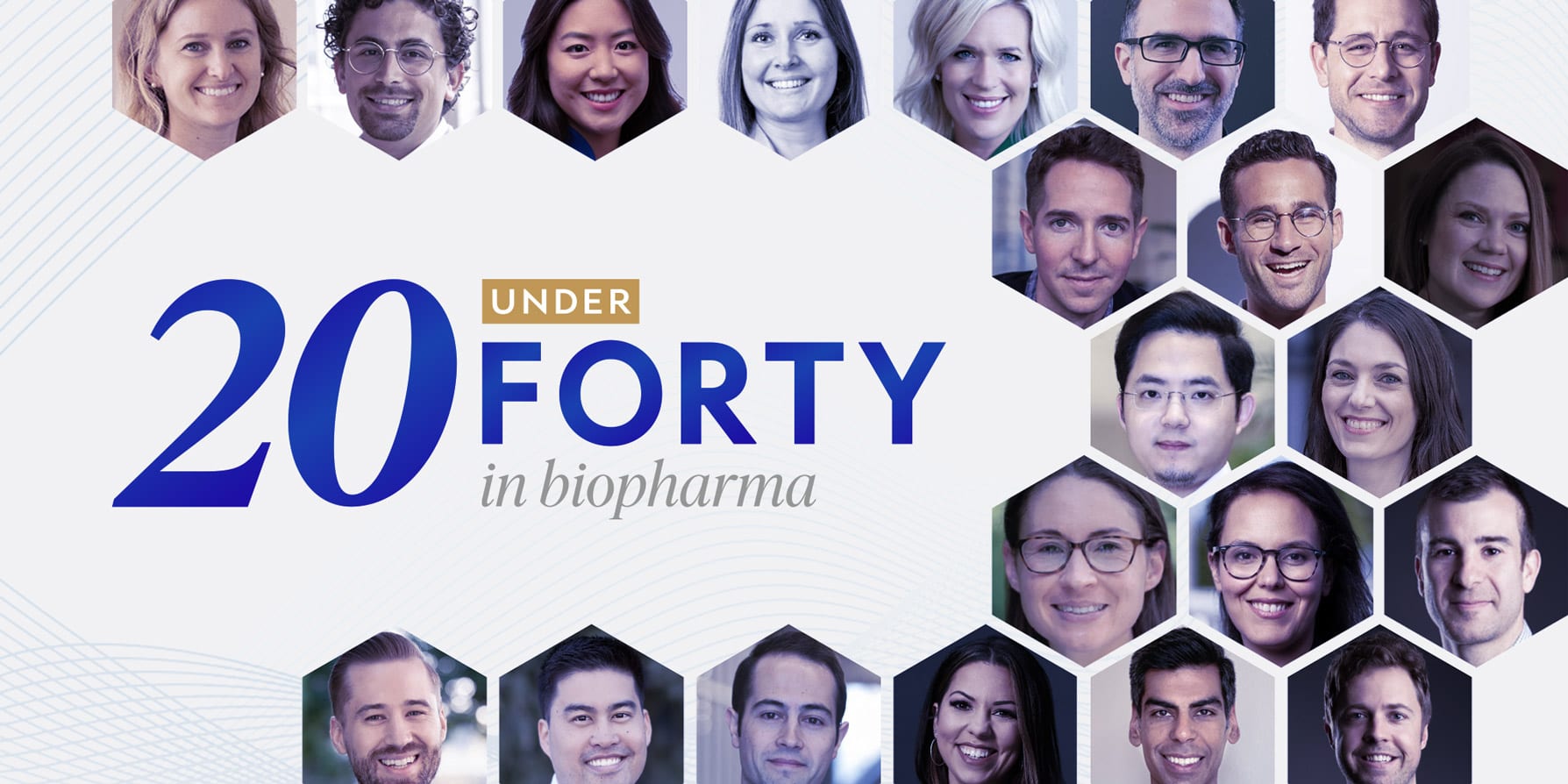 The 20(+1) un­der 40: In­side the next gen­er­a­tion of biotech lead­ers
How does one decide who makes an "under 40" list? After the last nominations come in from staff and readers, we're left to sort through hundreds of names, with no obvious guideposts for how to do so. Do we want the basic scientist behind a major discovery, or the executive working to translate it into medicines? The venture capitalist spinning out a half-dozen companies or the founder with one big idea? Leaders who have already brought drugs into the clinic or leaders who seem on the cusp of it?
Ultimately, we're left with no hard-and-fast rules except that they have to be under 40 — and at least a few would-be names turned out to be just over — and that their stories are crucial to understanding the industry today. Perhaps their work, if it succeeds, would change medicine. Or perhaps they're beginning to push the industry, which can sometimes cater to the grey-haired and pedigreed, into new areas, bringing new technologies to untested scientific terrain and proposing new ways to think about old problems.
This year, Endpoints News has brought you leaders and thinkers with ambitious ideas from around the world and across a motley of cutting edge fields, people who could one day become household names: the CEO trying to resurrect psychedelics for depression and PTSD; the academic-turned-founder chasing the most notorious disease in drug development; the professor's son attempting to build a Covid-19 vaccine for the world.
In some cases, we decided that honoring just one person wasn't enough. Science is an inextricably collaborative effort and as we reported, we realized that some people's stories couldn't be told without the story of the other young scientist working beside them. So for the first time, we've included two dual profiles and, as a result, a 20-under-40 list that contains 21 people.
It's a bit odd, we'll admit, but they're two of the best stories in the project — stories of what two quick, hungry minds can do when brought together at the right moment. You won't want to miss them or any of the others. And unlike the last two years, we've included video snippets from each of the interviews, to really give a sense of who they are.
— Jason Mast
Premium subscription required
Unlock this article along with other benefits by subscribing to one of our paid plans.