The stel­lar an­ti­body shop at Re­gen­eron wins a 'break­through' tag for its next big PhI­II drug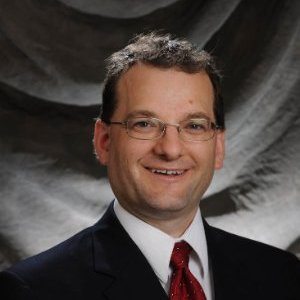 Richard Dun­bar
Re­gen­eron $REGN has one of the best track records in the busi­ness when it comes to build­ing amaz­ing­ly ef­fec­tive an­ti­bod­ies. It did it with Dupix­ent for eczema and Pralu­ent for cho­les­terol. And now one of its Phase II stars just earned a break­through tag from the FDA, which puts it on the in­side track at the agency as it goes in­to piv­otal stud­ies for slash­ing triglyc­eride.
The drug is evinacum­ab. The tar­get is once again ex­tra­or­di­nar­i­ly high lev­els of LDL cho­les­terol. But the tar­get is dif­fer­ent. This an­ti­body tack­les an­giopoi­etin-like pro­tein 3, or ANGPTL3. ANGPTL3 in­hibits lipopro­tein li­pase and en­dothe­lial li­pase, play­ing a key role in lipopro­tein me­tab­o­lism.
Re­searchers are test­ing the drug in hy­per­c­ho­les­terolemia in pa­tients with rare cas­es of Ho­mozy­gous Fa­mil­ial Hy­per­c­ho­les­terolemia (HoFH). And it could fit com­fort­ably in their port­fo­lio, right next to Pralu­ent.
The FDA cit­ed da­ta from a small Phase II study for the drug in hand­ing out the BTD, which is de­signed to open doors to de­vel­op­ers as they ad­vance sig­nif­i­cant new drugs with high po­ten­tial through the clin­ic. In the Phase II in­ves­ti­ga­tors mon­i­tored triglyc­eride lev­els for at least five months fol­low­ing an in­jec­tion. Six dos­es were test­ed and in the top three dose-groups, triglyc­erides were cut by 64% to 73%. At the time, Penn's Richard Dun­bar not­ed two dis­tinct ad­van­tages in man­ag­ing triglyc­erides: re­duc­ing hos­pi­tal­iza­tion for pan­cre­ati­tis pa­tients and re­duc­ing the risk of heart dis­ease.
"Cur­rent med­ica­tions such as fi­brates or pre­scrip­tion fish oils ef­fec­tive­ly low­er triglyc­erides, but leave much to be de­sired, each on­ly low­er­ing lev­els by 20 to 50 per­cent," Dun­bar said at the time. "Val­i­dat­ing a drug that low­ers triglyc­erides well be­yond that range would un­doubt­ed­ly take us to the next lev­el, par­tic­u­lar­ly since it could be com­bined with cur­rent oral med­ica­tions for those pa­tients with ex­tra­or­di­nar­i­ly high triglyc­erides who of­ten can't achieve safe lev­els with our usu­al med­ica­tions. A sim­i­lar ap­proach has been tak­en for low­er­ing cer­tain cho­les­terol with the ad­vent of PC­SK9 in­hibitors, which uti­lize a sim­i­lar mon­o­clon­al an­ti­body mech­a­nism."
Prov­ing that and win­ning cov­er­age from pay­ers won't be easy, as Re­gen­eron and its close part­ner Sanofi are well aware af­ter their Pralu­ent ex­pe­ri­ence. And Sanofi — which shoul­ders much of the Phase III load on its part­nered ther­a­pies — al­ready opt­ed out of this an­ti­body. But Re­gen­eron seems ready to push this drug in­to their whol­ly-owned late-stage pipeline, tear­ing off an­oth­er ma­jor Phase III ef­fort for a re­mark­ably ef­fec­tive R&D group.