The big C: The deal­mak­ers, dol­lars and dis­eases that have trans­formed the Chi­nese bio­phar­ma mar­ket
For many of China's biotech pioneers, licensing Western drugs to develop and market specifically for Chinese patients revved up the country's innovation engine after decades of being relegated to generic and API manufacturing. Even as new startups now pivot to boast about in-house discovery, partnerships with companies outside of China remained in style, culminating in a record number of deals in 2019.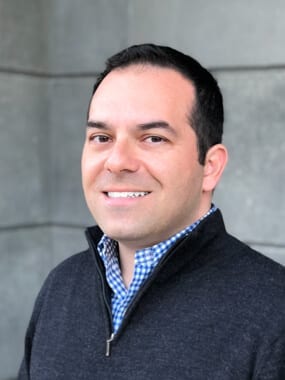 Chris Dokomajilar
At DealForma, Chris Dokomajilar has been tracking the licensing territory as well as where the sellers and buyers are headquartered. Compound that with a breakdown of the top therapeutic areas and technologies of interest — in addition to M&A and venture activity — for Chinese players, and you get a comprehensive picture of the booming deal scene.
For a bird's eye view, since 2008 we've seen:
682 deals with a Chinese company
$28.2 billion in total deal value
$3.3 billion in upfront cash & equity
Plus additional M&A, asset purchases, and investments
Zoom in to the domestic market only, and you get 518 deals for rights solely in China, $19.7 billion in total deal value, and $2.9 billion in upfront cash & equity.
Remember, all figures — and there are plenty here — are based on what companies have disclosed in English sources. There are bound to be more deals not captured here, but this is the radar we're sticking to. And finally, there's no telling what kind of impact the current pandemic will play on these trends — but they've been building for more than a decade now.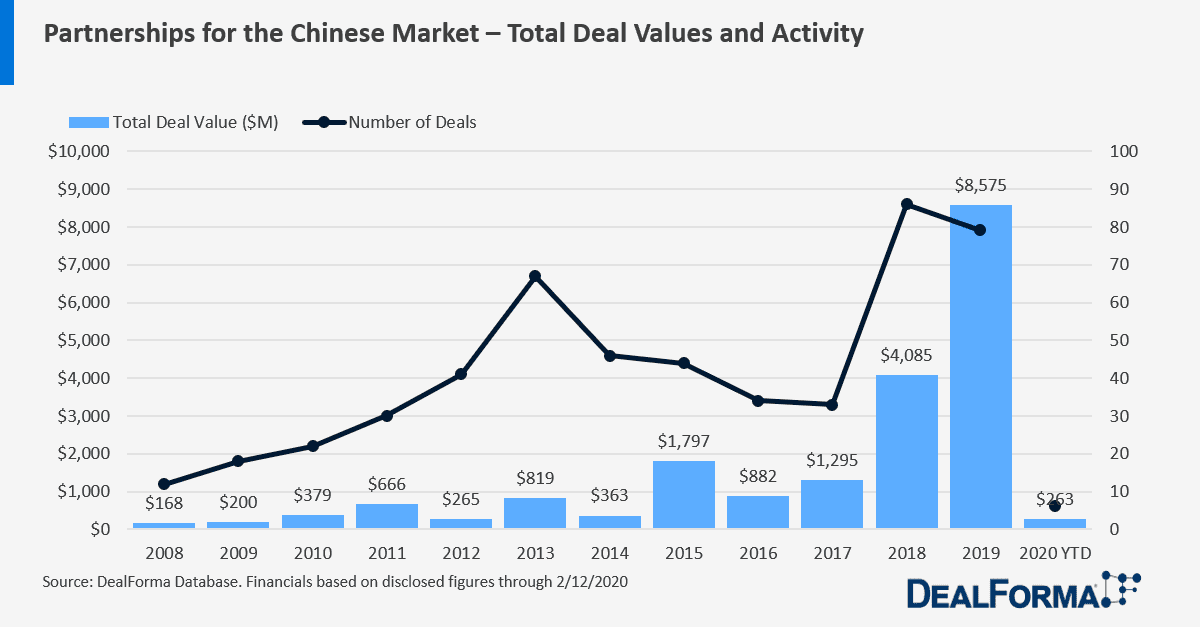 Premium subscription required
Unlock this article along with other benefits by subscribing to one of our paid plans.