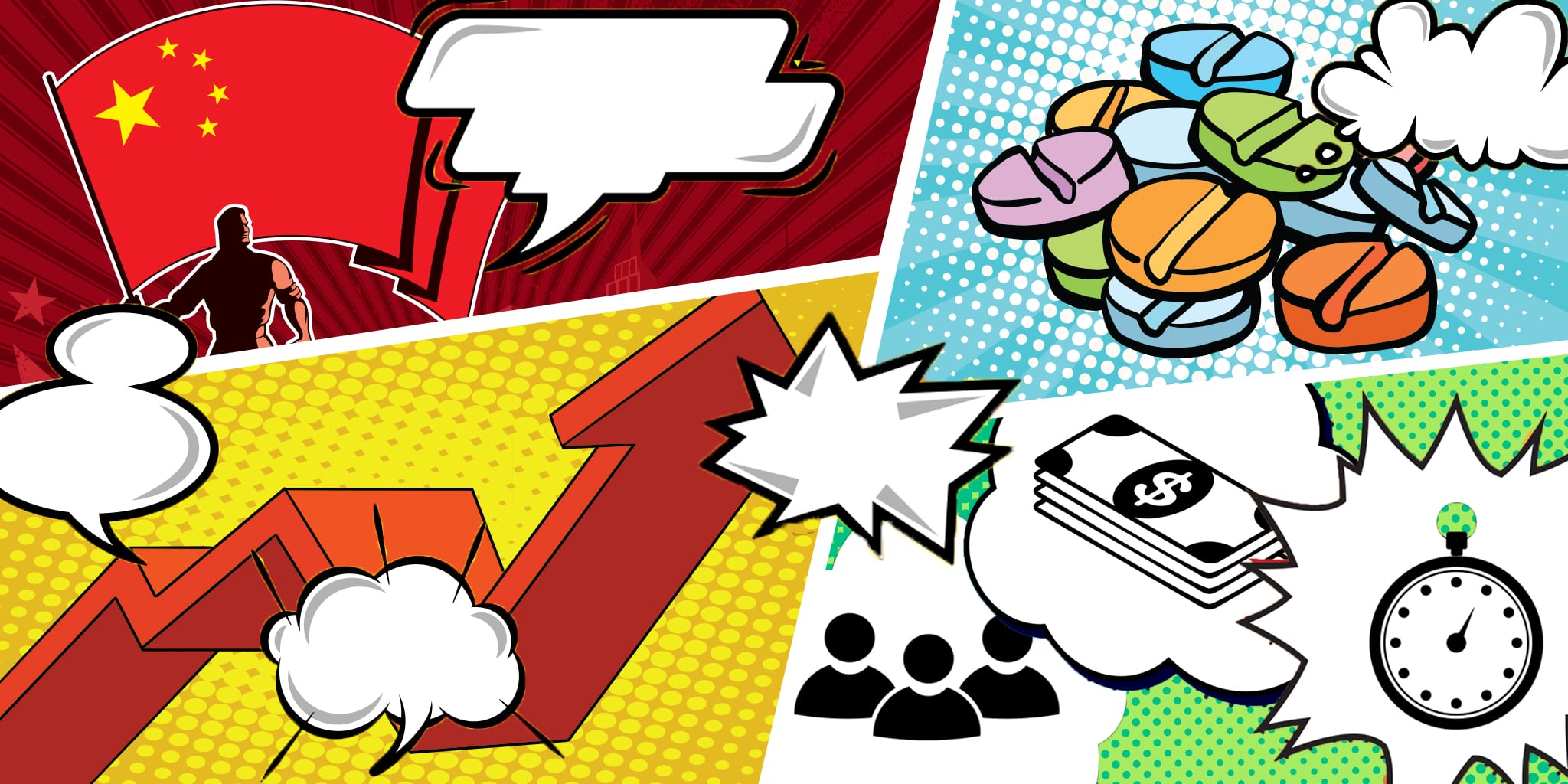 The biotech mood at the halfway mark of 2018? Bois­ter­ous, fo­cus­ing more at­ten­tion on Chi­na and look­ing for ac­cel­er­at­ed progress
Our Endpoints 100 group is in a feisty mood here in the summer of 2018.
We asked for their views on some of the biggest headlines in healthcare, and came away with some clear impressions on how industry execs view the latest developments on drug prices, FDA supervision of drug development and approvals and their company policies related to the controversial "right-to-try" legislation. We also tracked opinions on the explosion of biotech growth in China and, as always, monitored opinions on key financial and hiring trends for the industry that affect everyone.
We even asked for a report card on Endpoints News content at our second anniversary. And while we enjoyed some high marks, if you think this crowd was going to let us off without a few sharp critiques, well, you don't know the Endpoints 100. The one common trait you can apply to all biotech execs is that they are intelligent, extremely well educated and unafraid to voice an opinion. That goes double for this group.
Let's start with their thoughts on the recent round of vows by Big Pharma to swear off price increases through the end of the year, which started with a reversal by Pfizer and swiftly became an industry standard at most of the big players in the industry.
The drug price freeze may be a cynical dodge, but overall change is coming
We gave the 100-plus in our group — with 82 responses — a chance to score this as a simple dodge by pharma to escape criticism, a meaningful turning point in the industry or some "other" position they could explain.
A slight majority, 52%, concluded it was a simple dodge. Another 28%, though, see a significant inflection point for biopharma that shouldn't be missed. And 20% were somewhere else in the mix.
---
Here's a sampling of opinions, which reflect a more nuanced collection of their thoughts than the simple percentages may imply:
I hate Trump as our President for MANY reasons, but the actions he/Alex Azar are taking will likely result in fundamental and favorable changes to biopharma pricing going forward. We're heading toward a rebate-less world, which could actually create greater sustainability for innovation and needed rewards to attract capital going forward. — Anonymous
2,000+ words remain in this article. Please sign-in or subscribe below to continue reading.
Keep reading Endpoints with a free subscription
Unlock this story instantly and join 92,900+ biopharma pros reading Endpoints daily — and it's free.