As cri­sis deep­ens, Teva's board sees off CEO Erez Vigod­man and an ac­tivist urges a split in­to two com­pa­nies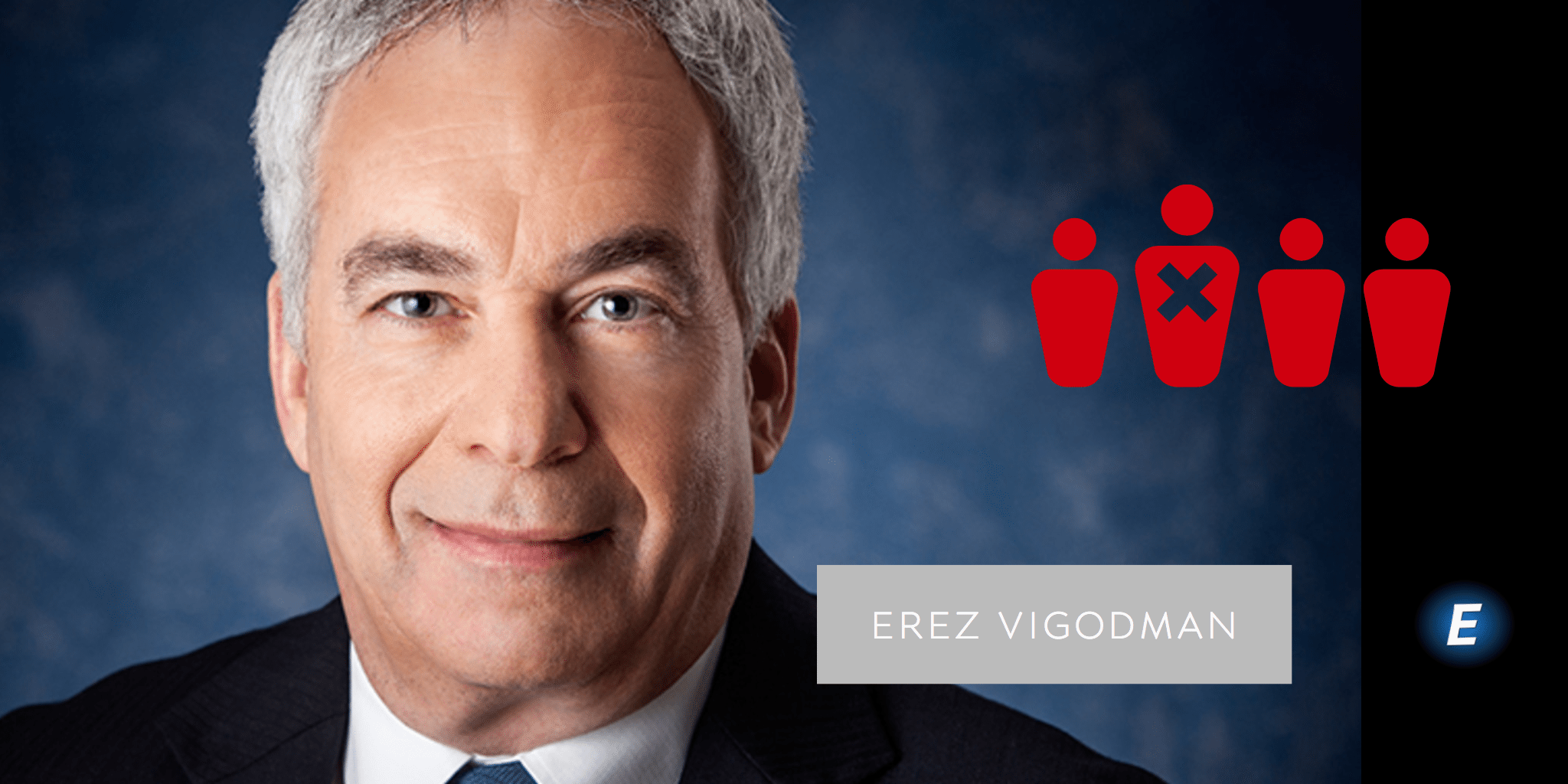 ---
The re­volv­ing door out­side Te­va's ex­ec­u­tive suite is spin­ning again. A lit­tle more than three years af­ter Je­re­my Levin was un­cer­e­mo­ni­ous­ly pushed out of the CEO's job, his suc­ces­sor is fol­low­ing in the same path, just days af­ter back-to-back set­backs on sales pro­jec­tions and the loss of some key patents. And an ac­tivist in­vestor says the lat­est signs of tur­moil at Te­va should spur a move to split the com­pa­ny be­tween its gener­ic op­er­a­tions and the brand­ed group backed by a pipeline.
Te­va says that Erez Vigod­man is gone by "mu­tu­al agree­ment." Chair­man Yitzhak Pe­ter­burg is step­ping up to the helm while the hunt be­gins for a new CEO. And Cel­gene co-founder and biotech en­tre­pre­neur Sol Bar­er is tak­ing the chair­man's job.
The Is­raeli com­pa­ny has been a per­pet­u­al dis­ap­point­ment over the past year to many an­a­lysts. Vigod­man has been crit­i­cized for pay­ing too much in its gener­ics deal with Al­ler­gan. And his rep for tak­ing the wrong step was re­in­forced at the be­gin­ning of this year when Te­va was forced to slash a bil­lion dol­lars off its 2017 sales fore­cast af­ter its rev­enue from new prod­ucts fell dras­ti­cal­ly short of ear­li­er pro­jec­tions for 2016.
The tur­moil has caused Wells Far­go's David Maris to ques­tion whether Te­va — the world's largest gener­ics play­er which al­so has a pipeline of ex­per­i­men­tal drugs — had the right team in place. For ac­tivist in­vestor Ben­ny Lan­da, though, the re­al ques­tion is whether the com­pa­ny needs to split its op­er­a­tions.
"I hope that this vi­sion in­cludes split­ting Te­va in­to two com­pa­nies," Lan­da told Globes. "When you look at the suc­cess­ful com­pa­nies in the world, the key word is fo­cus. Com­pa­nies split so that each com­pa­ny af­ter the split will be able to fo­cus on its sec­tor. Te­va should be split in­to a gener­ics com­pa­ny and a sep­a­rate brand­ed drug com­pa­ny. Te­va has re­cent­ly fo­cused on gener­ics to the ex­tent that it lost di­rec­tion, and didn't re­al­ize that it should in­vest in the in­no­v­a­tive field for the sake of its fu­ture. These are ac­tu­al­ly two sec­tors with al­most no con­nec­tion be­tween them."
"On my end, in­vestor feed­back track­ing 60-40 in fa­vor of split in­to brand­ed vs gener­ics," notes Ever­core ISI's Umer Raf­fat in re­sponse. " A split wouldn't cre­ate val­ue out of thin air … but in­vestors point out that it would al­low a brand­ed and gener­ics biz to run sep­a­rate­ly with a laser fo­cus … with nei­ther side tap­ping in­to the re­sources of the oth­er side and with full cost cut ex­e­cu­tion on gener­ics side. Hav­ing said that, in­vestors ac­knowl­edge a split isn't im­mi­nent, and may like­ly take some time to ex­e­cute (as­sum­ing it hap­pens)."
I asked Levin what he thought about Vigod­man's ex­it. His re­ply:
The com­pa­ny has a lot of work to do and the Board will have to make de­ci­sions to re­build man­age­ment, so­lid­i­fy the strate­gic di­rec­tion and pro­vide con­fi­dence to the share­hold­er base. Te­va is an im­por­tant com­pa­ny and it has a ma­jor role to play in de­liv­er­ing med­i­cines to pa­tients and so­ci­eties around the world.
Vigod­man's sud­den fall al­so came on the heels of some un­usu­al­ly blunt crit­i­cism from Kite Phar­ma CEO Arie Bellde­grun, who just re­cent­ly re­signed his seat on the board at Te­va. Bellde­grun ze­roed in on Te­va's chron­ic prob­lems with ad­vanc­ing new drugs through the pipeline.
"Every drug com­pa­ny has to change con­stant­ly," Bellde­grun told Globes, just days af­ter Te­va lost a court fight to pro­tect the patents on its flag­ship prod­uct, Co­pax­one. "Te­va was very com­fort­able with Co­pax­one, but it should have al­ready pre­pared 8-10 years ago for its sub­se­quent life, and no such prop­er prepa­ra­tions were made. You can't ac­cuse the com­pa­ny; it grew so fast. Now it is in­vest­ing in its fu­ture de­vel­op­ment, but a tem­po­rary hole has been left, and must be sur­vived. Te­va's fu­ture will come from Prof. Michael Hay­den's de­part­ment (the in­no­v­a­tive de­part­ment, G.W.). Every­one is sor­ry that (for­mer gener­ics di­vi­sion head) Sig­gi (Sig­ur­dur) Olaf­s­son left, but Sig­gi wasn't work­ing on Te­va's fu­ture."
"The Com­pa­ny is fo­cus­ing on ex­e­cut­ing its strate­gic pri­or­i­ties to trans­form Te­va, with im­me­di­ate fo­cus on re­al­iz­ing the cost syn­er­gies and strate­gic ben­e­fits of the Ac­tavis Gener­ics ac­qui­si­tion," said Pe­ter­burg in a state­ment. "I look for­ward to work­ing with the en­tire Te­va team to con­duct a thor­ough re­view of the busi­ness to find ad­di­tion­al op­por­tu­ni­ties to en­hance val­ue for share­hold­ers. Te­va has a deep bench of tal­ent­ed lead­ers and to­day's an­nounce­ment has no im­pact on our abil­i­ty to ex­e­cute go­ing for­ward. With the strength of our gener­ics pipeline, unique R&D ca­pa­bil­i­ties and un­par­al­leled foot­print, cou­pled with our ex­ist­ing as­sets and grow­ing pipeline in spe­cial­ty med­i­cines, I be­lieve in Te­va and the Com­pa­ny's long-term growth prospects."
https://twit­ter.com/Arm­strong­Drew/sta­tus/828737610235379713