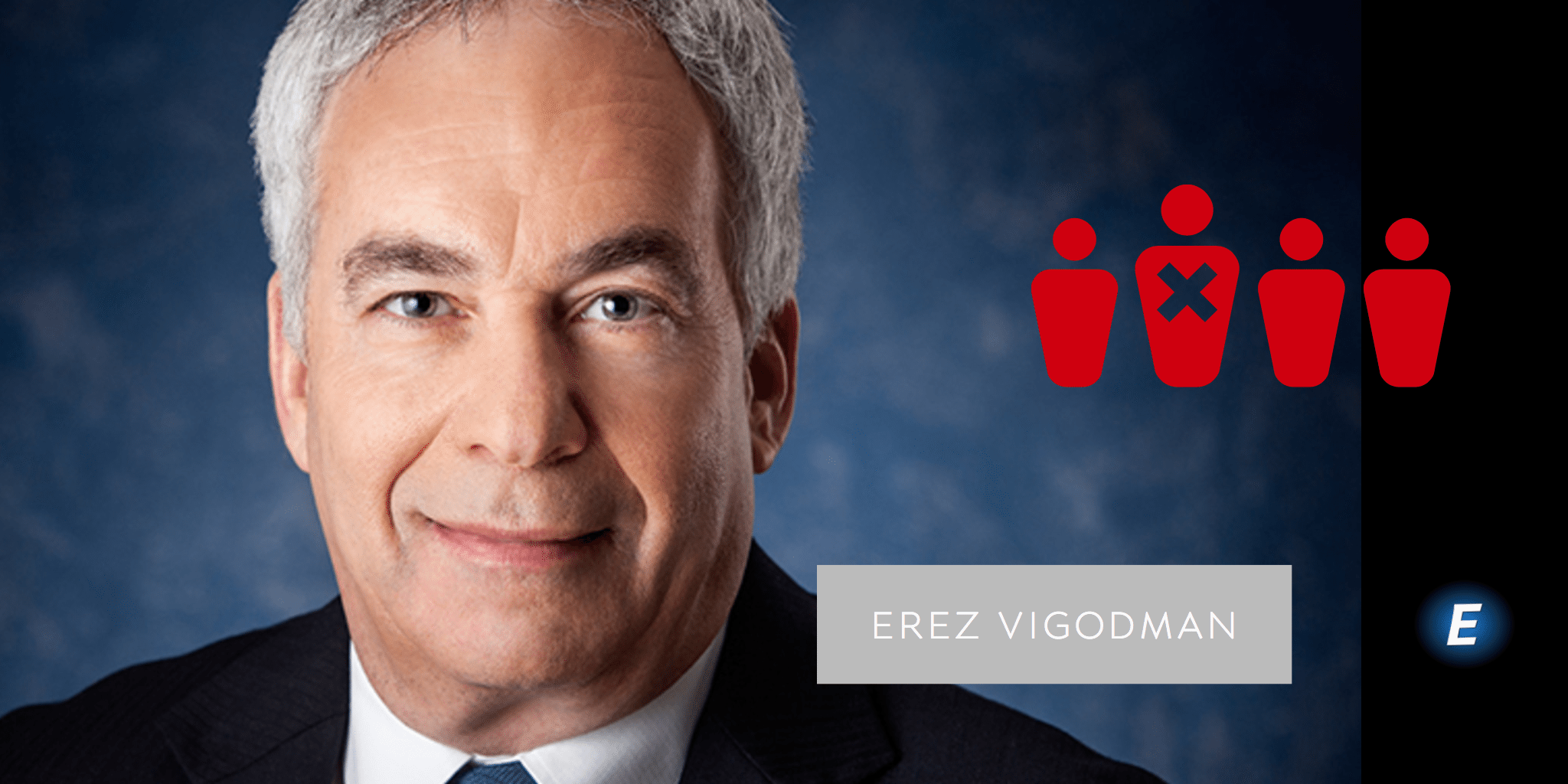 ---
The revolving door outside Teva's executive suite is spinning again. A little more than three years after Jeremy Levin was unceremoniously pushed out of the CEO's job, his successor is following in the same path, just days after back-to-back setbacks on sales projections and the loss of some key patents. And an activist investor says the latest signs of turmoil at Teva should spur a move to split the company between its generic operations and the branded group backed by a pipeline.
Teva says that Erez Vigodman is gone by "mutual agreement." Chairman Yitzhak Peterburg is stepping up to the helm while the hunt begins for a new CEO. And Celgene co-founder and biotech entrepreneur Sol Barer is taking the chairman's job.
The Israeli company has been a perpetual disappointment over the past year to many analysts. Vigodman has been criticized for paying too much in its generics deal with Allergan. And his rep for taking the wrong step was reinforced at the beginning of this year when Teva was forced to slash a billion dollars off its 2017 sales forecast after its revenue from new products fell drastically short of earlier projections for 2016.
The turmoil has caused Wells Fargo's David Maris to question whether Teva — the world's largest generics player which also has a pipeline of experimental drugs — had the right team in place. For activist investor Benny Landa, though, the real question is whether the company needs to split its operations.
"I hope that this vision includes splitting Teva into two companies," Landa told Globes. "When you look at the successful companies in the world, the key word is focus. Companies split so that each company after the split will be able to focus on its sector. Teva should be split into a generics company and a separate branded drug company. Teva has recently focused on generics to the extent that it lost direction, and didn't realize that it should invest in the innovative field for the sake of its future. These are actually two sectors with almost no connection between them."
"On my end, investor feedback tracking 60-40 in favor of split into branded vs generics," notes Evercore ISI's Umer Raffat in response. " A split wouldn't create value out of thin air … but investors point out that it would allow a branded and generics biz to run separately with a laser focus … with neither side tapping into the resources of the other side and with full cost cut execution on generics side. Having said that, investors acknowledge a split isn't imminent, and may likely take some time to execute (assuming it happens)."
I asked Levin what he thought about Vigodman's exit. His reply:
The company has a lot of work to do and the Board will have to make decisions to rebuild management, solidify the strategic direction and provide confidence to the shareholder base.  Teva is an important company and it has a major role to play in delivering medicines to patients and societies around the world.
Vigodman's sudden fall also came on the heels of some unusually blunt criticism from Kite Pharma CEO Arie Belldegrun, who just recently resigned his seat on the board at Teva. Belldegrun zeroed in on Teva's chronic problems with advancing new drugs through the pipeline.
"Every drug company has to change constantly," Belldegrun told Globes, just days after Teva lost a court fight to protect the patents on its flagship product, Copaxone. "Teva was very comfortable with Copaxone, but it should have already prepared 8-10 years ago for its subsequent life, and no such proper preparations were made. You can't accuse the company; it grew so fast. Now it is investing in its future development, but a temporary hole has been left, and must be survived. Teva's future will come from Prof. Michael Hayden's department (the innovative department, G.W.). Everyone is sorry that (former generics division head) Siggi (Sigurdur) Olafsson left, but Siggi wasn't working on Teva's future."
"The Company is focusing on executing its strategic priorities to transform Teva, with immediate focus on realizing the cost synergies and strategic benefits of the Actavis Generics acquisition," said Peterburg in a statement. "I look forward to working with the entire Teva team to conduct a thorough review of the business to find additional opportunities to enhance value for shareholders. Teva has a deep bench of talented leaders and today's announcement has no impact on our ability to execute going forward. With the strength of our generics pipeline, unique R&D capabilities and unparalleled footprint, coupled with our existing assets and growing pipeline in specialty medicines, I believe in Teva and the Company's long-term growth prospects."
Being the CEO of Teva is like drumming for Spinal Tap.

— Drew Armstrong (@ArmstrongDrew) February 6, 2017
---
The best place to read
Endpoints News

? In your inbox.

Comprehensive daily news report for those who discover, develop, and market drugs. Join 47,200+ biopharma pros who read Endpoints News by email every day.

Free Subscription
---
---
---