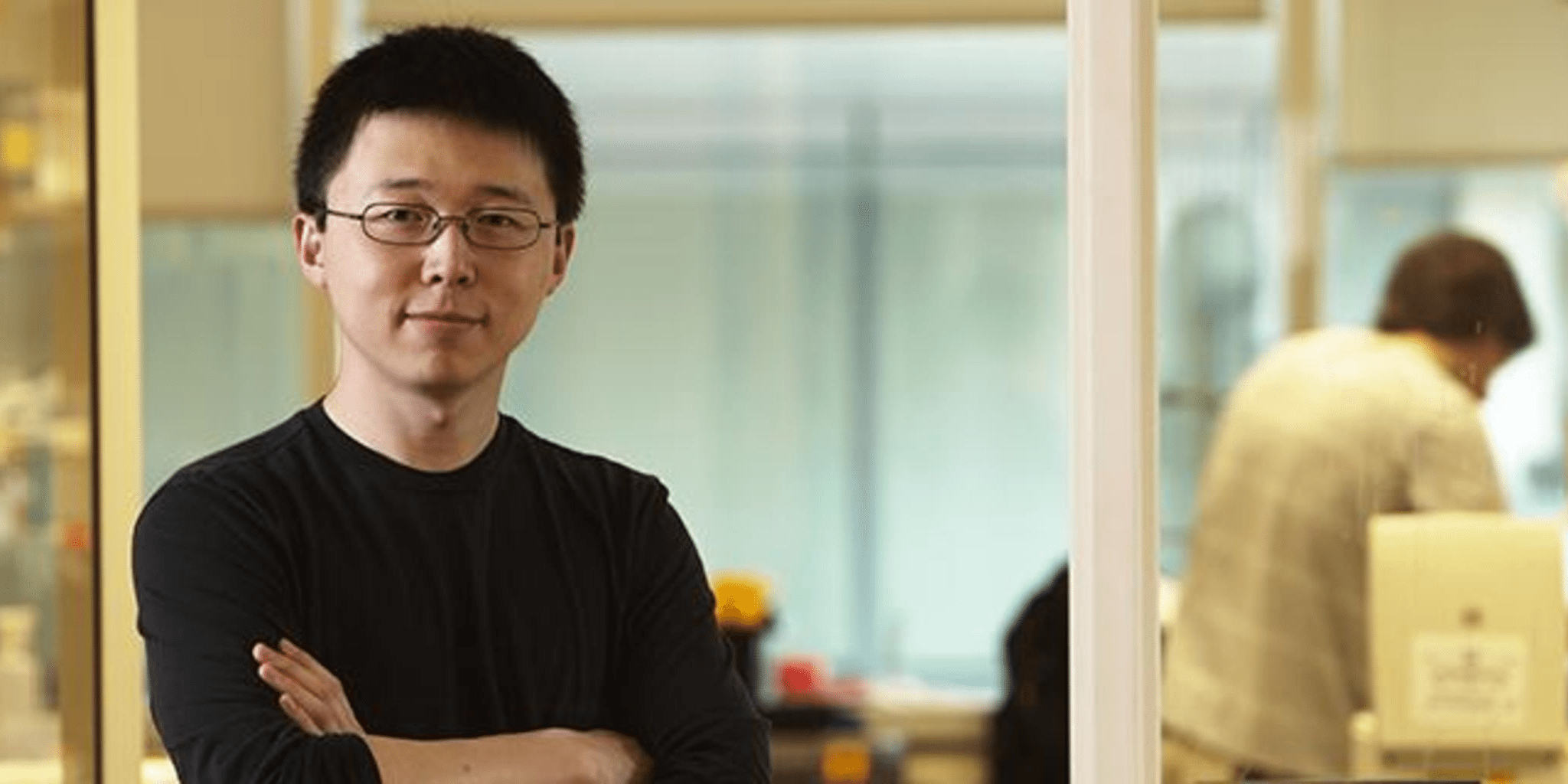 The Broad wins an­oth­er — per­haps fi­nal — bat­tle in the war over Feng Zhang's CRISPR patents
Ed­i­tas $ED­IT and its ri­vals' long run­ning le­gal bat­tle over the IP for the CRISPR/Cas9 tech used to ed­it genes may well be over.
A fed­er­al ap­peals court has ruled in fa­vor of the Broad In­sti­tute, con­firm­ing an ear­li­er US patent board de­ci­sion that their patents from the lab of in­ves­ti­ga­tor Feng Zhang did not "in­ter­fere" with the ones sought by UC.
And the judges came down so solid­ly in fa­vor of the Broad that there's like­ly lit­tle hope for any con­tin­u­ing ap­peals moves — though the UC sys­tem quick­ly put out a state­ment say­ing they're still eval­u­at­ing their op­tions on lit­i­gat­ing the is­sue.
The Broad, which quick­ly her­ald­ed the rul­ing, not­ed that their patents "are for genome edit­ing in eu­kary­ot­ic (in­clud­ing an­i­mal, hu­man, and plant) cells, while the claims in UCB's ap­pli­ca­tion were based on stud­ies in cell-free sys­tems and not di­rect­ed to genome edit­ing in eu­kary­ot­ic cells." The in­sti­tute con­tin­ued:
It is time for all in­sti­tu­tions to move be­yond lit­i­ga­tion. We should work to­geth­er to en­sure wide, open ac­cess to this trans­for­ma­tive tech­nol­o­gy.
Ed­i­tas, which has been di­rect­ly in­volved in pro­tect­ing these patents, will sec­ond that mo­tion. But it's un­like­ly that the biotechs sup­port­ed by UC's Jen­nifer Doud­na and her col­league Em­manuelle Char­p­en­tier — in­clud­ing CRISPR Ther­a­peu­tics $CR­SP — will be hap­py about the news.
From to­day's rul­ing:
The Board per­formed a thor­ough analy­sis of the fac­tu­al ev­i­dence and con­sid­ered a va­ri­ety of state­ments by ex­perts for both par­ties and the in­ven­tors, past fail­ures and suc­cess­es in the field, evi- dence of si­mul­ta­ne­ous in­ven­tion, and the ex­tent to which the art pro­vid­ed in­struc­tions for ap­ply­ing the CRISPR- Cas9 tech­nol­o­gy in a new en­vi­ron­ment. In light of this ex­haus­tive analy­sis and on this record, we con­clude that sub­stan­tial ev­i­dence sup­ports the Board's find­ing that there was not a rea­son­able ex­pec­ta­tion of suc­cess, and the Board did not err in its de­ter­mi­na­tion that there is no in­ter­fer­ence-in-fact.

We have con­sid­ered UC's re­main­ing ar­gu­ments and find them un­per­sua­sive.
The UC sys­tem, though, may not be done wran­gling over the sub­ject. They of­fered this state­ment on Mon­day af­ter­noon:
We are eval­u­at­ing fur­ther lit­i­ga­tion op­tions. We al­so look for­ward to prov­ing that Drs. Doud­na and Char­p­en­tier first in­vent­ed us­age in plant and an­i­mal cells – a fact that is al­ready wide­ly rec­og­nized by the glob­al sci­en­tif­ic com­mu­ni­ty – as the Doud­na-Char­p­en­tier team's sev­er­al pend­ing patent ap­pli­ca­tions that cov­er use of CRISPR-Cas9 in plant and an­i­mal cells are now un­der ex­am­i­na­tion by the patent of­fice.
And af­ter the mar­ket closed Mon­day af­ter­noon, CRISPR, In­tel­lia and Cari­bou — all al­lied with the Doud­na/Char­p­en­tier side — of­fered a col­lec­tive har­rumph.
"The Fed­er­al Cir­cuit, like the PT­AB, did not de­cide whether UC or the Broad ac­tu­al­ly first in­vent­ed the CRISPR/Cas9 genome edit­ing tech­nol­o­gy," they not­ed. "The Fed­er­al Cir­cuit opin­ion al­so does not pre­clude oth­er pro­ceed­ings, ei­ther at the USP­TO or in the courts, to de­ter­mine which re­search group is the ac­tu­al in­ven­tor and, thus, the prop­er own­er of the tech­nol­o­gy."
---
Im­age: Feng Zhang. MIT