The busi­ness mod­el of End­points News — and why you should sub­scribe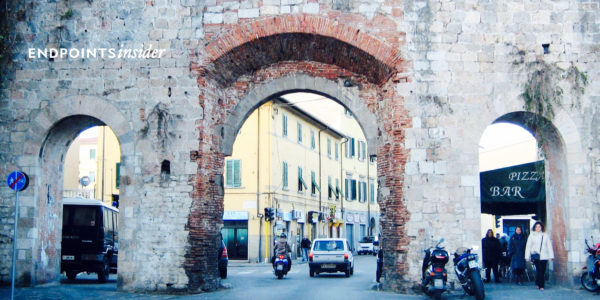 Pisa, Italy – 2008
From the pub­lish­er
Our busi­ness mod­el is ex­pand­ing to­day. In short: you can keep read­ing us for free, but we're adding new ben­e­fits with paid sub­scrip­tions, and not tak­ing any con­tent away. We re­main com­mit­ted to ac­ces­si­ble jour­nal­ism. But we plan on grow­ing the group at End­points, and we'd like your sup­port for that. So we're ask­ing read­ers — both com­pa­nies and in­di­vid­u­als — to pur­chase one of two new sub­scrip­tion prod­ucts.
Up­grade my sub­scrip­tion now
In­di­vid­u­als
In­sid­er $200/yr
Ben­e­fits No email ads, print to PDF, ex­clu­sive opin­ion con­tent, sup­port our growth and be amongst the ear­li­est adopters of our in­de­pen­dent jour­nal­ism mod­el.
Com­pa­nies (all sizes)
En­ter­prise $1,000/yr
Li­cense Un­lim­it­ed cut-and-paste and reprint rights; pri­vate news­feed for com­pa­ny re­broad­cast, print to PDF, and ex­clu­sive opin­ion con­tent. The best way a com­pa­ny can sup­port End­points News. One li­cense cov­ers every em­ploy­ee no mat­ter how large or small the firm.
---
For over a year now, co-founder John Car­roll and I have been build­ing a busi­ness news com­pa­ny on an open mod­el be­cause we be­lieve the news ought to be free, ac­ces­si­ble, and eas­i­ly dis­cov­er­able by the right au­di­ences. Our job is to cre­ate a news­feed which bio­phar­ma read­ers seek out and will­ing­ly re­turn to.
We think 60% of you will not, un­der any cir­cum­stance, pay for con­tent. And that's no prob­lem. We wel­come you, and noth­ing much will change.
Free sub­scribers will con­tin­ue get­ting full-fi­deli­ty Ear­ly Edi­tion and Fea­ture Edi­tion dai­ly email newslet­ters, plus up to four spon­sored emails per month, and en­joy one-click reg­is­tra­tion ac­cess to spe­cial re­ports and deep dives. This is all sup­port­ed by email mar­ket­ing cam­paigns from spon­sors who part­ner with us di­rect­ly to show you rel­e­vant cam­paigns.
For com­pa­nies and in­di­vid­u­als who want to sup­port our work, or could use the new ben­e­fits we're in­tro­duc­ing to­day, the In­sid­er and En­ter­prise plans are for you.
Do I/we need a sub­scrip­tion?
(1) Do you cut-and-paste lib­er­al­ly, be­yond fair use, from our web­site and share con­tent with col­leagues or with clients?
(2) Do you for­ward our emails or ar­ti­cles to a com­pa­ny-wide dis­tri­b­u­tion?
If the an­swer is yes to ei­ther, you need an En­ter­prise Plan li­cense.
The plan is made for near­ly all busi­ness pur­pos­es and in­tents. If you work in PR, me­dia mon­i­tor­ing, or ad­ver­tis­ing, and we re­port on your clients, chances are you might want to legal­ly use our con­tent to present it in your own for­mat or medi­um. This plan is for you.
If we buy an En­ter­prise Plan, does that mean every­one in my com­pa­ny is cov­ered?
Yes. Every­one in your com­pa­ny is cov­ered if just one per­son is the hold­er of a cur­rent En­ter­prise sub­scrip­tion. If you work at Mer­ck or Lemon­ade Stand Biotech, the price is the same.
Does the En­ter­prise plan in­clude every­thing the In­sid­er has?
No. The In­sid­er plan in­cludes the ad-free ex­pe­ri­ence. En­ter­prise plans on­ly in­clude it for the ac­count hold­er, but that ben­e­fit does not ex­tend to the en­tire com­pa­ny.
Why are you do­ing sub­scrip­tions? Isn't the spon­sored con­tent busi­ness de­cent?
Top-class brands like Catal­ent, PPD, Brack­et, in­Ven­tiv Health Con­sult­ing, and more, all got on the ground floor and part­nered with us on smart, high-im­pact cam­paigns for their brands in our first year. You will be see­ing a lot more of that in the years to come be­cause it's a cru­cial piece of our fu­ture.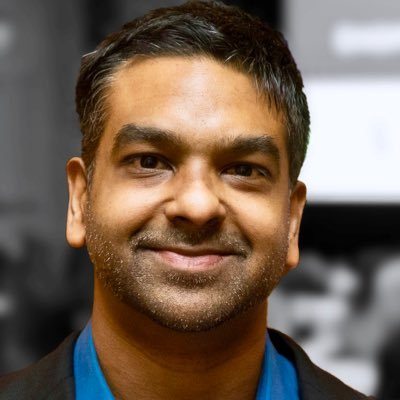 Ar­salan Arif
But the truth is, no­body can tell the fu­ture of the news busi­ness, so like any good en­ter­prise, we're di­ver­si­fy­ing our rev­enue. And for us, there can be no bet­ter rev­enue than the kind we get di­rect­ly from our au­di­ence. Our goal is to be around for a while. Noth­ing is more im­por­tant to our fu­ture than this pro­gram.
We have a few non-ne­go­tiables. Sharp writ­ing, con­sis­ten­cy, an­swer­able on­ly to read­ers, re­li­ably de­liv­ered, pre­sent­ed clean­ly — with full fi­deli­ty in email and on the web. No tech­ni­cal lim­i­ta­tions placed on read­ers. These are our prin­ci­ples.
And all of those ideals cost re­al mon­ey. We're aware of the mar­gin­al cost of cre­at­ing con­tent on­line to­day. It's painful­ly and ab­solute­ly ze­ro. But we think good con­tent and ideas will win, but not with­out the di­rect sup­port of our read­ers.
We're go­ing to keep work­ing for it every day. We hope you join us.