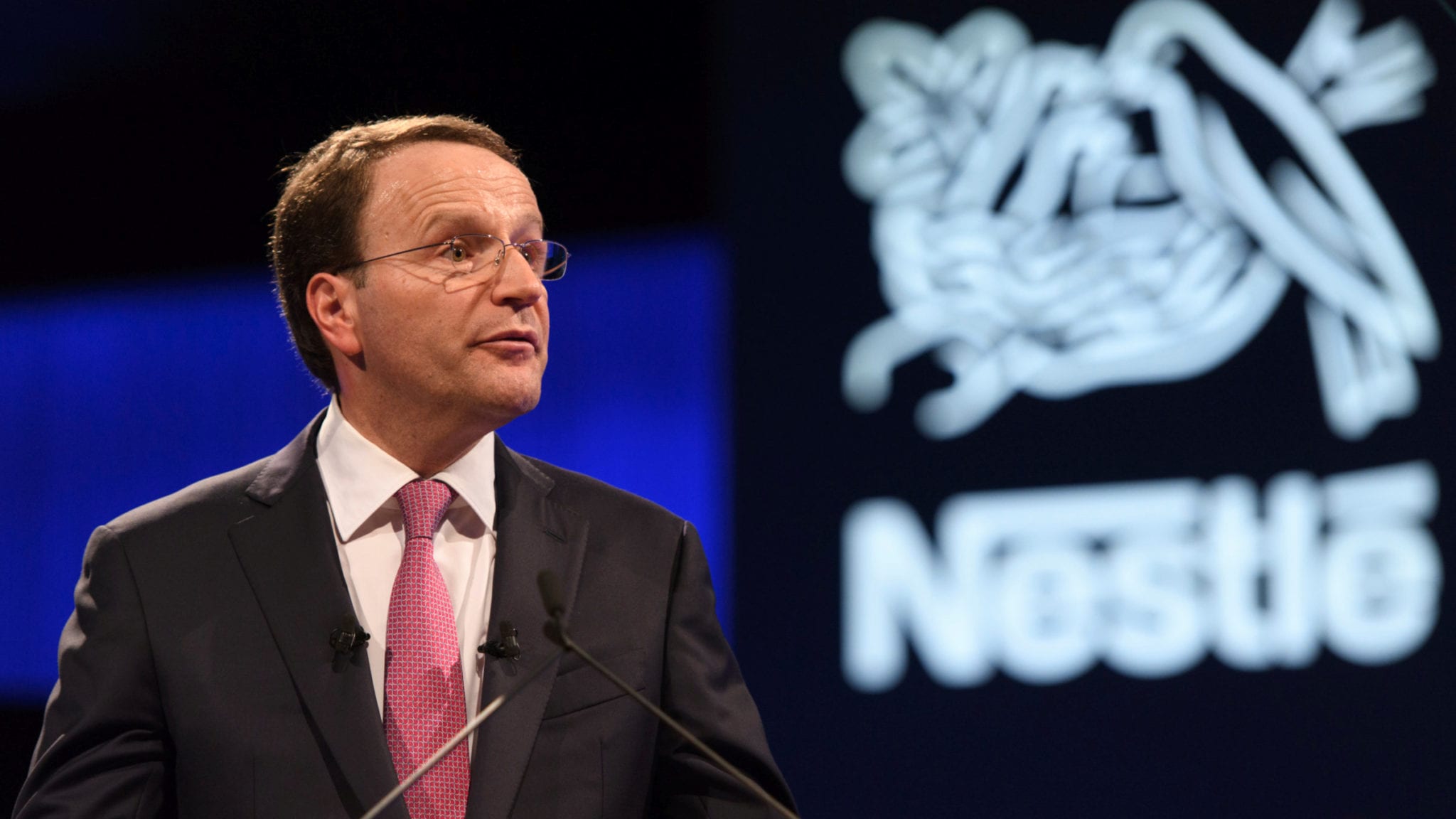 The cen­tral fig­ure in Nestlé's $2.6B Aim­mune buy­out? Covid-19
Nestlé sur­prised few this sum­mer when they spent $2.6 bil­lion to buy­out Aim­mune. The Swiss But­terfin­gers-and-health con­glom­er­ate had long shown more in­ter­est in them and Pal­forzia, their re­cent­ly ap­proved peanut al­ler­gy treat­ment, than any of the tra­di­tion­al Big Phar­mas.
When talks be­gan, though, in the sec­ond quar­ter, Aim­mune was on­ly look­ing for a part­ner to help them com­mer­cial­ize the ther­a­py in Eu­rope. In fact, as part of its se­ries of in­vest­ments in the com­pa­ny, Nestlé had signed a "Stand­still Agree­ment," that would pre­vent them from ac­quir­ing the biotech un­til No­vem­ber 202o.
That, though, was be­fore Covid-19 struck the US, shut­ting down much of the coun­try, re­shap­ing the med­ical sys­tem, and set­ting Aim­mune's plans for a large com­mer­cial roll­out ablaze. The SEC's in­sid­er ac­count of ne­go­ti­a­tions doesn't di­rect­ly link the buy­out to the pan­dem­ic and its toll on Pal­forzia's launch. But it does note the size of the of­fer com­pared to Aim­mune's new­ly de­pressed stock price, grim worst-case sce­nario pro­jec­tions from man­age­ment at the height of ne­go­ti­a­tions, and the role the "po­ten­tial ef­fects of COVID-19 on Aim­mune's busi­ness and the long-range plans of Aim­mune" played as the two sides tum­bled to­wards a deal that like­ly would have been re­ject­ed just 6 months pri­or.
By the time ne­go­ti­a­tions be­gan, Nestlé al­ready owned 25.6% of the Cal­i­for­nia biotech. They had first in­vest­ed in 2016 and 2018 and put an­oth­er $200 mil­lion in on Feb­ru­ary 4, buy­ing up shares for $31.97 five days af­ter Pal­forzia won ap­proval. The mon­ey was sup­posed to fi­nance Pal­foriza's com­mer­cial de­but. Aim­mune had just hired a team of ex­pe­ri­enced 80 ac­count man­agers and laid out plans for ex­ten­sive ed­u­ca­tion plans, with pre­sen­ta­tions and work­shops for hun­dreds of physi­cians and al­ler­gists across the coun­try.
"Aim­mune man­age­ment demon­strat­ed that they have done their home­work on the launch strat­e­gy for Pal­forzia," Baird an­a­lyst Bri­an Sko­r­ney, an Aim­mune bull, said in a note on Feb­ru­ary 3, "and we ex­pect their ex­ten­sive mar­ket re­search and plan­ning should in­crease the odds of com­mer­cial suc­cess." He added on Feb­ru­ary 5 that the Nestlé in­vest­ment should be "more than enough to fund the launch of Pal­forzia."
But on May 11, in their Q1 call, the com­pa­ny an­nounced Covid-19 had ground­ed com­mer­cial­iza­tion to a halt. Shares, mean­while, tum­bled to $11.48 in the Feb­ru­ary stock crash and nev­er re­cov­ered.
At the same time, Aim­mune was look­ing for a part­ner to com­mer­cial­ize in Eu­rope, where they were ex­pect­ing ap­proval by year's end. Nestlé emerged as one of sev­er­al in­ter­est­ed par­ties.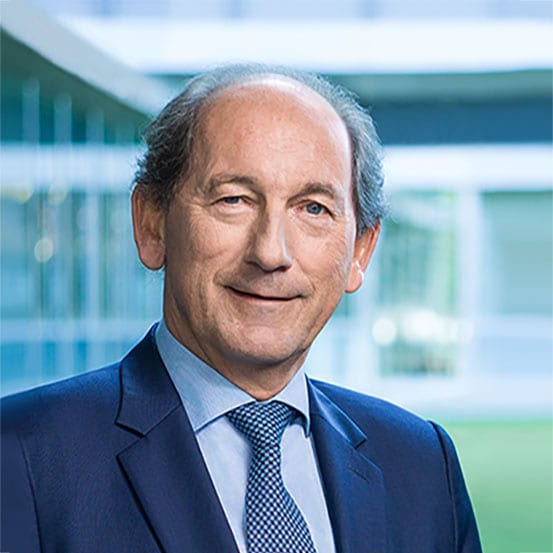 Paul Bul­cke
Then in Ju­ly, the Nestlé board of di­rec­tors, re­view­ing the part­ner­ship, be­gan con­sid­er­ing a larg­er trans­ac­tion. They di­rect­ed chair­man Paul Bul­cke and CEO Ulf Mark Schnei­der to re­view an un­spec­i­fied rec­om­men­da­tion from the board. Three days lat­er, on a tele­con­fer­ence with Aim­mune's di­rec­tors, the two ex­ec­u­tives raised the prospect of a buy­out, float­ing a price per share of $30 — which was $6 less than the com­pa­ny's Jan­u­ary mar­ket peak.
The di­rec­tors passed it on­to man­age­ment in a meet­ing on Ju­ly 13. In ad­di­tion to the usu­al M&A dis­cus­sions, the Aim­mune team was faced with the ques­tion of whether the of­fer jus­ti­fied wav­ing the stand­still agree­ment that pre­clud­ed Nestlé from buy­ing the com­pa­ny. It did not.
Nestlé came back a week lat­er with an of­fer of $32.50, rough­ly dou­ble the stock price — not enough, Aim­mune di­rec­tors de­ter­mined, for a full waiv­er of the agree­ment but enough for a par­tial waiv­er that would al­low the Aim­mune team to give a half-day pre­sen­ta­tion and ex­plain fur­ther their Pal­forzia plans.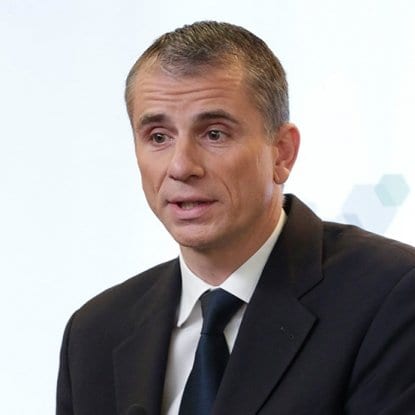 Greg Be­har
Af­ter a phone call be­tween Aim­mune chair­man Mark Mc­Dade and Nestlé Health CEO Greg Be­har, the two sides signed a con­fi­den­tial­i­ty pact. (Be­har, though a mem­ber of Aim­mune's board through Nestlé's pri­or in­vest­ments, did not take part in Aim­mune's di­rec­tor dis­cus­sions).
Aim­mune gave the pre­sen­ta­tion and then, while they wait­ed to hear back from Nestlé, di­rec­tors and man­age­ment met on Au­gust 4 to iden­ti­fy ad­di­tion­al par­ties that could have in­ter­est at the pre­mi­um Nestlé was of­fer­ing. They al­so dis­cussed the toll Covid-19 was tak­ing on the com­pa­ny. Their Q2 earn­ings, an­nounced the same day as the Nestlé pre­sen­ta­tion, had shown ze­ro Pal­forzia sales. At the meet­ing, mean­while, man­age­ment gave new pre­sen­ta­tions. In a best-case sce­nario, sales would go back on track and they would sur­pass the $1.2 bil­lion in rev­enue by 2024 an­a­lysts had pro­ject­ed for Pal­forzia. But in a worst-case, rev­enue would be cut in half all the way through 2025.
Nes­tle re­turned with an of­fer of $34.00 to con­tin­ue dis­cus­sions. Aim­mune's reps reached out to five dif­fer­ent com­pa­nies about a buy­out, four by email and one by phone. Over the next two weeks, all five said they had no in­ter­ests.
Over the next two weeks, Aim­mune would agree to par­tial­ly waive the stand­still and en­ter late-stage talks on a $34.00 ba­sis.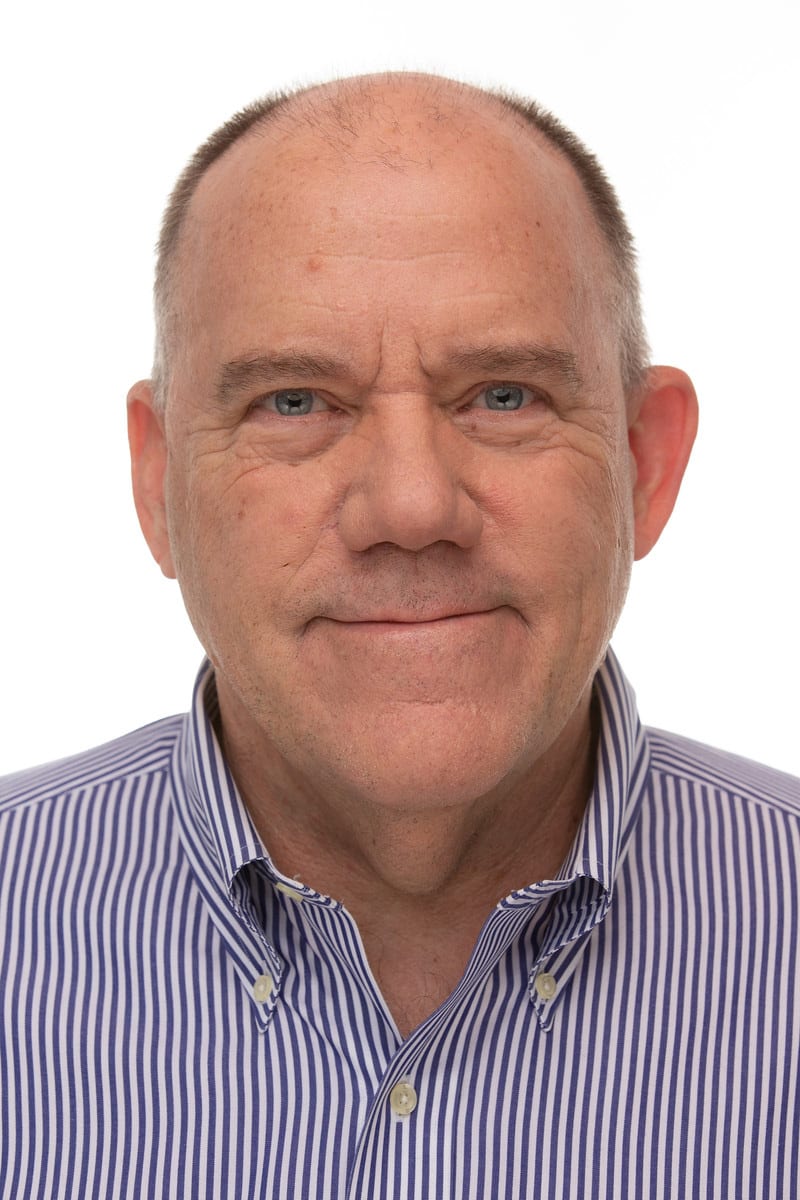 Mark Mc­Dade
Then on Au­gust 24, Nestlé said they had fur­ther con­cerns. Their re­view had turned up hard ques­tions over the cost of de­vel­op­ing the rest of Aim­mune's pipeline, which in­cludes Pal­forzia-like treat­ments for egg and tree nut al­ler­gies and a Xen­cor-li­censed an­ti­body for food al­ler­gies, and they were wor­ried about the net rev­enue from Pal­foriza sales. Still, they said, they were will­ing to dis­cuss a deal at $34. "There were val­u­a­tion con­cerns,"
Aim­mune re­it­er­at­ed they were worth more, press­ing for $35 and told Mc­Dade to call back Be­har to say the board "were not in con­sen­sus as to the ad­vis­abil­i­ty of a po­ten­tial trans­ac­tion" at $34. The stock, mean­while, had fall­en to less than $13.
Nesté told Aim­mune the next morn­ing they were prepar­ing an of­fer for $34.50. Af­ter a "ro­bust" de­bate lat­er that same morn­ing, the di­rec­tors agreed to take it if it came. The of­fer came in writ­ing that night. They signed the deal and waived the stand­still. A press re­lease fol­lowed on the 31st.