Tired of fin­ish­ing in last place, Eli Lil­ly's new R&D chief wants to shake things up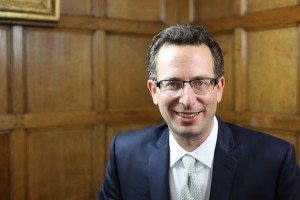 Dan Skovron­sky. LIL­LY PAD
Bern­stein's Tim An­der­son has been hold­ing some in-depth dis­cus­sions with the ex­ec­u­tive team at Eli Lil­ly, in­clud­ing Dan Skovron­sky, the in­com­ing head of R&D. And it's clear that Skovron­sky — who's tak­ing Jan Lund­berg's place June 1 — in­tends to get more ag­gres­sive in ear­ly-stage de­vel­op­ment as he works to com­plete­ly shed a well-earned rep­u­ta­tion for a go-slow clin­i­cal ap­proach that has fre­quent­ly put them at the end of a long line of ri­vals.
"If you look at some of the most ex­cit­ing tar­gets in our in­dus­try, tar­gets that Lil­ly has worked on, things like CDK 4/6, IL-17, IL-23, PC­SK9, CGRP, in each of these we could eas­i­ly have been first," Skovron­sky, the for­mer CEO of Avid Ra­dio­phar­ma­ceu­ti­cals, told An­der­son. "Our sci­en­tists were among the first work­ing on these tar­gets in the lab and mak­ing drugs against them. In many cas­es, we were slow get­ting up the courage to move in­to hu­man tri­als for var­i­ous rea­sons. We are look­ing to change that."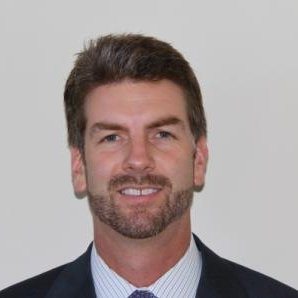 Tim An­der­son
That means launch­ing more Phase I stud­ies, look­ing for ear­ly signs of whether they're on the right track. Then they can de­cide to move for­ward quick­ly, or kill it in the case of weak da­ta.
"We want to be the first test­ing nov­el mech­a­nisms, so that is one change," Skovron­sky not­ed. "You should see more Lil­ly Phase I tri­als and proof-of-con­cept tri­als on nov­el mech­a­nisms. An­oth­er change that you can ex­pect is that some­times I think Lil­ly has a rep­u­ta­tion for be­ing a fast fol­low­er or de­vel­op me-too drugs in the past. We do not think that is sus­tain­able for our in­dus­try. We need to be fo­cused on drugs with large ef­fect sizes. I think that is al­ways our in­tent, but we con­tin­ue to ratch­et up the pres­sure here to re­al­ly on­ly move for­ward the drugs that we be­lieve can de­liv­er that kind of large dif­fer­en­ti­at­ed ef­fect for pa­tients."
Quick trans­la­tion: Go big or go home. And no more lin­ger­ing.
"That means in Phase II proof-of-con­cept stud­ies you should ex­pect us to test new mech­a­nisms in a small num­ber of pa­tients look­ing for the large ef­fect size. If we do not get it, we will move on to the next mech­a­nism and not try and eke out an OK drug. We can talk about that with Alzheimer's, di­a­betes and oth­er ar­eas; it is work­ing ob­vi­ous­ly in on­col­o­gy and im­munol­o­gy. So speed and large ef­fect sizes. Then the third thing is con­tin­ued evo­lu­tion on ex­ter­nal in­no­va­tion. In the past, we have been pret­ty good at bring­ing in drugs late in de­vel­op­ment, lots of Phase III part­ner­ships or Phase II af­ter proof of con­cept. I think where we are seek­ing to im­prove is on ear­li­er-stage deals. So we will con­tin­ue to do those late deals, but we al­so want to bring in more nov­el tar­gets, nov­el tech­nolo­gies, nov­el drugs in ear­li­er high­er risk stages of de­vel­op­ment. Some of the changes we have al­ready an­nounced, for ex­am­ple, mov­ing busi­ness de­vel­op­ment in­to R&D should help fa­cil­i­tate that. But you should ex­pect to see more of that in the fu­ture."
Eli Lil­ly is one of the world's top 15 R&D op­er­a­tors, with a string of new drug ap­provals in the last few years that fol­lowed a long and in­cred­i­bly frus­trat­ing de­vel­op­ment drought. It's had some big set­backs along the way, in­clud­ing the ini­tial re­jec­tion of baric­i­tinib, now back on track at the FDA. Its painstak­ing progress in the clin­ic has de­liv­ered some im­pres­sive da­ta, but Skovron­sky knows that com­pe­ti­tion among the top play­ers is heat­ing up.
Now he's signed off on a new mis­sion state­ment to fix what still ails Lil­ly.