The com­pas­sion­ate use poll: A lop­sided vote fa­vors post­ing poli­cies, with plen­ty of fret­ting
We ran a snap poll yes­ter­day on com­pas­sion­ate use poli­cies, and there's clear­ly plen­ty of pos­i­tive sen­ti­ment among our read­ers back­ing some sort of eas­i­ly ac­ces­si­ble, on­line state­ment ex­plain­ing each biotech's poli­cies on ex­pand­ed ac­cess to ex­per­i­men­tal drugs.
The vote land­ed 70% for, 30% against post­ing a com­pas­sion­ate use pol­i­cy on­line among the 149 votes we col­lect­ed in the last 24 hours. But maybe that has a lot to do with the fact that a very sim­i­lar sized group al­so said that such pol­i­cy state­ments don't ap­ply to their com­pa­nies. Among the 49 who said it did ap­ply, 33 said their com­pa­nies didn't post a pol­i­cy, against 16 who said they did.
That two-to-one ra­tio against, though, is still a far cry from the neg­li­gi­ble 4% of small biotechs tracked by Avalere Health which post­ed such poli­cies.
No, said one poll re­spon­dent: "The de­ci­sion to try an ex­per­i­men­tal med­i­cine is very com­plex (sci­en­tif­i­cal­ly, eth­i­cal­ly and reg­u­la­to­ri­ly) and mak­ing it 'easy' is go­ing to open a Pan­do­ra's box that we're not ready for."
The 'no' camp al­so ex­pressed con­cerns that a sin­gle ad­verse event from com­pas­sion­ate use could de­rail a pro­gram, as well as wor­ries about the cost of pro­vid­ing drugs for small com­pa­nies years away from mak­ing any mon­ey.
A lot of the com­ments for the "yes" vote echoed this sen­ti­ment:
"Post­ing com­pas­sion­ate use poli­cies on your web­site does not promise that your case will be ac­cept­ed, but at least it pro­vides trans­paren­cy on their pol­i­cy and of­fers the po­ten­tial to be treat­ed, " said one.
Yes, but. "Com­pas­sion­ate Use should on­ly be of­fered for drugs suc­cess­ful­ly shown to be both ef­fi­ca­cious and safe in Phase IIb/III tri­als. Pri­or to that, it is not ad­vis­able. Re­mem­ber "first do no harm," says an­oth­er.
In­deed, one read­er al­so steered me to Bio­Marin's pol­i­cy, say­ing that it's com­mon for such state­ments to re­strict any com­pas­sion­ate use to drugs which have fin­ished Phase III, when you have sol­id ef­fi­ca­cy and safe­ty da­ta, but be­fore the FDA has act­ed.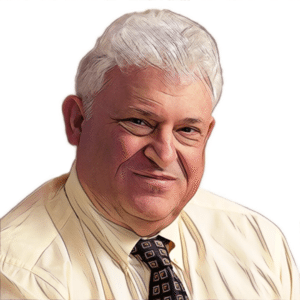 Art Ca­plan
That's a nar­row win­dow. NYU's not­ed bioethi­cist Art Ca­plan tells me he's seen com­pas­sion­ate use re­quests for drugs in every­thing from an­i­mal-stage test­ing on up. Some small com­pa­nies will start en­ter­tain­ing re­quests as ear­ly as Phase I. And no biotech should ex­pect the pleas to be re­strict­ed for use in the des­ig­nat­ed dis­eases be­ing stud­ied. It could be for a dif­fer­ent dose as well as a sep­a­rate in­di­ca­tion, which is what caught Chimerix in the mid­dle of an on­line mob as the par­ents of one young boy sought ac­cess for its lead ther­a­py through a pub­lic lob­by­ing ef­fort that sud­den­ly went vi­ral.
Iron­i­cal­ly, I checked out Chimerix's web site and couldn't find any men­tion of a com­pas­sion­ate use pol­i­cy. The biotech, which has ex­pe­ri­enced a cou­ple of set­backs with the pro­gram, de­clined com­ment.
Any time you get press cov­er­age of a new drug, Ca­plan tells me, you raise the chances of com­pas­sion­ate use re­quests. And Ca­plan doesn't sign on with the post-Phase III on­ly camp. The im­por­tant thing is mak­ing sure the drug has a well-es­tab­lished safe­ty pro­file and at least a hint of ef­fi­ca­cy. For Ca­plan, Phase IIb is where you hit the sweet spot for con­sid­er­ing these re­quests.
And he adds that he wasn't in the least bit sur­prised to hear that few biotechs have clear­ly enun­ci­at­ed poli­cies spelled out on­line.
"If you have a com­pa­ny with one CEO and 20 peo­ple chained to a bench, web­site de­vel­op­ment is not a top pri­or­i­ty," says Ca­plan. But that doesn't mean they shouldn't do it.