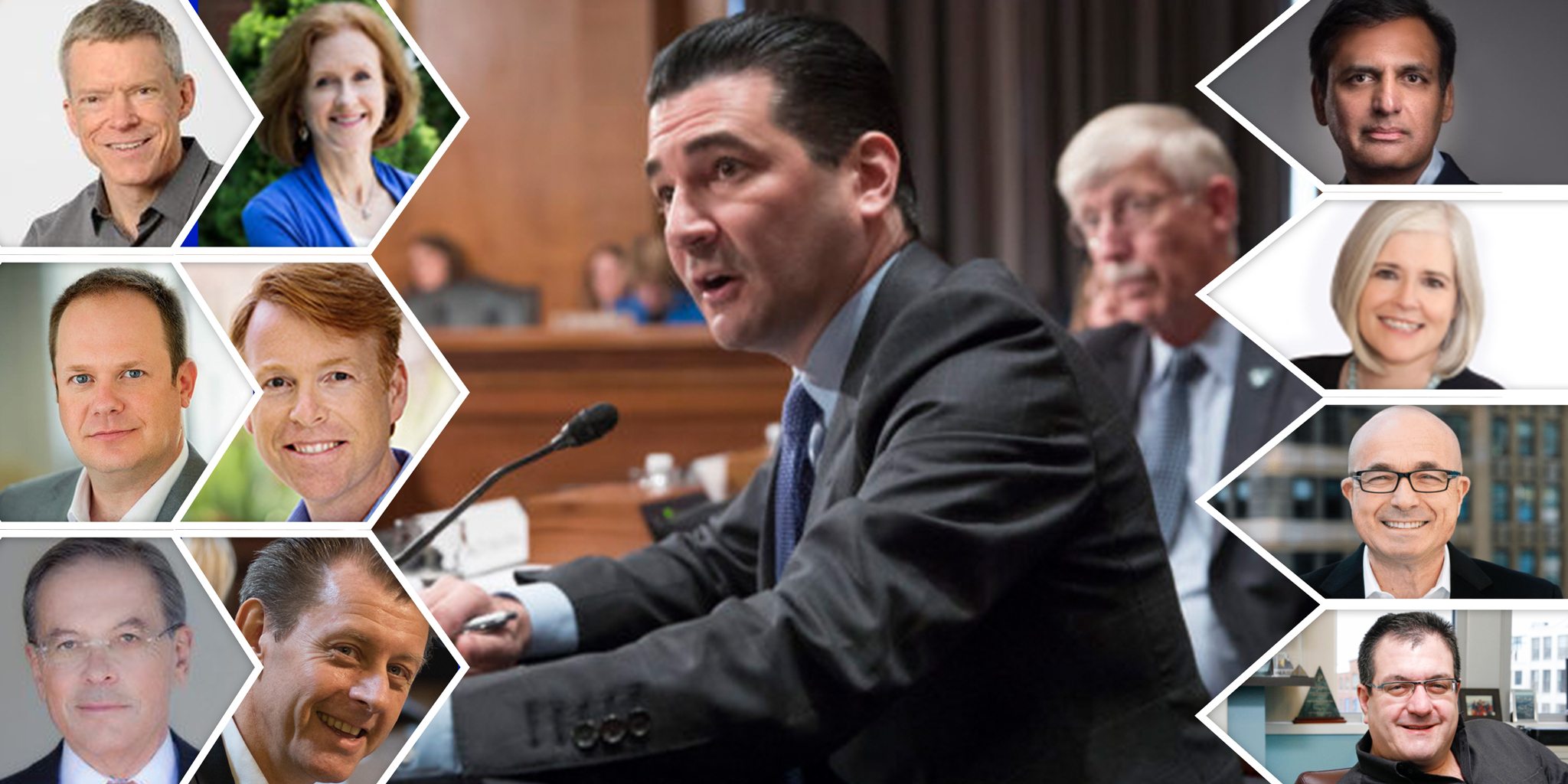 The End­points 100: Biotech ex­ecs stam­pede in­to 2018 with a cheer for the FDA and bull­ish feel­ings on pub­lic mar­kets, pri­vate in­vestors and a 'hot' M&A fu­ture
Biotech executives are pumped about 2018.
In our ongoing survey of the Endpoints 100 — a list dominated by the chiefs of a range of small, medium and large biotechs — these execs voiced a near-unanimous cheer for Scott Gottlieb and the job he's doing at the FDA, where most see real, fast progress in speeding and improving the drug review process, with even more to come in the year ahead.
There's a sense that the debate over drug prices is here to stay, with a solid majority looking for the issue to grow even more intense in 2018.
The vast majority of these companies plan to add to their staffs in the coming 12 months, as venture investing remains either good or excellent.
The public markets are viewed even somewhat better than earlier checks — though we took this survey as US markets experienced their worst week in two years.
And after a long cool spell on the M&A front, a big majority are looking for the M&A front to run hot, with valuations high to medium.
I'll get into much more detail with what execs are saying below, but that's the quick read on the buoyant sentiment that underscores the industry at the beginning of this second year of the Endpoints 100 survey. We're also offering a look at how some of these issues on access to capital and public markets have trended since we launched the first survey back in the fourth quarter of 2016.
Altogether a record 91 biotech execs completed the survey by the deadline. Our thanks to all of them, because the survey depends on the data, and no industry can understand that better than biotech. — John Carroll
Keep reading Endpoints with a free subscription
Unlock this story instantly and join 151,200+ biopharma pros reading Endpoints daily — and it's free.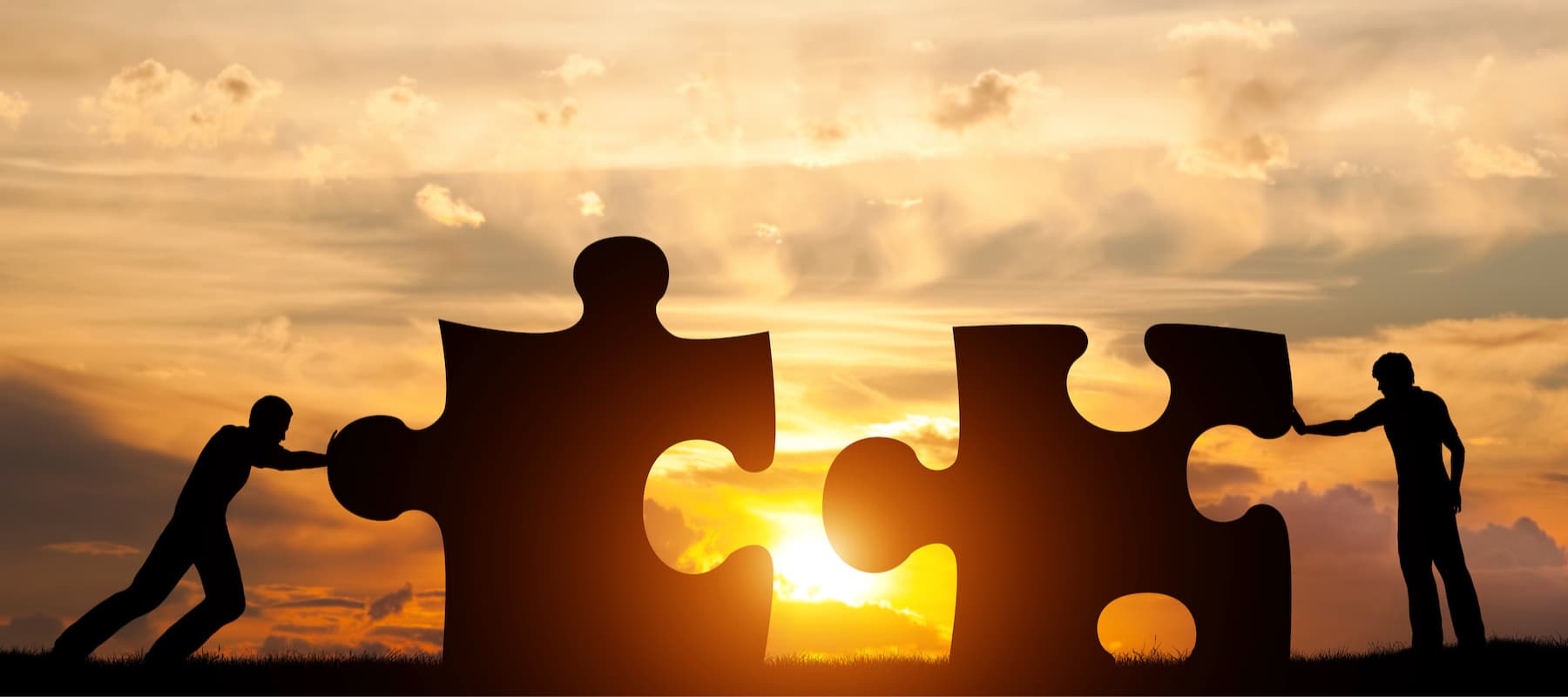 Pi­o­neer­ing Click Chem­istry in Hu­mans
Reimagining cancer treatments
Cancer is a leading cause of death worldwide, accounting for nearly 10 million deaths in 2020, which is nearly one in six deaths. Recently, we have seen incredible advances in novel cancer therapies such as immune checkpoint inhibitors, cell therapies, and antibody-drug conjugates that have revamped cancer care and improved survival rates for patients.
Despite this significant progress in therapeutic targeting, why are we still seeing such a high mortality rate? The reason is that promising therapies are often limited by their therapeutic index, which is a measure of the effective dose of a drug, relative to its safety. If we could broaden the therapeutic indices of currently available medicines, it would revolutionize cancer treatments. We are still on the quest to find the ultimate cancer medicine – highly effective in several cancer types, safe, and precisely targeted to the tumor site.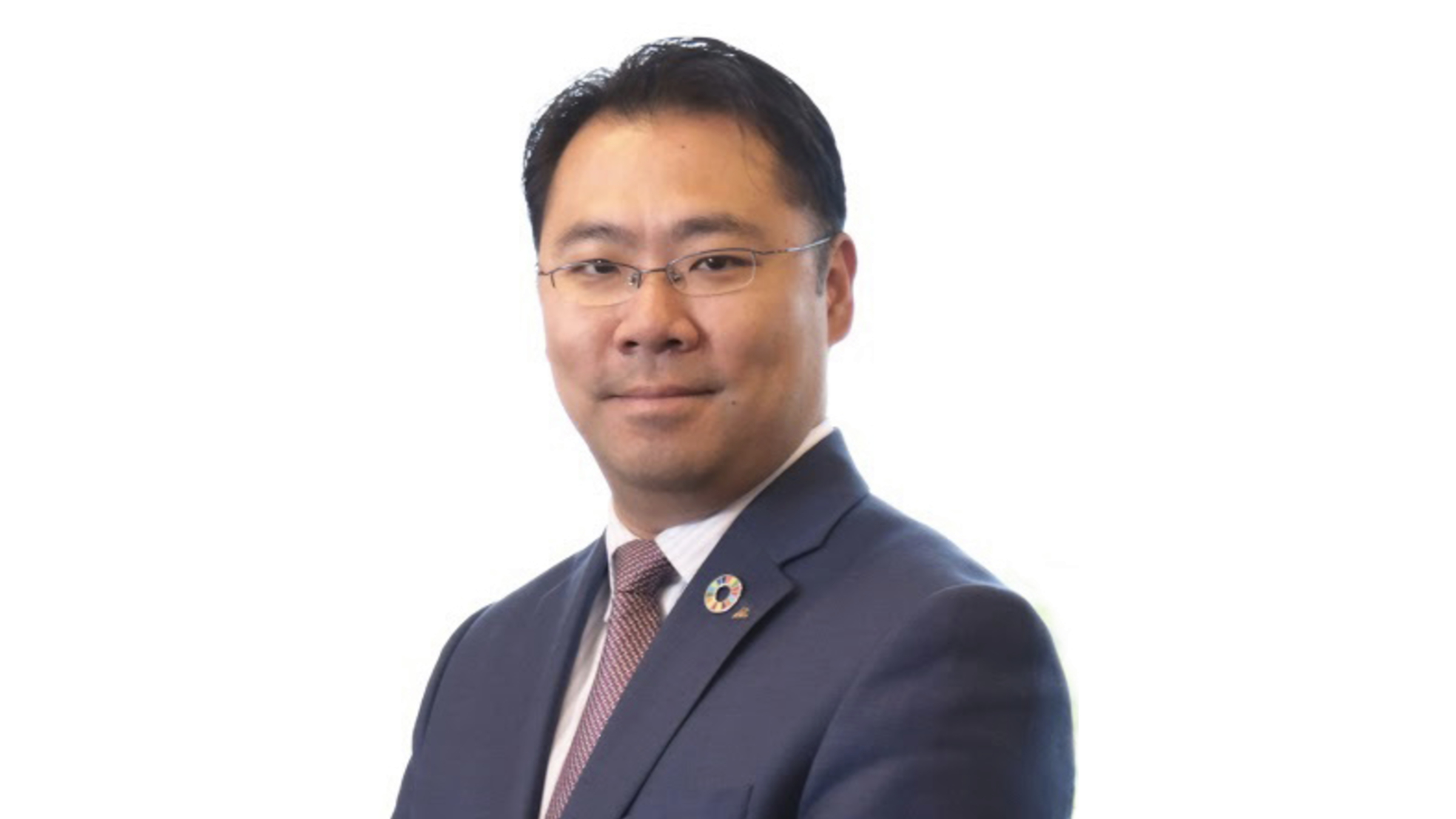 Ivan Cheung, Eisai US chairman and CEO
Bio­gen, Ei­sai re­fresh amy­loid hy­poth­e­sis with PhI­II show­ing Alzheimer's med slows cog­ni­tive de­cline
In the first look at Phase III data for lecanemab, Eisai and Biogen's follow-up Alzheimer's drug to the embattled Aduhelm launch, results show the drug passed with flying colors on a test looking at memory, problem solving and other dementia metrics.
One of the most-watched Alzheimer's therapies in the clinic, lecanemab met the study's primary goal on the CDR-SB — Clinical Dementia Rating-Sum of Boxes — giving the biotech the confidence to ask for full approval in the US, EU and Japan by next March 31. The experimental drug reduced clinical decline on the scale by 27% compared to placebo at 18 months, the companies said Tuesday night Eastern time and Wednesday morning in Japan.
Keep reading Endpoints with a free subscription
Unlock this story instantly and join 151,200+ biopharma pros reading Endpoints daily — and it's free.
Gilead names 'k­ing­pin­s' in coun­ter­feit HIV med law­suit
Gilead is mounting its counterfeit drug lawsuit, naming two "kingpins" and a complex network of conspirators who allegedly sold imitation bottles of its HIV meds, some of which ended up in US pharmacies.
The pharma giant on Wednesday provided an update on what it called a "large-scale, sophisticated counterfeiting conspiracy," accusing two new defendants of "leading and orchestrating" a scheme to sell hundreds of millions of dollars in illegitimate drugs posing as meds such as Biktarvy and Descovy.
Pa­tient re­port finds con­sti­pa­tion con­di­tion not well man­aged, open­ing door for bet­ter ed­u­ca­tion from phar­ma
Advertising for constipation treatments often uses light-hearted humor in an effort to spur open discussions about the sometimes stigmatized topic. However, that may not be enough to get people to take the condition seriously, a new patient report from Phreesia finds.
Fewer than one-fifth (17%) of patients with constipation surveyed understand the longer-term health risks of constipation such as hemorrhoids and bowel incontinence. Many are trying to manage their condition with over-the-counter medicines, but often for much longer than recommended. An equal 68% say they use home remedies or OTC meds to manage constipation. But while 90% understand that OTCs are not intended for long-term use, 50% have used an OTC constipation medicine for more than a year.
Keep reading Endpoints with a free subscription
Unlock this story instantly and join 151,200+ biopharma pros reading Endpoints daily — and it's free.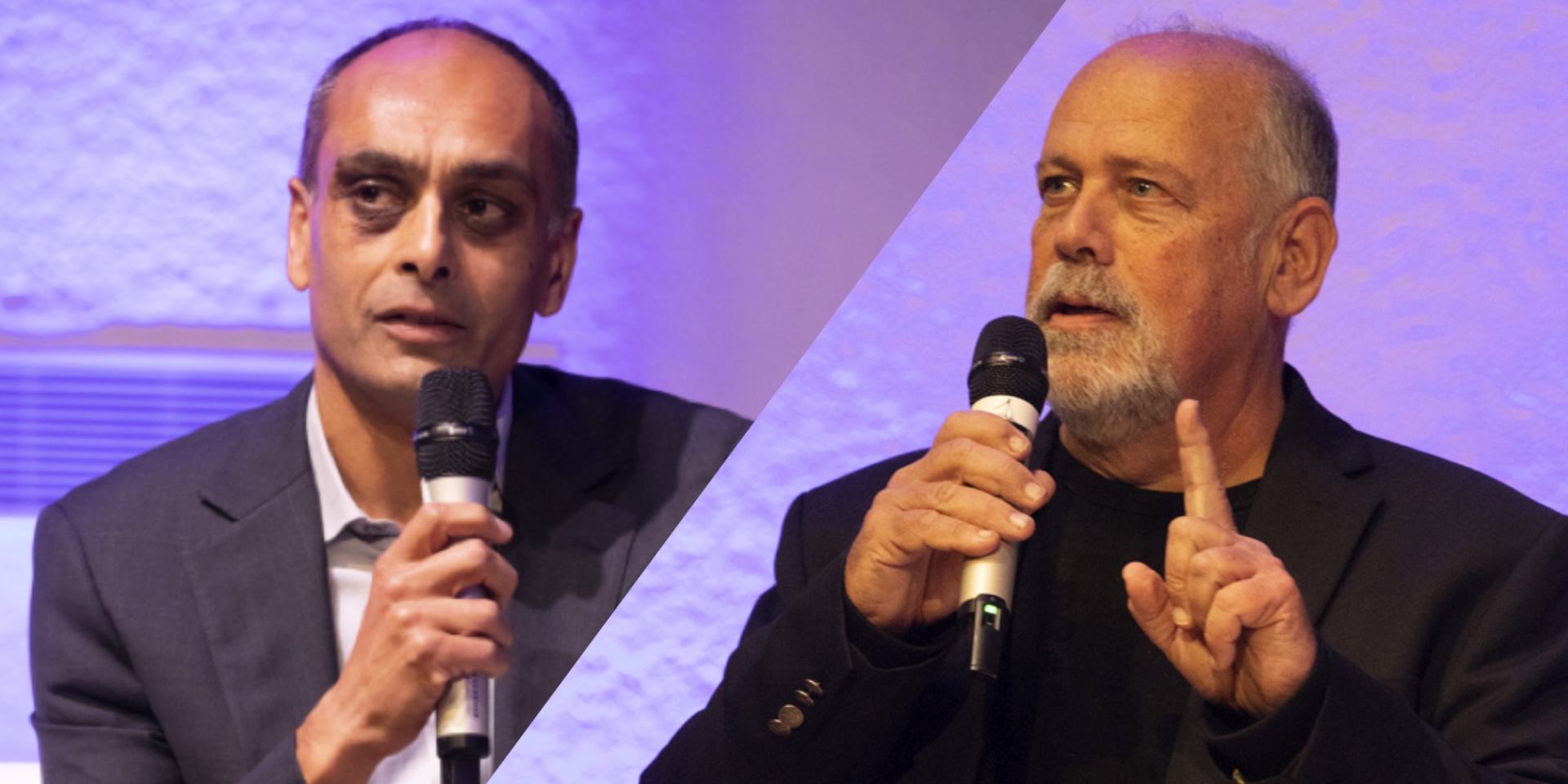 Nooman Haque, head of life sciences and healthcare at Silicon Valley Bank, and John Carroll
I'm head­ed to Lon­don soon for #EU­BIO22. Care to join me?
It was great getting back to a live ESMO conference/webinar in Paris followed by a live pop-up event for the Endpoints 11 in Boston. We're staying on the road in October with our return for a live/streaming EUBIO22 in London.
Silicon Valley Bank's Nooman Haque and I are once again jumping back into the thick of it with a slate of virtual and live events on October 12. I'll get the ball rolling with a virtual fireside chat with Novo Nordisk R&D chief Marcus Schindler, covering their pipeline plans and BD work.
Tar­sus looks to raise aware­ness of eye­lid mite dis­ease in cam­paign aimed at eye­care spe­cial­ists
Eyelid mite disease may be "gross" but it's also fairly common, affecting about 25 million people in the US.
Called demodex blepharitis, it's a well-known condition among eyecare professionals, but they often don't always realize how common it is. Tarsus Pharmaceuticals wants to change that with a new awareness campaign called "Look at the Lids."
The campaign and website debut Thursday — just three weeks after Tarsus filed for FDA approval for a drug that treats the disease.
Keep reading Endpoints with a free subscription
Unlock this story instantly and join 151,200+ biopharma pros reading Endpoints daily — and it's free.
Cell and gene ther­a­pies from acad­e­mia: EMA to help 5 projects go­ing af­ter un­met clin­i­cal needs
The European Medicines Agency said Thursday that it's launching a new pilot program to help academic and other nonprofit researchers developing advanced therapy medicinal products, which includes cell and gene therapies.
Academics have proven to be enormously useful in feeding new products, like chimeric antigen receptor (CAR)-T cell therapies first developed by Memorial Sloan Kettering, and ushered to the market by biopharma companies. Jean Bennett, formerly with the University of Pennsylvania, also saw her research lead to the approval of gene therapy Luxturna, which Roche now owns.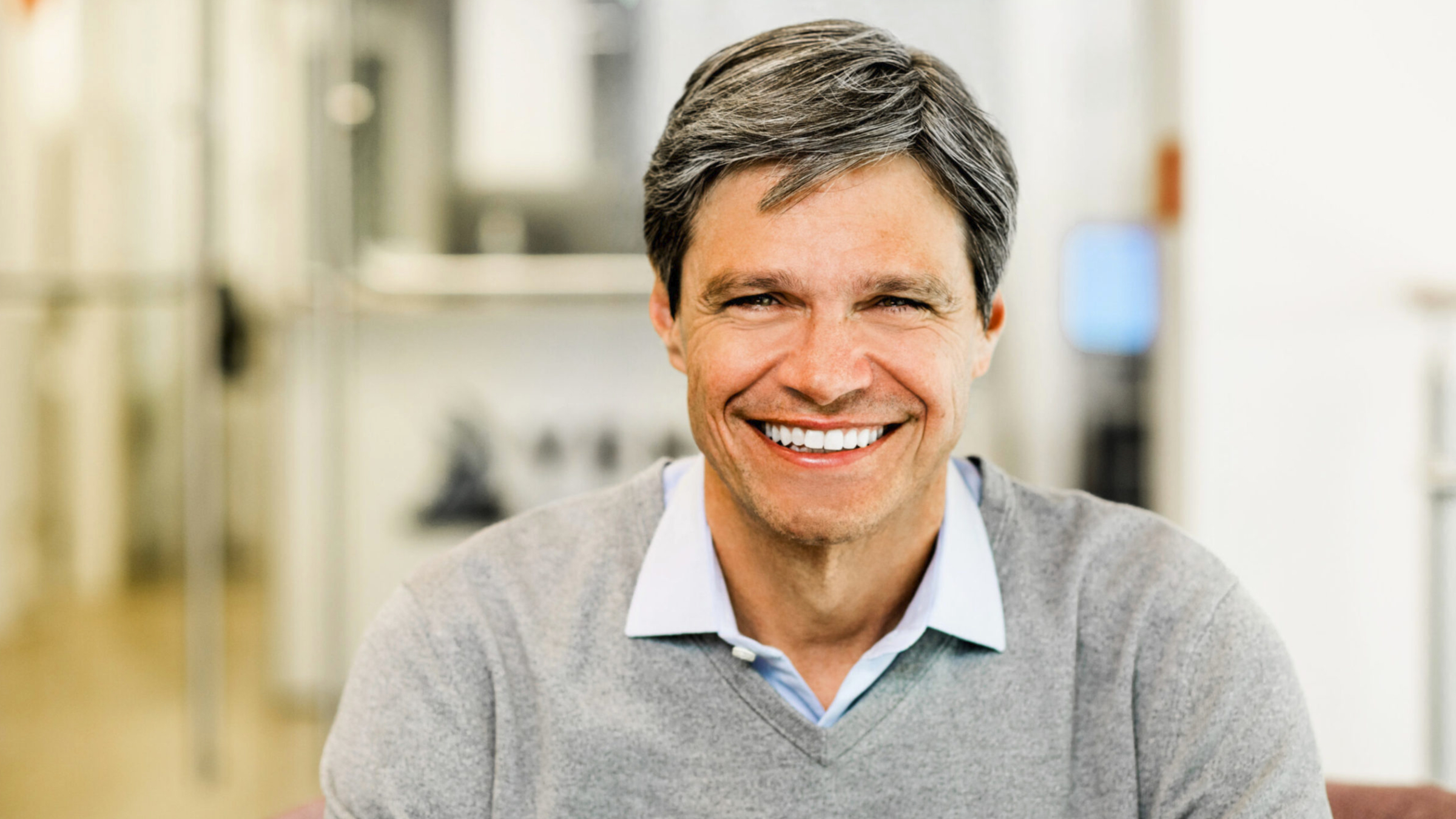 Marcelo Bigal, Ventus Therapeutics CEO
No­vo Nordisk joins No­var­tis, Roche in NL­RP3 are­na, bet­ting $70M cash on NASH, car­diometa­bol­ic us­es
As a drug target, the NLRP3 inflammasome has drawn serious interest from Big Pharma, inspiring a series of M&A deals from Novartis and Roche on top of venture investments by others. Now Novo Nordisk is jumping on the bandwagon — and the Danish pharma giant is taking the target where it knows best.
Novo Nordisk is getting its NLRP3 inhibitors from Ventus Therapeutics, a Versant-backed startup that set out to make some of the best NLRP3 drugs out there by incorporating new insights into the structure of the target complex.
Keep reading Endpoints with a free subscription
Unlock this story instantly and join 151,200+ biopharma pros reading Endpoints daily — and it's free.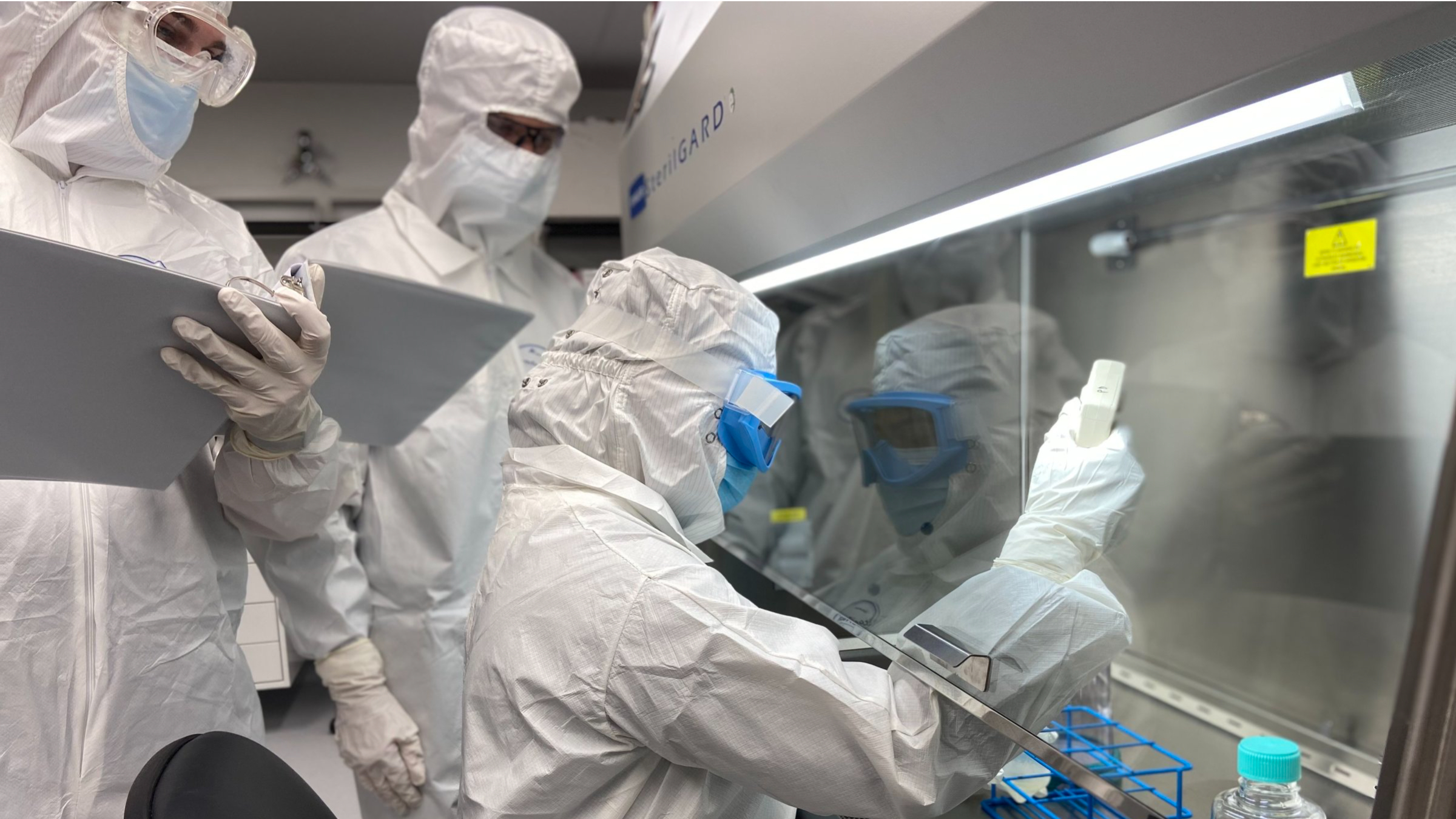 Work taking place in the clean rooms at Vor (Credit: Vor)
Vor Bio opts to keep man­u­fac­tur­ing op­er­a­tions in-house for de­vel­op­ing stem cell, CAR-T ther­a­pies
While it is not uncommon for a biotech to go down the route of having the product manufactured by a contract organization, one small biotech is looking to keep its card close to its chest.
Vor Biopharma has started manufacturing operations at an in-house facility at its HQ in Cambridge, MA after beginning construction last summer.
According to the biotech, the facility aims to develop Vor's hematopoietic stem cells (eHSCs) and CAR-T therapies for patients with blood cancers. The site will initially manufacture a clinical supply of its candidate VCAR33allo to support its IND, which is slated to be submitted in the first half of next year. It also plans to transfer the production of VOR33 to the facility. Vor is getting to work quickly as engineering runs for VCAR33allo has started this week.