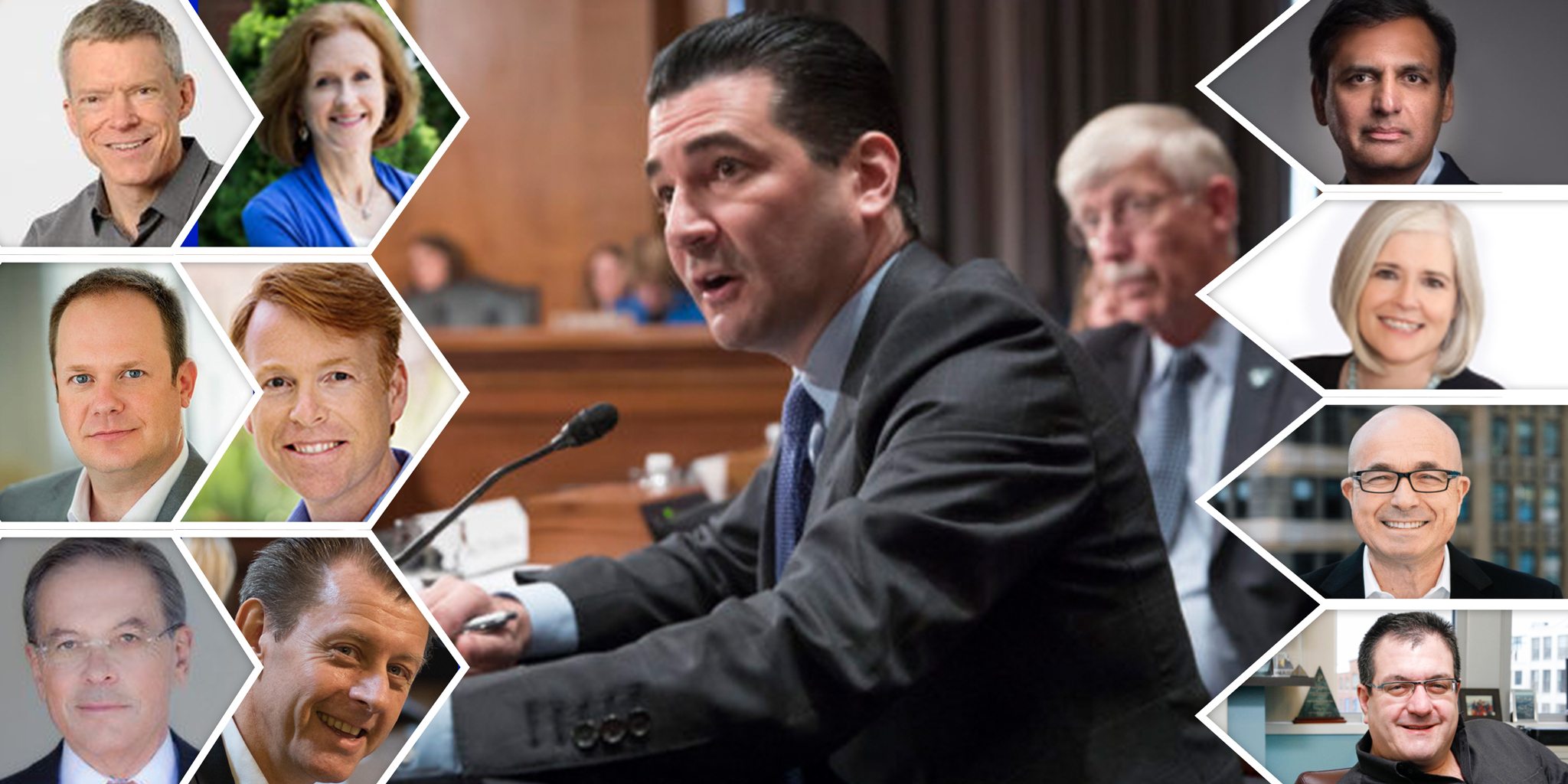 The End­points 100: Biotech ex­ecs stam­pede in­to 2018 with a cheer for the FDA and bull­ish feel­ings on pub­lic mar­kets, pri­vate in­vestors and a 'hot' M&A fu­ture
Biotech executives are pumped about 2018.
In our ongoing survey of the Endpoints 100 — a list dominated by the chiefs of a range of small, medium and large biotechs — these execs voiced a near-unanimous cheer for Scott Gottlieb and the job he's doing at the FDA, where most see real, fast progress in speeding and improving the drug review process, with even more to come in the year ahead.
There's a sense that the debate over drug prices is here to stay, with a solid majority looking for the issue to grow even more intense in 2018.
The vast majority of these companies plan to add to their staffs in the coming 12 months, as venture investing remains either good or excellent.
The public markets are viewed even somewhat better than earlier checks — though we took this survey as US markets experienced their worst week in two years.
And after a long cool spell on the M&A front, a big majority are looking for the M&A front to run hot, with valuations high to medium.
I'll get into much more detail with what execs are saying below, but that's the quick read on the buoyant sentiment that underscores the industry at the beginning of this second year of the Endpoints 100 survey. We're also offering a look at how some of these issues on access to capital and public markets have trended since we launched the first survey back in the fourth quarter of 2016.
Altogether a record 91 biotech execs completed the survey by the deadline. Our thanks to all of them, because the survey depends on the data, and no industry can understand that better than biotech. — John Carroll
Keep reading Endpoints with a free subscription
Unlock this story instantly and join 120,700+ biopharma pros reading Endpoints daily — and it's free.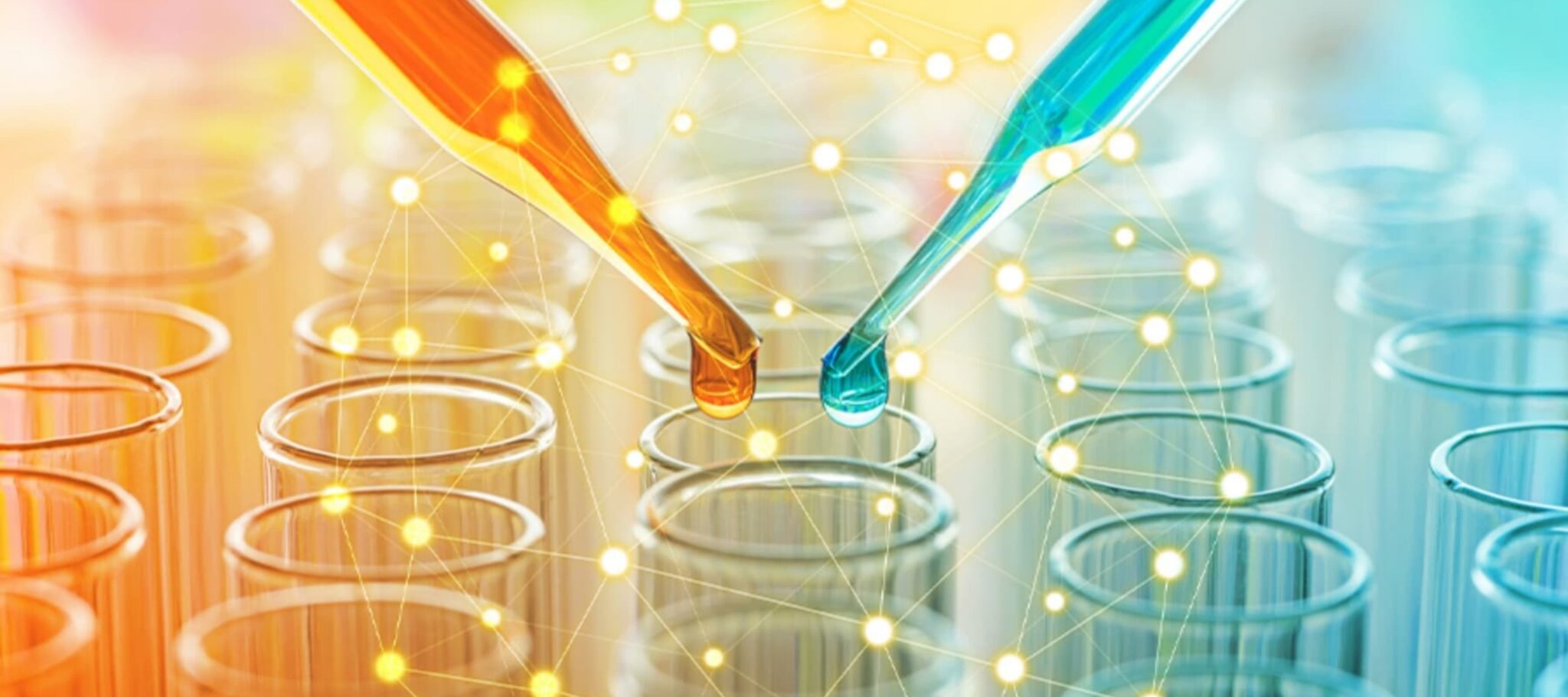 Biotech and Big Phar­ma: A blue­print for a suc­cess­ful part­ner­ship
Strategic partnerships have long been an important contributor to how drugs are discovered and developed. For decades, big pharma companies have been forming alliances with biotech innovators to increase R&D productivity, expand geographical reach and better manage late-stage commercialization costs.
Noël Brown, Managing Director and Head of Biotechnology Investment Banking, and Greg Wiederrecht, Ph.D., Managing Director in the Global Healthcare Investment Banking Group at RBC Capital Markets, are no strangers to the importance of these tie-ups. Noël has over 20 years of investment banking experience in the industry. Before moving to the banking world in 2015, Greg was the Vice President and Head of External Scientific Affairs (ESA) at Merck, where he was responsible for the scientific assessment of strategic partnership opportunities worldwide.
No­var­tis' sec­ond at­tempt to repli­cate a stun­ning can­cer re­sult falls flat
Novartis' hopes of turning one of the most surprising trial data points of the last decade into a lung cancer drug has taken another setback.
The Swiss pharma announced Monday that its IL-1 inhibitor canakinumab did not significantly extend the lives or slow the disease progression of patients with previously untreated locally advanced or metastatic non-small cell lung cancer when compared to standard of-care alone.
Keep reading Endpoints with a free subscription
Unlock this story instantly and join 120,700+ biopharma pros reading Endpoints daily — and it's free.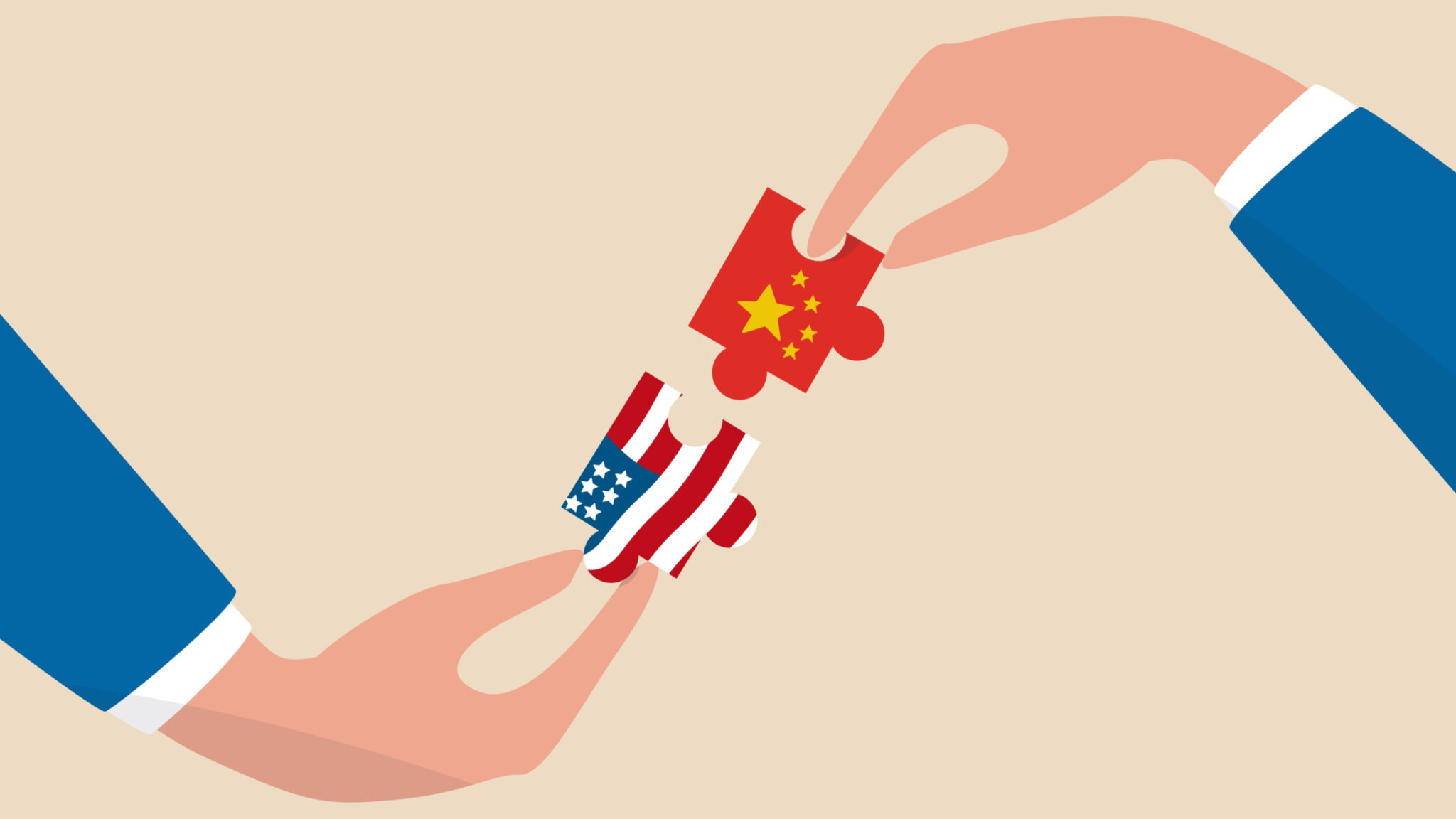 How Chi­na turned the ta­bles on bio­phar­ma's glob­al deal­mak­ing
Fenlai Tan still gets chills thinking about the darkest day of his life.
Three out of eight lung cancer patients who received a tyrosine kinase inhibitor developed by his company, Betta Pharma, died in the span of a month. Tan, the chief medical officer, was summoned to Peking Union Medical College Hospital, where the head of the clinical trial department told him that the trial investigators would be conducting an autopsy to see if the patients had died of the disease — they were all very sick by the time they enrolled — or of interstitial lung disease, a deadly side effect tied to the TKI class that's been reported in Japan.
No­var­tis dumps AveX­is pro­gram for Rett syn­drome af­ter fail­ing re­peat round of pre­clin­i­cal test­ing
Say goodbye to AVXS-201.
The Rett syndrome gene therapy drug made by AveXis — the biotech that was bought, kept separate, then renamed and finally absorbed by Novartis into its R&D division — has been dropped by the biopharma.
In Novartis' third quarter financial report, the pharma had found that preclinical data did not support development of the gene therapy into IND-enabling trials and beyond. The announcement comes a year after Novartis told the Rett Society how excited it was by the drug — and its potential benefits and uses.
Keep reading Endpoints with a free subscription
Unlock this story instantly and join 120,700+ biopharma pros reading Endpoints daily — and it's free.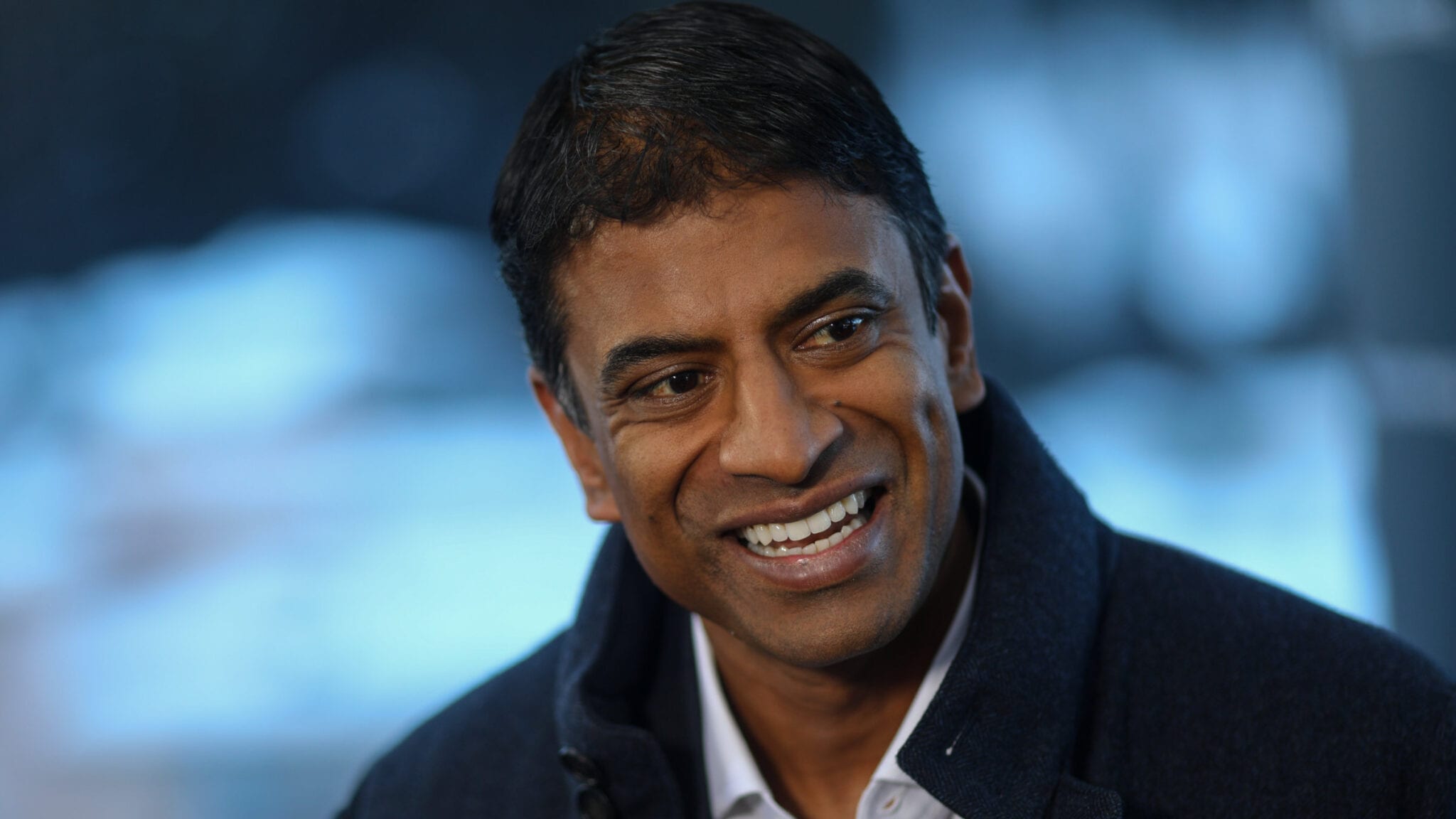 Vas Narasimhan, Novartis CEO (Simon Dawson/Bloomberg via Getty Images)
With San­doz con­tin­u­ing to drag on No­var­tis, Vas Narasimhan says he may fi­nal­ly be ready for a sale or spin­off
After years of rehab work aimed at getting Sandoz in fighting trim to compete in a market overshadowed by declining prices, CEO Vas Narasimhan took a big step toward possibly selling or spinning off the giant generic drug player.
The pharma giant flagged plans to launch a strategic review of the business in its Q3 update, noting that "options range from retaining the business to separation."
Analysts have been poking and prodding Novartis execs for years now as Narasimhan attempted to remodel a business that has been a drag on its performance during most of his reign in the CEO suite. The former R&D chief has made it well known that he's devoted to the innovative meds side of the business, where they see the greatest potential for growth.
Keep reading Endpoints with a free subscription
Unlock this story instantly and join 120,700+ biopharma pros reading Endpoints daily — and it's free.
As pres­sure to share tech­nol­o­gy mounts, BioN­Tech se­lects Rwan­da for lat­est vac­cine site
BioNTech's first mRNA-based vaccine site in Africa will call Rwanda home, and construction is set to start in mid-2022, the company announced Tuesday at a public health forum.
The German company signed a memorandum of understanding, after a meeting between Rwanda's Minister of Health, Daniel Ngamije, Senegal's Minister of Foreign Affairs Aïssata Tall Sall, and senior BioNTech officials. Construction plans have been finalized, and assets have been ordered. The agreement will help bring end-to-end manufacturing to Africa, and as many as several hundred million doses of vaccines per year, though initial production will be more modest.
Robert Spurr, President Salix Pharmaceuticals
Bausch Health's Sal­ix pi­lots study to shine light on chron­ic liv­er dis­ease and push back on stereo­types
October is both breast cancer awareness and liver disease awareness month. While there's no doubt which condition draws more attention during the month, Salix wants to change that.
Salix, Bausch Health's gastroenterology arm, piloted its first chronic liver disease report and physician survey with results out this week aimed at raising awareness and dispelling stereotypes.
While 4.5 million people have chronic liver disease or cirrhosis – which is even more than 3.8 million women diagnosed with breast cancer – the research found chronic liver disease "has not received the attention or level of effort needed for adequate prevention, diagnosis, and standardization of its management."
Keep reading Endpoints with a free subscription
Unlock this story instantly and join 120,700+ biopharma pros reading Endpoints daily — and it's free.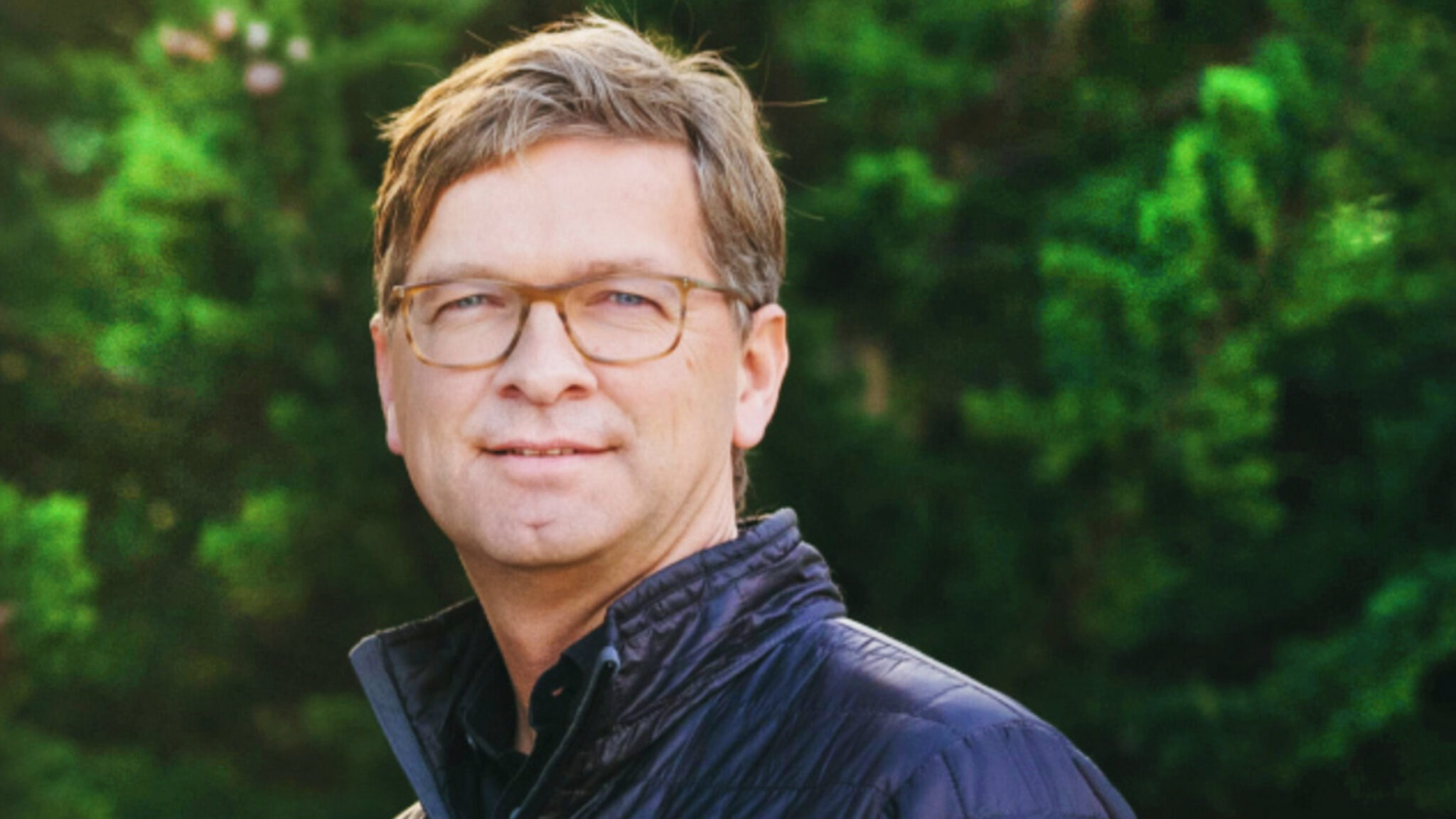 Peter Nell, Mammoth Biosciences CBO
UP­DAT­ED: Jen­nifer Doud­na spin­out inks a Mam­moth CRISPR deal with Ver­tex worth near­ly $700M
When a company gets its start in gene editing pioneer Jennifer Doudna's lab, it's bound to make headlines. But three years in, the fanfare still hasn't died down for Mammoth Biosciences. Now, the Brisbane, CA-based company is cheering on its first major R&D pact.
Mammoth unveiled a nearly $700 million deal with Vertex on Tuesday morning, good for the development of in vivo gene therapies for two mystery diseases. The stars of the show are Mammoth's ultra-small CRISPR systems, including two Cas enzymes licensed from Doudna's lab over the past couple years, Cas14 and Casɸ.
Keep reading Endpoints with a free subscription
Unlock this story instantly and join 120,700+ biopharma pros reading Endpoints daily — and it's free.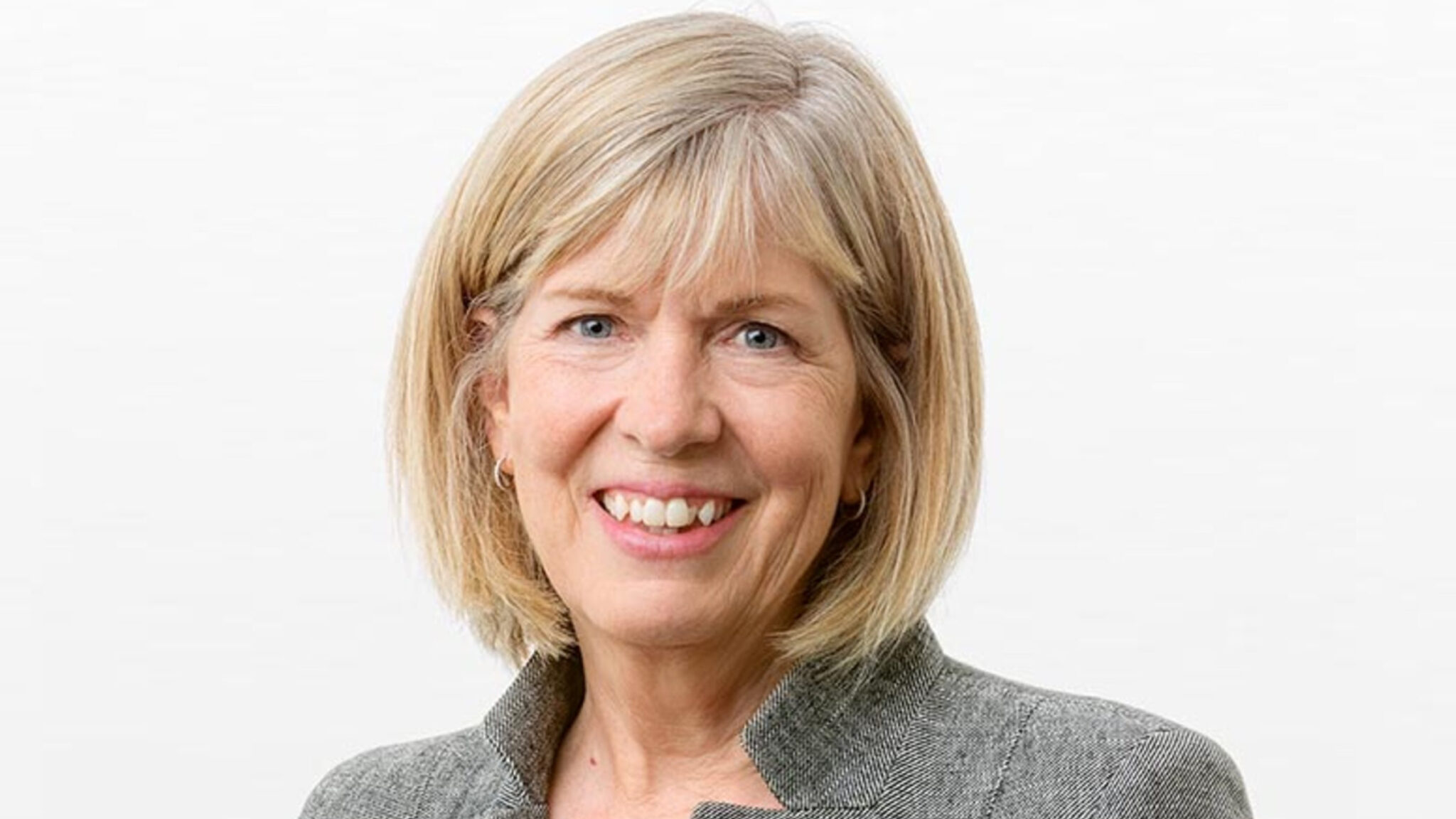 Katie Fanning, Mozart Therapeutics CEO
Mozart Ther­a­peu­tics makes its of­fi­cial de­but, jump­ing in­to the hot Treg R&D field with some big-name in­vestors back­ing it
Treg cells have been getting more and more attention recently among autoimmune specialists. There's been Jeff Bluestone's Sonoma, the $157 million launch of GentiBio this summer and Egle Therapeutics — which launched just last week — to name a few.
Now, there's a new Treg player jumping in that wants to distinguish itself in the market: Mozart Therapeutics. Today, the biotech is emerging from stealth in its official debut with a $55 million Series A — with a bunch of A-list Big Pharma names on board a syndicate led by ARCH.