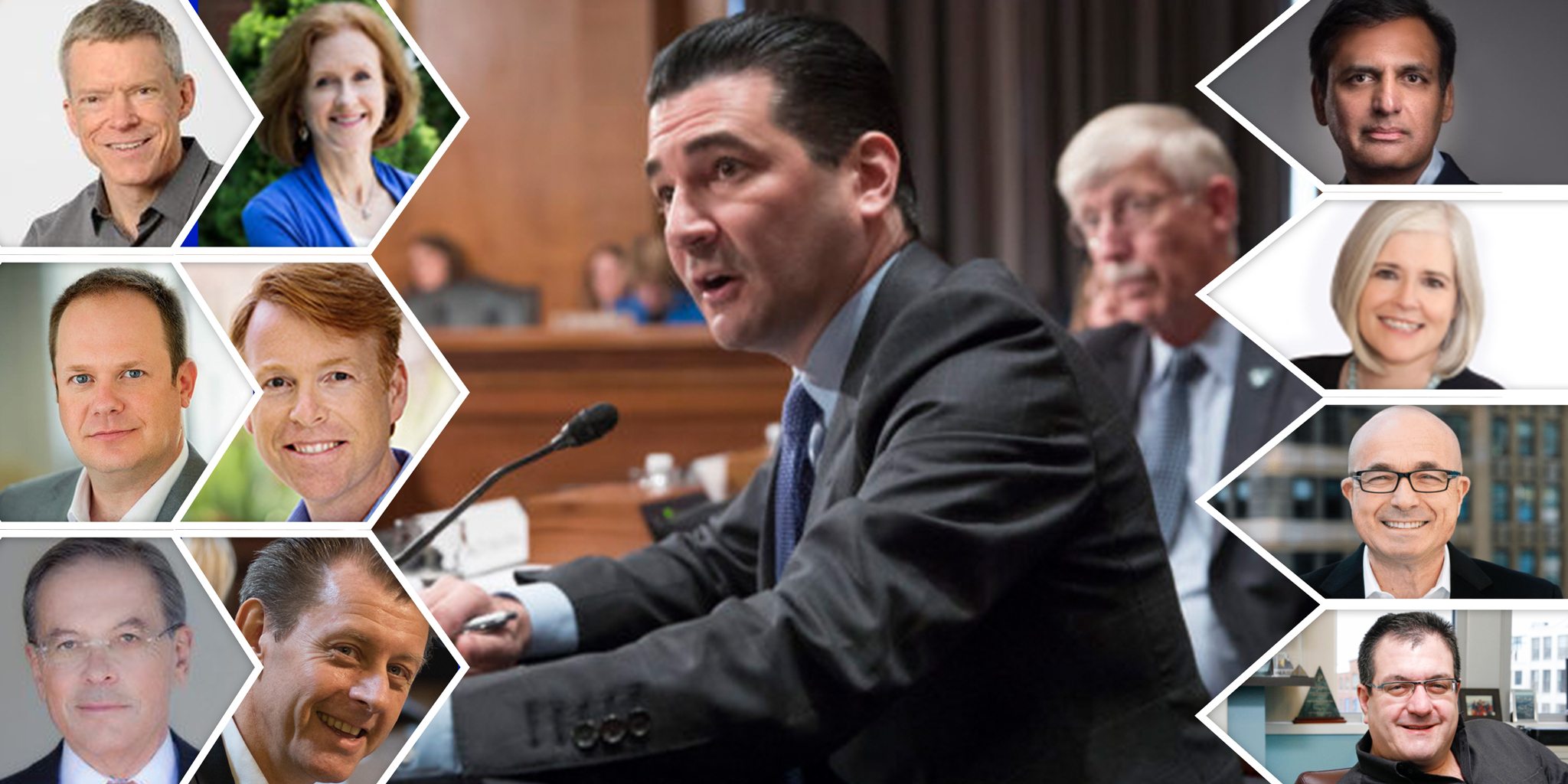 The End­points 100: Biotech ex­ecs stam­pede in­to 2018 with a cheer for the FDA and bull­ish feel­ings on pub­lic mar­kets, pri­vate in­vestors and a 'hot' M&A fu­ture
Biotech executives are pumped about 2018.
In our ongoing survey of the Endpoints 100 — a list dominated by the chiefs of a range of small, medium and large biotechs — these execs voiced a near-unanimous cheer for Scott Gottlieb and the job he's doing at the FDA, where most see real, fast progress in speeding and improving the drug review process, with even more to come in the year ahead.
There's a sense that the debate over drug prices is here to stay, with a solid majority looking for the issue to grow even more intense in 2018.
The vast majority of these companies plan to add to their staffs in the coming 12 months, as venture investing remains either good or excellent.
The public markets are viewed even somewhat better than earlier checks — though we took this survey as US markets experienced their worst week in two years.
And after a long cool spell on the M&A front, a big majority are looking for the M&A front to run hot, with valuations high to medium.
I'll get into much more detail with what execs are saying below, but that's the quick read on the buoyant sentiment that underscores the industry at the beginning of this second year of the Endpoints 100 survey. We're also offering a look at how some of these issues on access to capital and public markets have trended since we launched the first survey back in the fourth quarter of 2016.
Altogether a record 91 biotech execs completed the survey by the deadline. Our thanks to all of them, because the survey depends on the data, and no industry can understand that better than biotech. — John Carroll
Keep reading Endpoints with a free subscription
Unlock this story instantly and join 62,300+ biopharma pros reading Endpoints daily — and it's free.
Mi­rati preps its first look at their KRAS G12C con­tender, and they have to clear a high bar for suc­cess
If you're a big KRAS G12C fan, mark your calendars for October 28 at 4:20 pm EDT.
That's when Mirati $MRTX will unveil its first peek at the early clinical data available on MRTX849 in presentations at the AACR-NCI-EORTC International Conference on Molecular Targets and Cancer Therapeutics in Boston.
Mirati has been experiencing the full effect of a rival's initial success at targeting the G12C pocket found on KRAS, offering the biotech some support on the concept they're after — and biotech fans a race to the top. Amgen made a big splash with its first positive snapshot on lung cancer, but deflated sky-high expectations as it proved harder to find similar benefits in other types of cancers.
Keep reading Endpoints with a free subscription
Unlock this story instantly and join 62,300+ biopharma pros reading Endpoints daily — and it's free.
Eli Lil­ly's first PhI­II show­down for their $1.6B can­cer drug just flopped — what now?
When Eli Lilly plunked down $1.6 billion in cash to acquire Armo Biosciences a little more than a year ago, the stars seemed aligned in its favor. The jewel in the crown they were buying was pegilodecakin, which had cleared the proof-of-concept stage and was already in a Phase III trial for pancreatic cancer.
And that study just failed.
Lilly reported this morning that their cancer drug flopped on overall survival when added to FOLFOX (folinic acid, 5-FU, oxaliplatin), compared to FOLFOX alone among patients suffering from advanced pancreatic cancer.
Keep reading Endpoints with a free subscription
Unlock this story instantly and join 62,300+ biopharma pros reading Endpoints daily — and it's free.
The FDA will hus­tle up an ex­pe­dit­ed re­view for As­traZeneca's next shot at a block­buster can­cer drug fran­chise
AstraZeneca paid a hefty price to partner with Daiichi Sankyo on their experimental antibody drug conjugate for HER2 positive breast cancer. And they've been rewarded with a fast ride through the FDA, with a straight shot at creating another blockbuster oncology franchise.
Keep reading Endpoints with a free subscription
Unlock this story instantly and join 62,300+ biopharma pros reading Endpoints daily — and it's free.
Biogen
Cambridge, Massachusetts, USA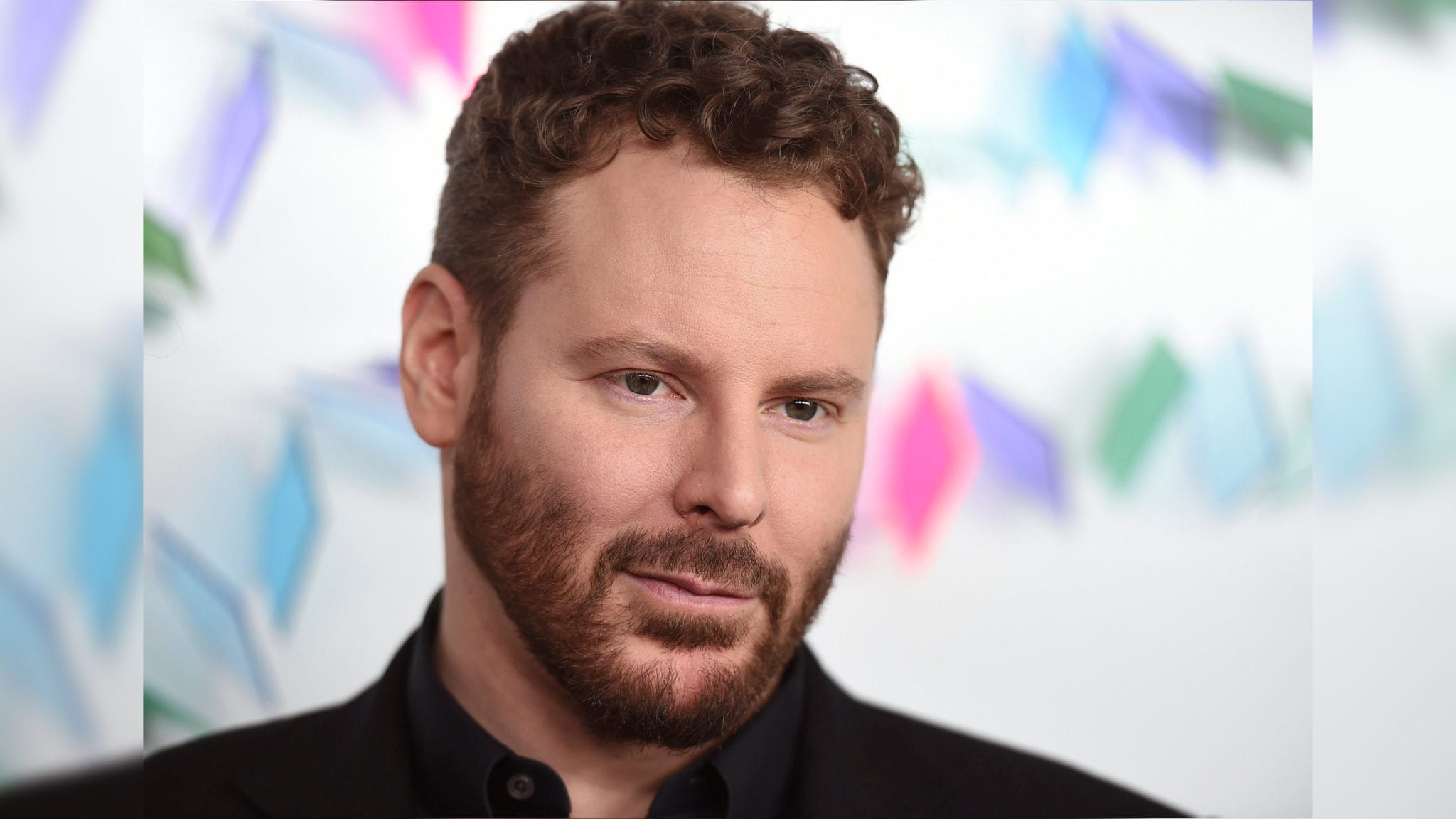 Sean Park­er helps cre­ate a CRISPRed cell ther­a­py 2.0 play — and he's got a high-pro­file set of lead­ers on the team
You can rack up one more high-profile debut effort in the wave of activity forming around cell therapy 2.0. It's another appealing Bay Area group that's attracted some of the top hands in the business to a multi-year effort to create a breakthrough. And they have $85 million in hand to make that first big step to the clinic.
Today it's Ken Drazan and the team at South San Francisco-based ArsenalBio that are coming from behind the curtain for a public bow, backed by billionaire Sean Parker and a collection of investors that includes Beth Seidenberg's new venture investment operation based in LA.
Drazan — a J&J Innovation vet with a long record of entrepreneurial endeavors — exited the stage in 2018 when his last mission ended as he stepped aside as president of Grail. It wasn't long, though, before he was helping out with a business plan for ArsenalBio that revolved around the work of a large group of interconnected scientists supported by the Parker Institute for Cancer Immunology.
The biotech started by putting together an "arsenal" of technologies aimed at making cell therapies for cancer much, much better than the rather crude first-generation drugs that hit the market from Novartis and Kite.
Their drugs have become the baseline against which all others are being measured.
"The technology set we're developing is independent of the chassis," Drazan tells me. "It doesn't have to be autologous (extracted from the patient) or allogeneic (off the shelf). It doesn't have to be a T cell, it could be a B cell." But they are starting out on the autologous side, where they have the most knowledge and insight into manufacturing techniques.
It also doesn't have to be close to the clinic.
Drazan expects the biotech will be working its way through preclinical operations for "a few years," with enough money from the $85 million launch round to get into humans.
By today's superheated fundraising standards, that's not a huge amount of cash. Lyell, another cell therapy 2.0 startup we featured last week, raised $600 million in a year, including a big chunk of cash from GlaxoSmithKline. Drazan is interested in dealmaking as well, but he also knows he has the cash necessary to support the company for a good run — a key part of what it takes to bring together a stellar team of top players.
Keep reading Endpoints with a free subscription
Unlock this story instantly and join 62,300+ biopharma pros reading Endpoints daily — and it's free.
UCB tries to win some re­spect in the crowd­ed pso­ri­a­sis mar­ket with a dual IL-17 ap­proach — and it won't be easy
For a pharma company with about $5 billion in revenue, a couple of respectably sized blockbuster drugs on the market and some high-profile partners like Amgen, Belgium's UCB has kept an unusually low profile on the pipeline side of things over the years.
Until now.
Just days after striking a $2.1 billion deal to buy Ra Pharmaceuticals and its C5 rival to Soliris, UCB is posting positive top-line Phase III results for a dual IL-17 inhibitor that it's steering into one of the most competitive commercial spaces in the industry. And despite plenty of obvious challenges as they struggle to roll out Evenity with Amgen and patent expirations loom on its franchise drugs, including Cimzia, the company just may be ready to tackle some of the biggest players on the planet.
In their first of 3 Phase III studies for bimekizumab, researchers touted top-line wins on statistically significant results on clearing plaque psoriasis, including a victory over J&J's IL-23 contender Stelara on key endpoints. The drug targets both IL-17A and IL-17F, a modification on the IL-17A strategy laid out for Taltz (Eli Lilly) and Cosentyx (Novartis). And the new group also includes J&J's Tremfya and AbbVie's Skyrizi.
We don't know the PASI90 and IGA scores — but UCB knows that with the kind of heavyweight competition it faces with Novartis and others, marginal gains for patients won't stack up. So we'll be watching for the hard numbers. And there's another head-to-head with Cosentyx that will play a big role in pushing up analysts' projections on peak sales, which currently fall well short of blockbuster status.
UCB hasn't exactly been in the spotlight for the last few years, but it's in a position now that the company has to win some respect in R&D, with blockbuster projects that can keep investors' attention at a time the industry is experiencing booming R&D development efforts around the planet.
It hasn't been easy. There was a setback on a lupus drug partnered with Biogen. But there have been some advances, with a deal to buy Proximagen's NDA-ready nasal spray therapy USL261, designed as a rescue therapy for acute repetitive seizures, for $150 million in cash and another $220 million in sales and regulatory milestones. There was even a report that the company was kicking the deflated tires at Acorda, though nothing came of that.
Late last year UCB also committed to spend up to £200 million on a new R&D hub in the UK.
That may not translate into a lot of excitement right now, but they're trying. And there's a subtle promise that more deals may be in the works.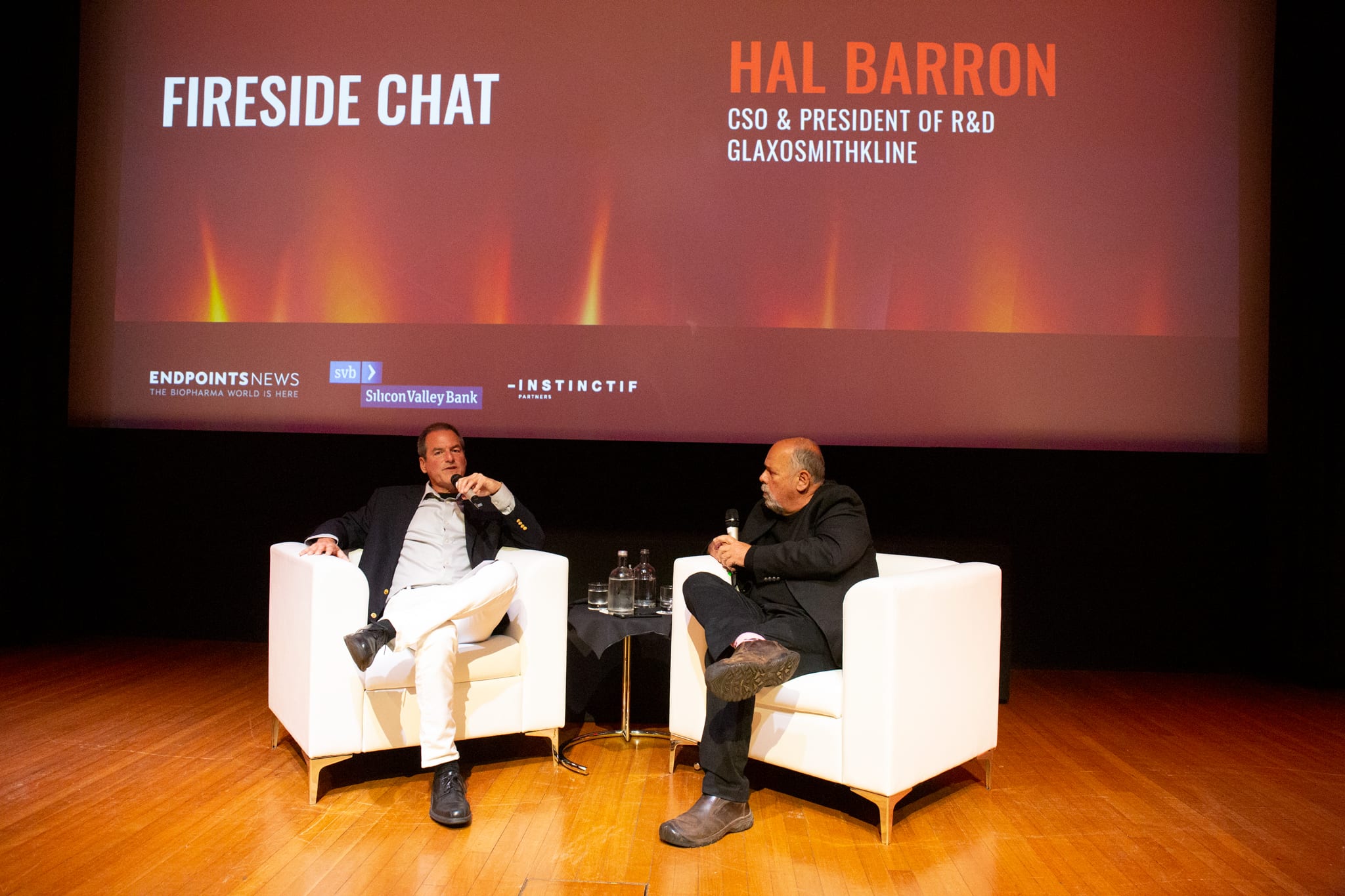 Hal Barron, GSK's president of R&D and CSO, speaks to Endpoints News founder and editor John Carroll in London at Endpoints' #UKBIO19 summit on October 8, 2019
[Video] Cel­e­brat­ing tri­al fail­ures, chang­ing the cul­ture and al­ly­ing with Cal­i­for­nia dream­ers: R&D chief Hal Bar­ron talks about a new era at GSK
Last week I had a chance to sit down with Hal Barron at Endpoints' #UKBIO19 summit to discuss his views on R&D at GSK, a topic that has been central to his life since he took the top research post close to 2 years ago. During the conversation, Barron talked about changing the culture at GSK, a move that involves several new approaches — one of which involves celebrating their setbacks as they shift resources to the most promising programs in the pipeline. Barron also discussed his new alliances in the Bay Area — including his collaboration pact with Lyell, which we covered here — frankly assesses the pluses and minuses of the UK drug development scene, and talks about his plans for making GSK a much more effective drug developer.
This is one discussion you won't want to miss. Insider and Enterprise subscribers can log-in to watch the video.
Premium subscription required
Unlock this article along with other benefits by subscribing to one of our paid plans.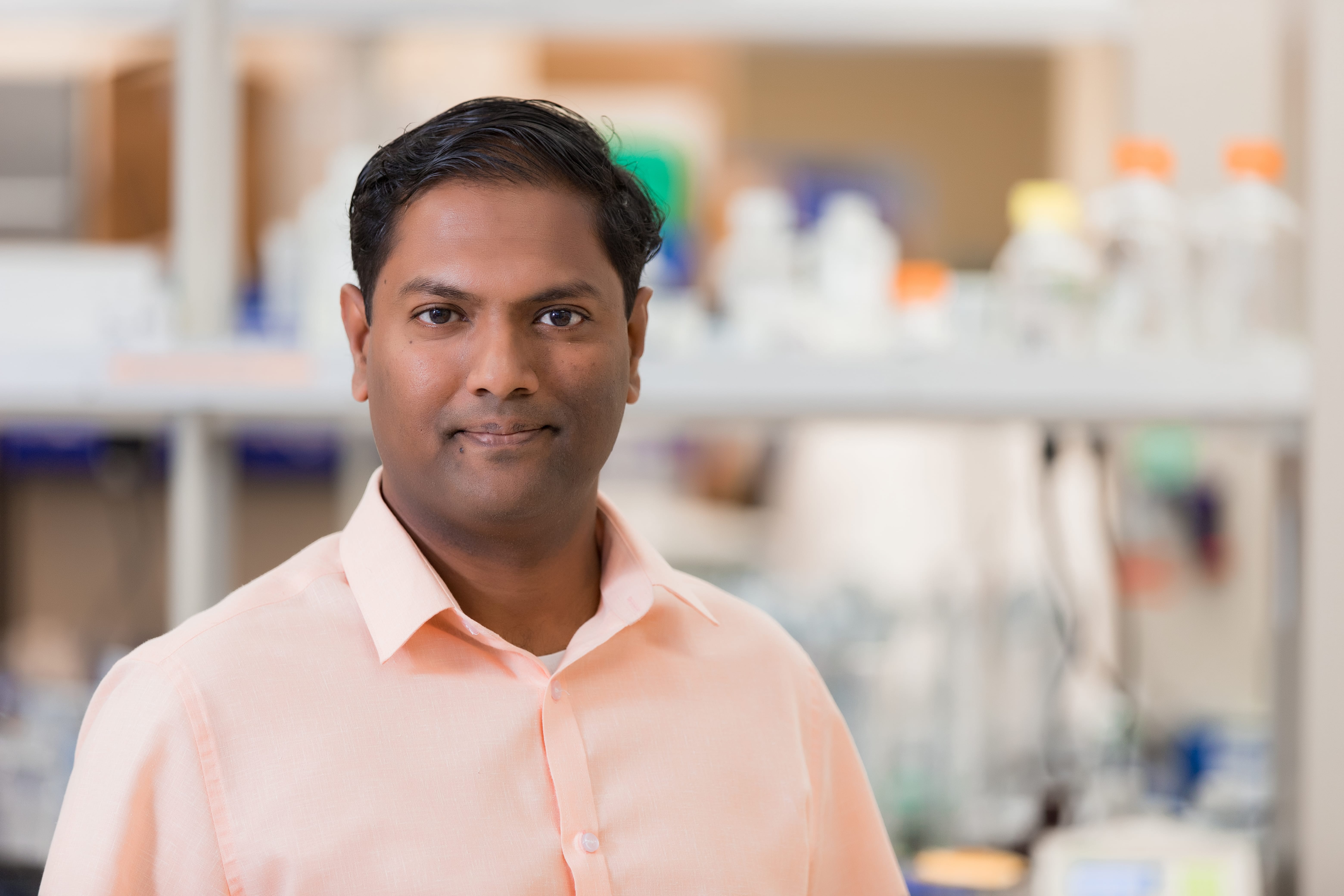 San Diego up­start de­buts dis­cov­ery en­gine that puts a twist to pro­tein degra­da­tion
For years, the idea of protein degradation — utilizing the cell's natural garbage disposal system to mark problematic proteins for destruction — remained an elegant but technically difficult concept. But now established as a promising clinical strategy, with major biopharma players such as Bayer, Gilead and Vertex trying to grab a foothold via partnership deals, a San Diego startup is looking to exploit it and push its limits.
Biogen
Cambridge, Massachusetts, USA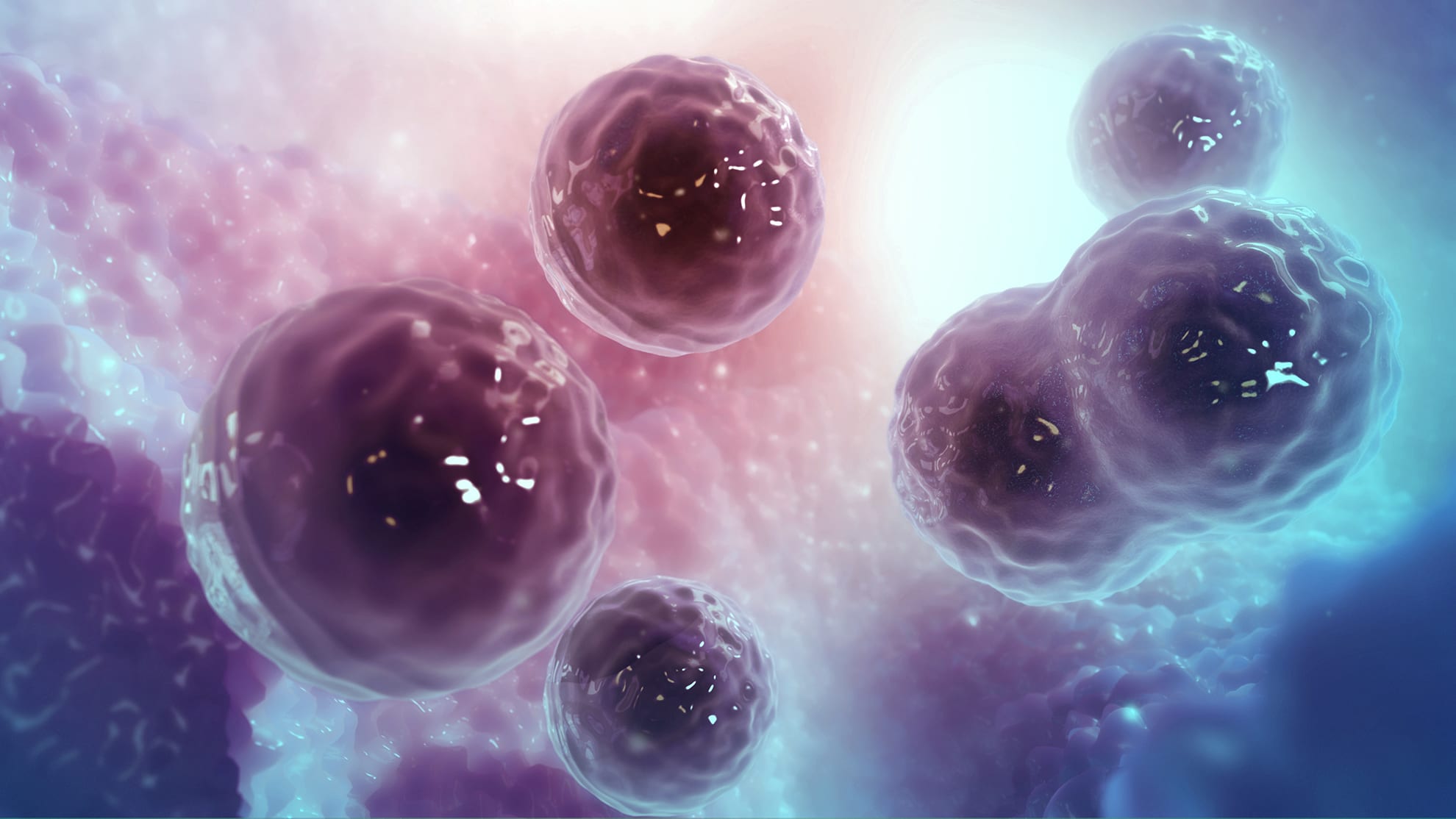 Med­ical an­i­ma­tion: Mak­ing it eas­i­er for the site and the pa­tient to un­der­stand
Medical animation has in recent years become an increasingly important tool for conveying niche information to a varied audience, particularly to those audiences without expertise in the specialist area. Science programmes today, for example, have moved from the piece-to-camera of the university professor explaining how a complex disease mechanism works, to actually showing the viewer first-hand what it might look like to shrink ourselves down to the size of an ant's foot, and travel inside the human body to witness these processes in action. Effectively communicating a complex disease pathophysiology, or the novel mechanism of action of a new drug, can be complex. This is especially difficult when the audience domain knowledge is limited or non-existent. Medical animation can help with this communication challenge in several ways.
Improved accessibility to visualisation
Visualisation is a core component of our ability to understand a concept. Ask 10 people to visualise an apple, and each will come up with a slightly different image, some apples smaller than others, some more round, some with bites taken. Acceptable, you say, we can move on to the next part of the story. Now ask 10 people to visualise how HIV's capsid protein gets arranged into the hexamers and pentamers that form the viral capsid that holds HIV's genetic material. This request may pose a challenge even to someone with some virology knowledge, and it is that inability to effectively visualise what is going on that holds us back from fully understanding the rest of the story. So how does medical animation help us to overcome this visualisation challenge?
CSL ac­cus­es ri­val Pharm­ing of par­tic­i­pat­ing in a scheme to rip off IP on HAE while re­cruit­ing se­nior R&D staffer
Pharming has landed in the middle of a legal donnybrook after recruiting a senior executive from a rival R&D team at CSL. The Australian pharma giant slapped Pharming with a lawsuit alleging that the Dutch biotech's new employee, Joseph Chiao, looted a large cache of proprietary documents as he hit the exit. And they want it all back.
Federal Judge Juan Sanchez in the Eastern District Pennsylvania court issued an injunction on Tuesday prohibiting Chiao from doing any work on HAE or primary immune deficiency in his new job and demanding that he return any material from CSL that he may have in his possession. And he wants Pharming to tell its employees not to ask for any information on the forbidden topics.
For its part, Pharming fired off an indignant response this morning denying any involvement in extracting any kind of IP from CSL, adding that it's cooperating in the internal probe that CSL has underway.
Keep reading Endpoints with a free subscription
Unlock this story instantly and join 62,300+ biopharma pros reading Endpoints daily — and it's free.