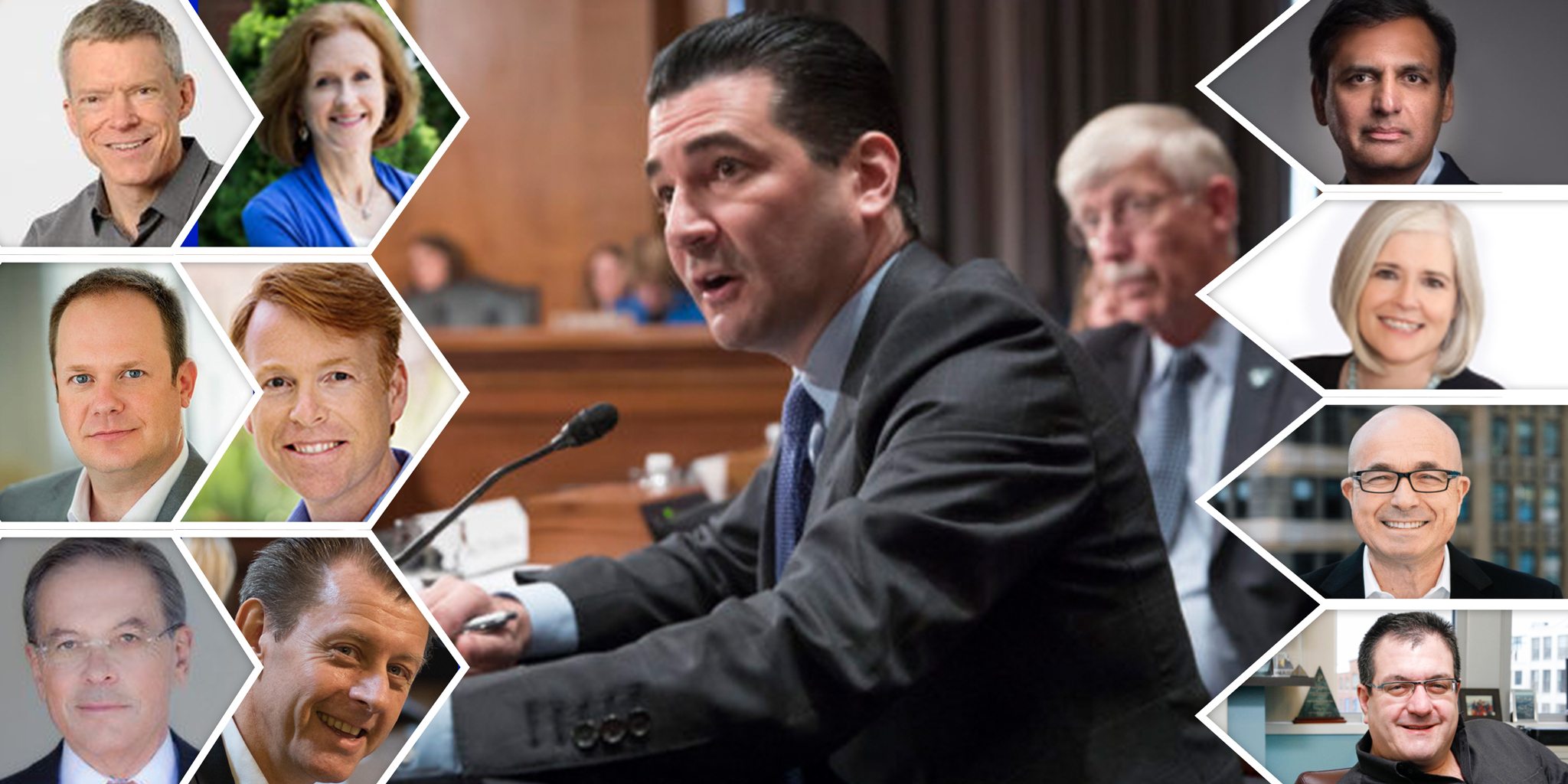 The End­points 100: Biotech ex­ecs stam­pede in­to 2018 with a cheer for the FDA and bull­ish feel­ings on pub­lic mar­kets, pri­vate in­vestors and a 'hot' M&A fu­ture
Biotech executives are pumped about 2018.
In our ongoing survey of the Endpoints 100 — a list dominated by the chiefs of a range of small, medium and large biotechs — these execs voiced a near-unanimous cheer for Scott Gottlieb and the job he's doing at the FDA, where most see real, fast progress in speeding and improving the drug review process, with even more to come in the year ahead.
There's a sense that the debate over drug prices is here to stay, with a solid majority looking for the issue to grow even more intense in 2018.
The vast majority of these companies plan to add to their staffs in the coming 12 months, as venture investing remains either good or excellent.
The public markets are viewed even somewhat better than earlier checks — though we took this survey as US markets experienced their worst week in two years.
And after a long cool spell on the M&A front, a big majority are looking for the M&A front to run hot, with valuations high to medium.
I'll get into much more detail with what execs are saying below, but that's the quick read on the buoyant sentiment that underscores the industry at the beginning of this second year of the Endpoints 100 survey. We're also offering a look at how some of these issues on access to capital and public markets have trended since we launched the first survey back in the fourth quarter of 2016.
Altogether a record 91 biotech execs completed the survey by the deadline. Our thanks to all of them, because the survey depends on the data, and no industry can understand that better than biotech. — John Carroll
Basic subscription required
Unlock this story instantly and join 53,000+ biopharma pros reading Endpoints daily — and it's free.
The top 10 block­buster drugs in the late-stage pipeline — Eval­u­ate adds 6 new ther­a­pies to heavy-hit­ter list
Vertex comes in for a substantial amount of criticism for its no-holds-barred tactical approach toward wresting the price it wants for its commercial drugs in Europe. But the flip side of that coin is a highly admired R&D and commercial operation that regularly wins kudos from analysts for their ability to engineer greater cash flow from the breakthrough drugs they create.
Both aspects needed for success in this business are on display in the program backing Vertex's triple for cystic fibrosis. VX-659/VX-445 + Tezacaftor + Ivacaftor — it's been whittled down to 445 now — was singled out by Evaluate Pharma as the late-stage therapy most likely to win the crown for drug sales in 5 years, with a projected peak revenue forecast of $4.3 billion.
The latest annual list, which you can see here in their latest world preview, includes a roster of some of the most closely watched development programs in biopharma. And Evaluate has added 6 must-watch experimental drugs to the top 10 as drugs fail or go on to a first approval. With apologies to the list maker, I revamped this to rank the top 10 by projected 2024 sales, instead of Evaluate's net present value rankings.
It's how we roll at Endpoints News.
Here is a quick summary of the rest of the top 10:
Basic subscription required
Unlock this story instantly and join 53,000+ biopharma pros reading Endpoints daily — and it's free.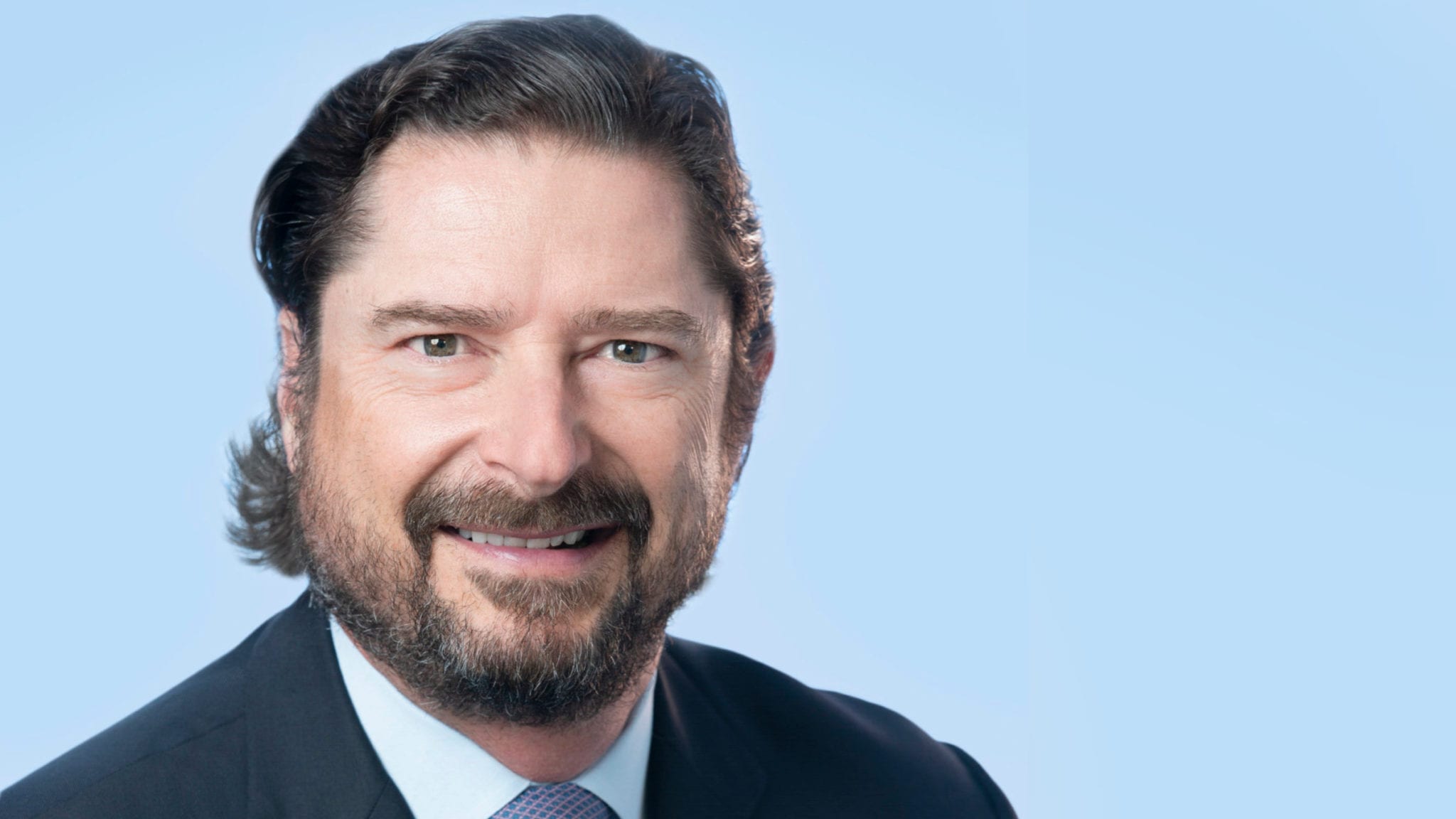 John Chiminski, Catalent CEO - File Photo
'It's a growth play': Catal­ent ac­quires Bris­tol-My­er­s' Eu­ro­pean launch pad, ex­pand­ing glob­al CD­MO ops
Catalent is staying on the growth track.
Just two months after committing $1.2 billion to pick up Paragon and take a deep dive into the sizzling hot gene therapy manufacturing sector, the CDMO is bouncing right back with a deal to buy out Bristol-Myers' central launchpad for new therapies in Europe, acquiring a complex in Anagni, Italy, southwest of Rome, that will significantly expand its capacity on the continent.
There are no terms being offered, but this is no small deal. The Anagni campus employs some 700 staffers, and Catalent is planning to go right in — once the deal closes late this year — with a blueprint to build up the operations further as they expand on oral solid, biologics, and sterile product manufacturing and packaging.
This is an uncommon deal, Catalent CEO John Chiminski tells me. But it offers a shortcut for rapid growth that cuts years out of developing a green fields project. That's time Catalent doesn't have as the industry undergoes unprecedented expansion around the world.
Basic subscription required
Unlock this story instantly and join 53,000+ biopharma pros reading Endpoints daily — and it's free.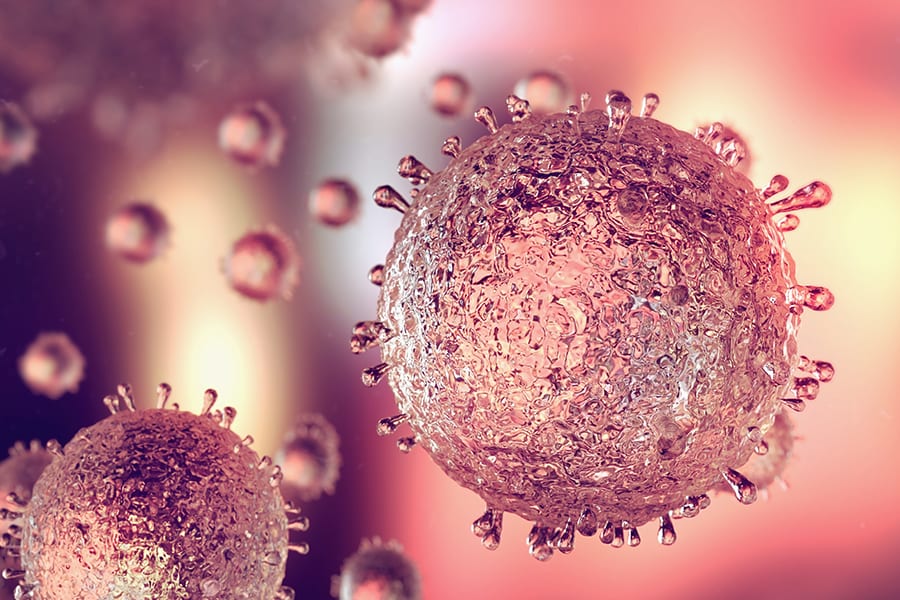 How small- to mid-sized biotechs can adopt pa­tient cen­tric­i­ty in their on­col­o­gy tri­als
By Lucy Clos­sick Thom­son, Se­nior Di­rec­tor of On­col­o­gy Pro­ject Man­age­ment, Icon
Clin­i­cal tri­als in on­col­o­gy can be cost­ly and chal­leng­ing to man­age. One fac­tor that could re­duce costs and re­duce bar­ri­ers is har­ness­ing the pa­tient voice in tri­al de­sign to help ac­cel­er­ate pa­tient en­roll­ment. Now is the time to adopt pa­tient-cen­tric strate­gies that not on­ly fo­cus on pa­tient needs, but al­so can main­tain cost ef­fi­cien­cy.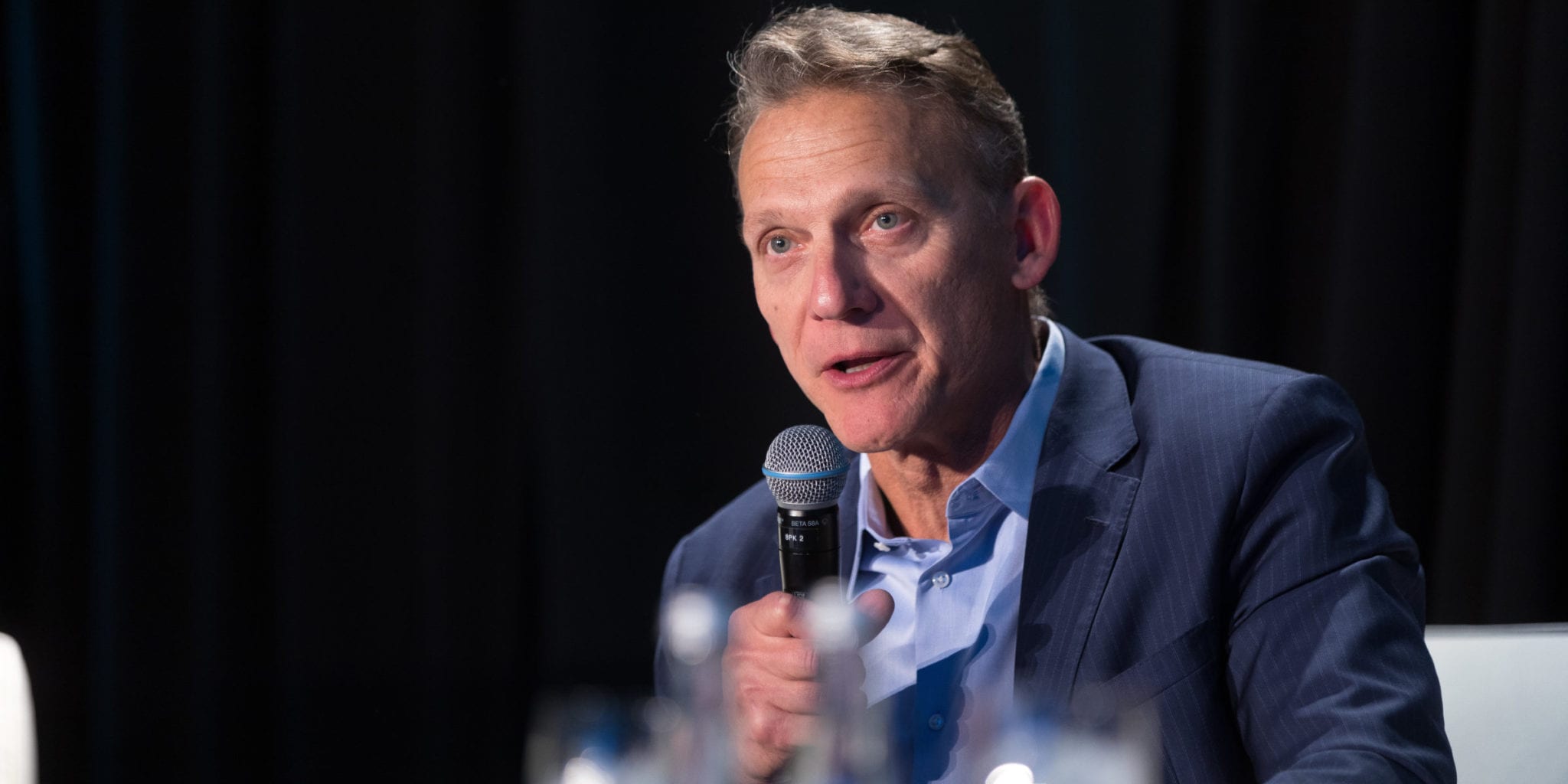 John Reed at JPM 2019. Jeff Rumans for Endpoints News
Sanofi's John Reed con­tin­ues to re­or­ga­nize R&D, cut­ting 466 jobs while boost­ing can­cer, gene ther­a­py re­search
The R&D reorganization inside Sanofi is continuing, more than a year after the pharma giant brought in John Reed to head the research arm of the Paris-based company.
Basic subscription required
Unlock this story instantly and join 53,000+ biopharma pros reading Endpoints daily — and it's free.
UP­DAT­ED: Chica­go biotech ar­gues blue­bird, Third Rock 'killed' its ri­val, pi­o­neer­ing tha­lassemia gene ther­a­py in law­suit
Blue­bird bio $BLUE chief Nick Leschly court­ed con­tro­ver­sy last week when he re­vealed the com­pa­ny's be­ta tha­lassemia treat­ment will car­ry a jaw-drop­ping $1.8 mil­lion price tag over a 5-year pe­ri­od in Eu­rope — mak­ing it the plan­et's sec­ond most ex­pen­sive ther­a­py be­hind No­var­tis' $NVS fresh­ly ap­proved spinal mus­cu­lar at­ro­phy ther­a­py, Zol­gens­ma, at $2.1 mil­lion. A Chica­go biotech, mean­while, has been fum­ing at the side­lines. In a law­suit filed ear­li­er this month, Er­rant Gene Ther­a­peu­tics al­leged that blue­bird and ven­ture cap­i­tal group Third Rock un­law­ful­ly prised a vi­ral vec­tor, de­vel­oped in part­ner­ship with the Memo­r­i­al Sloan Ket­ter­ing Can­cer Cen­ter (MSK), from its grasp, and thwart­ed the de­vel­op­ment of its sem­i­nal gene ther­a­py.
Gilead baits new al­liance with $45M up­front, div­ing in­to the busy pro­tein degra­da­tion field
Gilead is jump­ing on board the pro­tein degra­da­tion band­wag­on. And they're turn­ing to a low-pro­file Third Rock start­up for the ex­per­tise. But if you were look­ing for a trans­for­ma­tion­al deal to kick up fresh en­thu­si­asm for Gilead, you'll have to re­main pa­tient.
This one will have a long way to go be­fore they get in­to the clin­ic.
The big biotech said Wednes­day morn­ing that it is pay­ing $45 mil­lion up­front and re­serv­ing a whop­ping $2.3 bil­lion in biotech bucks if San Fran­cis­co-based Nurix can point the way to new can­cer ther­a­pies, as well as drugs for oth­er, un­spec­i­fied dis­eases.
A new num­ber 1 drug? Keytru­da tapped to top the 10 biggest block­busters on the world stage by 2024
Analysts may be fretting about Keytruda's longterm prospects as a host of rival therapies elbow their way to the market. But the folks at Evaluate Pharma are confident that last year's $7 billion earner is headed for glory, tapping it to beat out the current #1 therapy Humira as AbbVie watches that franchise swoon over the next 5 years.
Basic subscription required
Unlock this story instantly and join 53,000+ biopharma pros reading Endpoints daily — and it's free.
In­vestor day prep at Mer­ck in­cludes a new strat­e­gy to pick up the pace on M&A — re­port
Mer­ck's re­cent deals to buy up two bolt-on biotechs — Ti­los and Pelo­ton — weren't an aber­ra­tion. In­stead, both ac­qui­si­tions mark a new strat­e­gy to beef up its dom­i­nant can­cer drug op­er­a­tions cen­tered on Keytru­da while look­ing to ad­dress grow­ing con­cerns that too many of its eggs are in the one I/O bas­ket for their PD-1 pro­gram. And Mer­ck is go­ing af­ter more small- and mid-sized buy­outs to calm those fears.
Step­ping on Roche's toes, Mer­ck cuts in­to SCLC niche with third-line Keytru­da OK
In the in­creas­ing­ly crowd­ed check­point race, small cell lung can­cer has been a rare area where Roche, a sec­ond run­ner-up, has a lead over the en­trenched lead­ers Mer­ck and Bris­tol-My­ers Squibb. But Mer­ck is fi­nal­ly mak­ing some head­way in that di­rec­tion with the lat­est ap­proval for its PD-1 star.
The lat­est green light en­dors­es Keytru­da in the third-line treat­ment of metasta­t­ic SCLC, where it would be giv­en to pa­tients whose dis­ease ei­ther don't re­spond to or re­lapse af­ter chemother­a­py, which would have fol­lowed at least one pri­or line of ther­a­py.