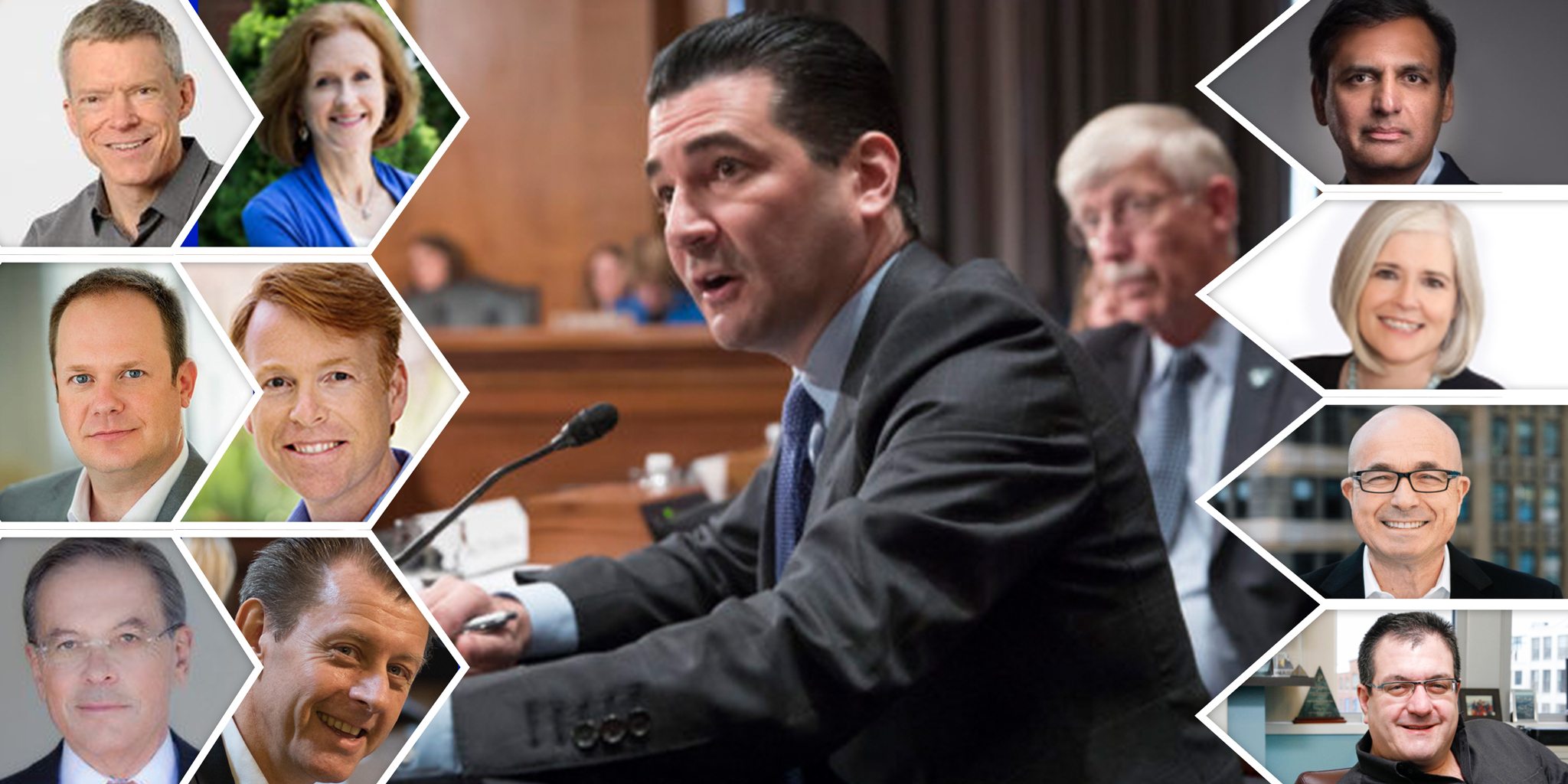 The End­points 100: Biotech ex­ecs stam­pede in­to 2018 with a cheer for the FDA and bull­ish feel­ings on pub­lic mar­kets, pri­vate in­vestors and a 'hot' M&A fu­ture
Biotech executives are pumped about 2018.
In our ongoing survey of the Endpoints 100 — a list dominated by the chiefs of a range of small, medium and large biotechs — these execs voiced a near-unanimous cheer for Scott Gottlieb and the job he's doing at the FDA, where most see real, fast progress in speeding and improving the drug review process, with even more to come in the year ahead.
There's a sense that the debate over drug prices is here to stay, with a solid majority looking for the issue to grow even more intense in 2018.
The vast majority of these companies plan to add to their staffs in the coming 12 months, as venture investing remains either good or excellent.
The public markets are viewed even somewhat better than earlier checks — though we took this survey as US markets experienced their worst week in two years.
And after a long cool spell on the M&A front, a big majority are looking for the M&A front to run hot, with valuations high to medium.
I'll get into much more detail with what execs are saying below, but that's the quick read on the buoyant sentiment that underscores the industry at the beginning of this second year of the Endpoints 100 survey. We're also offering a look at how some of these issues on access to capital and public markets have trended since we launched the first survey back in the fourth quarter of 2016.
Altogether a record 91 biotech execs completed the survey by the deadline. Our thanks to all of them, because the survey depends on the data, and no industry can understand that better than biotech. — John Carroll
Keep reading Endpoints with a free subscription
Unlock this story instantly and join 70,000+ biopharma pros reading Endpoints daily — and it's free.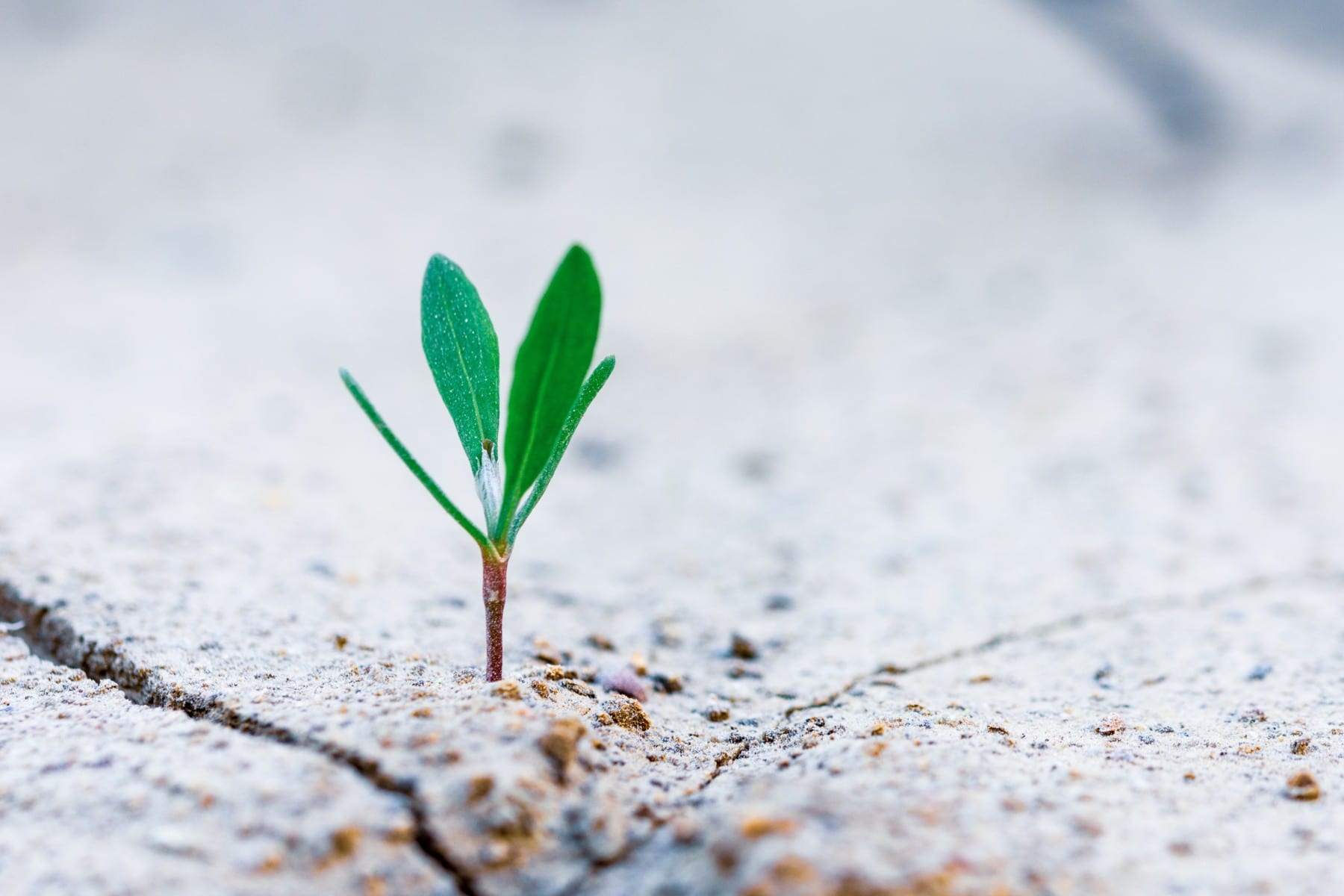 How to cap­i­talise on a lean launch
For start-up biotechnology companies and resource stretched pharmaceutical organisations, launching a novel product can be challenging. Lean teams can make setting a launch strategy and achieving your commercial goals seem like a colossal undertaking, but can these barriers be transformed into opportunities that work to your brand's advantage?
We spoke to Managing Consultant Frances Hendry to find out how Blue Latitude Health partnered with a fledgling subsidiary of a pharmaceutical organisation to launch an innovative product in a
complex market.
What does the launch environment look like for this product?
FH: We started working on the product at Phase II and now we're going into Phase III trials. There is a significant unmet need in this disease area, and everyone is excited about the launch. However, the organisation is still evolving and the team is quite small – naturally this causes a little turbulence.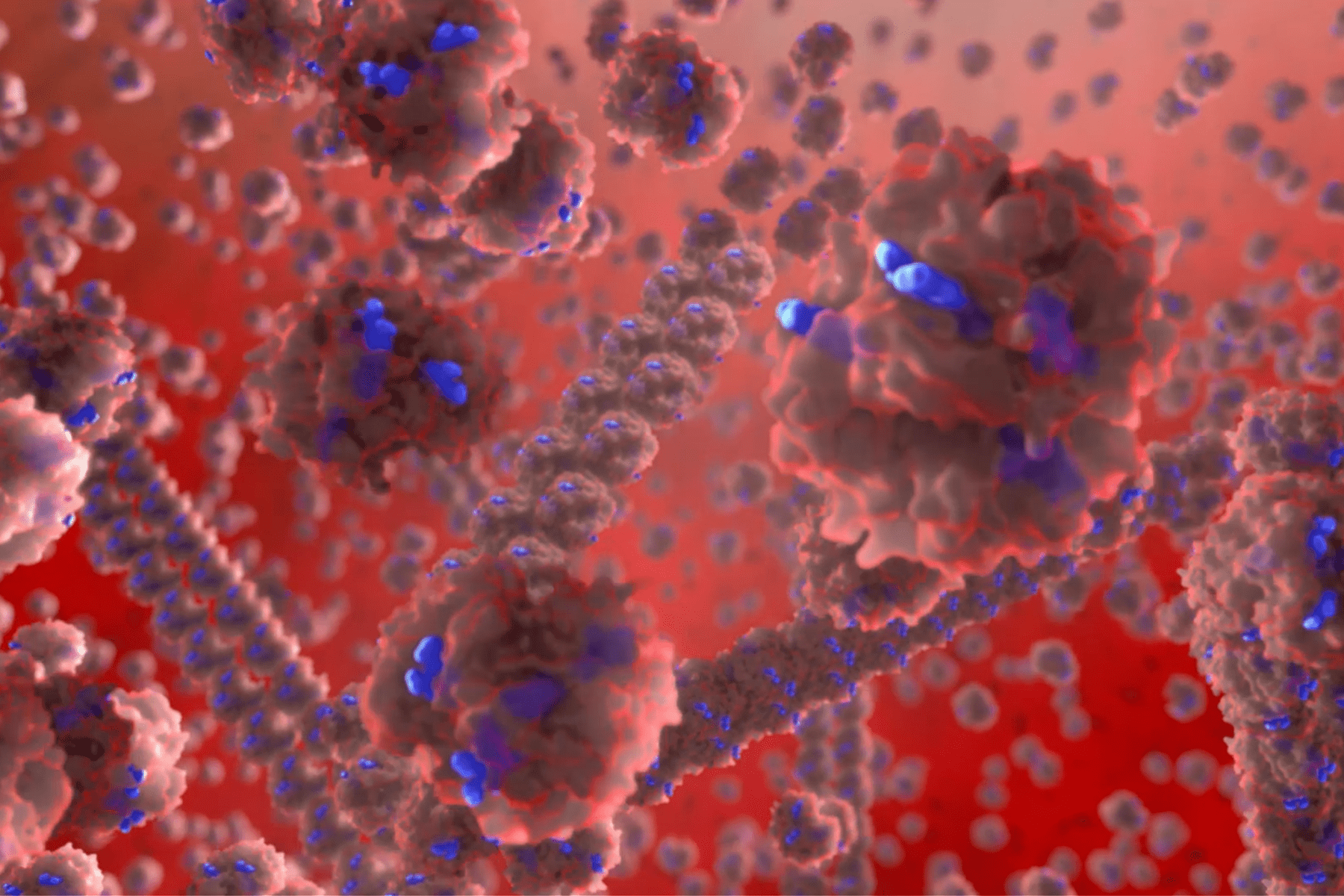 Turn­ing the cor­ner on treat­ing the root cause of sick­le cell dis­ease
Early in my career, as a medical resident, I saw first-hand the enormous challenges faced by children and adults with sickle cell disease (SCD), a genetic blood disorder that historically has lacked adequate treatment options. People living with this life-long disease are mainly those with ancestors from sub-Saharan Africa, as well as people of Hispanic, South Asian, Southern European and Middle Eastern descent. These patients suffer from devastating physical symptoms, including progressive, eventually fatal, organ damage and excruciating pain. In addition, they encounter emotional, mental and social burdens – non-physical aspects of living with SCD that also take a serious toll on patients and their caregivers.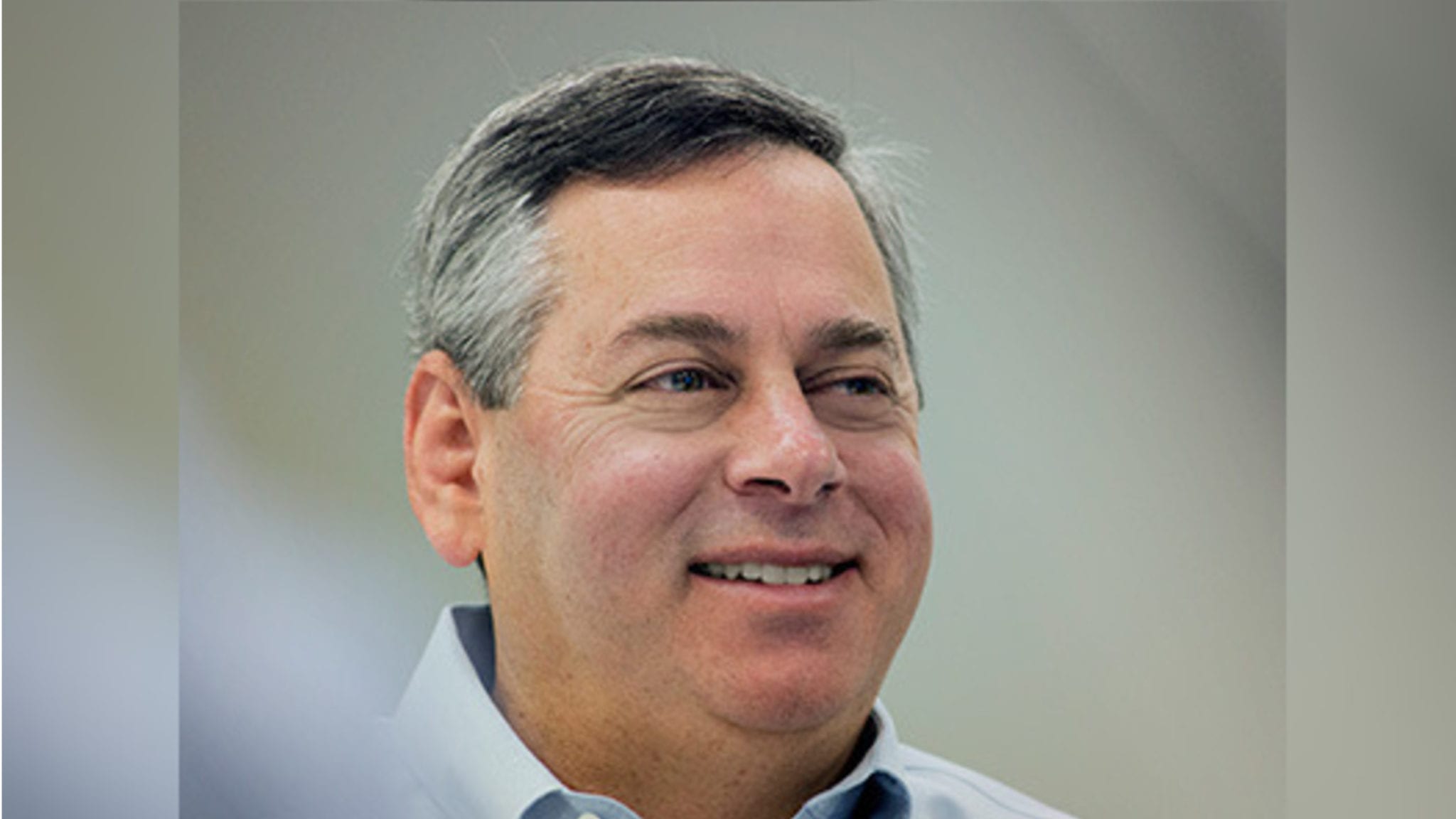 Rev­o­lu­tion Med shoots for $100M+ IPO — and di­vulges some se­crets about that Warp Dri­ve buy­out
Biotech investors who like to wager on the race to the front of the KRAS market now have a new team to consider.
Revolution Medicines, which extended its reach on RAS with a deal to acquire Warp Drive Bio about 18 months ago, filed their S-1 in search of $100 million-plus. And they gave up a few secrets in the process.
The main clinical claim to fame that Revolution has centers on the SHP2 inhibitor RMC-4630, partnered with Sanofi back in the summer of 2018 — just after John Reed was named the incoming R&D chief. We already knew that the pharma giant handed over $50 million in cash plus a commitment of hundreds of millions more to align itself with Revolution as it makes a fresh foray into oncology. Now we know that Sanofi is also footing 80% of Revolution's R&D bill on the program, while setting up a smorgasbord of $235 million in development milestones and $285 million in commercial bonuses.
Keep reading Endpoints with a free subscription
Unlock this story instantly and join 70,000+ biopharma pros reading Endpoints daily — and it's free.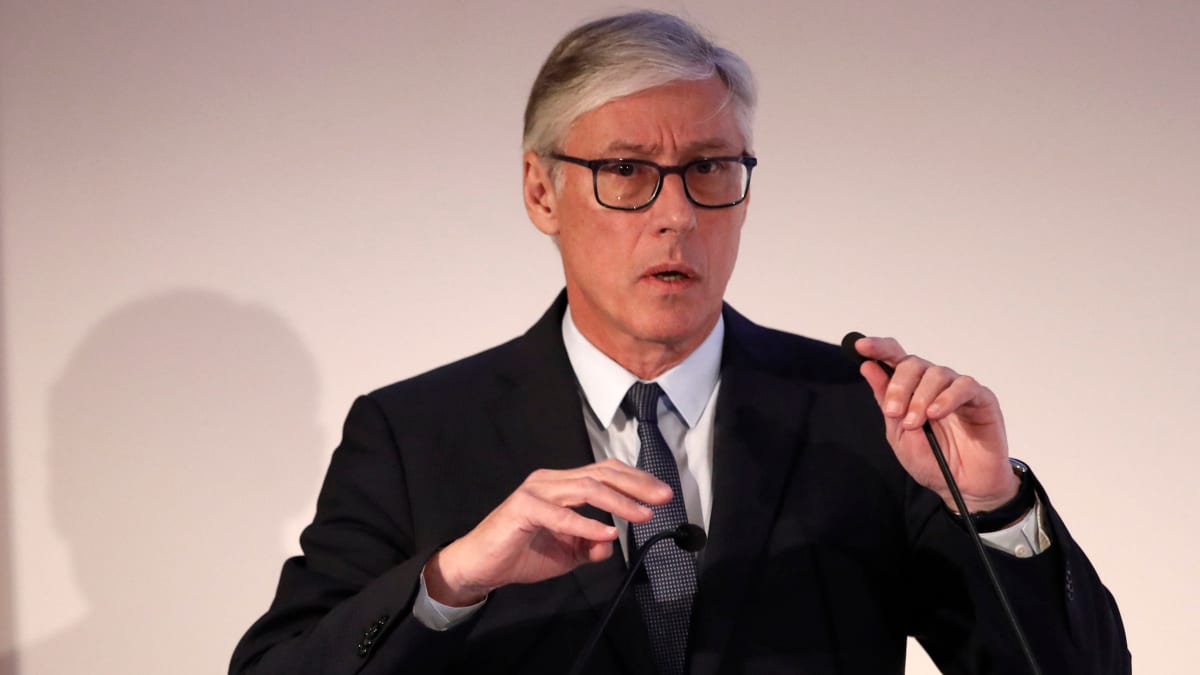 Olivier Brandicourt, AP Images
#JPM20 ex­clu­sive: Olivi­er Brandi­court fol­lows the Big Phar­ma CEO path to pri­vate eq­ui­ty, join­ing Black­stone ahead of a mam­moth fund de­but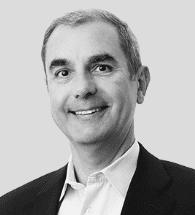 Nick Galakatos Blackstone
Seven months after Olivier Brandicourt's surprise "early retirement" from Sanofi, he's back in the game, this time taking meetings at JP Morgan to discuss his new role at Blackstone, where he's quietly begun work with Nick Galakatos and the life sciences crew.
Premium subscription required
Unlock this article along with other benefits by subscribing to one of our paid plans.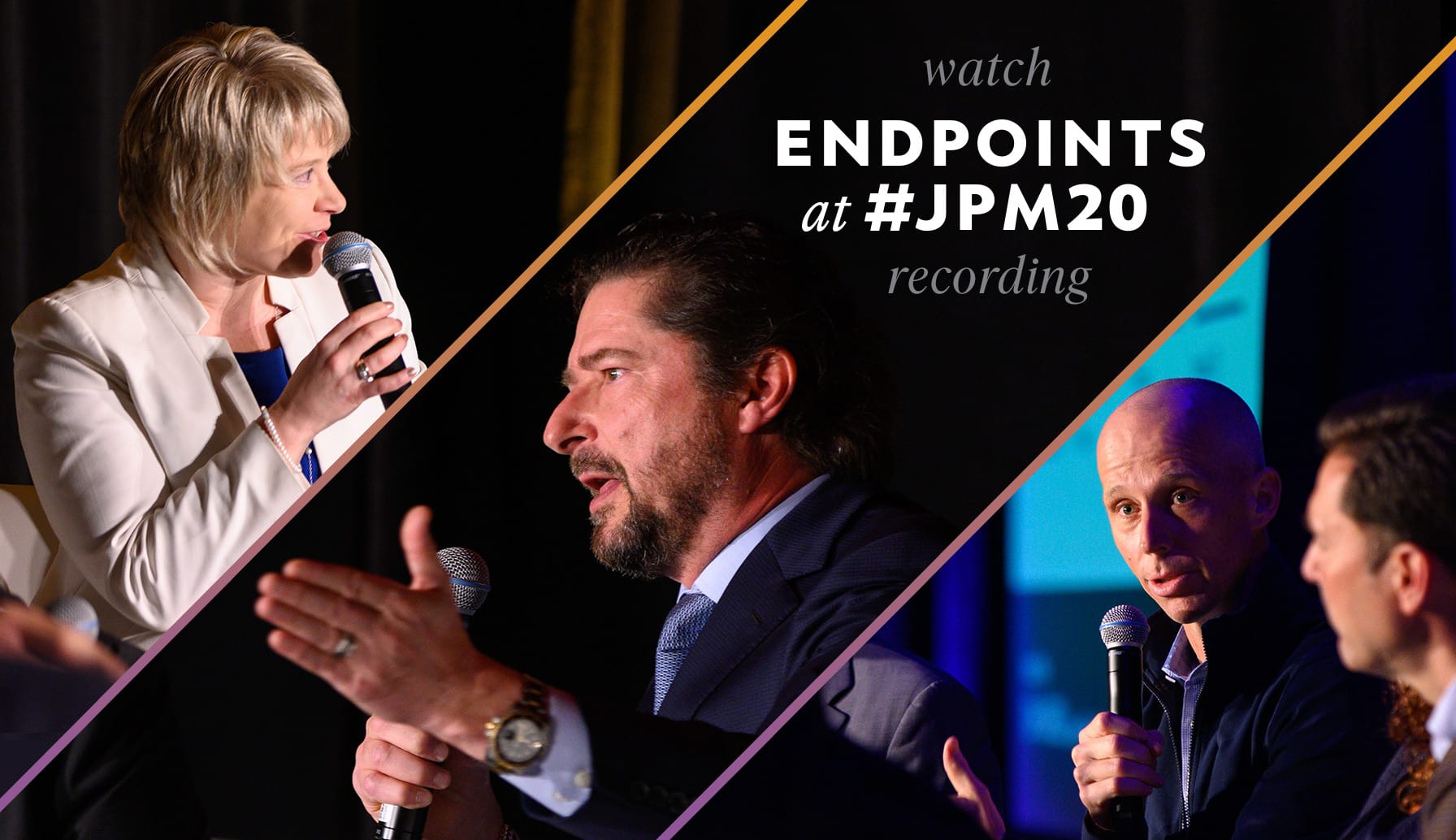 Video Re­play: End­points at #JPM20 — news­mak­ers on deal­mak­ing, pric­ing and man­u­fac­tur­ing
On Monday, we held our fourth annual #JPM event — and the team hit a key milestone that I'd like to share with the entire Endpoints News audience: We live-streamed the conversation and had nearly triple the number of executives watching online than we had in the sold-out crowd of 320.
For a media company on a mission to connect the biopharma world in bigger and better ways, we're proud of how we were able to extend the reach of our franchise event. Paid subscribers were given access to the stream in real time, and now, two days later, we're opening it up to everyone in this post.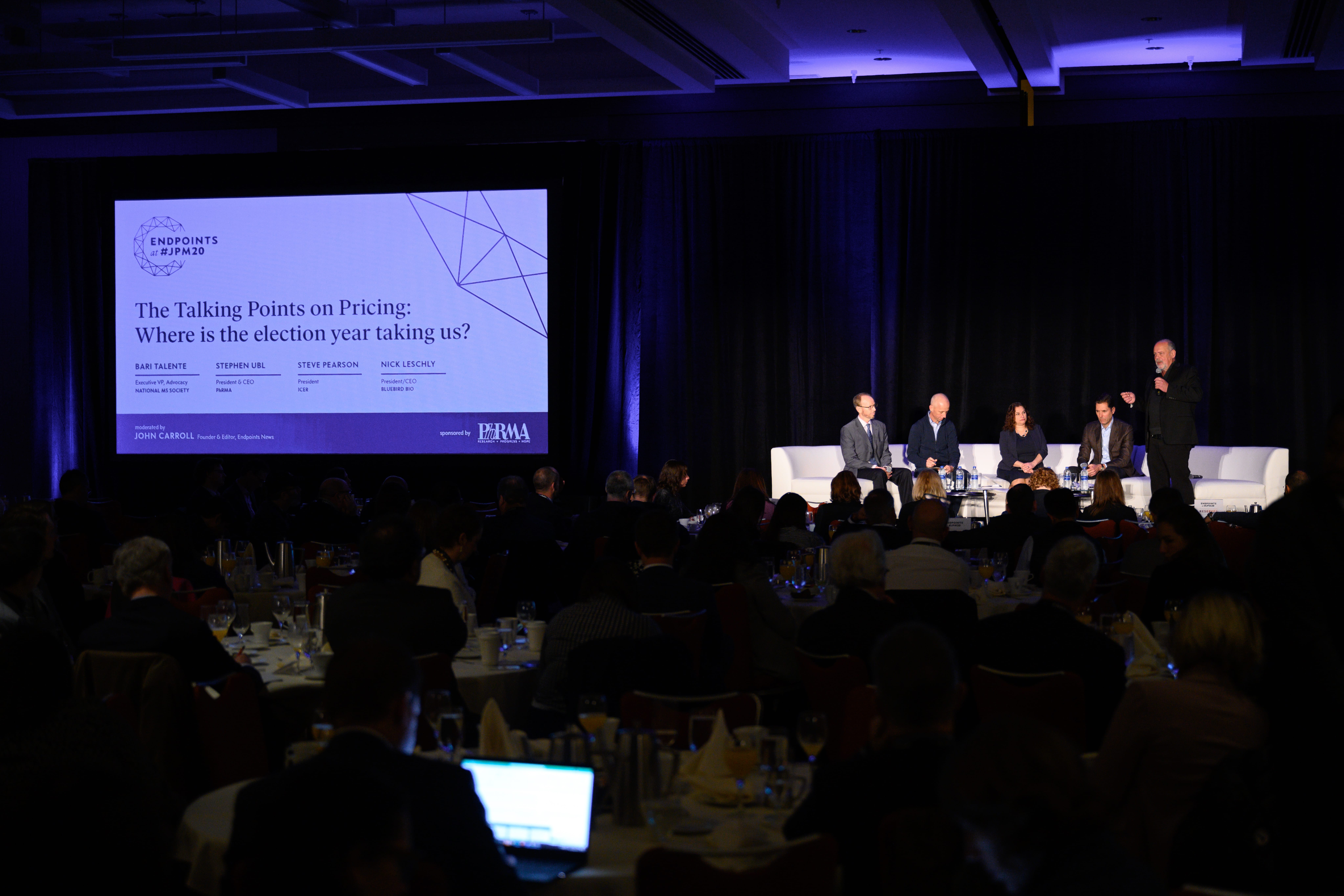 Endpoints@JPM: (left to right) Steve Pearson, Nick Leschly, Bari Talente, Stephen Ubl, John Carroll
#JPM20: 'The NPV is al­ways wrong.' Take­da preps an­oth­er spin­out — this time on psych
Editor's Note: Endpoints News is reporting live from #JPM20 after kicking things off with an action-packed event, which you can replay here. What follows is a stream of tidbits we have collected while wandering around Union Square in San Francisco. Check back in throughout the week for updates by John Carroll and Jason Mast.
SAN FRANCISCO — A year ago Takeda CEO Christophe Weber and R&D chief Andy Plump arrived at JP Morgan right on the heels of closing their big Shire buyout. Now they're back after shaking up the portfolio, boosting R&D spending by about 50% to $4.5 billion and adjusting the pipeline — a task which isn't quite finished yet.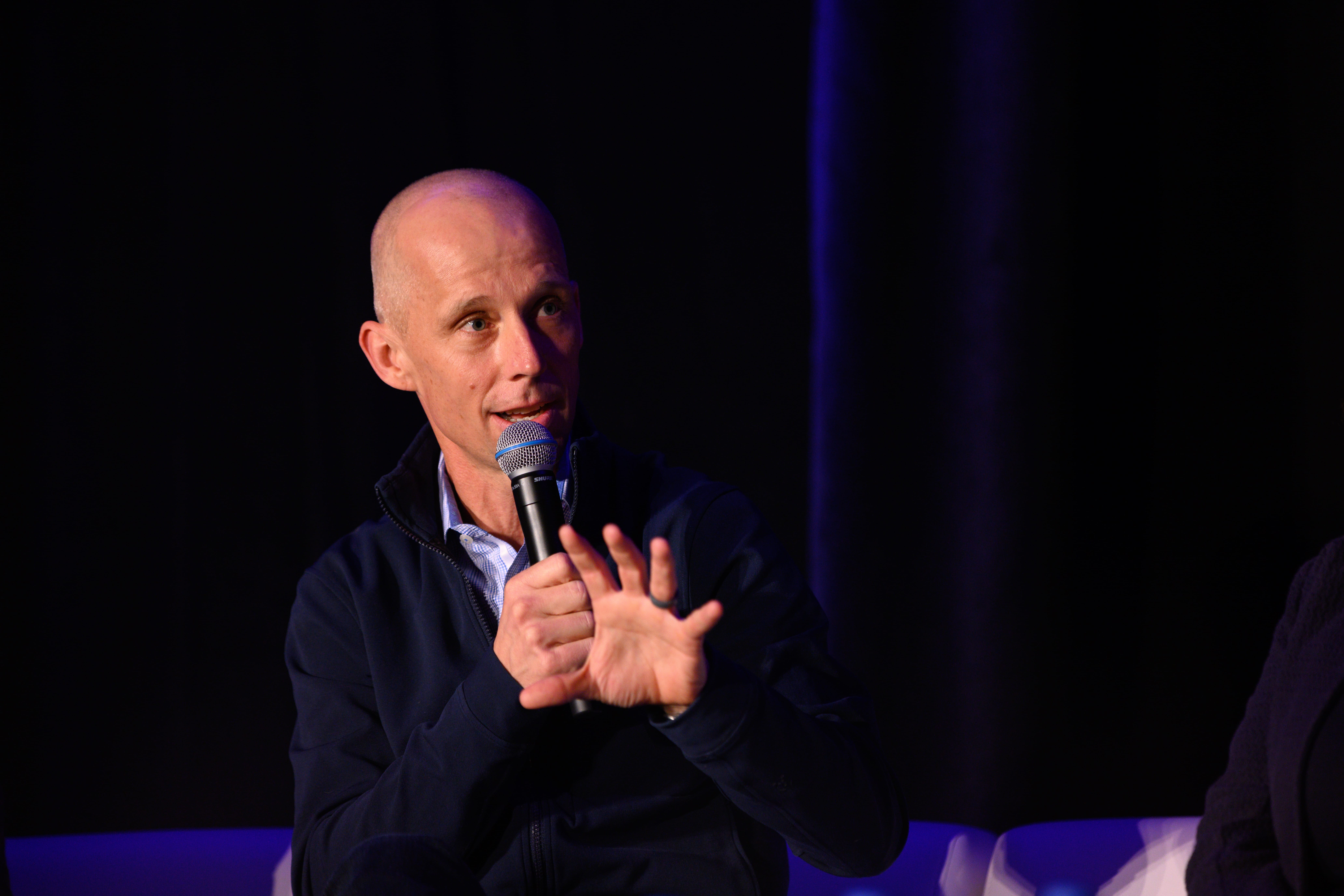 Nick Leschly at Endpoints News' panel at the 2020 JP Morgan Healthcare Conference. Credit: Jeff Rumans
At #JPM20, two CEOs, two rad­i­cal­ly dif­fer­ent ther­a­pies, and a fight to chase down sick­le cell
SAN FRANCISCO – Few CEOs tell a story better than bluebird's Nick Leschly.
He cuts a Jeff Bezos figure on stage at the Colonial Room, the JP Morgan presentation hall for A-list biotechs: lean and bald, fast-talking and vest-wearing. He explains in simple language, apologizing when he has to brush on the data. It helps that he has a good story to tell.
"We treated them one time," Leschly tells a packed crowd, gesturing to the slide behind him. "Look what happened."
The slide shows 9 horizontal bars studded with diamonds. Each bar, he explained, represented a sickle cell patient, and each diamond represented a severe medical event, such as a pain crisis. The diamonds stud one side – before the therapy – and vanish on the other, afterward.
"A 99% reduction in these events — this is a functional cure for sickle cell disease," Leschly says. "This is unprecedented data."
Upstairs and an hour later, Ted Love stands before a narrow conference room in his suit and polka-dot tie. Love, the CEO of Global Blood Therapeutics, is a 60-year-old physician. His voice trails off at the end of sentences, and the story he tells is less compelling. There are no cured patients.
"This is the first drug that addresses the root cause of sickle cell disease," Love says, speaking in front of a slide showing a white pill bottle for GBT's new drug Oxbryta. "Right in the label, it says that this drug inhibits polymerization."
In the 60 years after scientists discovered the cause of sickle cell, almost no treatments emerged, even as the condition debilitated hundreds of thousands of Americans, most of them black or Hispanic. But the last few years have seen a resurgence of interest as new technologies have made the disease seem newly beatable.
Keep reading Endpoints with a free subscription
Unlock this story instantly and join 70,000+ biopharma pros reading Endpoints daily — and it's free.
Neon Ther­a­peu­tics makes one last re­treat, sell­ing it­self cheap in a bar­gain base­ment M&A deal
Crushed by weak data for what had been their lead drug, Neon Therapeutics is being bought for parts this morning.
Keep reading Endpoints with a free subscription
Unlock this story instantly and join 70,000+ biopharma pros reading Endpoints daily — and it's free.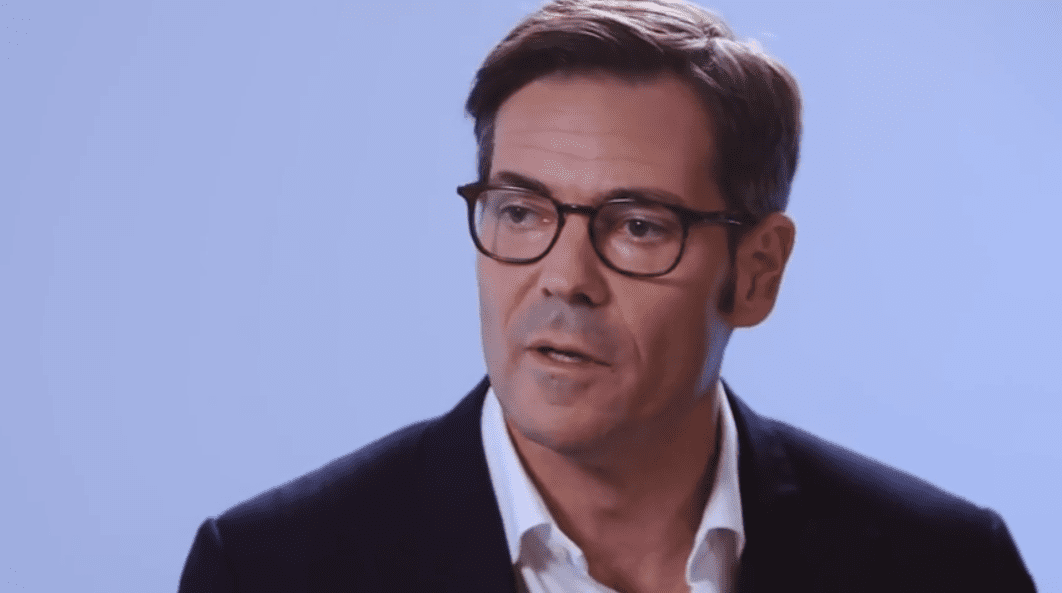 #JPM20: Af­ter a year of NASH col­laps­es, all eyes on two biotechs
SAN FRANCISCO – It's not quite Dewey defeats Truman, but Goldman Sachs calling 2019 "The Year of NASH" may well go down in the annals of worst biotech predictions.
Goldman Sachs slapped the label on weeks before 2019's JP Morgan conference, projecting that long-discussed treatments for the obesity-driven condition suspected to lurk in millions of Americans would begin to bear fruit and investors would move accordingly. That did not quite happen.
"If you look at 2019, it was just a string of disappointing news," Pascal Prigent, CEO of NASH-focused biotech Genfit, told Endpoints News in an interview.
The Year of NASH, or nonalcoholic steatohepatitis, became a year of NASH failures. Gilead failed two large Phase III trials. CymaBay went from a $1 billion company to a $100 million company after they found their drug was killing patients' liver cells. Cirius withdrew an $86 million IPO bid after a disastrous readout. Industry-wide, there were few acqusitions in a market often projected to be worth $35 billion.
Gilead, after dominating the NASH discussion at the 2019 JPM, gave one quick mention to the program in their 2020 presentation before pivoting to other drugs.
"As promising as some of the mechanisms looked in earlier stages, when push comes to shove in large study settings, they just haven't proven out," Mark Pruzanski, CEO of the NASH-focused biotech Intercept, told Endpoints in an interview.
As biotech turns from 2019, the failures have refocused eyes away from Gilead and back toward two startups, both facing key events in the coming months: Intercept, which first alerted investors to NASH at JPM 2014, and the France-based Genfit.
Keep reading Endpoints with a free subscription
Unlock this story instantly and join 70,000+ biopharma pros reading Endpoints daily — and it's free.