The FDA rais­es hopes for Alzheimer's drugs with a new set of draft rules. But are they go­ing too far?
Bioreg­num
The view from
John Car­roll
For years now the gold stan­dard for R&D in Alzheimer's has fo­cused on gen­er­at­ing con­vinc­ing ev­i­dence that any new ther­a­py be­ing stud­ied could slow the cog­ni­tive de­cline of pa­tients and help pre­serve their abil­i­ty to per­form the kind of dai­ly func­tions that can keep a pa­tient in­de­pen­dent for a longer pe­ri­od of time.
That's a hur­dle no one has man­aged to clear for well over a decade. So now, with late-stage clin­i­cal fail­ures pil­ing up, the FDA has set off down a path to adapt those stan­dards as re­searchers are pushed in­ex­orably in­to ear­li­er and ear­li­er forms of the dis­ease, ahead of the brain dam­age in­flict­ed by Alzheimer's.
In a set of draft guid­ances, the agency es­sen­tial­ly pro­posed to of­fer an ap­proval path­way for new drugs that could pre­vent the on­set of the dev­as­tat­ing symp­toms of Alzheimer's if drug de­vel­op­ers could hit ac­cept­able bio­mark­ers that in­di­cate the drug is work­ing. And they're like­ly go­ing to con­tin­ue with a new gold stan­dard that will fo­cus on long-term cog­ni­tion alone, low­er­ing the bar for drugs for an enor­mous and grow­ing mar­ket.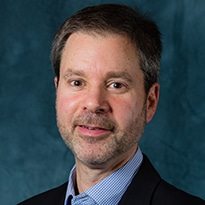 David Miller
David Miller, the clin­i­cal vice pres­i­dent of Brack­et, a tech provider which spe­cial­izes in Alzheimer's stud­ies, tells me the draft guid­ance hit just af­ter a meet­ing of the Alzheimer's As­so­ci­a­tion re­search group, which was dis­cussing how you might be able to use a mix of mark­ers for amy­loid be­ta and tau — two tox­ic pro­teins fre­quent­ly cit­ed as like­ly trig­gers — along­side neu­rode­gen­er­a­tive mark­ers to iden­ti­fy pa­tients who could be en­rolled at a very ear­ly point in the dis­ease.
"It's ahead of where it was," Miller says about their un­der­stand­ing of pre-symp­to­matic bio­mark­ers. "There's been an im­prove­ment in our un­der­stand­ing of how these bio­mark­ers work to­geth­er, where there might be im­prove­ment. That doesn't mean we are where we need to be, but we are get­ting clos­er."
"We need to fig­ure out ways to do mea­sure­ments bet­ter, sen­si­tive to ear­li­er stages of the dis­ease, look­ing at cog­ni­tion and func­tion for more sen­si­tive ways of do­ing it," says Miller.
One of the big chal­lenges, he adds, will be to set up cri­te­ria for new stud­ies that al­low de­vel­op­ers to ac­cu­rate­ly track bio­mark­ers with a con­sis­tent fo­cus on a clear­ly de­fined group of pa­tients en­rolled in stud­ies around the world. And per­haps one way is to re­ly on more pa­tient re­port­ed out­comes, where the pa­tient them­selves track their con­di­tion.
The move "is a big deal to com­pa­nies," Maria Car­ril­lo, chief sci­ence of­fi­cer for the Alzheimer's As­so­ci­a­tion, told Bloomberg. "It is a clear state­ment that the FDA un­der­stands that the sci­ence of Alzheimer's has evolved."
What's dri­ving the shift?
These draft guid­ances, which will have to be for­mal­ly re­viewed with time to gath­er more feed­back from pa­tients, physi­cians and de­vel­op­ers, come af­ter a drum­beat of late-stage fail­ures is rais­ing ques­tions about what sci­en­tists ac­tu­al­ly know about this dis­ease. Eli Lil­ly tried three times to pro­duce piv­otal ev­i­dence that solanezum­ab could in­flu­ence the course of the dis­ease by clear­ing amy­loid be­ta, and failed. The com­pa­ny now has so­la in a study to see if it can pre­vent the dis­ease in at-risk pa­tients.
Ear­li­er this week Mer­ck flagged a clear fail­ure for its BACE drug verube­ce­s­tat, which moves up­stream in the bi­ol­o­gy of de­vel­op­ing amy­loid be­ta. It has now failed in both mild-to-mod­er­ate as well as pro­dro­mal pa­tients. Ax­o­vant took a failed drug from Glax­o­SmithK­line and smashed in­to a sub­group flop re­cent­ly, leav­ing the biotech bad­ly wound­ed. And Pfiz­er added to the lat­est se­ries of set­backs with its de­ci­sion to dump its en­tire neu­ro­sciences ef­fort and move on in oth­er ar­eas — fol­low­ing the ex­its of big play­ers like As­traZeneca and Glax­o­SmithK­line over the years.
That doesn't mean that R&D has stopped. Any new drug that can help pa­tients, or pa­tients at risk, is like­ly to be a block­buster win­ner, and that has helped fill the cash re­serves of new biotechs like De­nali, lin­ing up with longterm play­ers like Take­da, which had its own re­cent set­back.
The march to study­ing drugs at an ear­li­er and ear­li­er stage of the dis­ease has been un­der­way now for at least 5 years, so the move to­ward pre-symp­to­matic groups is a nat­ur­al step in that evo­lu­tion. How­ev­er, shift­ing away from gold stan­dard end­points to­ward an evolv­ing set of bio­mark­ers al­so rais­es the prospect that the FDA will ap­prove new drugs that even­tu­al­ly prove that they don't ac­tu­al­ly do any­thing to af­fect the course of the dis­ease, rais­ing hopes and cost­ing bil­lions with­out any re­al ben­e­fit.
Stand­ing still, though, is no longer an op­tion.
The em­pha­sis at the FDA now is to en­cour­age suc­cess­ful drug de­vel­op­ment by rec­og­nized ex­perts. If they start toe­ing the line on pro­fes­sion­al stan­dards for ef­fi­ca­cy and safe­ty, you can ex­pect to see the pen­du­lum swing back again some­time in the fu­ture.