The first biotech IPO of the new decade has land­ed — and of course it's an­oth­er can­cer drug de­vel­op­er
The first biotech IPO of 2020 is here, and it's for a com­pa­ny found­ed by two mar­quee names in on­col­o­gy.
Cam­bridge-based Black Di­a­mond Ther­a­peu­tics filed on Fri­day for an IPO worth up to $100 mil­lion, be­com­ing the first biotech of the decade to an­nounce their in­ten­tion to go pub­lic. They'll use their pro­ceeds to bring their new onco­gene ap­proach in­to the clin­ic.
The fact that an on­col­o­gy biotech will be the first IPO of the new decade should come as lit­tle sur­prise. The cal­en­dar may have changed but the ba­sic in­cen­tives that have dri­ven record in­vest­ment in­to and rev­enue from can­cer drugs haven't. Last year's first IPO — Po­sei­da Ther­a­peu­tics — was al­so a can­cer-fo­cused biotech.
The first com­pa­ny launched out of Ver­sant's Basel-based dis­cov­ery en­gine in De­cem­ber 2018, Black Di­a­mond lever­aged a high-pro­file C-suite and emerg­ing sci­ence to rapid­ly rake in cash: Near­ly $200 mil­lion with­in a year of their emer­gence from stealth mode, in­clud­ing an $85 mil­lion Se­ries C last month.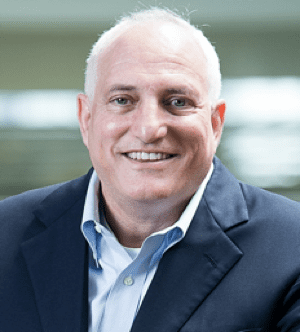 David Ep­stein
The biotech is run by David Ep­stein and Eliz­a­beth Buck, two for­mer de­vel­op­ers of the can­cer drug Tarce­va. The tech is a form of tar­get­ed on­col­o­gy called al­losteric ther­a­pies. These ther­a­pies are sim­i­lar to oth­er onco­genic drugs, such as ki­nase in­hibitors, that in­hib­it the main bind­ing site of a pro­tein fu­el­ing can­cer. It just does so by in­hibit­ing a dif­fer­ent part of the pro­tein that may have mu­tat­ed.
Black Di­a­mond has spent over a year map­ping these mu­ta­tions, be­fore rais­ing the Se­ries C on the promise of push­ing their BDTX-189 drug for HER2 and EGFR mu­ta­tions in­to a Phase I/II tri­al.
They promise to use the bulk of their IPO pro­ceeds for the same goal, with some of the rest go­ing to a pre­clin­i­cal glioblas­toma pro­gram.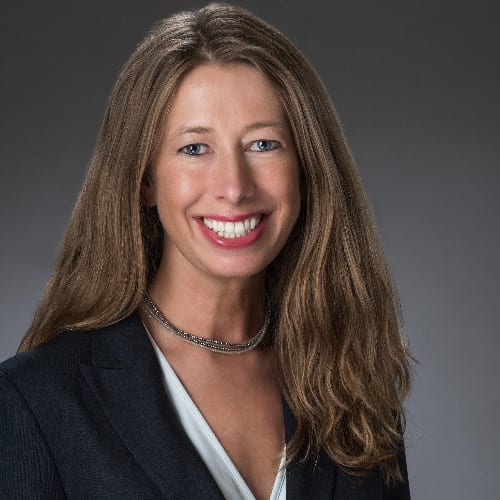 Eliz­a­beth Buck
I-Mab Bio­phar­ma
The same day as Black Di­a­mond's fil­ing, Shang­hai-based on­col­o­gy start­up I-Mab Bio­phar­ma up­dat­ed their fil­ing with de­tailed in­for­ma­tion. They're ex­pect­ed to be the year's first biotech to price, on Jan­u­ary 16.
I-Mab's an­nounce­ment came in Oc­to­ber, but the new fil­ing of­fers more de­tail in­to a com­pa­ny that hopes to be­come the first Chi­nese biotech to list on the Nas­daq ex­change since Zai Lab de­buted in 2017.
They ex­pect to price be­tween $13 and $14 per share and raise $87 mil­lion. They will use the pro­ceeds large­ly to fund a long list of clin­i­cal tri­als, while slot­ting sig­nif­i­cant por­tions for build­ing their own man­u­fac­tur­ing fa­cil­i­ty in Chi­na and re­search fa­cil­i­ties in the US.
The teem­ing num­ber of as­sets has to do with I-Mab's un­usu­al but thus-far suc­cess­ful mod­el. The com­pa­ny has spread wide­ly, li­cens­ing a long list of as­sets from more es­tab­lished biotechs. They con­duct proof-of-con­cept tri­als in the US, and then use the da­ta for tri­als in Chi­na. Once the drug is clin­i­cal­ly val­i­dat­ed in the US, I-Mab re­tains Chi­nese rights for fur­ther de­vel­op­ment and glob­al out-li­cens­ing.
Most of these as­sets are in on­col­o­gy — in­clud­ing lead mul­ti­ple myelo­ma as­set TJ202 — al­though TJ101 is a long-act­ing hor­mone for pe­di­atric growth de­fi­cien­cy and TJ301 is an IL-6 for au­toim­mune dis­or­ders.
It's a mod­el that's al­ready gained over $400 mil­lion in pri­vate fund­ing. Their Nas­daq bid re­flects the grow­ing im­por­tance of Chi­na, not on­ly as a bur­geon­ing mar­ket for es­tab­lished phar­ma com­pa­nies but as a grow­ing hub for drug de­vel­op­ment.