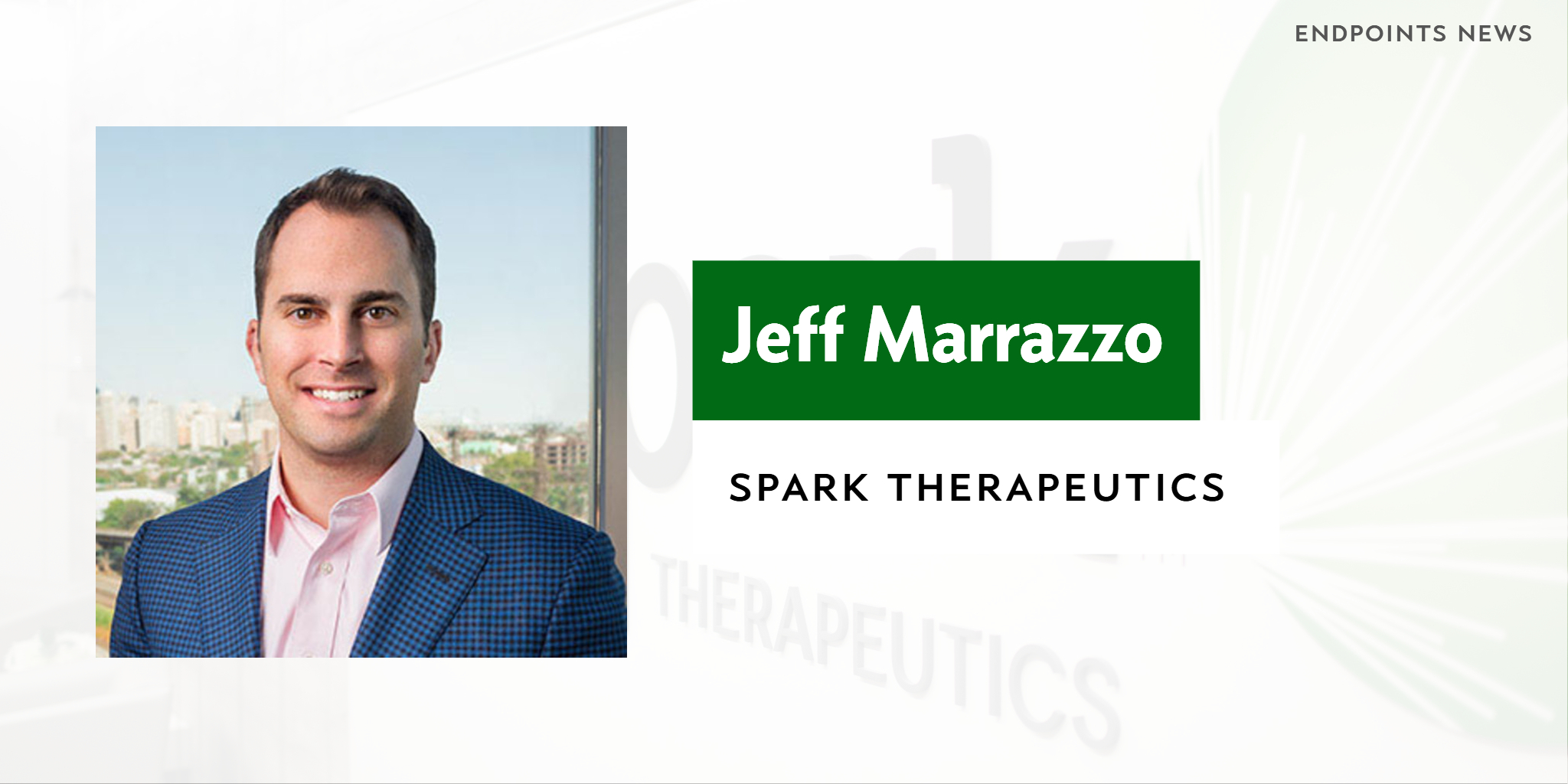 The gene ther­a­py pric­ing de­bate gets re­al as Spark sets $850,000 charge for its pi­o­neer­ing drug
Years of de­bate, spec­u­la­tion and analy­sis have boiled down to this: Spark $ONCE Ther­a­peu­tics has set an $850,000 whole­sale ac­qui­si­tion cost for the US's first gene ther­a­py — $425,000 per eye dam­aged by an RPE65 gene mu­ta­tion.
Set to roll out in a mat­ter of weeks, the WAC price for Lux­tur­na falls to­ward the high­er end of an­a­lysts' bets, which ranged from about $600,000 to just un­der the $1 mil­lion mark for what's in­tend­ed as a one-time treat­ment for the rare, sight-steal­ing ge­net­ic con­di­tion. Now the high­est priced ther­a­py in the coun­try — out­pac­ing drugs like Spin­raza at $750,000 for the first year of ther­a­py — it falls on Spark to come up with the right pric­ing mod­el that can per­suade pay­ers to cov­er the pro­ce­dure for a small group of un­der 2,000 po­ten­tial pa­tients, with few­er than 20 new pa­tients per year.
Spark's ex­pe­ri­ence will have an im­mense im­pact on the en­tire gene ther­a­py field, blaz­ing a far wider path that will heav­i­ly in­flu­ence the com­mer­cial for­tunes of a whole wave of gene ther­a­py com­pa­nies look­ing to field once-and-done cures for some of the worst dis­eases to af­flict mankind. And know­ing full well just how much to­day's close­ly-watched mar­ket­ing plan will be re­viewed by the health­care sys­tem, Spark's pric­ing team has come up with a mix of re­bates and pro­posed stag­gered pay­ment mod­els de­signed to ease past barbed pay­er bar­ri­ers that can crip­ple any drug launch.
From the time that Jeff Mar­raz­zo first start­ed at the helm of up­start Spark Ther­a­peu­tics about 5 years ago, he's been think­ing about what the first gene ther­a­py in the US would cost.
And think­ing. And think­ing. And think­ing.
"Did you ever see The Nev­erEnd­ing Sto­ry?" Mar­raz­zo asks me jok­ing­ly in a rare break from his care­ful­ly pre­pared pre­view of the plan, still sound­ing some­what amazed that he's ac­tu­al­ly reached this stage of the game.
To­day, fi­nal­ly, is the be­gin­ning of an­oth­er im­por­tant chap­ter in the gene ther­a­py sto­ry. And the $850,000 tal­ly Spark is rolling out now is, like all health­care pric­ing in the US, a lot more com­pli­cat­ed than the big round WAC fig­ures peo­ple re­act to.
True to his metic­u­lous na­ture, Mar­raz­zo wants to care­ful­ly ex­plain the mul­ti-tier pay­ment mod­el Spark's team has been craft­ing and the ob­jec­tive be­hind it all: Not just steer­ing the first gene ther­a­py to an ap­proval, but mak­ing sure that pay­ers will cov­er it so that pa­tients will be able use it to save their vi­sion.
In do­ing this, Mar­raz­zo is al­so acute­ly aware that the first pay­ment mod­el will like­ly heav­i­ly in­flu­ence what and how he charges for a gene ther­a­py for he­mo­phil­ia, now well down the clin­i­cal path. And left un­said is the im­pact that his plan will bear on the en­tire field in­volv­ing blue­bird bio and every­one else press­ing in be­hind him.
Keep in mind, he notes in Busi­ness 101 mode, that there are two key items that de­ter­mine the com­mer­cial val­ue of any new ther­a­py. The price you charge, and the units you sell.
"If the units sold is ze­ro you have ze­ro in the rev­enue line," says the CEO, what­ev­er the price. And that's not what Mar­raz­zo and this pub­licly trad­ed com­pa­ny have been in the hunt for.
For some time Mar­raz­zo has re­sist­ed the idea of of­fer­ing re­bates for pa­tients who fail to ben­e­fit fol­low­ing treat­ment. That, he tells me, had more to do with man­ag­ing ex­pec­ta­tions as the com­pa­ny nav­i­gates a com­plex set of hur­dles built in to fed­er­al and com­mer­cial pric­ing poli­cies. But the Spark pric­ing team has worked it out so that un­der one mod­el Spark can of­fer pay­ers un­spec­i­fied re­bates at 30 days and 30 months — which is about the av­er­age amount of time a pa­tient stays in a com­mer­cial plan — if Lux­tur­na falls short of es­tab­lished ef­fi­ca­cy goals on vi­sion.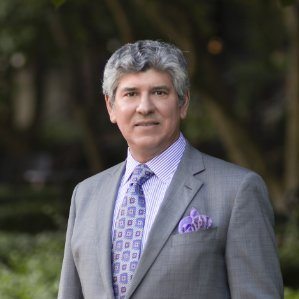 Michael Sher­man
He al­so per­suad­ed Har­vard Pil­grim CMO Michael Sher­man to of­fer a key en­dorse­ment: "This out­comes-based re­bate arrange­ment is tru­ly in­no­v­a­tive, as it ties pay­ment for the ther­a­peu­tic not on­ly to a short-term goal, but al­so to a longer-term, 30-month as­sess­ment of ef­fi­ca­cy."
Mar­raz­zo's not say­ing how much he's of­fer­ing in re­bates, but when I asked him why not a full re­fund for pa­tients who don't re­spond ad­e­quate­ly, he said that's not pos­si­ble. There are so few pa­tients in­volved for each health plan that a full or near full re­bate would take the low­est pos­si­ble price down to ze­ro, which he would have to of­fer to fed­er­al pay­ers — mak­ing it a com­mer­cial dis­as­ter.
To avoid putting hos­pi­tals in a fix over the "buy and bill" re­im­burse­ment mod­el, which leaves them on the hook for the ini­tial cost of the treat­ment, Spark is con­tract­ing di­rect­ly with pay­ers on the price, leav­ing the providers to charge for their end of the pro­ce­dure.
Still in the works is a pro­pos­al to CMS for stag­gered pay­ments, with an up­front amount and bills due through a set pe­ri­od of time. And the com­pa­ny is al­so work­ing on cov­er­ing pa­tients' out of pock­et costs as part of the over­all price.
Tak­en as a whole, he says, the Spark pric­ing strat­e­gy of­fers the best chance of win­ning cov­er­age for a rad­i­cal­ly new and ex­pen­sive ther­a­peu­tic ap­proach.
In Eu­rope, where the first two gene ther­a­pies have been rolled out to a mere hand­ful of pa­tients in sin­gle pay­er sys­tems, the fail­ure to gain ac­cep­tance has been a vir­tu­al death sen­tence for man­u­fac­tur­ers. Up against a much more in­tri­cate set of US hur­dles, Spark's team think they have many of the ba­sics worked out.
We'll know soon whether Mar­raz­zo found the key to open­ing the mar­ket to gene ther­a­pies, or fash­ioned a jour­ney in­to a blind al­ley.