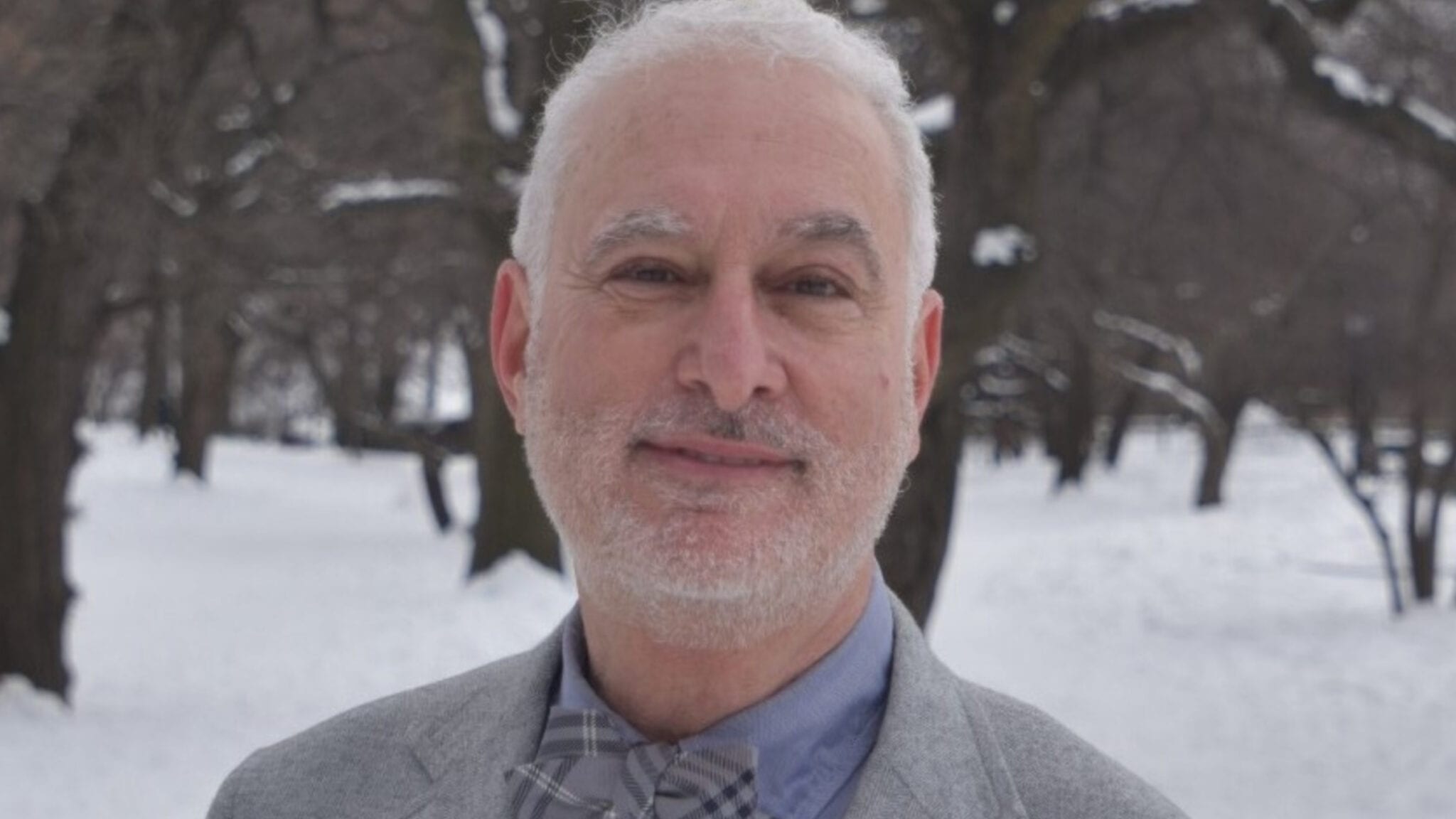 Jonathan Sporn, Gilgamesh CEO
The Har­vard sci­en­tist act­ing as ATAI's trea­sure trove launch­es a new psy­che­delics firm fo­cused on drug 'ana­logues'
A for­mer Har­vard and NIH sci­en­tist is re­turn­ing to the psy­che­delics field with a new biotech af­ter sell­ing his last ef­fort to the buzzy ATAI Life Sci­ences.
Gil­gamesh Phar­ma­ceu­ti­cals com­plet­ed its $27 mil­lion Se­ries A on Thurs­day, the com­pa­ny an­nounced, with plans to use the cash to prep four pro­grams for INDs and con­tin­ue ex­pand­ing its lead­er­ship team. The biotech is led by CEO Jonathan Sporn, and it's not his first rodeo in psy­che­delics.
Sporn pre­vi­ous­ly found­ed Per­cep­tion Neu­ro­science, fo­cus­ing on R-ke­t­a­mine for treat­ment-re­sis­tant de­pres­sion, and sold it to ATAI in ear­ly 2019. Per­cep­tion's can­di­date is in ear­ly hu­man tests and is among the most ad­vanced in ATAI's port­fo­lio.
Two oth­er mem­bers of his lead­er­ship team— his CSO and co-founder — al­so sold a com­pa­ny cen­tered around opi­oid use dis­or­der to ATAI last year in Kures. The col­lec­tive ex­pe­ri­ences among the group have cer­tain­ly helped Gil­gamesh get off the ground, Sporn told End­points News, but they want­ed to do things a lit­tle bit dif­fer­ent­ly this time around.
Sporn be­gan putting a team to­geth­er of what he called "un­usu­al" peo­ple for the space, main­ly med­i­c­i­nal chemists in­clud­ing the for­mer Kures lead­ers. These folks, Dal­i­bor Sames and An­drew Kruegel, had ex­ten­sive ex­pe­ri­ence in cre­at­ing and en­gi­neer­ing ana­logues to some of the more com­mon psy­che­del­ic drugs out there like ibo­gaine.
It's the cre­ation of these ana­logues where Gil­gamesh will al­so spend its time and mon­ey, Sporn said, rather than try­ing to use things like syn­thet­ic psilo­cy­bin — the psy­choac­tive in­gre­di­ent in mag­ic mush­rooms that Com­pass Path­ways fo­cus­es on — or some­thing a bit more off­beat, like the drug col­lo­qui­al­ly known as 'toad ven­om.'
"What we see with these oth­er com­pa­nies in the field, they seem to be fo­cus­ing more on things that al­ready ex­ist and where it's a more com­plex process to try to pro­tect these things," Sporn told End­points. "We're more fo­cused on cre­at­ing the right group of peo­ple … we're pulling to­geth­er the right peo­ple, it's all very IP-cen­tric and very med­i­c­i­nal chem­istry-cen­tric."
Gil­gamesh has al­so part­nered with NJ-based Psy­chogen­ics to use their AI plat­form, which he says was the first of its kind in psy­chi­a­try. Re­searchers ad­min­is­ter ex­per­i­men­tal drugs to mice and are ob­served by cam­eras that cat­a­logue their be­hav­ioral pat­terns, al­low­ing Gil­gamesh to mea­sure which dos­es are most ef­fec­tive and how long their ef­fects last af­ter leav­ing the body.
The com­pa­ny ex­pects to en­ter IND-en­abling stud­ies for two of its pro­grams over the next few months, the first of which is an oral ke­t­a­mine ana­logue like­ly to be stud­ied for treat­ment-re­sis­tant de­pres­sion and opi­ate use dis­or­der. This can­di­date's ap­peal, Sporn says, is the oral for­mu­la­tion it­self: Gil­gamesh's pill al­lows for few­er dis­so­cia­tive ef­fects and is much safer for home use or dur­ing psy­chother­a­py.
Sporn al­so high­light­ed an ana­logue of DMT Gil­gamesh is work­ing on, which is in­tend­ed to short­en the ther­a­peu­tic ef­fect from six hours to about one or two hours. That would ease the bur­den on the health­care sys­tem, as psy­chi­a­trists won't have to spend all that time ob­serv­ing pa­tients af­ter tak­ing the drug. Gil­gamesh's oth­er two pro­grams in­volve the sero­tonin re­cep­tor 5-HT2A.
With his ex­pe­ri­ence at Per­cep­tion and now at Gil­gamesh, Sporn says he's been grate­ful to have a front row seat at this bur­geon­ing field. And he's al­ready seen in­ter­est from mid-size phar­ma com­pa­nies in­ter­est­ed in ac­quir­ing Gil­gamesh. But for now, the fo­cus re­mains on build­ing out the team and en­sur­ing its pro­grams are full steam ahead.
"They're start­ing to dip their toe in­to the wa­ter to look at ac­qui­si­tions in this space, or part­ner­ships in this space," Sporn said. "It's clear they're in­ter­est­ed, and I think you'll start to see more of that, more of those peo­ple be­gin­ning to cre­ate part­ner­ships around the space, and that will help, I think, a good deal."