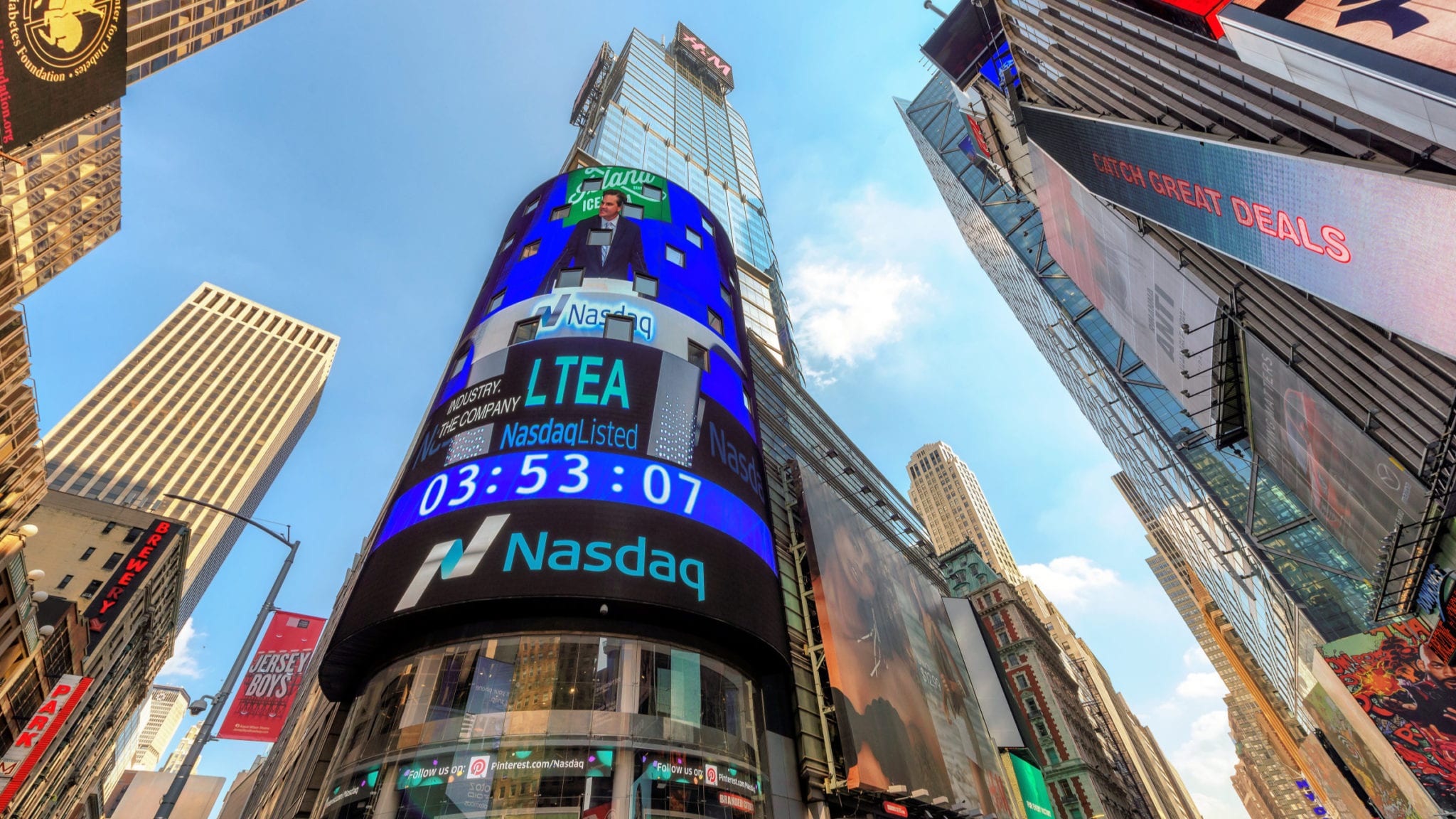 The IPO flood keeps ris­ing with 4 more biotechs and a SPAC on their way to Nas­daq
Af­ter a record year for biotech IPOs in 2020, fore­casts were bull­ish on an­oth­er strong year show­ing for pub­lic of­fer­ings — and 2021 hasn't dis­ap­point­ed so far. Now, a clutch of four biotechs chas­ing rare dis­ease and can­cer and a New York SPAC are ready to join the par­ty.
Three more com­pa­nies filed to head to Nas­daq on Tues­day, as well as a SPAC, with an ad­di­tion­al Dutch biotech fil­ing Fri­day. All in all, ear­ly days in­di­cate an­oth­er big year, at least to start, with 12 com­pa­nies ei­ther pric­ing or fil­ing their IPOs in the first 20 days of Jan­u­ary.
Biotech still has a long way to go to reach the chart-top­ping 81 IPOs record­ed last year and $13.5 bil­lion raised. But here are the newest com­pa­nies help­ing get the in­dus­try off to a hot start.
Chi­na's Ada­gene looks to in­dex new HERV-based CAR-T
A lit­tle over a week af­ter dis­cov­er­ing a new CAR-T can­di­date, the Chi­nese biotech Ada­gene is shoot­ing to go pub­lic.
Ada­gene's CAR-T for re­nal cell car­ci­no­ma is the first the biotech's aware of to tar­get a hu­man en­doge­nous retro­virus ex­pressed in the ma­jor­i­ty of clear-cell kid­ney tu­mors. And on the back of more than $150 mil­lion in fundrais­ing, in­clud­ing a $69 mil­lion Se­ries D last Jan­u­ary, Ada­gene is pen­cil­ing in $125 mil­lion for their IPO raise.
Ada­gene's can­di­date was de­vel­oped in tan­dem with the NHLBI in the lab of Richard Childs, chief of the Lab­o­ra­to­ry of Trans­plan­ta­tion Im­munother­a­py. The NIH is ex­pect­ed to take over man­u­fac­tur­ing and clin­i­cal de­vel­op­ment.
Re­gard­less of how much cash it ends up rais­ing, Ada­gene said in its S-1 it plans to al­lo­cate 95% of funds to R&D. The com­pa­ny will di­rect 26% of funds to­ward its lead can­di­date, ADG106, a mon­o­clon­al an­ti­body and CD137 ag­o­nist, which is cur­rent­ly in Phase Ib/IIa tri­als for ad­vanced or metasta­t­ic sol­id tu­mors and/or re­lapsed/re­frac­to­ry non-Hodgkin's lym­phoma.
An­oth­er 26% of funds are slat­ed to go to­ward Ada­gene's oth­er two pro­grams, ADG116 and ADG126. Both pro­grams seek to block the known can­cer tar­get CT­LA-4, with ADG116 fo­cus­ing on a "unique" epi­tope. The for­mer has start­ed a Phase I in ad­vanced metasta­t­ic sol­id tu­mors while the lat­ter hasn't yet hit the clin­ic.
Bris­tol My­ers Squibb, which pi­o­neered the first and on­ly CT­LA-4 in­hibitor Yer­voy, al­so tried de­vel­op­ing a 4-1BB ag­o­nist an­ti­body dubbed ure­lum­ab, but hopes for a monother­a­py were dashed af­ter liv­er tox­i­c­i­ties emerged.
The last 43% al­lo­cat­ed to R&D will help fund pre­clin­i­cal can­di­dates and fur­ther plat­form de­vel­op­ment, Ada­gene said. — Max Gel­man
Phar­varis pen­cils in $100 mil­lion raise to back oral HAE ap­proach
A cou­ple months af­ter nab­bing $80 mil­lion in ven­ture cash, Nether­lands-based Phar­varis has pen­ciled in a $100 mil­lion jump on­to Nas­daq to back its up­start ap­proach for the rare ge­net­ic con­di­tion hered­i­tary an­gioede­ma (HAE).
Phar­varis' lead pro­gram, an in­hibitor and se­lec­tive small-mol­e­cule bradykinin B2-re­cep­tor an­tag­o­nist, is in de­vel­op­ment as an oral al­ter­na­tive to cur­rent­ly avail­able HAE treat­ments — like CSL's Hae­gar­da and Take­da's Cin­ryze, Takhzy­ro and Fi­razyr, which are all in­jectable.
"We de­signed PHA121 to im­prove up­on the ther­a­peu­tic pro­file of ex­ist­ing ther­a­pies and, through oral de­liv­ery, to pro­vide pa­tients with qual­i­ty of life and con­ve­nience that is su­pe­ri­or to cur­rent stan­dard-of-care HAE treat­ments, which are in­jecta­bles," the F-1 states.
The biotech was found­ed by Berndt Modig, now CEO, and a cast of vet­er­ans from Jeri­ni, the biotech that orig­i­nal­ly de­vel­oped Fi­razyr. Back in No­vem­ber, the com­pa­ny re­leased Phase I da­ta from 16 healthy vol­un­teers it said sug­gest their mol­e­cule is 24 times more po­tent than Fi­razyr.
HAE is char­ac­ter­ized by painful swelling in hands, feet and oc­ca­sion­al­ly in the air­ways or in­testi­nal walls. At­tacks are un­pre­dictable, and have mul­ti­ple trig­gers. Pa­tients ex­pe­ri­ence a me­di­an of 14 at­tacks per year, and half ex­pe­ri­ence po­ten­tial­ly life-threat­en­ing air­way at­tacks at least once in their life­time, Phar­varis said, cit­ing sci­en­tif­ic pub­li­ca­tions.
The com­pa­ny is launch­ing two Phase II tri­als, one for pro­phy­lax­is and one for treat­ing acute pain. If those are suc­cess­ful, they'll fol­low up with piv­otal Phase III stud­ies. They plan on read­ing out Phase II da­ta for the acute pa­tients in 2022.
Viking Glob­al In­vestors and Gen­er­al At­lantic, which led the Se­ries C, hold just over 6.03% of shares each, ac­cord­ing to the F-1. Modig has a 5.27% stake. — Nicole De­Feud­is
On the heels of ASH, Nex­Im­mune guns for $86 mil­lion IPO raise
Nex­Im­mune has main­tained a rel­a­tive­ly low pro­file af­ter com­plet­ing its $23 mil­lion Se­ries A way back in 2018. But now the Gaithers­burg, MD-based biotech has two pro­grams in the clin­ic and plans to go pub­lic with an es­ti­mat­ed $86 mil­lion raise.
The com­pa­ny was spun out of Johns Hop­kins and cen­ters around the idea of spe­cial­ized nanopar­ti­cles that act as anti­gen-pre­sent­ing cells to in­cite a T cell at­tack on tu­mors. Nex­Im­mune's ul­ti­mate goal is to pro­vide a more durable at­tack in­volv­ing more tar­gets and less like­li­hood of a set­back for pa­tients, par­tic­u­lar­ly if they can make an im­pact on naïve and mem­o­ry T cells to keep the hu­man im­mune sys­tem on alert.
With­in its S-1, Nex­Im­mune said the IPO funds will go to­ward its two lead pro­grams, NEXI-001 and NEXI-002 that fo­cus on donor-de­rived and pa­tient-de­rived T cells, re­spec­tive­ly.
NEXI-001 is in an on­go­ing Phase I/II study in acute myeloid leukemia, with ini­tial re­sults pre­sent­ed last month at ASH. Among the two dozen or so pa­tients, the can­di­date was shown to in­duce a re­turn to base­line lev­els of ab­solute lym­pho­cyte counts with­in 3 to 35 days. The pro­gram is still in its ear­ly clin­i­cal days, how­ev­er.
There haven't been any read­outs for NEXI-002 yet, but Nex­Im­mune dosed the first pa­tient in a Phase I/II study in mul­ti­ple myelo­ma last Oc­to­ber. — Max Gel­man
Bio­phytis takes a sec­ond shot at a Nas­daq de­but
Sec­ond time's the charm for Bio­phytis. The French biotech pre­vi­ous­ly filed an F-1 back in May 2019, pen­cil­ing in a $15 mil­lion hop on­to Nas­daq. But it with­drew lat­er that Ju­ly due to "un­fa­vor­able mar­ket con­di­tions."
Now, as the 2021 IPO queue be­gins to take shape, Bio­phytis is back — pen­cil­ing in an­oth­er $15 mil­lion raise for its Nas­daq de­but.
If suc­cess­ful this time around, Bio­phytis plans on fun­nel­ing most of the IPO funds in­to its lead pro­gram: a small mol­e­cule dubbed Sar­co­neos, which the biotech be­lieves can treat sar­cope­nia, Duchenne Mus­cu­lar Dy­s­tro­phy (DMD), and even SARS-CoV-2 pneu­mo­nia.
Sar­co­neos is de­signed to ac­ti­vate the MAS re­cep­tor in mus­cle cells, a key com­po­nent of the Renin-an­giotensin sys­tem (RAS) — an en­docrine sys­tem known to con­trol things like flu­id bal­ance, blood pres­sure, car­dio­vas­cu­lar func­tion and smooth, car­diac and skele­tal mus­cle me­tab­o­lism. By ac­ti­vat­ing the MAS re­cep­tor, Sar­co­neos trig­gers two down­stream sig­nal­ing path­ways in my­ocytes that are im­paired in mus­cle-wast­ing con­di­tions, ac­cord­ing to Bio­phytis.
The ini­tial tar­get in­di­ca­tion is sar­cope­nia, the age-re­lat­ed de­gen­er­a­tion of skele­tal mus­cle that leads to mus­cle mass strength, bal­ance and the abil­i­ty to stand or walk — and for which there's no ap­proved treat­ment or wide­ly ac­cept­ed stan­dard of care, Bio­phytis said. The can­di­date is cur­rent­ly in a Phase II study for that in­di­ca­tion, with topline re­sults com­ing in Q2 this year.
The oral drug is al­so in Phase II/III for Covid-19 pa­tients with pneu­mo­nia, with the first in­ter­im analy­sis sched­uled for Q1. If all goes well, Bio­phytis says it could file for emer­gency use with the FDA and EMA in Q2.
"Most peo­ple in­fect­ed with the COVID-19 virus will ex­pe­ri­ence mild to mod­er­ate res­pi­ra­to­ry ill­ness and re­cov­er with­out re­quir­ing spe­cial treat­ment," the F-1 states. Bio­phytis is look­ing to help "old­er peo­ple, and those with un­der­ly­ing med­ical prob­lems like car­dio­vas­cu­lar dis­ease, di­a­betes, chron­ic res­pi­ra­to­ry dis­ease and can­cer," who are "more like­ly to de­vel­op se­ri­ous ill­ness."
The com­pa­ny al­so snagged IND ap­proval for a Phase I/II tri­al in DMD last month, and hopes to launch a "seam­less" clin­i­cal tri­al — one that com­bines mul­ti­ple phas­es in­to an adap­tive study — in the first half of 2021, ac­cord­ing to the F-1.
Stanis­las Veil­let, Bio­phytis' co-founder and CEO who hails from Danone and Mon­san­to, owns 4% of the com­pa­ny's stock. —Nicole De­Feud­is
CEO of small NYC biotech heads up $50 mil­lion SPAC
A new SPAC has emerged, and it's be­ing led by the CEO of a small New York City biotech.
The blank check com­pa­ny is called FoxWayne En­ter­pris­es Ac­qui­si­tion and seeks to re­verse merge with a com­pa­ny fol­low­ing a $50 mil­lion raise. Robb Knie, CEO of Hoth Ther­a­peu­tics, is lead­ing the charge by of­fer­ing 5 mil­lion shares at $10 apiece.
FoxWayne orig­i­nal­ly filed its S-1 back in De­cem­ber and sub­mit­ted its 8-A last week. The fil­ings were ac­cept­ed Tues­day. — Max Gel­man