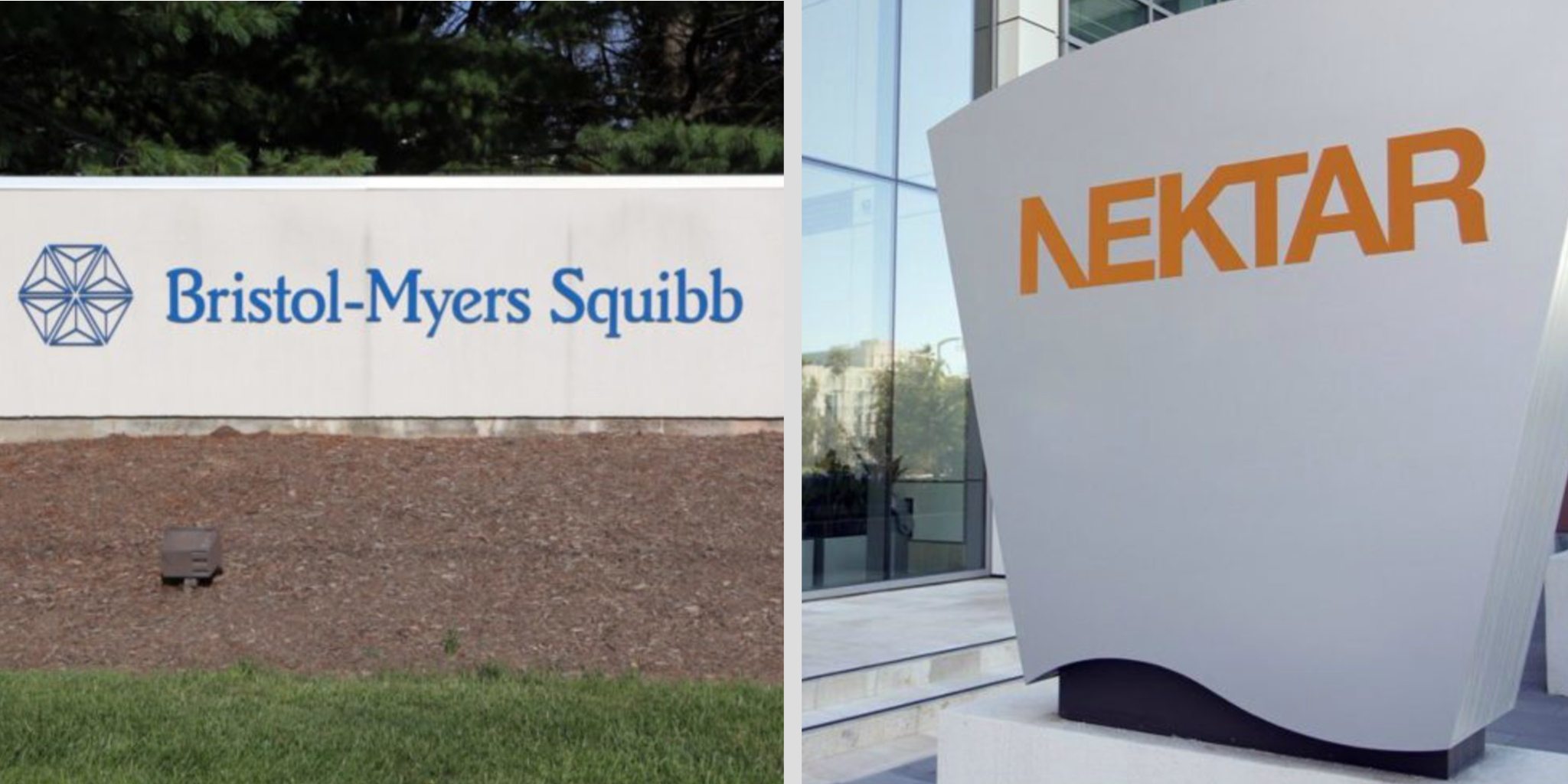 The lat­est up­date on NK­TR-214/Op­di­vo from Nek­tar and Bris­tol-My­ers will keep the con­tro­ver­sy burn­ing over the ORR rate
Nek­tar Ther­a­peu­tics $NK­TR man­aged to slide 1 out of its 38 evalu­able stage 4 melanoma pa­tients in­to the win col­umn with its close­ly-watched 3-month up­date on Op­di­vo/NK­TR-214's ob­jec­tive re­sponse rate. That man­aged to nudge up the ORR from 50% — a fig­ure that rout­ed Nek­tar's stock at AS­CO — to 53%, which isn't like­ly to con­vince any of the crit­ics that the biotech and its part­ners at Bris­tol-My­ers Squibb have come up with the kind of com­bo that can change the stan­dard of care in the field.
But if you ex­pect any­one di­rect­ly in­volved in this study to step back from the en­thu­si­as­tic pro­jec­tions that were made on the first op­ti­mistic da­ta points, you'd be flat wrong.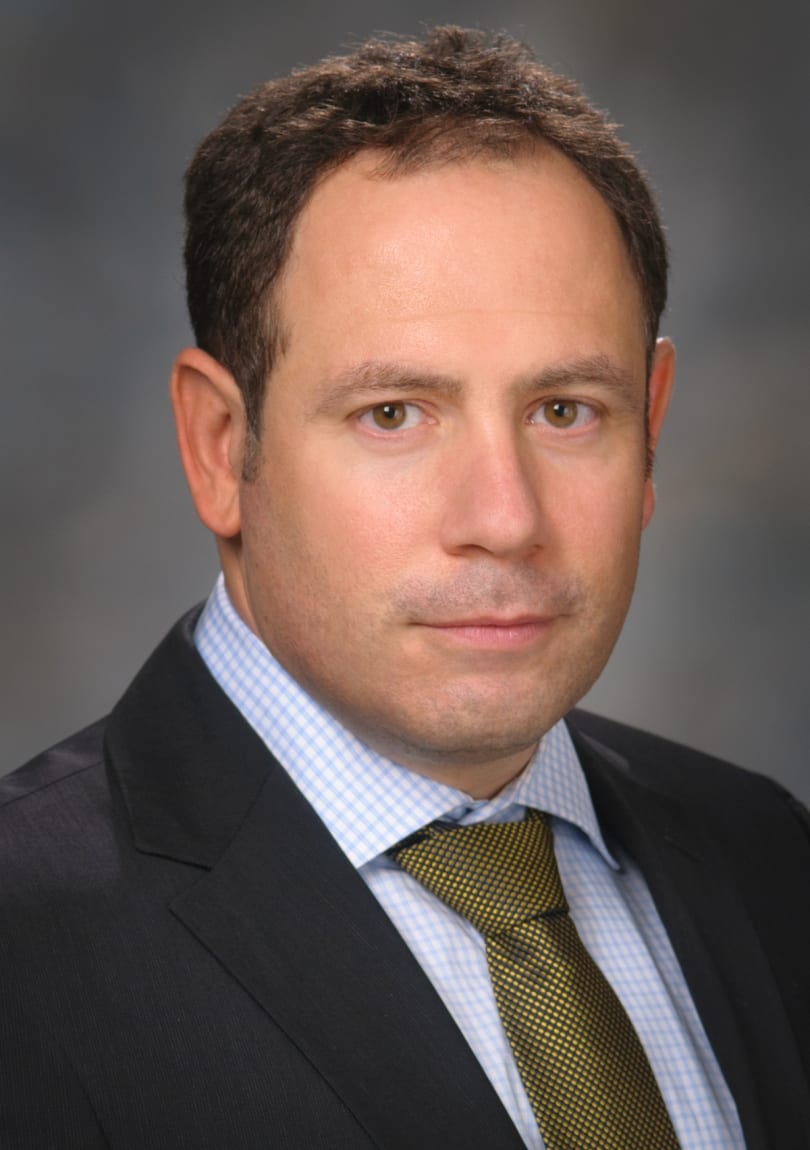 Adi Diab
While the cru­cial ORR bare­ly budged, Adi Diab from MD An­der­son point­ed straight to a high­er com­plete re­sponse rate, at 24% — "which is not seen with an­oth­er com­bi­na­tion." He's al­so of­fer­ing a thumbs up to a 76% dis­ease con­trol rate — up from 71% at AS­CO — as ev­i­dence that they're on to some­thing spe­cial.
Sev­er­al an­a­lysts — in­clud­ing some in the Ever­cor­eISI team — had been look­ing for some­thing in the 60%-plus range for the ORR to win back the en­thu­si­asm that has drained away for NK­TR-214, a drug that a needy Bris­tol-My­ers Squibb paid $1.85 bil­lion up­front to part­ner on ear­li­er in the year. The drug is de­signed to bind to the CD122 re­cep­tor on the sur­face of CD-8 and CD-4 pos­i­tive im­mune cells to whip up an at­tack on var­i­ous can­cers.
And Diab says they can see ex­act­ly that re­sponse in pa­tients with pos­i­tive bio­mark­er re­sults for the tu­mor mi­croen­vi­ron­ment.
As it stands, the re­searchers have a drug that ap­pears to have clear­ly waned in the more ma­ture 7.2-month me­di­an fol­lowup time for PIV­OT-02, drop­ping from 64% at the first cut of the da­ta at SITC last year. And just days ago Bris­tol-My­ers out­lined im­pres­sive 4-year over­all sur­vival re­sults from Check­Mate-067: 53% for Op­di­vo plus Yer­voy com­bo, 46% for Op­di­vo alone, and 30% for Yer­voy alone.
Diab, though, be­lieves that with bet­ter ex­pe­ri­ence us­ing the drug, and bet­ter ed­u­ca­tion for physi­cians and pa­tients, the re­sponse rate can climb back up to 60%-plus. As for Yer­voy, he adds, the CT­LA-4 has a well known tox pro­file that leads to a high rate of ad­verse events that of­ten pre­vent pa­tients from com­plet­ing treat­ment.
"We should not do com­par­isons with oth­er tri­als, it's not kosher," Diab tells me at one point in our con­ver­sa­tion. "But of course we're go­ing to do it."
There's been some in­tense con­tro­ver­sy over their chances with this IL-2 drug, which us­es pe­gy­la­tion tech to elim­i­nate the draw­backs of the orig­i­nal ther­a­py – Pro­leukin — that made it too tox­ic to use at full mea­sure, in turn lim­it­ing its ef­fi­ca­cy.
One like­ly take­down of the Nek­tar de­fense should come soon from Aaron Wed­lund, the ex-Ker­ris­dale an­a­lyst who wrote a lengthy di­a­tribe on NK­TR-214, which he con­sid­ers will make IL-2 the next IDO, an­oth­er drug class once wide­ly hailed as the next big thing in can­cer drug com­bos now bad­ly tar­nished fol­low­ing a cat­a­stroph­ic Phase III com­bo fail­ure with Keytru­da.
Bris­tol-My­ers en­thu­si­as­ti­cal­ly bought in­to the next-gen IL-2 drug ap­proach as it's been un­suc­cess­ful­ly de­fend­ing its PD-1/L1 crown against a hard-charg­ing Mer­ck, which has pushed Keytru­da and chemo com­bos in­to the fore­front of the lung can­cer mar­ket. IL-2, they said, would be the next log­i­cal step to PD-1 and CT­LA-4, with Yer­voy.
Any­thing that puts this drug back in the Pro­leukin cat­e­go­ry, with more IL-2 suc­ces­sors in the pipeline, won't be wel­come by the de­vel­op­ers.
It's im­por­tant to keep in mind that a bunch of short in­vestors had fun — and made mon­ey — pulling Nek­tar's stock down from some stun­ning highs that it had en­joyed. Rais­ing doubts is good for spurring cor­rec­tions, and Nek­tar's stock has tum­bled bad­ly. The ju­ry will re­main out, though, un­til the Phase III pro­gres­sion-free sur­vival da­ta comes due around the spring of 2020.
Un­til then, and maybe even af­ter, this de­bate will con­tin­ue to rage.