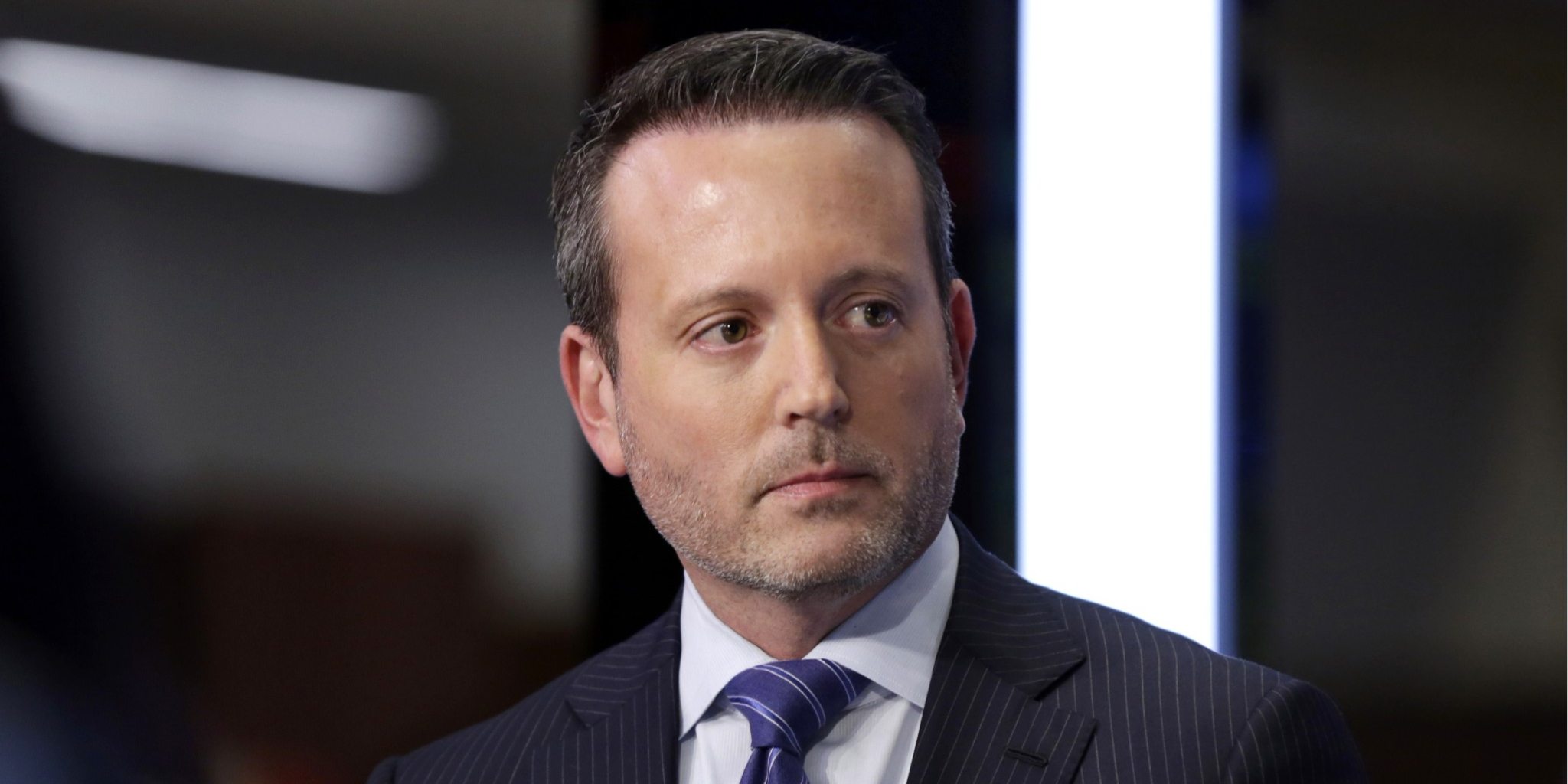 Allergan CEO Brent Saunders (via AP images)
The list gets longer: Mer­ck, Al­ler­gan, No­var­tis is­sue 2020 drug price hikes — re­port
The price train con­tin­ues chug­ging in one di­rec­tion.
On Fri­day, a trio of drug­mak­ers — US-based Mer­ck, Ire­land-head­quar­tered Al­ler­gan and Swiss drug­mak­er No­var­tis — is­sued a round of hikes on more than 100 med­i­cines, vault­ing the to­tal num­ber of price rais­es on 445 drugs in 2020, Reuters re­port­ed, cit­ing health­care re­search firm 3 Ax­is Ad­vi­sors.
These spikes fol­low those by a cadre of drug­mak­ers in­clud­ing GSK, Pfiz­er, Gilead, Bris­tol-My­ers, Bio­gen, Lil­ly, and Te­va ear­li­er in the first week of 2020. In most cas­es, the stick­er price in­creas­es have been lim­it­ed to the mid-sin­gle-dig­it per­cent­ages. As the spot­light on drug pric­ing in­ten­si­fied, with pa­tients, pol­i­cy­mak­ers, and politi­cians de­cry­ing the mag­ni­tude and fre­quen­cy of hikes, a raft of drug­mak­ers — led by Al­ler­gan CEO Brent Saun­ders — pre­vi­ous­ly pledged to not raise their prices by more than 10% an­nu­al­ly.
"We don't have all the da­ta yet," 3 Ax­is Ad­vi­sors' co-founder An­to­nio Ciac­cia not­ed in an in­ter­view with End­points News. His­tor­i­cal­ly, the bulk of the price in­creas­es for the year are typ­i­cal­ly is­sued by the sec­ond week of Jan­u­ary.
The biggest of­fend­er in terms of price in­creas­es is hard to iso­late not just be­cause all the price in­creas­es not been rev­e­lat­ed yet, but be­cause list prices are not re­li­able in­di­ca­tors of re­al, av­er­age, out-of-pock­et costs for in­sured Amer­i­cans.
"The amount of in­creas­es that we've seen so far are pret­ty well in line with pri­or years, at least over the last five years. It's im­pos­si­ble to tell who the bad guy is," Ciac­cia said. "Like if they raised the price by 7%, where that 7% is go­ing — is it go­ing back to…share­hold­ers or is it flowed back to the sup­ply chain in terms of a pro­pri­etary dis­count that's go­ing to the in­sur­ers and the PBMs."
In the lat­est round of hikes on Fri­day, both No­var­tis and Al­ler­gen (which is the process of be­ing swal­lowed by Ab­b­Vie) said the net prices on their price boost­ed med­i­cines would be ei­ther flat or low­er in 2020.
No­var­tis is lift­ing the prices of 7% of its US med­i­cines — but the drug­mak­er told Reuters that af­ter dis­counts and re­bates those net prices will de­crease by 2.5%. Mean­while, Al­ler­gan is boost­ing prices on 25 drugs by 5%, and on two more med­i­cines by 2-3%, but fol­low­ing dis­counts and re­bates, its net prices will work out flat-to-low­er in 2020, the com­pa­ny claimed to the wire ser­vice.
In ad­di­tion, Mer­ck el­e­vat­ed the stick­er price on 15 drugs — in­clud­ing its di­a­betes drugs Janu­via and Janu­met — by an av­er­age of 5%. The price of the drug­mak­er's flag­ship im­munother­a­py, Keytru­da — which gen­er­at­ed near­ly $8 bil­lion in the first nine months of 2019 and is on track to be­come the world's best sell­ing med­i­cine by 2024 — is go­ing up by 1.5%. Mer­ck's hikes are "con­sis­tent with its com­mit­ment to not raise US net prices by more than in­fla­tion an­nu­al­ly," the com­pa­ny told Reuters.
"I think over the last three, four years man­u­fac­tur­ers have rel­a­tive­ly speak­ing, tak­en their foot off the gas," Ciac­cia said. "They're lay­ing low, they're keep­ing the in­creas­es un­der 10%. But for the most part, I feel like they're keep­ing things with­in the realm that hope­ful­ly keeps them out of the news­pa­pers."
As of Fri­day, Ciac­cia said there was one small drug­mak­er that boost­ed the price of its med­i­cine by more than 10%: Neos Ther­a­peu­tics lift­ed the price of its at­ten­tion deficit dis­or­der drug, Con­tem­pla XR, by 13.24%.
Some­times, drug­mak­ers don't just take an­nu­al hikes — they al­so take ad­di­tion­al mid-year in­creas­es, al­though the prac­tice has grad­u­al­ly wilt­ed as the scruti­ny in­to pric­ing in­ten­si­fies.
"His­tor­i­cal­ly speak­ing, mid-year price heights have re­al­ly erod­ed…we're not see­ing the amount of fig­ure price in­creas­es that we used to," Ciac­cia said. "It's hard to have a crys­tal ball, but if we're, just judg­ing on past ex­pe­ri­ence, maybe price in­creas­es will like­ly go down again.
Surg­ing drug prices in the Unit­ed States are a thorny yet key bi­par­ti­san is­sue as an­oth­er pres­i­den­tial elec­tion beck­ons. While US Pres­i­dent Trump strug­gles to make good on his promise to low­er drug prices, the in­dus­try, which has long thrived pric­ing its prod­ucts with­out gov­ern­ment in­ter­fer­ence, per­sis­tent­ly ar­gues that any kind of in­ter­fer­ence will sti­fle in­no­va­tion.
Law­mak­ers left and right all ar­gue drug prices in the Unit­ed States are too high — and the in­dus­try holds the crown for the least fa­vored sec­tor by Amer­i­cans, falling be­hind the fed­er­al gov­ern­ment it­self — but so far no­body can agree on just how to make the US health care sys­tem great again. Last month, the HHS opened the door to a pol­i­cy that al­lows for the im­por­ta­tion of drugs from Cana­da.