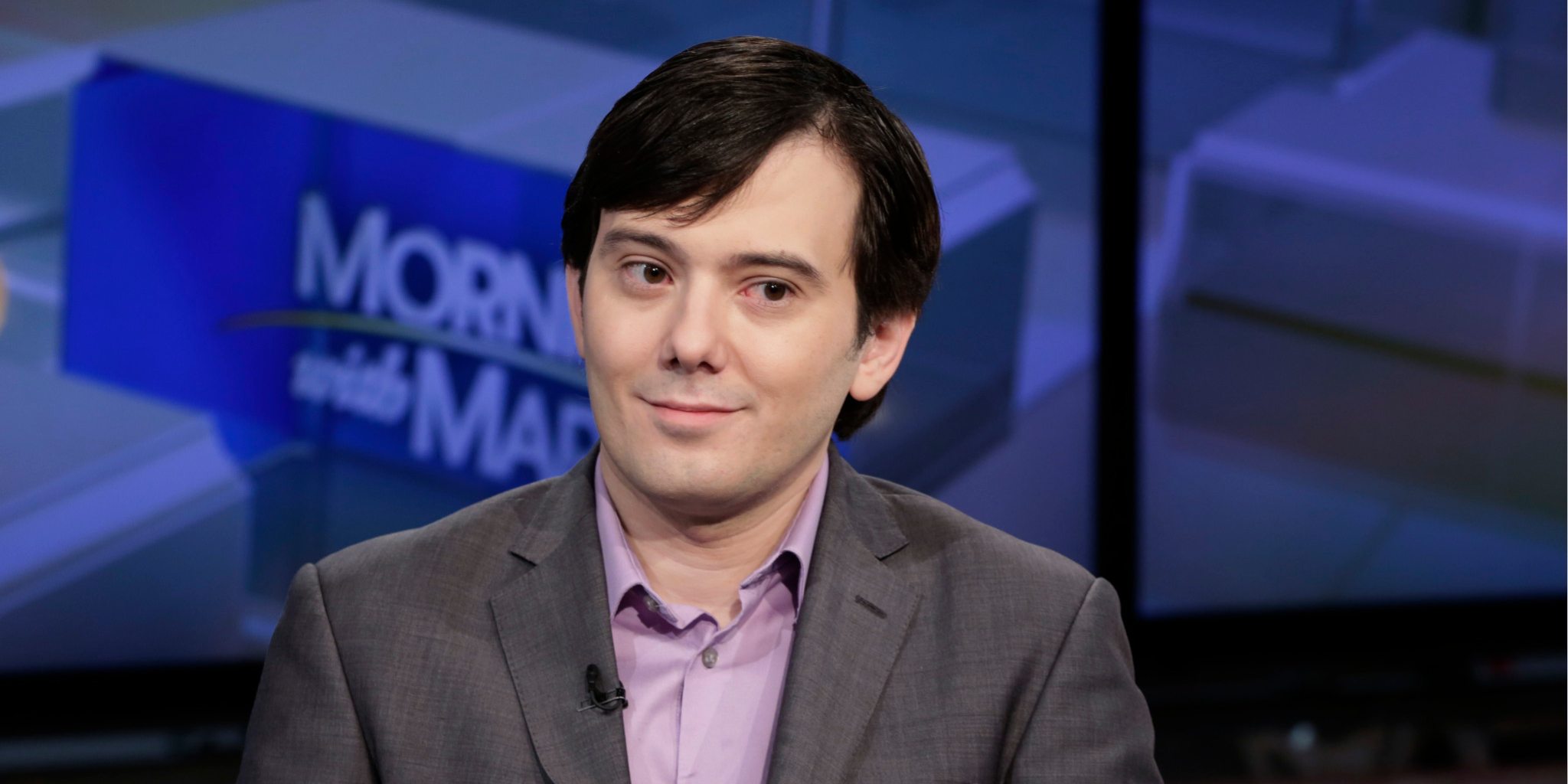 The Mar­tin Shkre­li saga ends to­day, but the is­sue he raised on drug pric­ing seems im­mor­tal
Mar­tin Shkre­li is of­fer­ing us one last les­son to­day on the con­se­quences of crim­i­nal­ly bad be­hav­ior.
A fed­er­al judge, al­ready riled enough by Shkre­li's de­ci­sion to of­fer a boun­ty on Hillary Clin­ton's hair to leave him locked up in a Brook­lyn prison for 6 months to await sen­tenc­ing and then force him to for­feit $7.4 mil­lion, will sen­tence him lat­er to­day on three felony con­vic­tions.
In the end, Shkre­li tried to strike an apolo­getic tone for his trans­gres­sions. He had lied re­peat­ed­ly to his in­vestors, ma­nip­u­lat­ed Retrophin stock and feared jail. But pros­e­cu­tors on­ly threw back a damn­ing se­ries of re­marks he had made mock­ing his en­e­mies, and proud­ly de­clar­ing that he was about to get off near­ly scot free, hap­py to do some short time in Club Fed. They al­so ridiculed his pre­ten­sions about drug de­vel­op­ment, high­light­ing an un­su­per­vised drug tri­al in Cyprus.
None of this, though, had any­thing to do with the brouha­ha he trig­gered over his de­ci­sion to jack up the price of Dara­prim overnight by 5,000%-plus. But that was com­plete­ly le­gal — and that's the one fea­ture to this sto­ry that will con­tin­ue to loom large, long af­ter Shkre­li has been for­got­ten.
Bio­phar­ma want­ed noth­ing to do with him.
Shkre­li has nev­er been part of our #bio­phar­ma in­dus­try. We are about 21st cen­tu­ry med­i­cines and im­pact on pa­tients! https://t.co/BwQryyxb­mI

— John Maraganore (@JMaraganore) March 9, 2018
That is not what the pub­lic was think­ing when the young, an­gry biotech ex­ec was called every­thing from the most hat­ed man in Amer­i­ca to a poster boy for drug price re­form. He fired back at every oc­ca­sion, call­ing me a mo­ron ear­ly on in clas­sic Shkre­li fash­ion. (Bless him, it gave me a short time on the pub­lic stage I'll nev­er for­get.)
Shkre­li's over­sized pres­ence in the bio­phar­ma in­dus­try will be­gin to fade now that he can no longer feed the flames of pub­lic dis­con­tent with his vit­ri­olic on­line re­marks about drug pric­ing and the peo­ple he scorns. First banned from Twit­ter, now banned from the pub­lic, his pro­file will grad­u­al­ly ebb away. He's had near­ly three years in the spot­light — the kind of fame that made him the butt of jokes on Sat­ur­day Night Live — which is a lot longer than the 15 min­utes of in­famy most Wall Street felons earn.
Shkre­li showed how any­one can grab any drug — even an old, cheap ther­a­py like Dara­prim — and then price it at what­ev­er amount they want, pro­vid­ed they can con­trol a nar­row pro­duc­tion chan­nel. Law­mak­ers railed at him, the pub­lic de­spised him and the pres­i­dent moved mar­kets at one point vow­ing to low­er drug prices. But noth­ing has been done to stop an­oth­er Mar­tin Shkre­li from com­ing along, some­one who won't wind up in jail.
Some­one with a more fine­ly tuned in­stinct for sur­vival, who can weath­er any tem­po­rary erup­tion of dis­con­tent and keep goug­ing pa­tients re­lent­less­ly.
By mak­ing him­self the vil­lain, Shkre­li made drug pric­ing an is­sue that won't go away. He can be si­lenced, but even­tu­al­ly the is­sue he rep­re­sent­ed will have to be dealt with. And the in­dus­try knows that on­ly too well.
Im­age: Mar­tin Shkre­li. AP IM­AGES