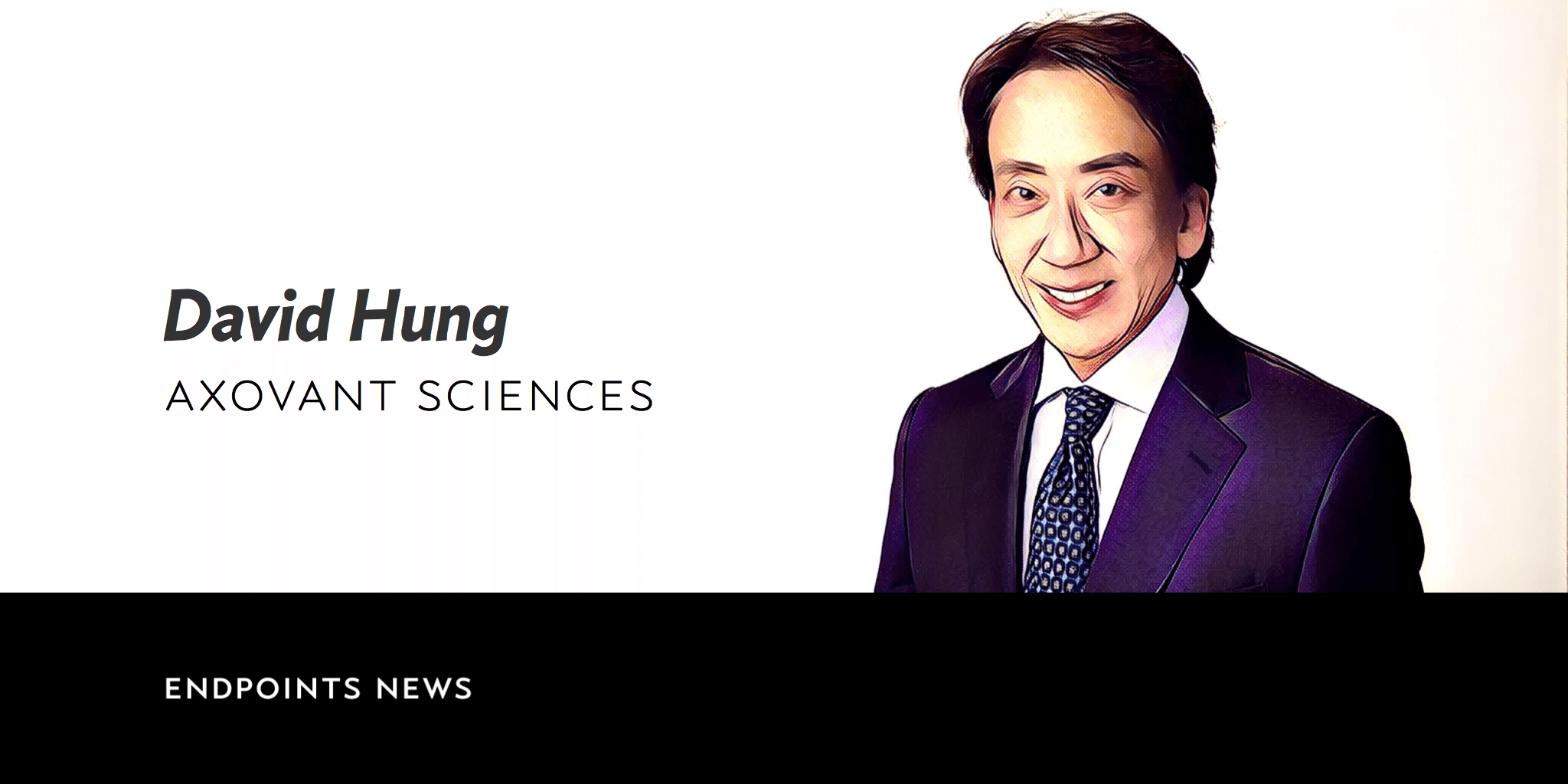 ---
David Hung earned his spurs as a master dealmaker in biotech, blazing through a string of major partnerships for good (and bad) drugs before selling Medivation at auction for a whopping $14 billion. Now he's back, joining hands with one of the brightest financial engineers in the business, as CEO of Vivek Ramaswamy's Axovant.
Ramaswamy turned heads and raised more than a few eyebrows when he snagged a failed Alzheimer's drug from GlaxoSmithKline for $5 million upfront and then made it the central feature in a record-setting biotech IPO for Axovant $AXON. Since then, Ramaswamy has been wheeling and dealing himself, setting up more companies as well as another IPO for Myovant.
Throughout, he has specialized in recruiting some very high-profile execs to run his companies. And you don't get much higher profile than Hung.
Said Ramaswamy:
We were not searching for a new CEO at Axovant, but following the acquisition of Medivation I approached David about taking a role with us after the MINDSET study. David decided that he wanted to join us now. I have enjoyed a close professional and personal relationship with David over the last ten years, and I am truly thrilled that Axovant is in capable hands as I transition full-time to my role as CEO of Roivant.
Investors loved it. The news drove up Axovant's shares by 29%, adding several hundred million dollars to its market cap.
Ironically, the former Medivation CEO is headed back to a field where he experienced his biggest, most embarrassing setback. Pfizer paid $225 million upfront to partner with Hung on Dimebon, an antihistamine that turned out to be an awful failure in trying to blunt the progress of the memory-stealing disease.
Hung isn't arriving at Axovant alone; he's bringing a small crew along. Marion McCourt, the former COO at Medivation, is taking the same job at Axovant. And two close associates of Hung, Kathryn "Kate" E. Falberg and William Anthony "Tony" Vernon, are joining an expanded board. They also were board members at Medivation.
Axovant is looking to a set of positive data that GSK had gathered for its 5HT6 drug for symptoms of Alzheimer's. While others like Pfizer and Lundbeck have failed, Axovant believes that by taking the successful dose back into the clinic, it can succeed where every other late-stage study over the past 14 years has failed.
That's a tall order, but a number of very serious players in the industry tell me that the company has a decent shot at succeeding — though its drug will likely do little but delay the crushing disease by some months. Right now, that looks like major progress.
---
The best place to read
Endpoints News

? In your inbox.

Comprehensive daily news report for those who discover, develop, and market drugs. Join 48,200+ biopharma pros who read Endpoints News by email every day.

Free Subscription
---
---
---