The 'mind-blow­ing' R&D re­nais­sance in psy­che­del­ic meds finds a home at Johns Hop­kins
The "mind-blow­ing" field of psy­che­del­ic re­search is get­ting its first ma­jor US home, one that could help le­git­imize a field that has slow­ly crept out of the shad­ows over the last two decades.
Johns Hop­kins Med­i­cine an­nounced Wednes­day they are open­ing what they be­lieve to be the first cen­ter for psy­che­del­ic re­search in the coun­try and the largest in the world.
The Cen­ter for Psy­che­del­ic and Con­scious­ness Re­search at Johns Hop­kins Med­i­cine will in­clude a team of 11 fac­ul­ty sci­en­tists and post-docs in­ves­ti­gat­ing the po­ten­tial use of LSD and psilo­cy­bin (the chem­i­cal found in mag­ic mush­rooms) — among oth­er psy­che­delics — to im­pact hu­man cre­ativ­i­ty and well-be­ing and to treat a host of dis­or­ders, in­clud­ing opi­oid ad­dic­tion, Alzheimer's dis­ease and PTSD.
Once stud­ied ex­ten­sive­ly by the fed­er­al gov­ern­ment, psy­che­delics vir­tu­al­ly dis­ap­peared from re­search lab­o­ra­to­ries af­ter most were sched­uled as Class I drugs by the Nixon Ad­min­is­tra­tion in 1970. But since 2000, when Johns Hop­kins ob­tained ap­proval to ad­min­is­ter psy­che­delics to hu­man sub­jects who had nev­er tak­en one be­fore, sci­en­tists at a hand­ful of in­sti­tu­tions have steadi­ly brought the cat­e­go­ry of drugs in­to the sci­en­tif­ic fore­ground.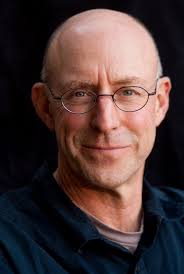 Michael Pol­lan
These re­searchers have de­scribed some of their re­sults as "mind-blow­ing" in their abil­i­ty to help pa­tients, as health writer Michael Pol­lan re­port­ed in the New York­er in 2015. Pol­lan has been one of the most promi­nent pro­mot­ers of psy­che­delics, writ­ing in pop­u­lar pub­li­ca­tions and his new book How to Change Your Mind about the po­ten­tial for this class of drugs to treat anx­i­ety and de­pres­sion with hereto­fore un­heard-of suc­cess.
In March, the FDA ap­proved a psy­che­del­ic drug for the first time: Es­ke­t­a­mine for treat­ing de­pres­sion. MD­MA (com­mon­ly called ec­sta­sy) re­ceived break­through ther­a­py sta­tus in 2017 and Phase III tri­als to use it as PTSD treat­ment have shown promise. Tri­als com­plet­ed at NYU and Hop­kins – which prompt­ed the "mind-blow­ing" de­scrip­tion – high­light­ed the po­ten­tial for the drugs to de­crease "ex­is­ten­tial dis­tress" in can­cer pa­tients.
Nev­er­the­less, sig­nif­i­cant le­gal hur­dles ex­ist to ob­tain­ing gov­ern­ment funds for psy­che­del­ic re­search and the cen­ter will be en­tire­ly pri­vate­ly fund­ed. The list of donors, though, re­flects the rep­u­ta­tion and cache the drugs have amassed among a younger gen­er­a­tion of in­flu­encers and Sil­i­con Val­ley types, who have dri­ven some of the de­vel­op­ment to date. They in­clude au­thor, tech in­vestor, and pod­cast host Tim Fer­riss, Word­Press co-founder Matt Mul­len­weg and TOMS founder Blake My­coskie.