The newest, $86M Third Rock start­up chas­es the tiny bi­o­log­i­cal ma­chines in­side of you
It took 23 years from the iso­la­tion of the gene for cys­tic fi­bro­sis to the ap­proval of the first drug to tar­get it, and an­oth­er 7 for a drug that could treat the vast ma­jor­i­ty of CF pa­tients. Third Rock Ven­ture's lat­est start­up thinks they can build sim­i­lar drugs a whole lot faster.
MO­MA Ther­a­peu­tics has raised $86 mil­lion to in­ves­ti­gate and drug a class of en­zymes known as mol­e­c­u­lar ma­chines. These pro­teins in­clude every­thing from en­zymes in­volved in DNA re­pair to the trans­port pro­teins that go awry in cys­tic fi­bro­sis — over 400 dif­fer­ent types, by MO­MA's count. And yet, MO­MA con­tends, they have been over­looked to date, with re­searchers both fail­ing to un­der­stand them as a co­he­sive group and fail­ing to em­ploy sys­tem­at­ic ways of find­ing and drug­ging them.
Ver­tex's CF drugs and pro­ton-pump in­hibitors, both of which go af­ter ma­chines, are red her­rings, MO­MA wrote in a blog post ac­com­pa­ny­ing the launch: Their suc­cess is a sign of both the field's po­ten­tial and bio­phar­ma's over­all fail­ure.
"Not on­ly do these med­i­cines fur­ther un­der­score the ther­a­peu­tic po­ten­tial of these en­zymes," MO­MA wrote, "they al­so il­lus­trate bio­phar­ma's rudi­men­ta­ry ap­proach­es to pros­e­cut­ing them — near­ly all were dis­cov­ered from nat­ur­al prod­ucts, through serendip­i­ty or with­out a sys­tem­at­ic ap­proach to in­ter­ro­gat­ing the bio­chem­istry of the pro­teins them­selves."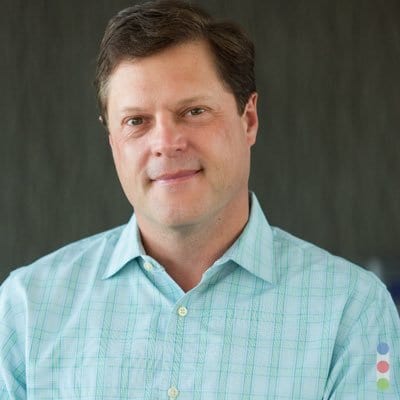 Reid Hu­ber
Al­though the young biotech has yet to an­nounce any tar­gets, the blog post points em­pha­sizes the role of these mol­e­c­u­lar ma­chines in can­cer and rare dis­eases. Like most Third Rock star­tups, it will be led by a firm part­ner: in this case, Reid Hu­ber, who most re­cent­ly served as CSO of In­cyte. And the com­pa­ny's R&D ef­forts will be led by Blue­print vet­er­ans Christoph Lengauer and Tim Guzi, who step in as CSO and SVP of drug de­vel­op­ment, re­spec­tive­ly.
The com­pa­ny's ap­proach comes large­ly out of the Howard Hugh­es Med­ical In­sti­tute, where Dorothee Kern, Eva No­gales and Jo­hannes Wal­ter col­lab­o­rat­ed. A fourth founder, Third Rock en­tre­peneur-in-res­i­dence Timur Yusufzai, will head up pro­tein sci­ences at the biotech.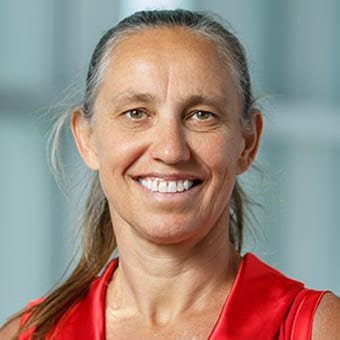 Dorothee Kern
Mol­e­c­u­lar ma­chines are, as the New York Times once put it, the world's small­est me­chan­i­cal de­vices. Sci­en­tists have just be­gun syn­the­siz­ing ar­ti­fi­cial ones, but hun­dreds of dif­fer­ent types of these puny mo­tors are run­ning in the body at every minute, break­ing down and build­ing DNA, fer­ry­ing salt and wa­ter in­to and out of cells, forc­ing mus­cles to re­lax and con­tract.
Nor­mal­ly, these mo­tors func­tion by shift­ing be­tween iso­forms — dif­fer­ent struc­tures with the same chem­i­cal make­up. But a sin­gle mu­ta­tion, such as those seen on the CFTR mol­e­c­u­lar ma­chine in cys­tic fi­bro­sis, can act like a faulty valve, caus­ing var­i­ous de­grees of mal­func­tion. Tu­mors, mean­while, can some­times de­pend heav­i­ly on one of these mo­tors to grow.
Their struc­tur­al changes are their weak­ness, Hu­ber told End­points News. Al­though all pro­teins change shape, mol­e­c­u­lar ma­chines do so at an un­par­al­leled scale. MO­MA will search for those ma­chines with ge­nom­ic da­ta and try to use small mol­e­cules to in­ter­vene, po­ten­tial­ly cor­rect­ing mal­func­tion in rare dis­eases and crip­pling tu­mors.
"Think of it like the dif­fer­ence be­tween walk­ing to the mail­box at the end of the dri­ve­way vs. get­ting in a car and dri­ving to Ohio — mol­e­c­u­lar ma­chines are the lat­ter. They open, they close, they twist, they slide, they un­wind on a mas­sive scale — all in or­der to pro­duce work," Hu­ber wrote in an email. "This unique de­pen­dence on such large changes in shape pro­vides the key op­por­tu­ni­ty for MO­MA Tx — if we can dis­rupt those changes with small mol­e­cules, we may be able to dis­cov­er nov­el med­i­cines and do it in a sys­tem­at­ic way across the en­tire class."