The next break­through? MSK's Sade­lain ties up with Fate on off-the-shelf CAR-Ts
Fate Ther­a­peu­tics is team­ing up with one of the star sci­en­tists at Memo­r­i­al Sloan Ket­ter­ing to start work on off-the-shelf T cell ther­a­pies, one of the hottest fields in the next-gen CAR-T field.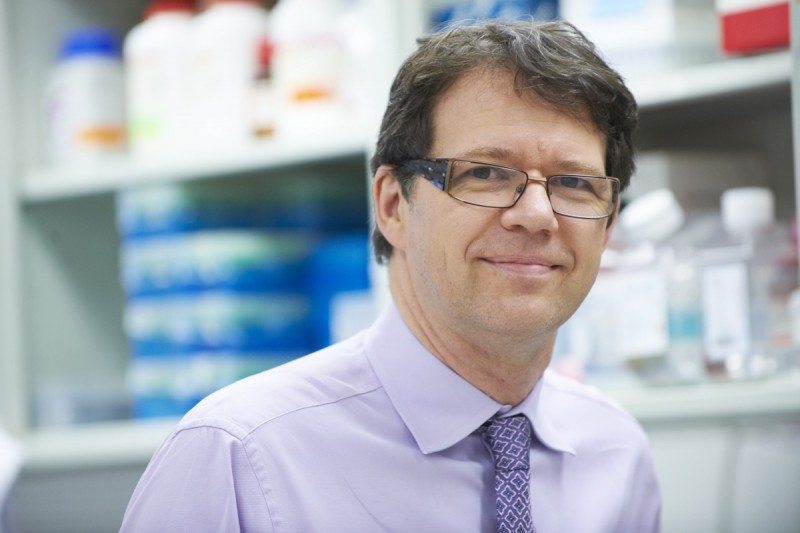 Michel Sade­lain
This morn­ing the San Diego-based biotech an­nounced that it will part­ner with Michel Sade­lain, a key sci­en­tist at MSK who has played a promi­nent role in de­vel­op­ing Juno's per­son­al­ized CAR-Ts.
To get start­ed, Fate has in-li­censed tech that cen­ters on en­gi­neer­ing pluripo­tent cell lines to make them ef­fec­tive for all tar­get­ed pa­tients. The first wave of CAR-Ts cen­ters on per­son­al­ized ther­a­peu­tics in which in­ves­ti­ga­tors ex­tract im­mune T cells from pa­tients, arm them with chimeric anti­gen re­cep­tors and then in­fuse them back in­to the pa­tient to hunt down can­cer cells. That ap­proach has proved par­tic­u­lar­ly ef­fec­tive for the front-wave hema­to­log­ic pro­grams now in the clin­ic.
Sade­lain had this to say:
"En­gi­neer­ing ther­a­peu­tic at­trib­ut­es in­to pluripo­tent cell lines, such as anti­gen speci­fici­ty, lack of al­lore­ac­tiv­i­ty, en­hanced per­sis­tence and his­to­com­pat­i­bil­i­ty, is a break­through ap­proach to re­new­ably gen­er­ate po­tent T-cell im­munother­a­pies. This unique ap­proach of­fers the prospect for off-the-shelf de­liv­ery of T-cell im­munother­a­pies with en­hanced safe­ty and ther­a­peu­tic po­ten­tial at the scale nec­es­sary to serve sig­nif­i­cant num­bers of pa­tients."
In just the last few months the CAR-T field has been un­der­go­ing some dra­mat­ic and un­ex­pect­ed changes. No­var­tis, one of the pi­o­neers, opt­ed to dis­solve its 400-per­son cell and gene ther­a­py unit, lay­ing off 120 staffers as it at­tempts to in­te­grate the work in­to its on­col­o­gy di­vi­sion. Juno, mean­while, was se­ri­ous­ly thrown off sched­ule with its lead pro­gram af­ter a brief clin­i­cal hold. That leaves Kite in the lead with plans to gath­er da­ta from an on­go­ing study and hus­tle it to the FDA with rapid-fire plan­ning.