The next check­points? Im­muno-on­col­o­gy up­start looks to find new ways to un­leash T cells
With much of the re­search com­mu­ni­ty in on­col­o­gy fo­cused on T cell reg­u­la­tors like LAG-3 to fol­low up on CT­LA4 and PD-L1 in the hunt for new tar­gets to quell can­cer, a pair of in­ves­ti­ga­tors in Ger­many asked them­selves a sim­ple ques­tion.
If tu­mor cells ex­press PD-L1 to in­hib­it T cells, what else can be found on the sur­face of these cells that block T cells?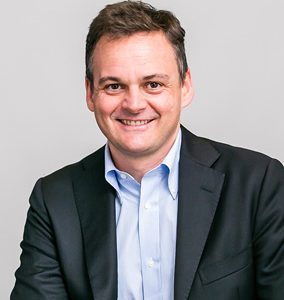 CEO Se­bas­t­ian Meier-Ew­ert
The ques­tion spurred them to be­gin an am­bi­tious tu­mor screen­ing pro­gram for new tar­gets. And their work has now in­spired a start­up, iOmx Ther­a­peu­tics, which has put to­geth­er a $44 mil­lion A round to back the first few years of pre­clin­i­cal work and at least one proof-of-con­cept study for a lead pro­gram.
MPM Cap­i­tal and Sofinno­va Part­ners co-led the A round, joined by Welling­ton Part­ners and Mer­ck Ven­tures.
At this stage, i/o has clear­ly emerged as the hottest field in drug re­search, in­spir­ing an ex­plo­sion of re­search projects and a long chain of deals that play out on a day-to-day ba­sis. So how do you po­si­tion a start­up as a po­ten­tial ground­break­er on next-gen check­point pro­grams amid all the ac­tion?
"The key is the re­al in­no­va­tion on the sci­ence side and the in­no­v­a­tive­ness of the tar­gets," says CEO Se­bas­t­ian Meier-Ew­ert. In a num­ber of cas­es, there's noth­ing in the lit­er­a­ture to sug­gest that some of their tar­gets be­ing test­ed in tis­sue sam­ples and mice are on the radar.
"Some of these tar­gets," he adds, "we know that no one is work­ing on them, full stop."
He should know. Meier-Ew­ert gave up his job as a man­ag­ing part­ner at MPM Cap­i­tal to take the lead as a full time CEO. And he chose iOmx af­ter get­ting a look at a lot of po­ten­tial projects. Now the small three-mem­ber staff in the Mar­tin­sried biotech hub in Mu­nich will be beefed up to 10 by the end of the year, on its way to 15-20 in the next few years.
Just don't ask yet what his first new tar­gets are. This is a hot­ly com­pet­i­tive field, and iOmx wants to main­tain si­lence on its first pro­grams as the CEO sorts through the first round of part­ner­ing in­ter­est.
Co-founder Philipp Beck­hove did much of the foun­da­tion re­search while work­ing at the Ger­man Can­cer Re­search Cen­ter in Hei­del­berg, and is now at the RCI Re­gens­burg Cen­ter for In­ter­ven­tion­al Im­munol­o­gy. The com­pa­ny's screen­ing plat­form was de­vel­oped by co-founder Nisit Khan­del­w­al, SVP of Re­search.