The num­ber of I/O can­cer drugs in the clin­ic con­tin­ues to swell at an ex­plo­sive pace -- of­fer­ing new hope, fresh con­cerns
The jug­ger­naut of im­muno-on­col­o­gy drug re­search around the world con­tin­ues to rapid­ly gain speed and mass, of­fer­ing pa­tients with vir­tu­al­ly every can­cer type the prospect of new com­bi­na­tions or monother­a­pies that may bend the course of their dis­ease, ac­cord­ing to a new study map­ping the glob­al land­scape of I/O. But it al­so rais­es fresh con­cerns about com­modi­ti­za­tion and pa­tient re­cruit­ment as the num­ber of PD-1/L1s on the mar­ket con­tin­ues to mul­ti­ply, with hun­dreds more com­ing from be­hind in the pipeline.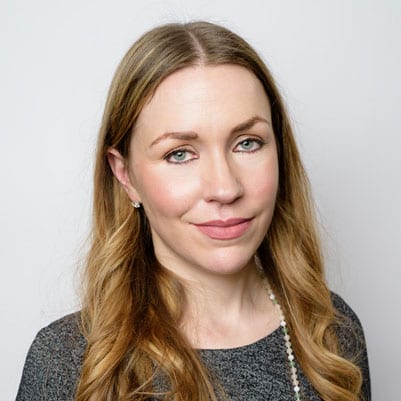 Vanes­sa Hub­bard-Lucey
A team at the Can­cer Re­search In­sti­tute has been study­ing the field for the past 2 years, track­ing tri­al ac­tiv­i­ty around the globe as I/O con­tin­ues to at­tract block­buster-sized in­vest­ments in pur­suit of new stan­dards of can­cer med­i­cine. And the num­bers at the end of 2018 have swelled sig­nif­i­cant­ly in most cat­e­gories.
Some of the high­lights from their re­port — which was pub­lished in Na­ture Re­views Drug Dis­cov­ery — in­clude:
— World­wide the num­ber of I/O drugs in 6 key class­es has hit 3,394 — up 67% in one year. Those drugs in­volved 417 tar­gets like CD19, at the top of the list, fol­lowed by PD-1, PD-L1 and HER2. A year ago they were track­ing 2,031 drugs in­volv­ing 273 tar­gets.
— The group count­ed 2,250 clin­i­cal tri­als un­der­way for PD-1/L1 agents, an in­crease of 748 from a year ago. And there are 1,176 com­bi­na­tion stud­ies un­der­way, with a to­tal of 240 dif­fer­ent tar­gets.
— With a hand­ful of cell ther­a­pies ap­proved, CRI tracked 448 in pre­clin­i­cal de­vel­op­ment. Nine are in Phase III and 227 are in Phase II. The spike in cell ther­a­py work has pushed it in­to the lead among all 6 cat­e­gories tracked, well ahead of can­cer vac­cines and leav­ing on­colyt­ic virus­es be­hind — though that field is still grow­ing as well.
The US eas­i­ly re­mains the leader in the ge­og­ra­phy of I/O re­search, but Chi­na has been com­ing on strong as the num­ber 2 coun­try en­gaged in new re­search in­volv­ing I/O. And a num­ber of home grown PD-1/L1 drugs are near­ing ap­proval in Chi­na, with im­pli­ca­tions for the rest of the world.
Par­tic­u­lar­ly ex­cit­ing, says Vanes­sa Hub­bard-Lucey, di­rec­tor of the CRI Clin­i­cal Ac­cel­er­a­tor, is that "al­most all can­cer types are be­ing stud­ied with PD-1/L1 ther­a­pies in clin­i­cal tri­als, in­clud­ing many rare can­cers."
But while all the num­bers con­tin­ue to steam ahead, there has been a sig­nif­i­cant de­cline in one key cat­e­go­ry: pa­tient re­cruit­ment has slowed 70% in 4 years, they say. And that un­der­scores a dra­mat­ic need to ex­pand the num­ber of pa­tients who can be re­cruit­ed for cur­rent and up­com­ing drug tri­als.
One of the rea­sons why I/O is so pop­u­lar is due to the mega-block­buster check­point suc­cess­es at Mer­ck and Bris­tol-My­ers Squibb. But while the lead­ers con­tin­ue to do well, every­one else look­ing to score gains of their own in a field like PD-1/L1 will be fac­ing a myr­i­ad of ri­vals be­ing ad­vanced for every con­ceiv­able tar­get. And a crush of com­peti­tors could well end up com­modi­tiz­ing the field, which is one rea­son why you're see­ing so many com­bo stud­ies un­der­way.
The lead­ers want to main­tain their lead, and the bio­phar­mas com­ing from be­hind want to find a way to break in with some­thing new.