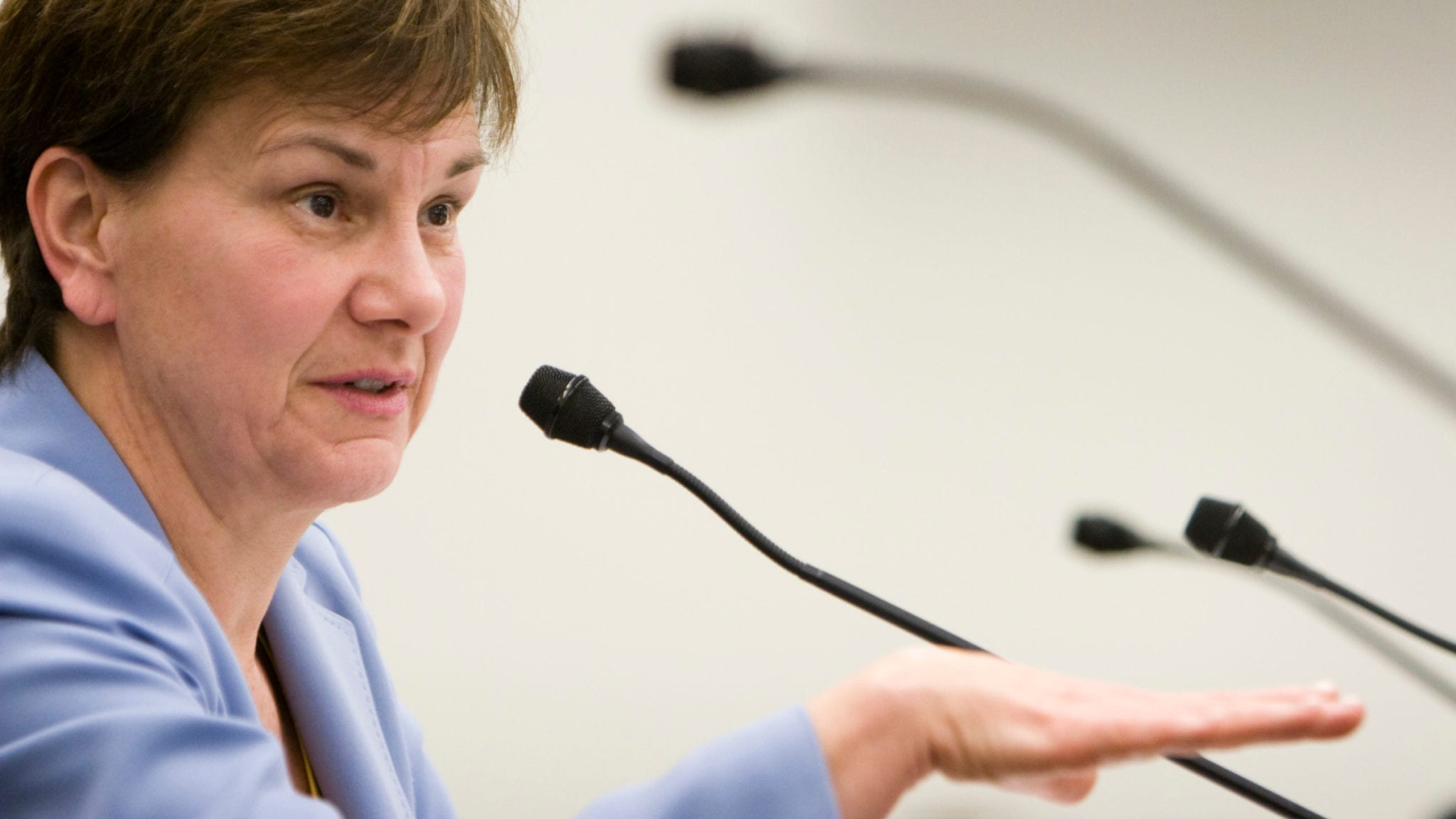 The pow­er of prece­dent: How a one-off de­ci­sion by Janet Wood­cock es­tab­lished an un­in­tend­ed fast path­way at the FDA — what will fol­low?
When CDER chief Janet Woodcock overruled a group of senior regulators at the FDA a little more than 3 years ago to allow Sarepta to start marketing eteplirsen for Duchenne muscular dystrophy, she reassured some of her colleagues at the agency that it was the only time the biotech would win an approval based on a slight elevation of dystrophin production — a so-called "surrogate endpoint" used to help guide their accelerated approval.
The next time Sarepta arrived with a Duchenne drug — she said in several meetings about eteplirsen at the FDA — the biotech would be required to proffer data from a clinical trial with a hard endpoint, according to a regulatory expert with a close understanding of the internal workings of the agency. The biotech would need to prove efficacy in something like the 6-minute walk test to determine if their second drug, golodirsen, was actually helping the boys who suffered from the disease.
Testing an unproven theory against the reality of the declining strength these boys typically face in confronting a rare, lethal disease, Woodcock told her colleagues, a new application with hard data in it would give her a chance to determine if eteplirsen was providing a safe benefit to DMD patients and families, and if the slight boost in dystrophin is an accurate marker for the benefit.
Premium subscription required
Unlock this article along with other benefits by subscribing to one of our paid plans.